If we could avoid buying a car in Singapore, we would. Parking charges are high all around the city, especially in the Central Business District, and petrol prices have been on an upward trend for the past 25 years. Despite these obvious disadvantages, there are times in life when buying a car is not just a fancy whim, but a real necessity. 
You could be part of a couple expecting children, worrying about the health of both your baby and the mother. Or, you could have sick family members where incidents tend to strike when you least expect it. You could definitely do with less stress that comes with waiting for a taxi that seems to take forever or even waiting for Grab fares to drop before booking one. 
On top of that, having your own car also means that you can make the car ride even more comfortable for your loved ones – you could add cushions, snacks and even store medical supplies for emergency needs!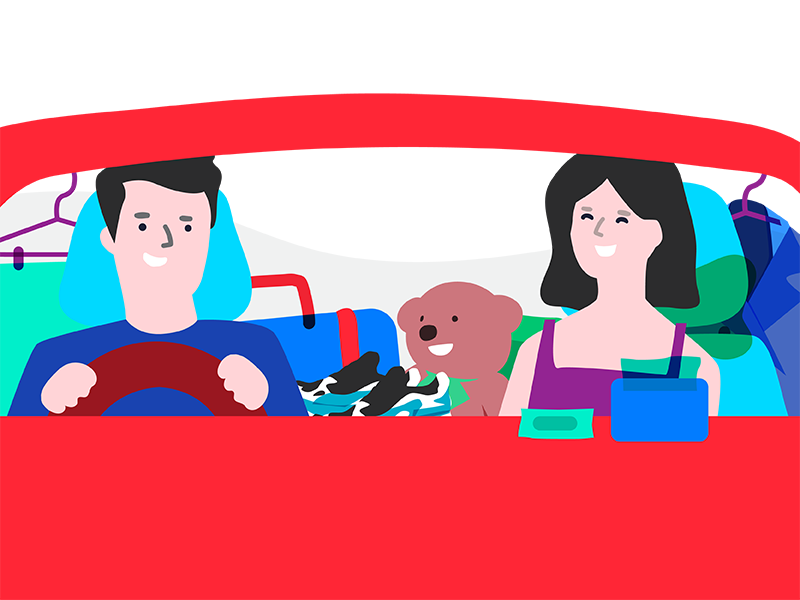 But we all know that a brand-new car, with its sky-high Certificate of Entitlement (COE), can feel incredibly out of reach. Why not consider a second-hand car? Prices can drop as much as 30% after the first year – that's sibeh tok gong (superb)!
It's natural to be scared about buying used cars. We have all heard of horror stories where second-hand car owners make several trips to the car workshop a month, which makes the car not so cheap after all. 
We are sure you know the visual elements to look out for when buying a second-hand car, but here are some lesser-known things you should definitely keep a lookout for!
What to look out for when buying used cars in Singapore
Has the car been modified in any way?
Whether it is the rims that have been 'pimped' or the head lamps that are so bling it blinds other motorists, these modifications are not as harmless as they seem. In fact, these car modifications may void the car insurance as they aren't part of the original design, and can possibly affect your payout should any accidents happen. Touch wood! Of course, if you'd like to modify your car in any way after purchase, you can check out Carousell's Car Accessories category! 
What's the history of the car?
As the Chinese saying goes, 知人知面不知心 (knowing a person can be quite easy, but truly understanding a person is difficult). Same goes for used cars! Despite its shiny exterior, you would  want to check if the car has been in any accidents, if it incurred any traffic-related fines in our neighbouring countries, and if this particular model has been part of any safety recalls globally. These can all be done with the authorised dealership or through the owner's personal servicing records. 
How does the car ride sound and feel during a test-drive?
Don't be paiseh! Ask for the opportunity to test drive the car for at least 20-30 minutes. You want the car engine to be sufficiently warmed up so that you can listen out for any odd noises or vibrations coming from the engine. During the ride, notice how the steering and suspension feel and if the transmission shifts smoothly. Pro-tip: Have the previous car owner leave with his/her car so you can check the floor for oil leakages while he/she drives away!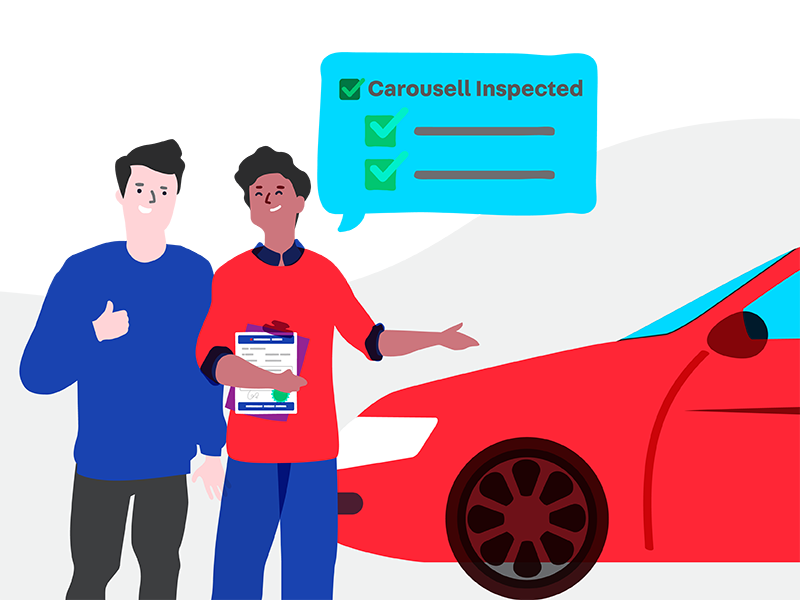 All these can be quite overwhelming, especially if this is your very first used car purchase. You should consider getting a pre-purchase inspection such as Carousell Inspected done so you understand the conditions of the car you're buying. The inspection will cover commonly overlooked areas of the car, including the undercarriage, engine area and cabin, all carried out by certified technicians. In fact, if the car inspection uncovers any issues, you could use the results from the inspection report to negotiate the selling price! Steady lah. 
Lastly, do consider buying an extended warranty from the official car dealer and understand the limitations. If any issues crop up while you're sending your family members to and fro locations, you know that it will be covered. Read more on warranties here.
Buying a used car doesn't have to be a worrisome one. As long as you have the necessary checks done, a used car can go a long way. We hope that we've managed to shed light on the ways you can make your second-hand car purchase a safer and happier one. Check out the wide selection of used and new cars on Carousell today. 
Happy driving!
---