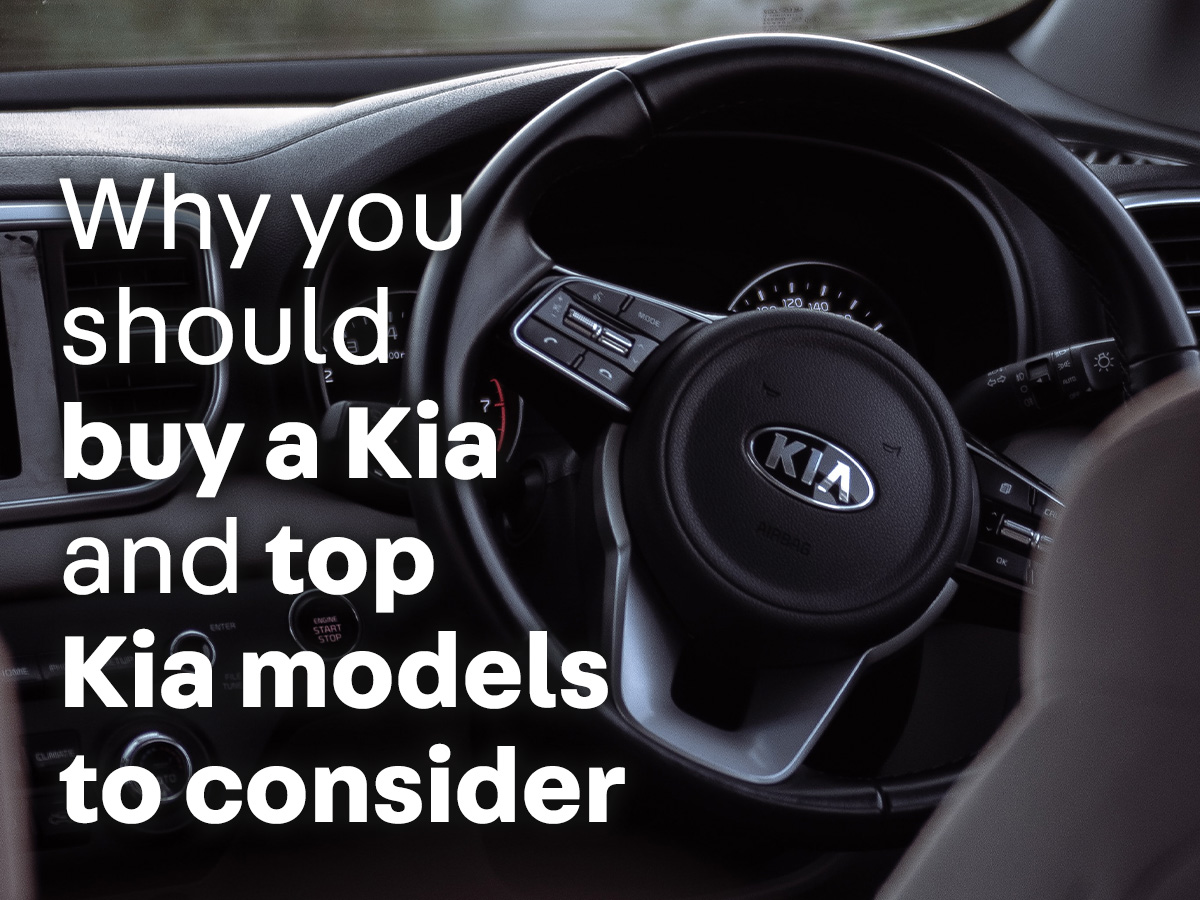 Reading Time:
8
minutes
The history of the Kia car company is an inspiring story of success. Founded in as early as 1944 (three years before Hyundai was founded!) as "Kyungsung Precision Industry", the company started off making steel tubing and bicycle parts, eventually producing Korea's first domestic bicycle in 1951. In 1952, Kyungsung Precision Industry changed its name to Kia Industries and subsequently found itself in manufacturing deals to build Honda-licensed small motorcycles and Mazda-licensed trucks and cars.
After some turbulent years due to the Korean war, which forced Kia out of the passenger car market, Kia fought back into the industry as a result of a partnership with Ford Motors in 1986. Due to this alliance with the American automotive behemoth, Kia began opening up dealerships in the US and focused on both the domestic Korean as well as the US market. However, sales were less than impressive and bad luck persisted. In 1997, due to the Asian Financial Crisis, Kia declared bankruptcy.
However, there was a silver lining in this dark cloud over Kia. In 1998, Kia reached an agreement with Hyundai to come together in an exchange of ownership deal. Then, in 2006, Kia made one of the most important bets in the history of the global automotive industry – emphasizing design as its "core future growth engine". This saw Kia hiring one of the top automotive designers, Peter Schreyer, who was widely credited for designing the Audi TT during that time. This bet, along with the combined prowess with Hyundai from a financial, technological and R&D capability perspective, saw the Korean automotive industry start its revolution, subsequently leaving carmakers around the world in their trails.
These days, Kia cars are known to be ultra-reliable, modern, trendy and good looking cars that did not cost an arm and leg. This was attributed to Kia having relatively younger, newer production plants than many of its rivals with a colourful but long history, which meant much higher rates of automation along the production line. In 2016, Kia Motors model reliability was ranked first in the United States by J.D. Power and Associates, becoming the first non-luxury automaker since 1989 to top that list. Since then, Kia is no stranger to rolling award-winning cars off their production lines. What is most impressive, however, has been their relentless pursuit to keep going at it, bringing to consumers superb car options that are well built, carefully thought through at a competitive, reasonable price.
Why did Kia have a bad reputation?
Although Kia cars have been winning awards year after year in the last several years, their reputation has not always been stellar.
In fact, Kia had a bad reputation for a while because their cars were often considered low-quality and not very reliable. That was the case in the late 90s and early 2000s when Kia had a different market focus. Their cars were unbelievably cheap and affordable but frequently had reliability issues. They were also built with a budget in mind, so the finishing and trims were poor, and there was really nothing to shout about a Kia other than its price tag.
Those days, however, are a thing of the past. These days, Kia cars' reliability has been nothing short of exceptional.
Are Kia cars reliable and do they last long?
Kia cars are now considered to be very reliable. In fact, many experts say that they are more reliable than many of the other major car brands on the market. This means that you can buy a Kia with confidence, knowing that it will last for many years to come.
Kia cars are also known for lasting longer than most other cars. They're sturdy and built to hold up under lots of wear and tear. This means that they are perfect for families that have kids or live in cities with bad weather (think Singapore with the Sun and rain). If you drive a lot, have lots of passengers, or just want to minimize the number of trips to the workshops, a Kia is probably your best bet.
Should you buy a Kia in Singapore?
Kia cars are a great choice for anyone living in Singapore. They offer excellent value for your money, and these days, even entry-level Kia models come with all of the features you could possibly need to make your driving experience as comfortable and convenient as possible.
Thanks to its reputation now for being a worry-free car to own, Kia cars also hold their value fairly well in the used car market.
Are Kia cars worth the money?
Kia cars are definitely worth the money. They offer a lot of value for their cost, and they come with all of the features that make them easily comparable to more expensive cars on the market. If you're looking for an affordable car that doesn't sacrifice quality, a Kia is a perfect choice today.
These days, Kia even offers a 10-year engine warranty! Not many other car manufacturers could compete with that, and that certainly makes buying a Kia all the more a worthwhile purchase!
Which Kia model should you consider?
There are a number of different Kia models available in Singapore, so it can be tough to decide which one is right for you. If you're not sure which one to choose, here are some of the top models on the market at this time.
Kia Cerato (From $42,800 onwards)
The Kia Cerato has been an excellent compact sedan of choice for some years now. It is a great choice for anyone looking for an affordable and reliable car. Perfect for city driving, the Cerato comes with a variety of features that make it easy to drive and maintain.
The new Cerato is also a stunning looking car that is sure to give the likes of Toyota and Honda a run for their money. For a compact midsize sedan, the Cerato comes with a sporty stance and aggressive body works, signalling that it is capable of some very spirited driving.
Inside, the Cerato is elevated to a level that is just spectacular. Climbing in, everything from the cabin trims to the centre console and LCD displays would instantly put even many of the European cars to shame. The interior is definitely a masterpiece of Kia in recent years and one that we have come to admire greatly.
Kia Sorento (From $85,800 onwards)
The Kia Sorento is a great option for families that need a lot of space. It has plenty of room for both passengers and cargo, making it the perfect car for long road trips or family get-togethers. While designing and building the Sorento, Kia also placed a huge emphasis on vehicle safety. A whole array of safety features was therefore fitted that will keep you and your loved ones protected on the road.
The Sorento comes with a variety of engine options, so you can choose the one that best suits your needs. It also comes with a number of different trim levels, so you can choose the one that best fits your style. And finally, the Sorento comes with Kia's 10-year engine warranty, so you can buy with absolute peace of mind.
Looking at the Sorento from the outside, the stately SUV certainly has an impressive presence. Compared to many other similarly classed SUVs, the Sorento is easily one of the best looking, blending sportiness, utility, ruggedness as well as a class into one splendid package.
Kia Carnival
If you are out in the market searching for a handsome looking MPV that does not suggest you have lost all imagination, look no further. No, seriously, you do not need to look further than the latest Kia Carnival.
The Kia Carnival is an MPV that comes with either a 7-seater or 8 seater configuration. It is suitable for larger sized families that are always out for some closely knit, family adventure.
For an MPV, Kia has managed to pull off quite a feat with the design of the Carnival. The exterior of the car looks sporty, almost more like an SUV, with attractive fonts and badges on it.
The interior of the car is tastefully done up. It has good quality plastics, fabric, and metal trimming. The best part about this car is its safety features which are provided quite well. It also comes with a 10-year engine warranty, so you can buy it without any worries.
This car will suit people looking for adventure as well as leisure driving purposes, thanks to its comfortable engineering and spacious interior design. One of the downsides of the Carnival, however, is the price tag. At the time of writing, the Kia Carnival is priced at a whopping $231,999. Now that is Mercedes territory and is one of the reasons why the Kia Carnival has not been selling well. However, look past the badge differences and you will quickly find that the Kia Carnival is still a worthy adversary.
One of the best features of the Carnival is the auto sliding rear doors. For people with larger families, this feature would be appreciated on a daily basis, making it easier for on and offboarding for your kids, elderlies and guests, especially in tight carpark situations.
Kia Stinger (From $125,888 onwards)
Saving the best for last, the Kia Stinger has been one hell of an achievement by Kia. With the development led by ex-BMW M division's Head of Engineering, Albert Biermann on the Nürburgring, Kia spared no expenses at this one shot to build a do-it-all sports sedan that thoroughly means business.
And what they have come up with, is simply staggering.
Singapore will be getting the Stinger GT with a 3.3-litre V6 twin-turbo with rear-wheel drive, alongside a more basic 2.0-litre turbo. Let's start with the 3.3-litre variant.
The Stinger GT 3.3T-GDI produces a respectable 370 horsepower and a back-kicking 510Nm of torque. This means that the Stinger goes from 0 to 100km/h in 4.9 seconds. Kia had originally published a time of 5.1 seconds, according to early specs, but Biermann and his crew improved the launch software to make it take off better, putting more of that power onto the road.
The 2.0-litre variant packs 255 horsepower and does 0 to 100 km/h in 6.0 seconds, a feat that should put VW executives on the edge of their chairs. Both engines are paired with 8-speed automatic transmission.
The Kia Stinger is a performance sedan that has been designed to compete with the likes of the Mercedes-Benz C-Class and the BMW 3 Series, and it has done just that. It is so much more exciting to look at and is capable of immensely quick lap times around just about any race track in the world.
If performance and speed is your game, then you have to have a look at the Kia Stinger.
Summing it all up
In less than a decade or two, Kia has pulled off a corporate rebranding like no other. Today, Kia has an ineffable appeal to both the mature and young audience. The styling of their cars has been nothing less than fantastic, and the reliability and build quality of their cars have more than speak for themselves. Kia has really brought their A-game to the battle, and they are winning it. Big time.