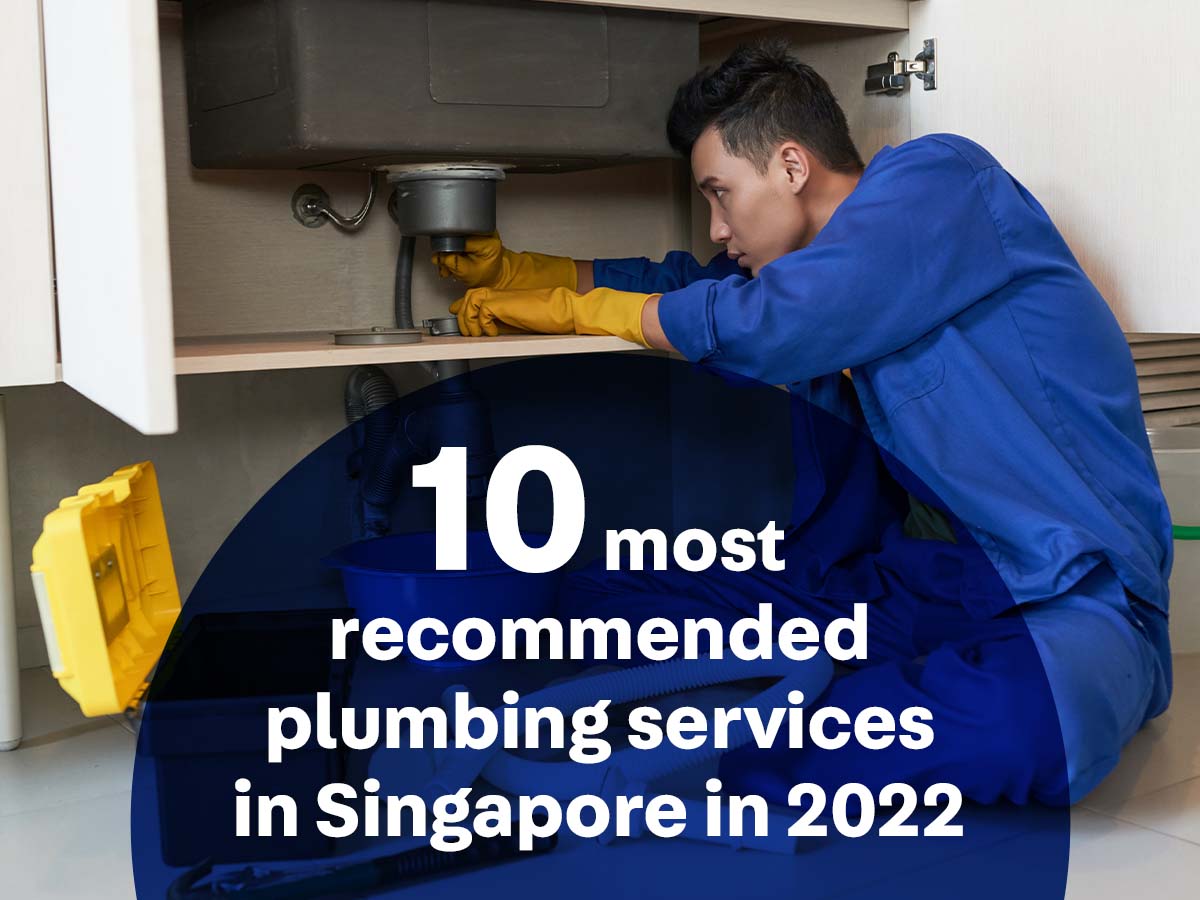 Reading Time:
7
minutes
Why is plumbing important?
Good plumbing is the essence of a healthy and safe household. Not having secure and regular access to plumbing maintenance can not just burn a hole in one's pocket time and again but also cause long-term damage to people's homes. It is said that the major danger of bad plumbing is cross-contamination. Here the pipes carrying wastewater connect with the pipes carrying clean water. This can prove to be a major health risk. Plumbing is important since it ensures that there are physical separations,  air gaps, and adherence to building codes that separate connections of waste and clean water plumbing elements. It is not something that restricts itself to solely residential or commercial buildings, plumbing affects both equally. Not looking after the regular plumbing maintenance of one's property can cause severe leakages that can lead to the walls collapsing.
Finding a well-trained licensed plumber in Singapore can pose itself to be a bigger task than it is. Carousell bridges the boundaries between good plumbers and homes that desperately require plumbing. With an array of plumbing service providers available on the website, finding the right fit for one's home or office is as simple as it can get. There are lists of 24-hour plumbers in Singapore along with their quotes for different jobs.
 What one needs to know before hiring a plumber in Singapore?
Licensing:

One of the first things a homeowner must ask before is whether they are a licensed plumber in Singapore or not. It is necessary to know if they are certified and insured by the state. Having a 24-hour plumber in Singapore who is licensed only adds to the safety and reassures the homeowner that their plumbing woes are in good hands. 

Affordability:

Plumber in Singapore price their services based on the skills that they are equipped with paired with the magnitude of the plumbing issues that the homeowner is facing. They also quote their prices based on where the issue is. So, while affordability is subjective, they should make sure to quote it within the homeowners' budget.

Reviews:

On Carousell, one can choose the right plumber for their homes based on the hundreds of reviews that the plumbing services receive. It's not just the customers who review the service but the plumbers in Singapore review and reference the kind of people they work with. It is crucial to check reviews before hiring one.
Here are the top 10 recommended plumbing services in Singapore that should be hired in 2022:
Minor Solutions caters to problems that are way beyond minor. They offer several plumbing services on Carousell. Be it plumbing, flushing system, inlet, and outlet parts, and leakages, they look after it all. Minor Solutions has an array of services including the aforementioned at affordable rates. Name it and they can fix it. One can also consult them for specific problems and they will come up with a quote within the homeowners' budget. Minor Solutions operates from 9:30 a.m. to 10 p.m. with exceptions for urgent plumbing matters.
According to the @chevy9977's review, they "Did a replacement of a water heater, shower head, and tap at $90. He was on time and the service was good. Nicely done, and cleaned up. Satisfaction Guaranteed!"
Alvin offers plumbing repair and installation services in Singapore. A Builder Certificate in Plumbing and Pipefitting accompanies them. Alvin's expertise lies in fixing:
choke (manual / jetter machine)

water inlet/outlet piping

waste pipe 

Taps / Mixer taps 

Bathtub

shower set/rain shower

Toilet bowl

urine bowl

Kitchen sink

Washbasin

Storage/instant Heaters

W.C. flushing sensor (manual/automatic)

Burst pipes

Flushing of sewer line 

Maintenance Services
They guarantee after services if they are hired.
@kate.kat, a client who booked Alvin's service through Carousell says, "I've engaged a few plumbers before… But Alvin stands out among all. His price is reasonably very affordable. He provides extra work & extra piping material without extra cost. He is very skilled & provides excellent quality plumbing work. Highly recommended to anyone who needs plumbing service!"
Zhong He Tan is a professional HDB plumber in Singapore. He looks after all plumbing matters. The services he offers come at an affordable price that doesn't require one to break the bank to save their toilet. He fixes leakages, choking, taps, heaters, flush, etc. One can reach out to Zhong He Tan directly if the situation is dire or get in touch with him on Carousell between 9 a.m. to 6 p.m. and 7 p.m. to 12 a.m.; midnight only if it is urgent.
 Zhong delivers plumbing services in Singapore that include clear choke (toilet bowl, sink, basin, floor trap, floor ways, etc), leakages (toilet bowl, sink, basin, taps, shower, ceiling, heater, etc), taps, waste/pop-up waste, cistern float & siphon, instant heater, storage heater, mini valve & flexible hose, re-sealing kitchen sink,  installation of the basin and toilet accessories among other handy works. 
He also offers a 3-month warranty from the day of completion of the service. @browndoor adds, "very highly recommended…professional, patient and honest who doesn't try to overcharge. very skilled, solved my problem in a jiffy. Thanks for saving my toilet, I'm so grateful."
Handy Dandy is a reliable plumbing service in Singapore backed by good reviews. They claim to fix and install just about any plumbing distress. They offer qualified and competent yet affordable tradesmen to do the job. The services they offer include but are not limited to:
Installation of a new bidet, toilet bowls, water heaters, and WC

Urinal Installation for Commercial Bathroom

Water heater, Tank type, or instant heaters installation

General plumbing and piping for bathrooms

Installation of new taps and fixtures

Rectify leakage from pipes and drainage systems

Decommissioning of old hardware/ toilet systems

Waterproofing
According to the @hayden.hayden's review, they are, "Friendly folks, straightforward and did a fast job in replacing my taps and hoses, as well as a ceiling lamp. Easy to communicate with and prices seem very reasonable."
Amily Wong comes with 3 decades of experience in the field of plumbing in Singapore. 
@3rdg5 testifies to their exceptional service on Carousell by saying, "Service provided was really good. Prompt in replies and quick arrangement. My fridge works much better now! Quick and easy fix. Well done. Thank you so much!! Highly recommended!" The services offered include fixing toilets, choking, repairing leaking taps, fixing leakages, among other things.
Melvin SG Plumber services cater to different plumbing problems in Singapore including: 
WC bowl

Toilet

Toilet bowl

Basin 

Rainshower 

Shower set 

Bottle trap 

Kitchen sink 

Waste 

Overall plumbing renovation
They deal with everything water and sewage-related. Melvin SG Plumber also provides installation services, choke, repiping,  machine clear choke, and PUB Submission.
@hyn1417's review on Carousell is testimony to their excellent services, "I engaged Melvin the plumber to install a bathroom sink I bought from Taobao. Despite the various compatibility issues encountered, their plumber was able to overcome them, and even came back the 2nd time to help me change the faulty tap. We had a small hiccup in communications, and Melvin contacted me promptly to resolve it professionally. Lastly, the installation was done nicely. great service!"
Bro Koh Plumbing Services take pride in offering exceptional consultation and even better plumbing services in Singapore. They are known for their prompt response to queries, smooth transactions, and an eye for detail. Bro Koh services are quick on their feet and show up within an hour in most cases to fix the required plumbing issues. They are known for their: 
Sanitary Ware Installation 

Furniture Installation 

Home Accessories Repair & Replacement 

Choke Clearing
Shadin FnP is a 24-hour plumber in Singapore with affordable prices and high-quality services. The issues they deal with are electrical & mechanical related, plumbing & sanitary, aircon Installation & servicing, CCTV & camera, internet cable data cable Wi-Fi Installation & servicing, Door frame window frame & lock repairing & installation, pipe choking & cleaning, marble tiles & wooden floor polishing,  and demolition & renovation.
The quality of their services is backed by trustworthy client testimonials on Carousell such as a review by @ikcin, "Awesome service from Mr. Shadin! Quick to respond to my queries and gave me a quotation for the services I needed. He & his colleague fixed the windows, the lights, the faucet, leaking toilet, bed & deadbolt lock in 1.5hrs. Thanks so much for the pleasant service.  Highly Recommended! "
Handy Man Alvin deals with plumbing issues that revolve around: 
Kitchen and bath fixtures 

Countertops 

Trash Disposals 

Geysers 

Faucets 

Leakages 

Choking
They ensure excellent service and reasonable rates to ensure the homeowner can afford to fix urgent repairs without giving it a second thought.
@hudson_47 says, "Very prompt replies and stellar service. The team understood the requirements quickly and was able to deliver results! Highly recommend it."
SG Plumbing Services claim to be the one-stop destination for all plumbing services in Singapore. They come with 28 years of experience in the field and their work is evidence of that. Their USP is their transparency with their customers and affordability. SG Plumbing services also offers 24-hour plumbers in Singapore. They guarantee a 90-day warranty after the completion of their work. The services they offer include clearing of chokes, flushing cisterns replacement, tap replacement, and sewage pipe replacement among other services. 
@rmi84 reviews saying, "very experienced and was able to resolve my chronic clogged sink issue fast! will recommend your service to others!"
Conclusion: While these were the top 10 most recommended and reviewed plumbing services in Singapore on Carousell, there are many more that await clients on the website. Carousell offers a variety of plumbing services listing that one can browse through to find the right pick.