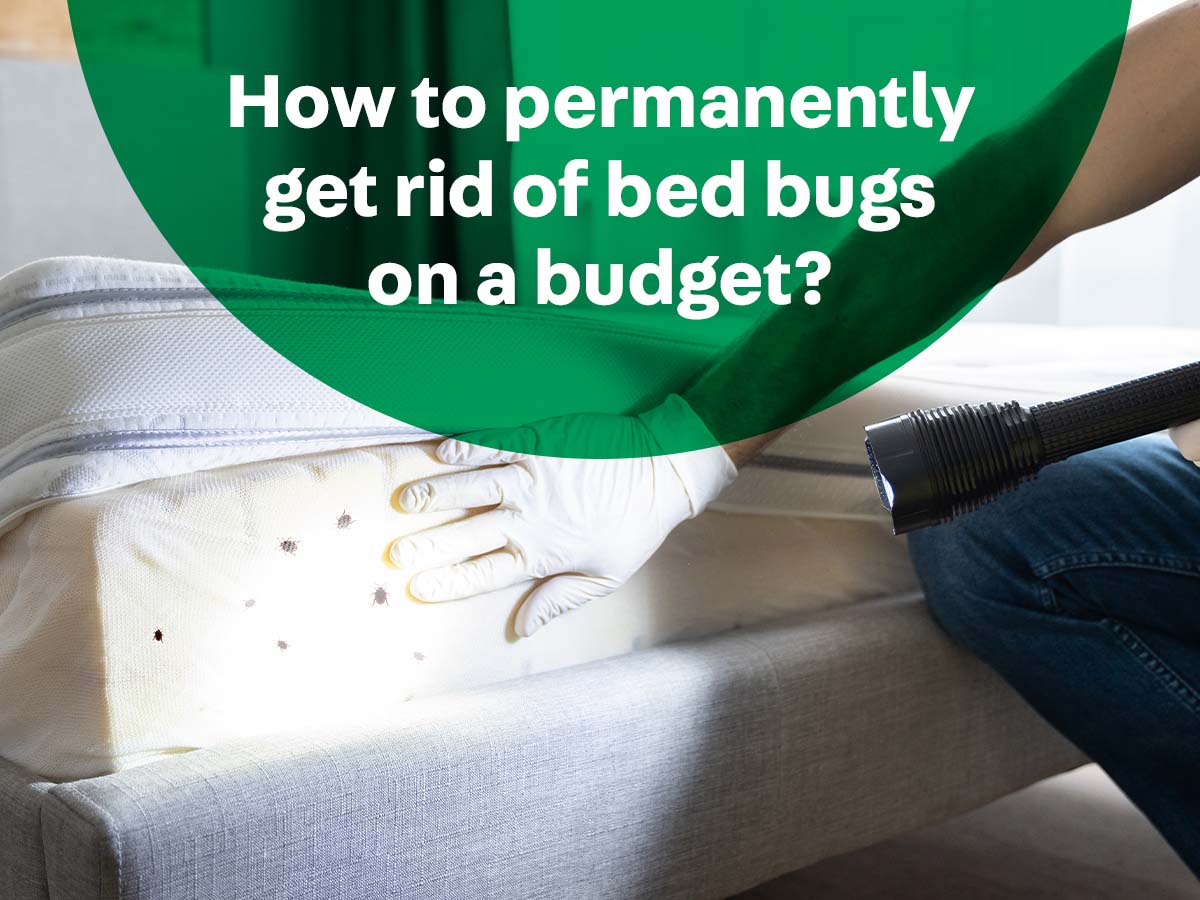 Reading Time:
7
minutes
Pests and bugs belong in nature, and not in your home. Seeing bugs crawling in your woodwork, eating your carefully curated antiques, and manifesting in all parts of your abode, calls for strict action. 
Who likes cockroaches walking around their kitchen cabinet as if they own it? Exactly. 
Pest control is an important part of good housekeeping, and taking care of your and your family's health. 
Due to Singapore's tropical climate, pest problems are rampant in households, factories, and commercial areas. 
Pest and rodents are carriers of diseases- known and unknown, and bacterias that can infest your kitchen, bathroom, or bedroom. Additionally, pests are infamous for ruining furniture, your house decor, and your belongings. 
It takes a few uninvited cockroaches or ants to start a colony, and crawl about your house from the gutters onto your utensils, clothes, and food. 
To avoid such mishaps, pest control companies across Singapore provide various services and packages for your home. 
Carousell has a long list of the best bed bugs pest control in Singapore. Choose according to your needs, and get rid of those uninvited guests!
Pest control services in Singapore:
WiCleanSoon Singapore is one of the best pest control services available at Carousell. It provides highly skilled solutions tailored to your pest problems, using the latest technology. 
WiCleanSoon provides its customers with the best results for residential and commercial spaces and vehicles. 
Their signature anti-microbial disinfection and cleaning treatment are known across Singapore to eliminate viruses, molds, germs, and odors. 
They specialize their treatments for treating houses for anti-cockroach, booklice, silverfish, white ants, bed bugs, and termites. 
WiCleanSoon is popular for its fast and reliable customer service and its effective approaches to bed bugs pest control. Their emphasis on safety clubbed with efficiency and thoroughness is a personal favorite of many customers. 
The company is certified by NEA (National Environment Agency). The NEA is responsible for in-house technical training and imparting environmental knowledge to grow a reliable, resilient, and resourceful workforce. 
WiCleanSoon's highly professional staff, and their strict principles of customer service that include punctuality, responsiveness, quality, and value is what makes them the best bed bugs pest control in Singapore. Their disinfection plans are highly recommended by many for bug-infested houses. 
Bestz Pest Control is another popular pest control service on Carousell. It has been in business for more than 20 years, known for termite removal and rodents, cockroaches, ants extermination.
The company provides low-cost, high-quality services and the best pest-related solutions to customers across the country. 
Their A-grade staff is a team of highly trained professionals, equipped with all the necessary skills of executing extermination and disinfection in residential and commercial spaces. 
The company also has an in-house team for providing disinfection services to houses, factories infested with mold and viruses, using environment-friendly chemicals.
They are experienced in complex problem solving and providing special solutions for specific problems. 
Their in-house research and development department is constantly working to provide households with the best support and enhanced methods of extermination. 
The NEA-certified company is one of the best bed bugs pest control in Singapore, for its ethics, methods, and services. Their customer support, responsiveness, and attention to detail, combined with their variety of treatments add to their popularity. 

Protect your house with the expertise of Pest Clinic. 
The locally-owned company is known for its extermination plans for removing unsolicited bugs and pests from your home and office. 
Pest Clinic prospers a team of trained professionals, serving the industry for 20+ years with knowledge and understanding of all the pest problems faced by the inhabitants of Singapore.
Their efficiency clubbed with preparedness makes them a sought-after pest control company and one of the few best bed bugs pest control in Singapore.
They cater to their clients in urgent needs with the most effective measures and are always prepared for all kinds of unforeseen issues that may arise. 
Well aware of the demand for efficient pest control, they are always ready with treatment plans for all pest infestations, assisting their customers with the best solutions around the clock. 

Andas Services Singapore aims to provide you with a pest-free home, with its guaranteed solutions, latest techniques, up-to-date equipment, and a team of skilled professionals. 
They aspire is to make the environment pest-free so that they can make their customers' homes a place for complete relaxation, and stress-free living space. 
Their pest control programs for commercial and residential spaces are quick and effective, promising applaudable results for bug-infested areas. They have many happy customers across Singapore, appreciating their work and customer support on Carousell. 
NEA certified Andas Services is one of the best bed bugs pest control in Singapore, on Carousell drawing appreciation from all clients with its responsive customer support, rodent control, bed treatments, bug control, and quality service.  

Assuring reliable service and a pest-free zone, Optimus Integrated Services provides quality pest management services from residential areas to commercial spaces, at affordable prices.
Their innovative ideas and detailed approaches to pest control make them one of the best bed bugs pest control in Singapore. 
Optimus Integrated services have been in the market for their pest control techniques, treatments, and inspection packages. They provide practical removal solutions, tailored specially for every source. 
Their treatments include chemical bug treatment, fogging, and heat treatment, which come with a company warranty of 3 months. 
Their team of trained professionals is driven to a holistic approach to pest management, examine your issues in-depth and conduct on-site, methodical inspections to create unique solutions, designed especially for your pest control needs. 
In service for over 15 years, The Pest Control Company takes pride in providing the best bed bugs pest control in Singapore, catering to a variety of customers across. 
From factories, restaurants, and commercial establishments to residential spaces they are always getting set to work. With treatments like no other, the services of the Pest Control Company are completely worth your money. 
The company is known for its team of professionals serving your house with special pest control treatments devised according to your requirements. 
The disinfection treatments might differ, however, the company follows the same 5 steps of diagnosis for all customers. From conducting thorough inspections to assessing the problem and creating a detailed strategy, treating the issue, and finally taking preventive measures and reporting the results. 
The Pest Control Company strives to make your home and office a safe environment with amazing treatment plans, professional work ethics, and customer service that is completely value for money!
Ezzy Pest Management Services is a pest control company, specializing in IPM (Integrated Pest Management) backed with 20+ years of quality service. It is popular across various industries for all pest-related problems. 
They offer environment-friendly residential and commercial pest control services, designed specifically for specific project requirements. 
Their NEA licensed team is known for their knowledge and experience, along with punctuality and professionalism. Their thorough inspection and deep analysis of the problem make their clients, huge fans of their work. 
The company is greatly recommended by all for its dedication and measures at competitive prices. 
From working to eradicate termites and bed bugs, to too much pest infestation in your house, Ezzy Pest Management is the go-to for all pest-related issues. 
KleanSG Pest Control provides ant control, bed bugs control, cockroach control, and many other kinds of pest control, disinfection, and cleaning services across Singapore.  
In service for almost a decade, Klean SG promotes safe and effective treatment plans, with its trained staff, always ready to serve innovative solutions and commendable customer service in times of urgency. 
Their treatments are designed to cater to residential and commercial spaces, factories, and schools. 
The company is one of the best bed bugs pest control in Singapore and is in the market for its expertise and its innovative techniques and strong customer support. 
The team of Fidz Pest Official is full of experienced technicians and skilled professionals that work together to get rid of pests, bugs, and infections in schools, houses, offices, factories, and commercial areas. 
Fidz Pest offers thorough inspection treatments for various pests such as white ants, termites, and cockroaches and provides a detailed assessment of the situation before starting with the treatment. 
They also provide pest prevention packages and individual treatments to avoid particular pest infestations after the inspection. 
Teng Laurens is an NEA licensed pest control company, that also offers cleaning and sanitation services. It is one of the best bed bugs pest control in Singapore, on Carousell, with the most competitive pricing for all treatments and services. 
Teng Laurens is also the pioneering founding officers of the NEA, with great reach and connections in the world of pest control. They have been in service for more than 7 years, specializing in food and beverage pest control management as well as termite control for landed properties, and mosquito, bed bugs extermination for households. 
The company is also known for its experienced personnel for providing additional services such as FSMS (Food Safety Management System) plan formulation, appointing FSMS officers, and Risk assessment plan formulation. 
Conclusion
Don't ignore the pests that live in your woodwork, and don't overlook the cockroaches that dominate your kitchen. 
Carousell is a platform that offers a plethora of high-ranking pest control services at affordable prices and great deals. 
Go to the Carousell website to check out their pest control listings and avail offers today!