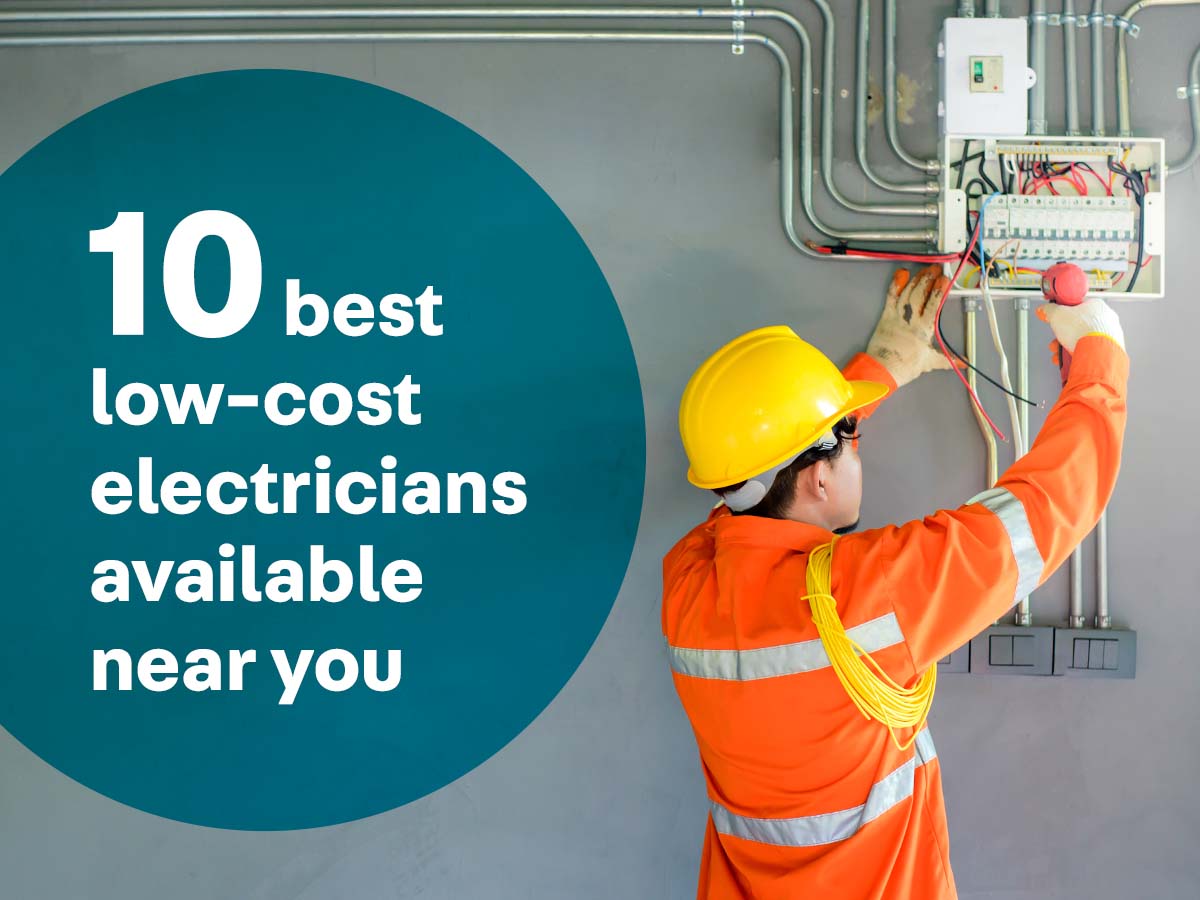 Reading Time:
7
minutes
Why is Electrical Safety important?
God said, "Let there be light", and there was light…except there wasn't. What God didn't keep in mind was that electrical appliances are…appliances. They do not always go with the plans that their owners have despite the homeowners best efforts. With everyone's life revolving around a switch it is difficult to survive in a world where things don't happen instantly. To continue living in a safe world with constant and safe electricity, it is necessary to purchase long-term wiring and get it checked time after time. Not paying heed to one's electrical snags can prove to be troublesome and even fatal in some cases. Everyone with an electricity supply and electrical appliances falls under the risk of electrically related injuries. This is not to panic homeowners but to caution them to prevent anything of the manner above from happening.
Electricity-related injuries and deaths pose a major threat to human lives today, now more than ever. Electric jolts interfere with the signals that the human body sends leading to heart-stopping if the voltage is too high. Certain measures must be taken to protect the lives of not just the homeowners by the electricians who fix the issues for them. It is crucial to check all electrical appliances, plugs, and sockets before purchasing a BTO in Singapore. Electricians in Singapore price their services depending on the issues they encounter. To make sure the homeowner doesn't spend their budget haywire, it is advised to get all electrical woes checked beforehand and get it fixed. Though, finding affordable licensed electricians in Singapore can be a task. 
Here are the 10 best low-cost electricians available near you in Singapore:
Winway Home Services is a BizSafe Level 3 Direct Contractor. They are a reliable and experienced BCA Registered Company. The licenced and trained professionals at Winway offer services like one-stop electrical system design, Electrical System Design & Calculation, Professional Endorsement & Authority Submission (LEW, PE), Testing & Commissioning along with Renovation Rewiring & Electrical Installation Services like:
Residential Rewiring Services (HDB, Condo, Landed)

Commercial Rewiring Services (Factory, Office, Commercial)

CCTV & Data Networking

Lighting and Electrical Appliances Installation

Facilities Maintenance Services 
Finding a licensed electrician in Singapore is less of a burden with Winway, they offer 24-hour Emergency Electrical Repair & Home Service that includes power trip, power surge, repair & relocation of Power point, and lighting & electrical appliances installation.
Cheng BTC is known for their affordable rate and excellent services. They even offer their contact details to all their customers if at all an emergency electrical issue arises. Cheng's expertise lies in: 
Response to electrical Consumer unit tripping problem.

Troubleshoot faulty electrical circuits or equipment.

Replace, repair, and/or install power sockets, switches 

Extend and/or add 13A/15A/20A power socket.

Replace and/or add ELCB or MCB 

Install ceiling light, instant water heater.

Changing or 6A/10A/16A/20A/32A/63 MCB or Replace ELCB 

Installing New Air-con power point

Drilling services to hang a fixture OR any other household item 
Starting from S$5 per item. 
While also offering free on-site Quotations.
@pastacat testifies by saying, "Great service and super friendly, appreciate the help and tips given. We did a change of switches and some troubleshooting. Will recommend to family and friends :)"
Shadin FnP is a 24-hour electrical service in Singapore with affordable prices and high-quality services. The issues they deal with are electrical & mechanical related, plumbing & sanitary, aircon Installation & servicing, CCTV & camera, internet cable data cable Wi-Fi Installation & servicing.  The quality of their services is backed by several client testimonials on Carousell such as a review by @deanzig, "For 2 days my RCCB kept tripping. I found Mr. Shadin on Carousell and contacted him. Mind you it was a Sunday. He finally came with his guys and went straight to work. They fixed all the issues, checked and tested them all within an hour. Their professionalism and meticulous work was such a breeze. Will definitely call him again for other works. Efficient, accommodative and reasonable prices."
Jonathan Lai is one of the local friendly neighbourhood electricians. He replaces power sockets, installs fans, replaces and installs new lights, along with complete electrical renovation. According to @needlenfloss.embroidery and @gal_93, "Replied promptly and confirmed appointment details fast. Did all the work I requested at a good rate and also helped with the clean up after would definitely recommend to others" and "Last minute arrangement, but his services were prompt and he managed to help with fixing a new light! Thank you for the expedited service :)"
3C Restore is committed to providing excellent electrical services at reasonable prices. They prioritise the safety of peoples homes. The services they offer are but are not limited to:
Electrical Works

Painting Services (Residential / Commercial / Industrial)

Partition / Divider Installation Services (Residential / Commercial / Industrial) 

Ceiling Plastering Services (Residential / Commercial / Industrial) 
One can get in touch with 3C Restore through Carousell for immediate assistance. @whewdk testifies, "This company provides really awesome service! Very patient and prompt to guide me on the services needed. Helped me save money to prevent extra work that I didn't need (when everyone else wanted to replace instead of repairing) and even recommended more permanent but cheaper fixes too! Helped me clean the work area thoroughly after that. Thanks so much! See before and after pics below."
Their expertise lies in electrical fixtures for HDB blocks, condo houses, and office spaces. Dr. Repair SG claims to offer the best service at the cheapest rates. Irrespective of the homeowner has a power failure, power trip or electrical wiring, they will help you with end-to-end electrical services that go beyond just the surface issue.  The issues that they deal with include:
Fixing and diagnosing power failures

Fixing power trips

General electrical engineering works

Electrical wiring works for homes and commercial spaces

Installation and design of lighting (indoor and landscape)

Installation of power points, switches

Replace main circuit breakers

Move, add or replace light fixtures

Fixing faulty power points and light switches
Here's what @akiyok has to say, "The whole experience from on-site measurement to assembly of the product is very smooth and they are very professional in explaining on each room what they have done. Sharing tips and cleaning solution with us. We are more than satisfied to have engaged Mr Tan and their product."
Ronald Lim's excellent reviews and ratings speak volumes for the quality of service he offers. With over 2 decades of experience in solving electrical problems, he promises a fixed price which is commendable since he is a licensed electrician in Singapore. He has no hidden charges and offers a quote based on the kind of electrical issue he encounters.  @rng_lin adds, "Excellent service from Ronald. Came to the rescue for my wall switches within less than an hour and got it all fixed within a very short period. Highly recommended to anyone! Thanks"
The Friendly Handyman provides all types of electrical and wiring services under the sun. The electrical work they undertake include lighting, fan switch, power point installation, lighting point wiring, switch socket outlet wiring, air conditioner point wiring, ceiling fan installation, outdoor lighting, landscape lighting, data, phone and SCV point wiring, electrical trunking, casing, PVC pipe use at wiring at the switch, single, double power point, HCV point/data point/ aircon power point/ water heater point/DB box replacement, installation of any light, fan replacement, and installation.  @akokom says, "Very easy to deal with and provides good service and communicates properly. Highly recommended when it comes to electrical work."
Minor Solutions solves all major problems related to electrical fixtures. They operate from 9:30 a.m. to 10 p.m. with exceptions for urgent electrical matters. Electricians in Singapore price their service according to the homeowners budget and the electrical damage they deal with. @sqaxash adds, "Friendly and hassle-free service. The work done was prompt and effective. easy to make arrangements. Definitely recommended. Thank you!"
Ari offers all electrical and wiring services including Electrical DB Replacement, installation, circuit breaker, new MCB installation, power trip, troubleshooting, power socket replacement, fan and light installation, aircon power point installation, and water heater and data cable installation. They are only one click away with Carousell bridging the gap between potential clients and exceptional licensed electricians in Singapore.
@ah_tingx, "engaged Ari to install a bedroom light for me, engaged him the night before and the deal was secured within the same day. This humble electrician then came down the next day and settled installing everything within 15 mins. even went the extra mile to explain everything to us. knowledgeable & humble. super recommended for any electrical services."
Conclusion: 
Electricians in Singapore price themselves to reflect the quality of their electrical services. The role Carousell plays is to display the services listed and connect homeowners with verified and licensed electricians in Singapore while offering a platform for authentic client testimonials which proves to be a win-win situation for all parties involved.