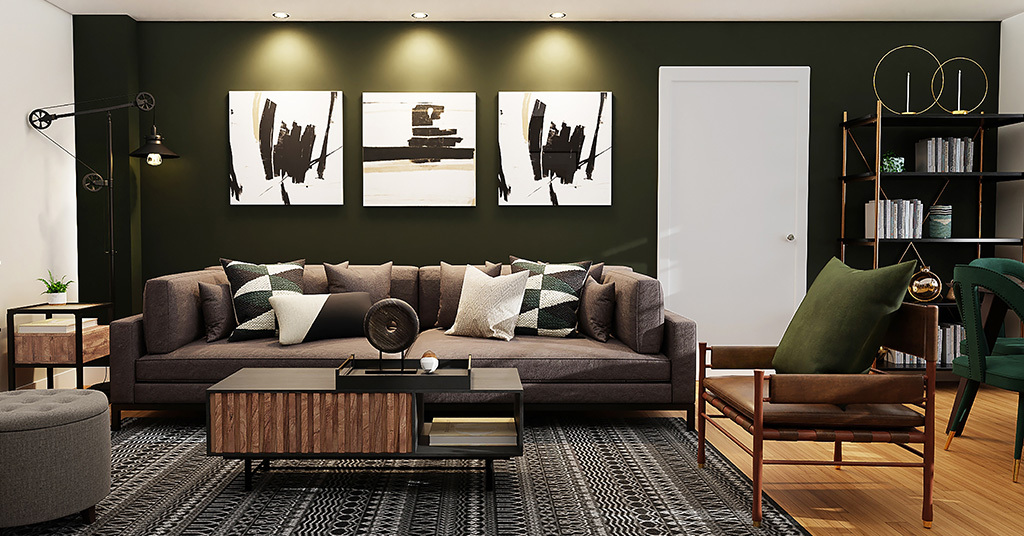 Reading Time:
9
minutes
Introduction
A majority of flats in Singapore fall under the jurisdiction of Housing and Development Board (HDB) where one requires permission before implementing any renovation plans. For any kind of construction work in the kitchen, bathroom, bedroom or any alterations in the room require approvals before starting the work.
Before you take up the task of BTO Renovation, every detail must be worked upon, including budgeting renovation costs and every other thing associated with it. Right from painting to tiling to furniture, the cost of every item should be chalked out before deciding on the further course of action.
One thing to be noted here in order to have a stress-free experience is that you should hire an HDB Licenced Renovation Contractor who can guide you through the entire renovation process in the right way, apart from quoting the best price for your work.
You can get a list of the Best Renovation Contractors in Singapore on Carousell, which has a vast list of professionals who are well experienced in handling HDB BTO Renovation projects.
What exactly are BTO flats?
Build-to-Order (BTO) flats are constructed by the Housing and Development Board (HDB) of Singapore for citizens who have specific location preferences. Flats are offered to those who want to buy their inventory, with the construction initiated only after 60-70% of the flats have been reserved.
BTO flats in Singapore are different from the DBSS apartments as they are sold to the interested buyers before they are built. Furthermore, these flats are constructed without any designs and are completely empty, which calls for a lot of renovation by the owner.
‍BTO Renovation in Singapore requires permits before the work can be officially started, and once you secure the permit, there are three months within which you have to complete your renovation job.
How much does BTO Renovation in Singapore cost?
Once you receive the intimation that your BTO flat is ready, the next immediate thought that comes to your mind is to begin the renovation process. You have to zero down the best BTO Renovation Package available and start working on it to get your dream home ready as fast as you can.
Renovating and designing a new home is a massive task to be undertaken which requires good homework beforehand. There are various factors which are involved in the entire process of home renovation which you need to consider in order to complete the work successfully, and within the stipulated time frame and budget as well.
The cost of Renovation Package for BTO and its completion time frame depends on your needs, and how you want your space to look like. The more designs you want to implement, the higher its budget would be, increasing the duration too.
HDB BTO Flat Type Estimated Renovation Cost
| | |
| --- | --- |
| 3 room BTO renovation cost | $35,000 to $38,000 |
| 4 room BTO renovation cost | $40,000 to $46,000 |
| 5 room BTO renovation cost | $47,000 to $56,000 |
Generally speaking, Renovation Package for BTO doesn't cost a bomb, especially in cases where you have already opted for additional fittings and flooring while buying the flat from HDB.
The maximum you would require is to do the kitchen work as store bought furniture would suffice the rest (carpentry work is costlier, so choosing ready-made furniture is a good option if you want to work within a budget)
       

3-Room BTO Renovation Cost
The BTO renovation costs increase according to the size of your home. Normally, BTO Renovation for a 3-room flat would cost you between $35,000 to $38,000.
As fewer materials are required to renovate a place of that size, the cost would be comparatively cheaper than flats of bigger sizes.
You can utilise the amount saved here to purchase other items which would enhance the look of your space, such as built-in or customised furniture.
       

4-Room BTO Renovation Cost
A 4-Room BTO Renovation Cost in Singapore ranges between $40,000 to $46,000. Owing to the bigger space, you can plan your design keeping your requirements in mind. For example, you can keep one room with minimal furniture which can be utilized for various activities. A good BTO Renovation Contractor can guide you through the process of utilizing your space to its maximum.
       

5-Room BTO Renovation Cost
Owing to the huge size, a 5-Room BTO Renovation Cost in Singapore would set you back by $47,000 to $56,000, and more if you want the design to be more exclusive and impressive.
If the budget exceeds your capacity, you can even opt for a personal loan to meet the renovation cost requirements.

What really influences BTO Renovation Costs?
     

Size of the BTO Flat
As mentioned earlier, the bigger your flat, the higher the cost of its renovation. As more raw materials, labour and furniture go into the making of a BTO flat, the renovation costs also shoot up. Bigger area demands more furniture and more work in terms of painting all the rooms and installing electricals everywhere.
     

Your choice of renovation specialist
You cannot do the entire renovation work by yourself, and need a professional to complete the task successfully. The majority of home buyers in Singapore either go for interior designers (IDs), contractors or design-and-build services.
The costs vary on the services rendered by them, workmanship, and job scope. Amongst all, a renovation contractor would be the cheapest option, but they come with their own pros and cons. You might complete the renovation work in a less budget, but the aesthetics that interiors designers bring in would be lacking.
     

Materials that go into the making of your BTO Flat
There are certain materials that are costlier, which automatically elevates the renovation costs. If you want to go for hardwood flooring instead of ceramic tiles which typically cost around $10 to $12 per square foot, the budget would significantly increase as hardwood flooring comes in the range of $30 to $50 per square foot.
     

Scope of work to be done in your BTO flat
If the scope of work is vast, the cost of renovating your BTO flat will go up.
Things which can increase the cost of renovation are:
Carpentry work – Any furniture requirements like kitchen cabinets, TV units, wardrobes etc.
Hacking – Removing existing walls, scrapping and replacing old wall tiles, etc.
Masonry work – Any kind of work that requires replacing old tiles with new, building kitchen platforms etc.
Plumbing – Any plumbing work that involves the removal and replacement of pipes, taps and faucets.
Windows and grills – Modifying existing windows or replacing them with new ones and installing grills
Tips to lower BTO Renovation costs
If you have a limited budget, you can implement a few ideas which can help you lower the costs to a large extent.
Here are some tips which can save you a few dollars if not more:
     

Create a blueprint of your design well beforehand
Brainstorm well ahead of time of what you really want out of your BTO renovation project. Create your rough designs on paper and think about different variations which would look the best.
There are various interior design websites from where you can get loads of ideas. Check out and amalgamate ideas in your design. After you are clear with your ideas, shortlist ones that are the best and then go ahead in converting them into reality.
     

Self-design to save money
If there are no major renovation plans, you can as well design your own project, which will help save you a lot of money that goes into ID fees.
There are numerous interior design tools available online which can help you plan and design your home layout. Once the design is ready, you can source it to Renovation Contractors who can help you with the project completion.
     

Avoid hacking
Hacking is an expensive procedure and time-consuming too. A better option is to overlay the existing tiles with laminate flooring, which is much cheaper and looks aesthetic too.
     

Make your own purchases
Sourcing your own materials can save you a lot of money. ID's generally have their own set of suppliers who add an extra sourcing fee which makes the items costlier than they actually are.
The best option is to head to the stockists directly, eliminating any middlemen which would help you save a lot of money that goes in the form of commissions and cuts.
     

Minimize carpentry work
Carpentry work also attracts higher fees in the form of materials and service charges. Keep the carpentry and built-in furniture work to the minimum to work under budget.
Excellent ideas for your four to five room BTO renovation
Nowadays, every BTO flat has almost the same room configuration comprising a kitchen, two bathrooms, two bedrooms, and a service yard. However, there is much more you can do to change this conventional layout by implementing creative ideas of your own.
Whether it's a 4 Room or a 5 Room BTO Renovation, the more space you have, the more cautious you need to be in every step you take. To create an impressive design for your BTO flat, you need to think out of the box and be really creative.
Here are a few design ideas which will help you stay ahead and make your design stand out from the rest
       

Highlight specific areas or walls
When designing your four or five room BTO flat, you can focus on specific areas like particular walls and corners of the house which can be highlighted.
Pick up a niche or corner to spruce it up with a different material which would make that space stand out. Highlighting a particular wall in the house will create a visual impact.
You can use laminates or veneered finishes to make up that particular part and keep the rest of the areas simple without spending much.
       

Match the colour scheme with the materials you use
An integral part of designing a four to five room BTO flat is its colour scheme, and this includes the colour of the walls and everything else, including the furniture and other items.
Create a uniform look for your walls as well as furniture, which creates an upscale look minus the big budget.
       

Choose classic furniture designs
Many people go overboard with their budget as they incorporate a lot of complicated carpentry which involves odd shapes that shoot up the costs considerably.
Choosing the classic, linear design will not only save you money and time, but also look simple and chic, which is far better than incorporating odd designs which look too gaudy.
This is perhaps one of the best ways to create spaciousness, which makes the entire flat look bigger than it actually is.
       

Opt for a clutter-free space
While planning the design for your four or five room BTO flat, keeping a good balance helps in avoiding overtly decorated spaces that clutter all over.
Choose the minimalist design pattern, which will not only make the space look good, but also save you a lot of money. You should be focussing on functionality instead of aesthetics.
The traditional interior design schemes that use white and wood finishes with slight variations here and there would work best for your four or five room BTO flat.
Final Thoughts
There are many ways to make the most out of your four or five room BTO renovation where you don't have to spend a fortune.
An aesthetic and functional design is possible with your creativity and planning. Following certain rules will help you achieve the best out of your renovation plan.
With the right planning and good contractor working hand in hand, you can create your dream space as visualized within no time. What's more, you can follow the tips and ideas given above to make your picture-perfect home ready.