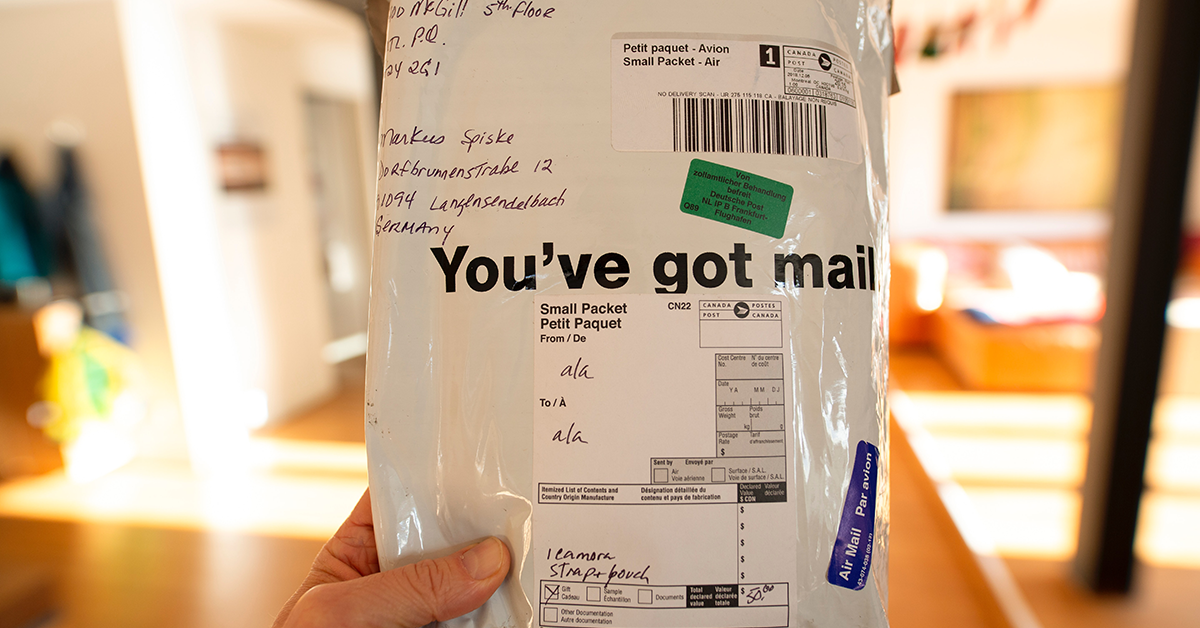 Reading Time:
5
minutes
Between the inconveniences of store closures and the virtual gatherings on Houseparty, many of us may have turned to delivery services – whether to buy pre-made boba pearls to satisfy our bubble tea cravings, or to send a surprise gift to our Zoom workout buddy. In this time of uncertainty, one thing is certain: that delivery services are essential! 
Whether you're emerging from the circuit breaker with a thriving home business, or practising social distancing by getting your care packages delivered to friends, there is no lack of delivery options to choose from. The question is, how do you know which option to pick? 
Well, fret not as we've got you covered on everything you need to know about engaging a courier service in Singapore!
Explore courier services on Carousell
Courier, Standard postage, or Meet-up?
Ever experienced late or missing deliveries on standard postal services, or had a buyer bail on the meet-up at the last minute? By using courier services, you can avoid such pesky encounters!
Unlike standard postal services, courier services provide the convenience and assurance of delivery within a stipulated time frame, while allowing both the sender and the recipient to track the delivery status of the parcel. With more capacity and flexibility to deal with customers' needs, courier companies are able to deliver the bulky parcels which standard postage services cannot. 
Furthermore, courier services are not as expensive as you may have thought. Courier delivery rates on Carousell start from as low as S$4.00 per location – the cost of your transport (and time!), if you decide to opt for a meet-up instead can easily exceed that! 
The 3 most common courier services
Express/Same-Day Delivery: For the home bakers… and the forgetful folks
For the bosses of food businesses who are dealing with perishables, or the guilty loved ones who had forgotten birthdays, opt for express or same-day delivery to ensure that your parcels are delivered ASAP! Express courier services deliver items from one doorstep to another within a few hours. Depending on the speed and urgency of the job, and whether you have booked the service days in advance, the delivery costs may vary. With express delivery, you'll be sure to get piping hot food to your hungry customers on time!
Standard/1-3 Day Delivery: For the not-so-urgent deliveries
Not an urgent delivery, but still eager to receive your order quickly? Go for the standard courier services, which usually deliver within 1 to 3 days from pick up! This is one of the most cost-effective options which will still ensure that you receive your items safely within a short time frame. These courier services usually include tracking, delivery updates and confirmation for both the sender and the recipient as well, keeping them in the loop at every step.
Custom Delivery: For those with special requests
Planning to surprise your loved ones? Have very precise instructions to be followed? 
For times when we're sending items which are especially fragile, require specialised equipment to move, or involve very specific instructions, it'll be best to contact your courier company directly to customise your delivery. That way, your courier service provider will be able to determine whether they can fulfil your requests, and you can negotiate a good quotation for your needs!
Where can I find courier service providers?
Local courier services
For a limited time, Carousell's local delivery partners GOGOVAN, Ninja Van and EasyParcel are offering exclusive discounted delivery rates! These discounted services are available to all Carousell users with verified accounts on the platform.
For more details on the promotions and how you can engage these courier services, visit our page on Discounted Contactless Delivery Options. You can also learn how we can support your business on Carousell with our #SupportLocal initiatives.
However, if you have specific instructions for your delivery, you may be more comfortable discussing directly with your courier service provider for a special service package or request. In that case, we recommend engaging one of the delivery service providers on Carousell, which may be able to offer you more flexible services and rates! 

Recommended delivery service providers on Carousell
Courier service providers listing on Carousell offer delivery services with rates as low as S$4.00 per location! With many of these providers offering ad-hoc services and serving smaller communities, you may be able to find the courier service you need. We recommend inquiring with each service provider for the most suitable services at competitive rates!
Provider 
Services
Rates
User Rating

Express Delivery (

@expressdeliverysvc

)

Furniture/bulky item moving 

Airport/luggage transfer

Ad-hoc deliveries

From S$18.00 for small parcels

5.00

Sonic Express (

@ira_sonicexpress

)

Standard (3 days) delivery

Express delivery within 2.5 or 8h

Food delivery

From S$8.00 per trip

5.00

PGC Services 

Furniture/bulky item moving

Urgent parcel delivery 

Pet transport

From S$15.00 per trip

5.00

ELs

(@els_els)

Express/same day delivery

From S$5.00 per location

5.00

Ixpress Logistics

Next day delivery

Express delivery within 1, 2, 3 or 5h

From S$7.00 for next day delivery

4.99

Clover Express

Standard (2 – 3 days) delivery

Express/same day delivery

From S$4.00 per location

4.97

Dropoff Express

Express delivery within 1h

Standard (1 – 3 days) delivery

From S$10.00 for small parcels

4.70
If you are moving large furniture or multiple bulky items from one location to another, it may be more cost-effective to engage a moving service instead. 
Explore recommended couriers on Carousell
Need help with offline shopping?
Not everything can be purchased over the internet, and sometimes it can be a hassle to personally visit a store, shop for the goods and groceries, and then arrange alternative delivery options to get them to your family or friends who live in different residences. Save yourself the time and trouble by leaving your errands to shopping assistants! Whether you're too busy for your grocery runs, or having difficulty getting your necessities due to the COVID-19 situation, the personal shoppers on Carousell will bring the store to your door in no time.
We hope that this article has provided you with useful insight and recommendations on how you can choose a suitable courier company for your business and personal needs. Happy selling and shopping!