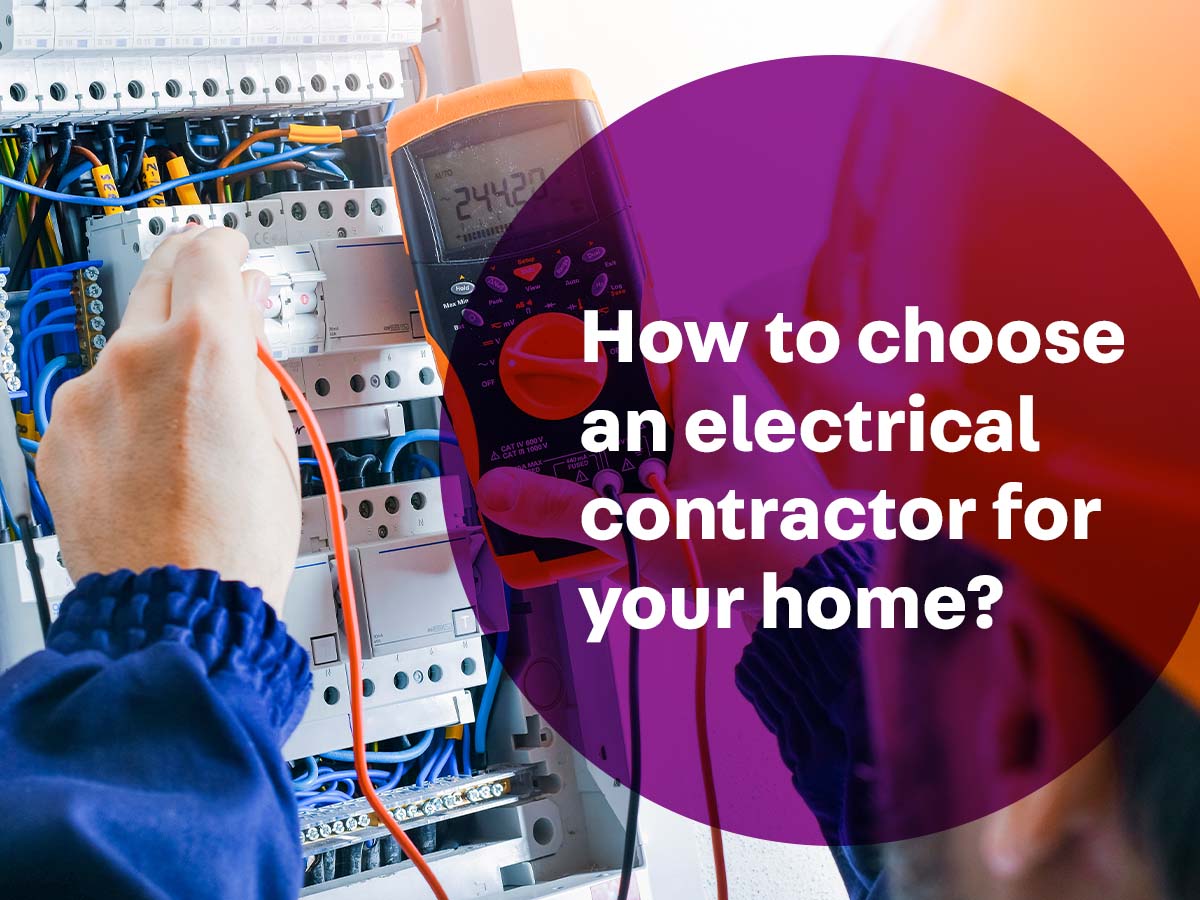 Reading Time:
7
minutes
In today's times, we rely on electricity the most. A minor short circuit can affect our work, livelihood, and survival. We not only rely on electricity for light, but also for food, communication, and comfortable living. 
Finding a  licensed electrician in Singapore is a crucial part of remodeling, renovating, or simply fixing the electricals of your new home. An electrical contractor is responsible for the safety of your establishment. 
Houses, workplaces, and commercial spaces are dependent on the power grid for an uninterrupted power supply. Skilled and experienced electricians are the need of the hour for making sure it is done correctly and safely. 
Carousell offers a list of highly skilled electrical contractors for your household requirements, renovation needs at great rates. You can check them out here. 
We are here to help you choose the "perfect" electrical contractor using these simple tips and points to remember. 
What makes a good electrical contractor?
Work Experience and Education
A good electrician has a lot of experience and a broad skill set to offer to his customers. You need someone who can give you comfort with his work. This happens when the electrician is well-trained and educated in his field. 
Certifications are available in various colleges and universities in the field of electricals, health, and safety. Most electricians nowadays opt for these certifications, before entering the profession. 
Customer Relationship
Customer service is an important part of building a reputation with customers. A good electrician will listen to his clients to understand their requirements, communicate with them openly and take care of their needs and expectations throughout the project.
Skill Maintenance 
Keeping up to date with the latest technological developments, various electricity standards, and trends is equally important to becoming a renowned electrician. 
Online Presence
A well-maintained online presence of work and experience always helps in deciding on an electrical contractor. Positive testimonials are a great way to make the final decision on your electrical contractor. 
How to choose an electrical contractor?
Safety is of the utmost priority when you're working on your house's or office's electric supply. Avoid hiring an electrician who charges less than the market price, because he might compromise on the skill, good work, and quality equipment. 
A good electrical contractor will not settle for less pay and will guarantee good quality work. They will have experience, skill, and reasons to hire them than going for an unprofessional who will probably charge less. 
Here are 6 points you should consider when hiring an electrician:
Licensing and Credentials 
While hiring a professional for fixing the circuits of your establishment, it is imperative to review the license or credentials of your chosen electrician. Only a licensed electrician in Singapore, with a LEW (licensed electrical worker certificate), will be able to practice his profession and advertise his services legally.
They are normally a little more expensive than unlicensed, uninsured electricians, but are worth it for the long haul. 
Reviews and References
Researching about the company or the electrical contractor will be beneficial for your project while avoiding unnecessary inconvenience and expenses. 
Asking the contractor for references and previous work sites is also a good way to figure out if he guarantees a good job. 
Asking your friends, family, and neighbours for a recommendation, or talking to a former client of the electrical contractor will easily give you an insight into the work you should expect from the professional. 
It sure is time-consuming, but evaluating the chosen contractor's professionalism and expertise will save you trouble in the long run. 
Insurance
Licensed electricians in Singapore are legally bound to have insurance. Insurance in their name means that they will be compensated in case of unforeseen accidents or injuries while at work. 
Having insurance not only compensates them for any damage but also legally saves you from any liability or obligation to pay for any mishap that may happen while the contractor is working at your site. 
Always ask your contractor for a copy of insurance certificates before starting with the project, to avoid any fraudulent activities or lawsuits in the future. 
Estimated timeframe of the assignment
Since electricity is a very important aspect of our livelihood and is a priority, an electrician promising a small time frame, and guaranteeing a due date for finishing the project is always a better choice. 

Choosing a licensed electrician in Singapore that offers around-the-clock service is a good precaution while your house/ office is undergoing electrical work. 

 However, you need someone who can do quality work, with no-slip short errors at a good pace, under a fixed timeframe. 

You need someone who won't take unnecessary breaks and waste time during the execution of the project. 
Guarantee and Warranty
Choose contractors that give a guarantee of timeframe and a warranty for their work. These professionals are confident in their workmanship, and are sure to do a good job. 
Guarantees and warranties are a testament to their work, including customer service. 
Additionally, having a warranty ensures customer satisfaction and peace of mind due to entitlement to free post-execution service if something goes wrong. 
Estimated Pricing
Asking for a quotation inclusive of all foreseen work, labor, equipment used and raw materials required is important to avoid paying excessive charges and haggling at the time of payment. 

Giving a fixed price is also beneficial for a licensed electrician in Singapore, to avoid bargaining for lower costs after the project is executed. 
Rate list for licensed electrician in Singapore
Electricians in Singapore charge according to the service they provide. The price range for all kinds of services varies as per the expertise and experience of the contractor. 
Below is the approximate rate list for a licensed electrician in Singapore, for common electrical services:
Installing Lighting Fixtures:

  S$50 – S$140

Repairing/ Replacing light fittings:

S$45-S$100

Installation for a DB Box:

S$350-S$900

Repairing a DB Box:

S$100-S$140

Installing Electrical Outlets:

S$50-S$150

Installing Fans:

S$60-S$200

Rewiring Services:

S$1000-S$3000
Top 5 Reliable Electrical Contractors In Singapore, On Carousell
The company provides a one-stop solution for all electricity-related problems, along with renovation requirements including carpentry, tiling, and plumbing. 
The company has been in business for 20 years and has successfully executed many projects.
The team is committed to delivering quality results within the specified time frame. 
They are HDB licensed, and BizSafe Level 3 certified, providing peace of mind and professionalism to all their clients. 
Additionally, they also provide a guarantee and warranty on their workmanship for all customers across Singapore. 
However, they are a favourite of Singaporeans for their quick lead handling, on-site response, and great customer support. 
Renoheng is a known outfit for electrical work and renovation. It is appreciated for its professionalism and affordability. 
The company offers a wide range of electrical services from installation to replacement and concealing. 
The team is full specialists, who are certified for FSM (Fire Safety Manager Certification), HDB-BCA (Housing & Development Board- Building Construction Authority), and holds the Safety and Health certificate, thus maintaining their high professional standards and giving their customers the best at all times. 
They pride themselves on their skills and assure 100% client satisfaction from start to finish, guaranteeing good work by a licensed team of professionals. 
Additionally, they provide complimentary site visits and quotations for their customers. 
Kiren is a friendly female licensed contractor on Carousell. She provides all electricity-related services, as well as renovation services across Singapore.
She prides herself on hassle-free execution of projects, and adeptness at handling all kinds of electrical problems. 
She and her team of diverse workers handle various issues such as hacking, demolishing, plastering, plumbing and wiring with great vigor and commitment. 
She exhibits professionalism, efficiency, and great workmanship to all her clients, which makes her one of the best electrical contractors in Singapore. 

Genesis Contractors (@genesis2007)
Genesis Contractors is an all-encompassing leading renovation company, since 2007. 
They not only provide services related to electrical wiring and installations but also for carpentry, painting, renovation, plumbing , etc on Carousell. 
Genesis is reputed for its electrical services at competitive rates, working across Singapore, along with its team of certified specialists for each service.
The specialists are BCA registered contractors with BizSafe Level 3 certificates, and is committed to delivering quality results within the specified time frame. 
Genesis guarantees customer satisfaction and value for money throughout the experience. 
Electrical Services (@kentchua82)
Providing Singapore with experience and quality results, these electrical contractors have a steady reputation among the households of the country. 
The company's pride- its team of certified professionals are always at work, with their expertise and service and are equipped to combat any electrical issue. 
They specialise in rewiring, supplying of electrical products, as well as installation for all kinds of appliances in residential and commercial zones. They also provide their clients with  free on site quotations, good customer experience and support.  
Conclusion
A licensed electrician in Singapore aims to provide quality electrical services to his clients. 
You can find a plethora of efficient, authorised and licensed electrical contractors on Carousell Singapore, perfect for your next renovation/ or rewiring!