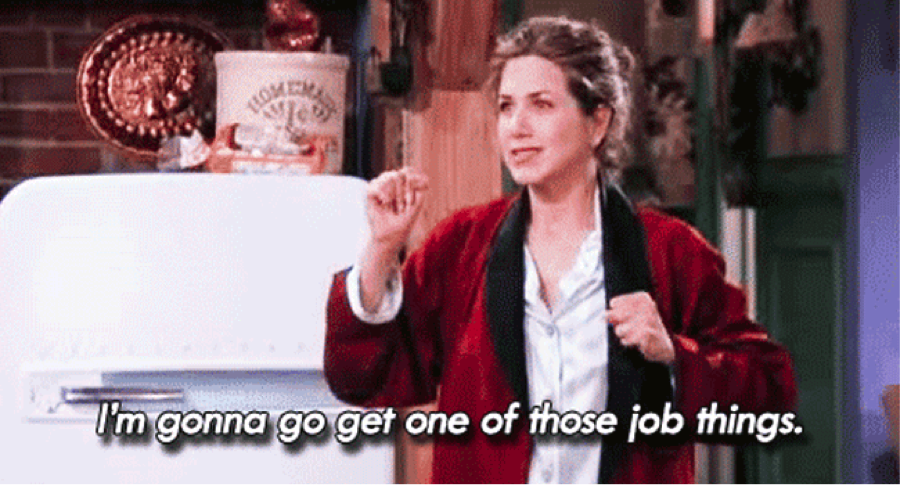 Reading Time:
5
minutes
So you've finally decided to settle down- and no, we don't mean stead with someone, but to get that part-time job. After much thought, you settle on that decent Japanese restaurant that has ok pay and also a 5-minute walk from your home- shiok!
On your first day of work, everything is going well- until you prepare to leave at 7pm, and your manager suddenly stops you.
"Eh, your shift not over." That's when you realise you're down for the closing shift- every single day.
To prevent such tragedies, what are some questions you should ask during an interview for a F&B job? We give you the low-down here.
1) Is this a shift-based job? What's the length of each shift?
For most part-time jobs, shifts are pretty common, with the more hardcore ones implementing full-day shifts.
If you're pretty agile and strong, a full-day shift may not be a problem for you, but for others, it could pose a problem.
Make sure to ask how long each shift lasts, so that you won't feel super lethargic by the end of the day.
2) What's the pay like?
This is one of those no-brainers, but if you got pulled into this job by an online ad screaming "$15/HOUR, NO EXPERIENCE REQUIRED", take heed.
The amount quoted could be the maximum amount you receive after working for a certain amount of time, E.g: 3 months.
Remember to make clear your period of availability.
It's basic respect to inform your boss how long you can work for; so he can make necessary arrangements for a replacement when you're gone.
3) Are there any minimum working hours/number of days per week?
Some jobs go by shifts, and others by minimum working hours/number of days per week.
This is great if you've got regular Zumba classes to attend and are supremely unavailable on certain days. If you're devoted enough, you can even work 2 days a week and pursue other passions!
The flexibility of this arrangement is especially appealing to the students who work part-time while studying- respect, man.
Related Content You Might Find Useful:
Part-Time Events Interview: 7 Important Questions People Regret Not Asking

Part-Time Retail Interview: 7 Important Questions People Regret Not Asking
4) What kind of experience do I need to have?
In an F&B job, you generally need to be pretty strong and fast on your feet- the food can get cold while people are Instagramming it, but god forbid it be warm when it's on your customers' tables.
Check if the eatery prefers people with previous F&B experience, because balancing 5 plates on 1 arm might be a requirement.
5) What's my job scope?
Your job scope is extremely diverse when it comes to working in an eatery- you could be a server, a cashier, or even the unofficial photographer-taker.
If you're good with numbers, make sure you don't get allocated to the kitchen to help prepare food!
Make clear your skills to the interviewer.
That way, everyone's happy (and you don't spill food on hapless customers).
6) Can I choose the days I want to work?
If you're going down the part-time route, chances are that its flexibility is a big part of its appeal.
Make sure that you ask the interviewer if you can choose the days you'd like to work, before you get allocated to a strict Monday-Wednesday-Friday work schedule.
If you're the free-spirited type, this is an especially important question to ask!
Do you have friends that are preparing for an interview in the F&B industry? Share this article with them to help them out now!
BONUS Content: Free Downloadable Checklist for You
Is it too much to remember? Don't worry we've summarised the 6 questions into a neat checklist for you. That way, you can always be prepared with a handy checklist to refer to on the go!
If you haven't applied for any part-time job, don't worry – it isn't hard, especially with Carousell's Jobs platform. Click on the button below to browse your desired job!
Next Issue: "Part-Time Events Job Interview: 7 Questions People Regret Not Asking"
Check out the next article that highlights important questions to ask if you are applying for a part-time events job.
Hit subscribe below if you never want to miss out on an article from us!
Do share with us in the comments section below if you know of any other important questions we missed out. Feel free to share with us if you have any problems you'd like us to cover in future articles!
---
 This guest post was written by Eldrida Yeong
Bio: "Strangely enough, Eldrida does not live on the typical writer's diet of coffee. If she's not on her laptop churning out an article, she's probably on her phone watching dramas of the Korean variety- or just about any with eye candy."