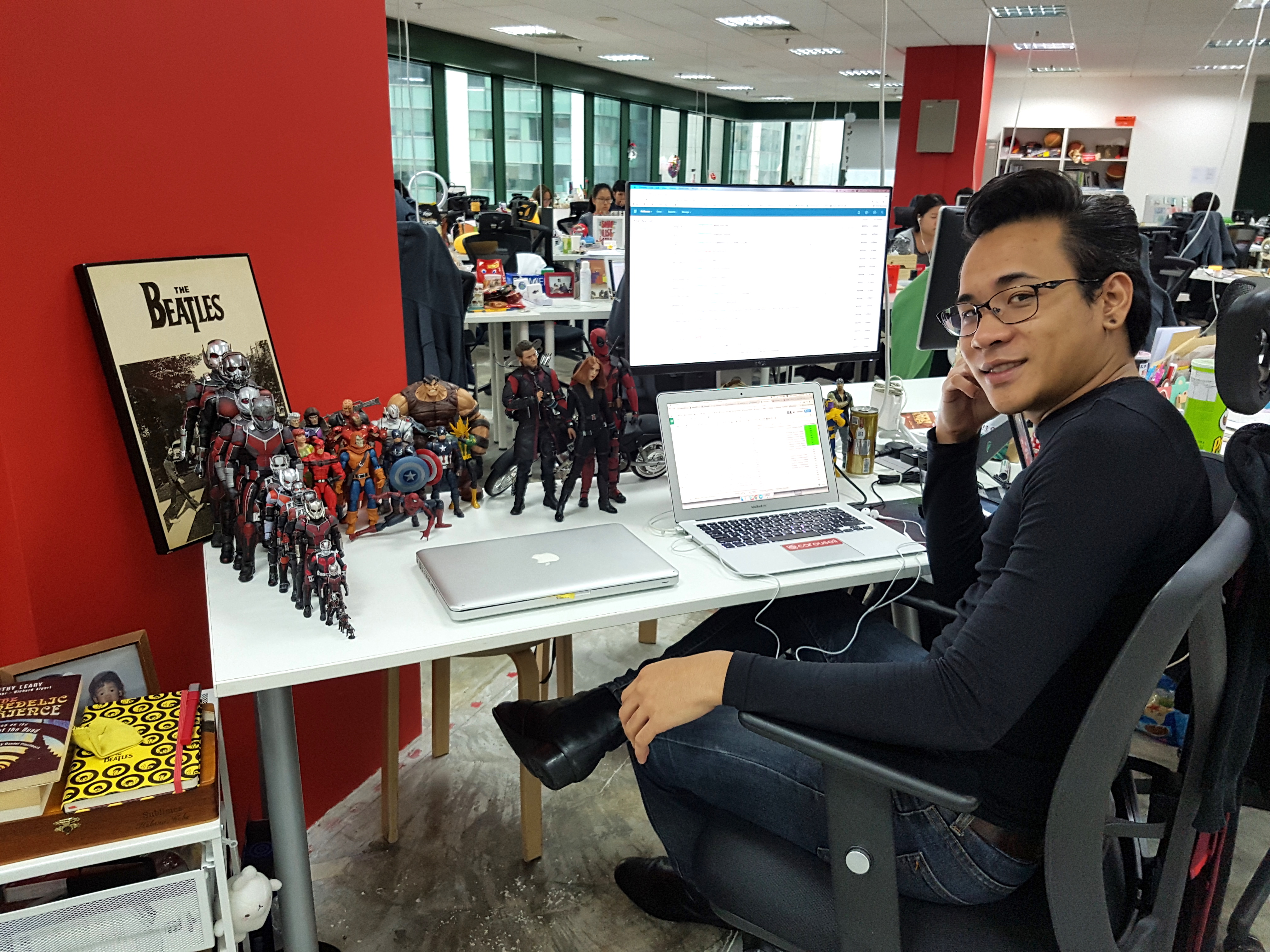 Reading Time:
3
minutes
Ask anyone in our office about Vern from our Customer Experience team (affectionately known as CX) and there's a 100% chance one of these three things will pop up: Marvel, Peach Tea and his perfectly styled hair.
Before spending a good 15 minutes to ensure every strand is where it should belong, Vern would wake up to an almost religious schedule of opening 3 apps every morning – Slack (our internal messaging app), Carousell and Google Calendar. Between these 3 apps, he'll be up to date with all the goings on as well as his priorities for the day.
On his way to work, Vern has a habit of running a list of action items through his mind and planning out his daily schedule. It is important for him to know what he has to complete by the end of the day so that when something unexpected crops up, he would know exactly what to prioritise.
Once in the office, he begins his main responsibility: looking after inquiries from people who have encountered problems using Carousell. Vern acts as a helpful guide, trying to figure out the cause of the problem by walking through the process with the user. Sometimes it could be user error, other times it could be a bug in the app. Either way, Vern's the guy to help you fix it.
One of the things he realised quickly as a Customer Experience Specialist was to always address queries or issues from the perspective of a user instead of a staff: he'd reply to a user like how you'd reply to a friend. It doesn't help the user to understand the situation if technical jargon is used!
Quality of response is the priority for the Customer Experience team. On top of addressing the key issues that users come to him with, Vern finds satisfaction in empowering Carousellers with useful tips for selling and buying with our app.
Carousell is always striving to improve user experience and feedback from the ground is taken extremely seriously. Vern and his team are a crucial bridge between everyday users and the rest of the teams in Carousell. The CX team has the deepest insights into user issues like bugs and pain points, so they relay their learnings to the rest of the company (especially the Product and Engineering teams) so they are aware of these and can prioritise and schedule features to be included in the pipeline.
As Vern puts it, "Everyday, I witness the power of community feedback and how heavily they influence Carousell's progress."
On top of his Customer Experience duties, he's also a moderator on the Marvel Comics Collectors and Marvel Toy Collectors groups – this is not actually part of his official job scope, but he was invited to be an admin of both groups even before he joined the Carousell family. It comes from being an avid Marvel fan and member of the fan community since secondary school. Vern's desk is easily recognised in the office because it's the one with all the Marvel figures on it.
As for the Peach Tea, it's his coffee and it keeps him energised all day to give his best when it comes to improving your Carousell experience.
---
Interested in working for Carousell? Check out openings in the Customer Experience team and other roles at Carousell by visiting our Careers page!