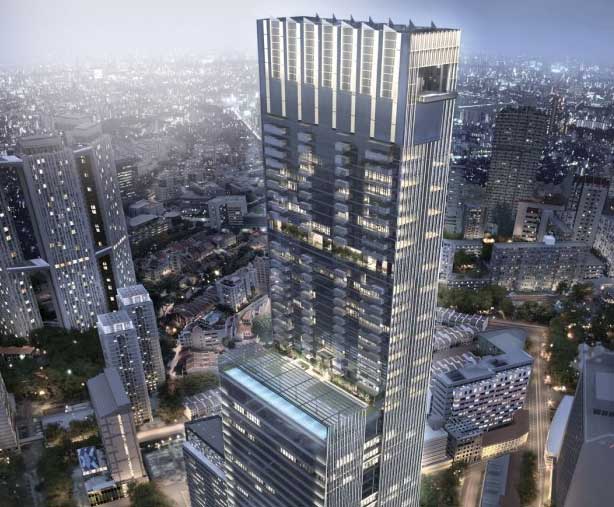 Reading Time:
7
minutes
Wallich Residence. Whenever people ask me what I think about this majestic property, I reply them in a single word; "grandeur".
Did you know that Wallich Residence is the tallest residential building in Singapore?
That's right; not even the nearby neighbours like the fancy Marina Bay Sands or the impressive Pinnacle @ Duxton can top it.
But, that's about all I know about this building.
So, for those of you, like me, who are super interested in learning more about this property and all its glory (or buy a posh unit), I've excellent news.
I got the chance to interview Shawn Sua from Huttons Real Estate Group who's going to give his expert insights into the property.
He's giving you the low-down on what makes Wallich Residence a prime piece of real estate. Ready to whip out your wallet?
Why Wallich Residence is a majestic piece of property
So, this review's going to cover all you need to know about Wallich Residence. With the help of Shawn, here's what we'll include
Just click on the topic you need more information about if you're already familiar with Wallich Residence.
Trust me; once you finish reading, you're going to fall in love with the property (just like how I did).
Let's start with the first section, more on the basic details about the not-so-basic Wallich Residence.
Wallich Residence details
So, remember how I said it's the tallest residential building in Singapore?
The residential units start from the 39th to the 64th floor. You can find Wallich Residence right above Tanjong Pagar MRT and on top of Guoco Tower.
Move over Marina Bay Sands.
You could probably get an equally great view of Singapore, or better (psst, there's an observation deck on the 62nd floor).
Its architects are from A61. They weren't playing around when they built it to exemplify grand living in the heart of the Central Business District (CBD) from the outside.
The ones responsible for beautifying the interior and turning it into a luxurious abode are designers from Wilson Associates. Here's a sneak peek: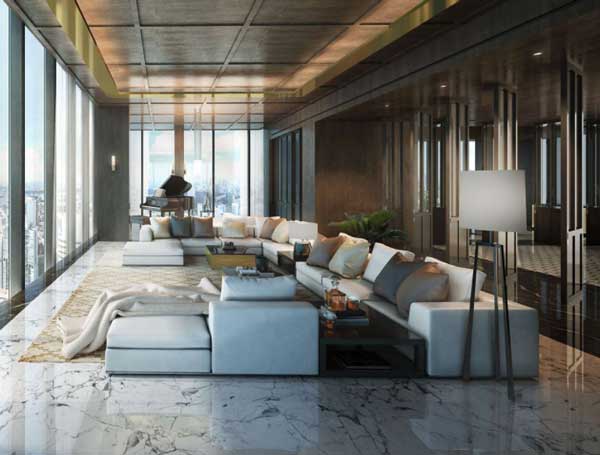 A work of art huh?
The 99-year tenure property is an integrated development, making it a convenient one-stop-shop for most of your daily necessities and a destination for entertainment and relaxation.
Note: The Temporary Occupation Permit (TOP) date is 31 December 2019.
Shawn's one-liner perfectly explains the developer's ambition for this magnificent residence:
"It transforms Tanjong Pagar Centre into a new heartbeat of the CBD with its dynamic mix of commercial, retail and residential elements."
I don't know about you, but it'll be a dream if I could be part of that.
Next, let's dive into where it's located and how it's very convenient.
Wallich Residence location
As they say, location is everything (well, it is at least to me).
Here's the exact address where Wallich Residence is; 3 Wallich St, Singapore.
As mentioned previously, the property sits at the centre of Tanjong Pagar. If you're like me who goes to work around the area, that's a huge bonus.
The MRT is literally below your house, so if public transport is your choice for the commute, it doesn't get any easier. And since it's an integrated development, you can get your daily necessities below too.
If you're a bum like me, say hello to convenience.
Shawn did a neat picture showing how near famous landmarks are, here's what it looks like: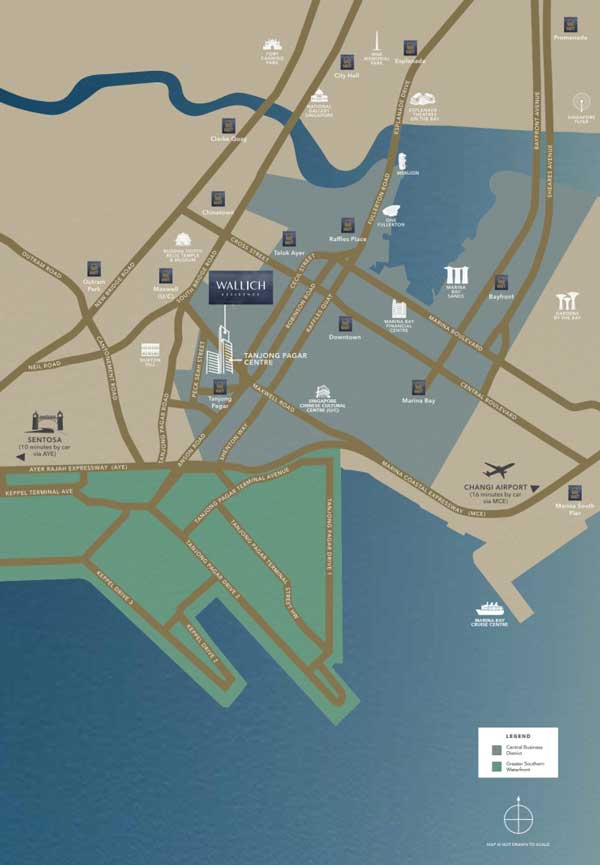 Shawn also shared some predictions himself:
"Wallich residence is like a long-term investment with high potential and vision of Tanjong Pagar district because of the planned Greater Southern Waterfront over the next 15 years."
Doesn't it look great? The bragging rights don't just stop at how high up your potential home might be; your location is gold.
If the location sold you, let's get to the exciting part; the condominium's facilities.
Wallich Residence condo amenities
Ok, so get ready for a jaw-drop.
The list of amenities is so extensive that I've to list them down in bullet form below. 
Level 39 called the Social 180:
   BBQ
   Cabana
   Sky Garden
   Viewing Deck
   Gym
   Casual Dining
   Infinity Pool
   Dipping Pool
   Jacuzzi
   Male and female changing rooms with toilet and steam room
Level 52 called the Cloud 220:
   Library
   Theatrette
   Networking Suite
   Sky Garden
   Gourmet Dining
   Glass cantilevered balconies
L62 called the Apex
   AirDecks (observation deck with an unrivalled view of Singapore)
I'd be content with less than half the number of facilities. Shawn wasn't kidding when he was mentioning how luxurious and ambitious the property is.
Here's a glimpse into what the infinity pool looks like: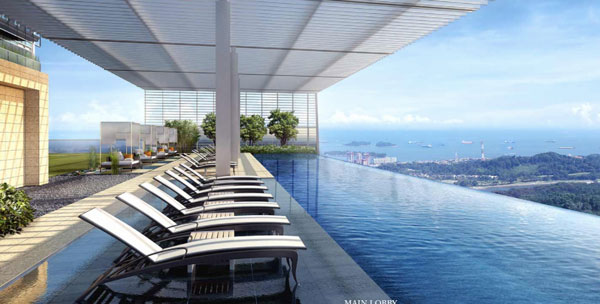 A man can dream, right?
Enough about the amenities, if you want to buy Wallich Residence, let's take a look at its floor plan and its units.
Wallich Residence floor plan
Before I share how much each unit costs, I'll show you the floor plans Shawn shared starting with the most thrilling one, the penthouse.
Wallich Residence Penthouse 4 Bedroom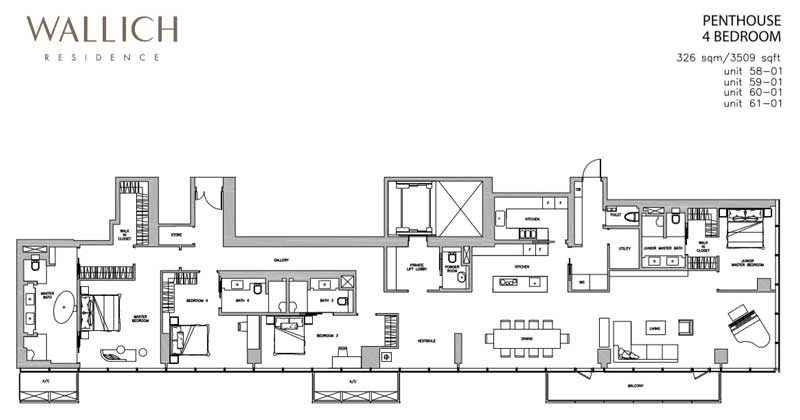 Unreal right? There are four of these bad boys you can snap up.
Wallich Residence 1 Bedroom A1-1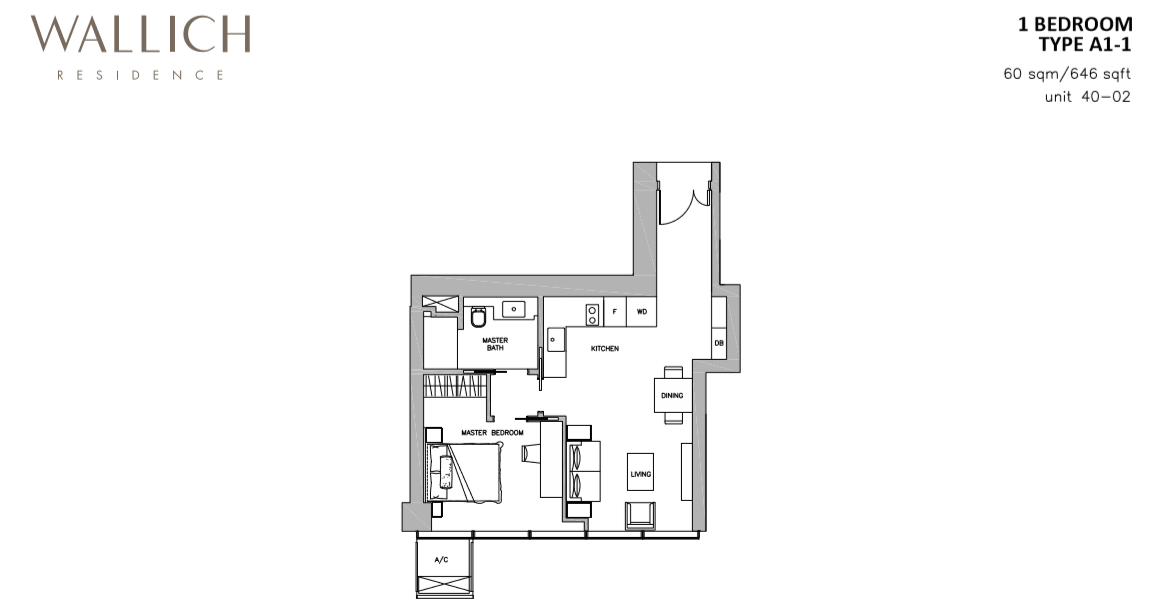 For those looking for a cosy place for a single person, this is a perfect choice with 36 units in total.
Wallich Residence 2 Bedroom A2-2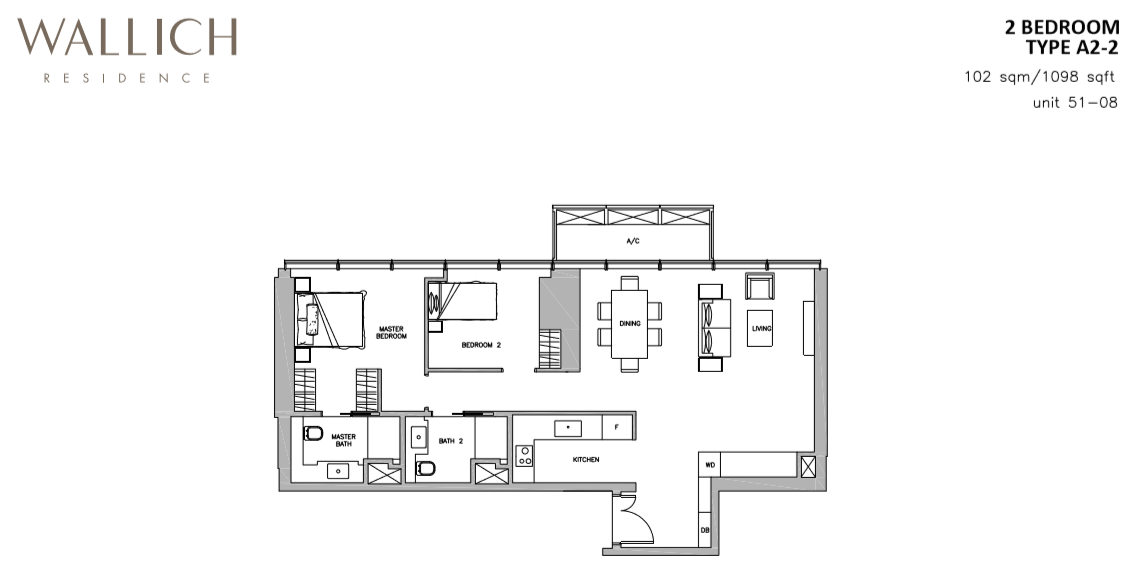 This two-bedroom apartment has only 14 units available.  
Wallich Residence 3 Bedroom A3-3-40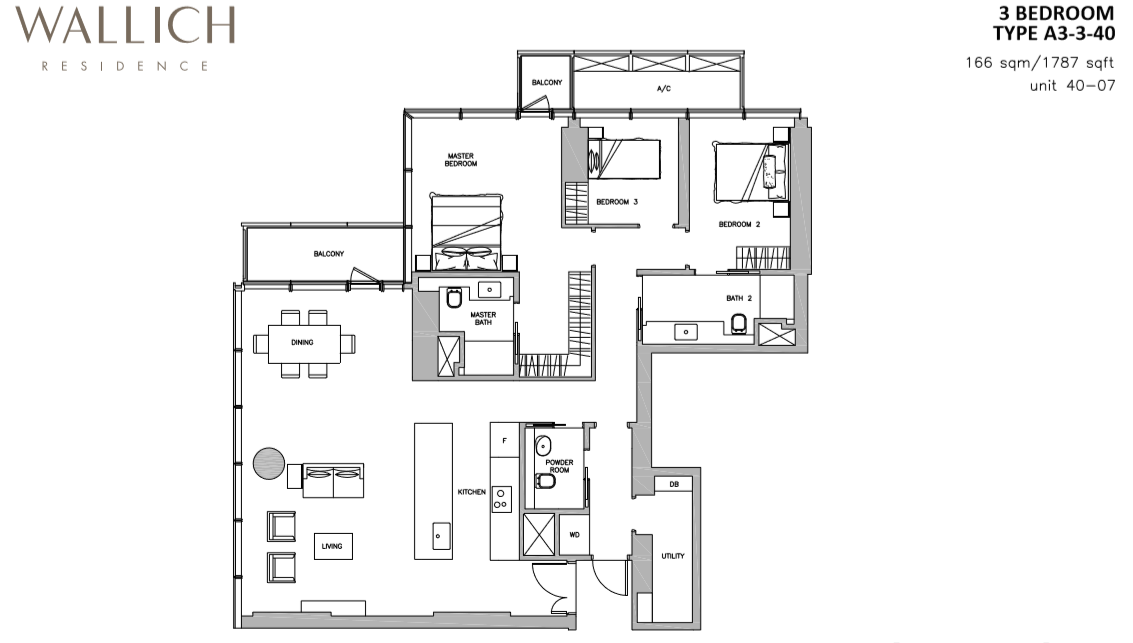 You might strike lucky with this layout with 70 possible units up for grabs.
Wallich Residence 2 Bedroom + Study C2-1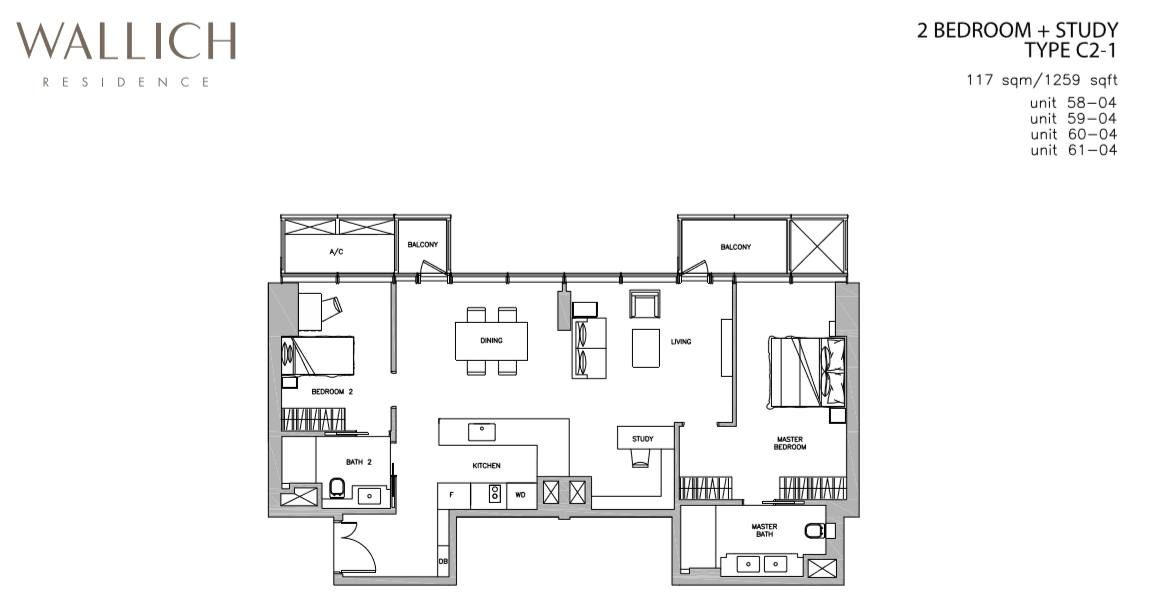 Those who want a clear distinction between the living area and a study for work purposes, this is a suitable unit. However, there are only four available.
Wallich Residence 4 Bedroom C4-1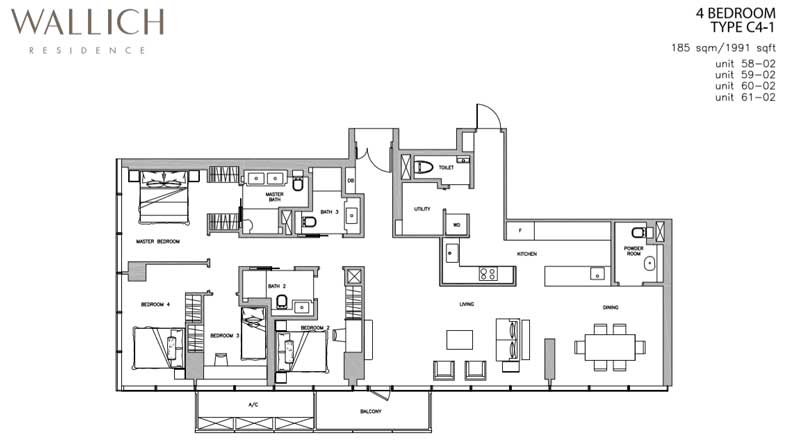 Lastly, 40 units are available for those interested in a relatively massive apartment.
So, here's the part you've been waiting for, and possibly the determining factor for interested buyers, the price.
Wallich Residence price based on its units
After our interview, I asked Shawn if I could afford this prime piece of real estate.
His short answer? No.
While missing out on my dream home is unfortunate for me (*cues sad music*), it might not be the same case for you. Shawn shared the full price list for Wallich Residence below:

So, for those of you wondering if this property is an excellent investment, here's a prediction by Shawn:
"Forecast properties in Central core region will continue to appreciate especially in a prime location like Tanjong Pagar."
I'd tuck my worries aside if I were you.
Choosing Wallich Residence as your home
So, now everything about the property is laid on the table. The choice is yours to make.
While Wallich Residence doesn't suit everyone's lifestyle, Shawn shares that his buyers are those who desire both the convenience of an integrated lifestyle and the luxury of exclusive living.
If you fit the bill, you're ready to pay the bill.
Don't hesitate to talk to Shawn directly if you're interested. Click here to start a chat with him on Carousell.
Share this article with your friends and family who's looking to live like a king or queen in Singapore's CBD.