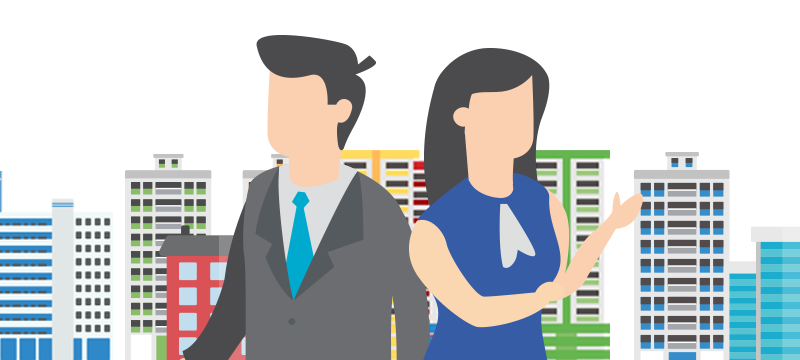 Reading Time:
6
minutes
Property investment goes something like this: Buy a home in Singapore. Perhaps rent it out for some side income. Sell at a profit. Laugh all the way to the bank. It all sounds too good to be true.
Which means it probably isn't true.
Not entirely, at least. While there's a lot of profit to be made, making smart property investments requires a lot of research and tactical market analysis. What's investment potential all about? Isn't it at the mercy of the volatile property market? What's an acceptable PSF price? Resale or new condo launch? These are all factors that need careful consideration – you're about to dive into what's probably the biggest purchase of your life, after all.
The Beginner's Guide to Property Investment
We spoke to one of our Carousell Recommended Property Agents, Matthew Lam, Group Division Director at PropNex – winner of countless accolades and advisor to thousands of successful property investors – who shared some hacks to maximise the value of your next property (or even your current one!)
1. Relevant Entry Price

First things first, a relevant entry price doesn't necessarily equate to a cheap entry price.
It's a trap that many buyers fall into: finding a resale property that's priced below the market rate, and pouncing on the opportunity. More often than not, each property is given its particular price tag for a reason – perhaps, for instance, the property is too old for the next buyer to market it for sale, or the neighborhood is declining.
"Naturally, this is the first factor that comes to the minds of many. How cheap is it? How undervalued is it? Many try to find properties that are $100 to $200psf cheaper than the current market rate, and consider them as good deals or "value-for-money" deals."
"These usually appear in the resale market and many are easily attracted by its undervalued pricing."
"However, they fail to realise that there are a couple of factors that might affect the growth of their investment. For instance, age of the property, or probably the initial entry price of the first-time owners within the development," according the Matthew.
Think about it this way: If you're buying an "undervalued" property, what are the chances that it'll be marketable when you try to mark up its value for sale?
Matthew suggests that a better alternative would be to consider new condo launches. Most developers offer only fixed prices with absolutely no room for negotiation (although if you're strategic about it, you could score deals like early bird discounts), meaning to say everyone is entering the market at the same price range.
True enough, new properties come at higher PSF rates than its resale counterparts. But bear in mind that the latter can often slap you with hidden costs, especially for renovation and repair works. In particular, common issues that escalate along with a property's age, such as damp ceilings and clogged pipes (which you'll probably only realise after moving in – yikes) might cost a bomb to fix.
Plus, there are some pretty good deals for new launches today. A tip: We've seen some aggressive bids for Government Land Sales and en-blocs in the past few years, so you've got plenty of new condo launches to pick from. (Matthew's happy to share more recommendations based on your individual profile – click here to get in touch!)
2. Location

Pick a good location and you'll find yourself enjoying the capital appreciation of your property naturally.
Sounds easy? The challenge lies in identifying the ideal locations – this means not just evaluating the appeal of the area now, but also how it'll transform in the future.
Matthew's hack: Go with the flow of the government. Keep up to date with the government's transformation plans, from transportation infrastructure that are to be developed in the area, to large scale concepts like the Greater Southern Waterfront.
The Urban Redevelopment Authority (URA)'s website has readily accessible information on Singapore's Master Plan, which details long-term strategies that guide the development of land and property in Singapore, and Growth Area reports that zoom in on the strategic advancement of specific regions.
One good example, Matthew points out, is The Sail @ Marina Bay. When it first launched back in the early 2000s, its $800 psf price was considered expensive. But look at how Marina Bay has transformed today; along with it, the average price of a unit at The Sail @ Marina Bay is close to $1800 psf, with bay-facing units crossing the $2000 psf mark. We're talking more than a 100% increment!
Note: The transformation of an area is a process that could easily span more than a decade, which means you'll need to have the holding power (and the patience!) to maximise your property's capital appreciation potential.
3. Demand and Supply

From the very moment you're thinking about buying, you should also be thinking about selling – more specifically, how well the property will be able to sell.
"On a micro scale, how many units does the development have? Is it too large that it'll throw the demand and supply off-balance? On a macro scale, how many projects are there in the area? This gives you an idea of how many other sellers you'll be competing with when you decide to sell your property," Matthew advises.
"And if you find your analysis worrying, chances are, you might have some issues when selling your property in the future."
4. If It's Your First Investment…

Don't rush into it!
Many first-time property investors only think of how they're going to buy – how much to take in loans, how to sustain the investment – and neglect why they want to buy.
Before diving head-first into making such a huge commitment, reaching clarity on why you're doing it will better guide you through your decisions.
Keep asking yourself "Why?". Just about everyone starts off with "I want to achieve financial freedom," but don't stop there. Ask yourself why. Perhaps it's because you want to retire early. Again, ask why. To be able to move to a beach town when your kids are financially independent? Sounds like a plan.
Now that you've got a thoroughly envisioned goal, it's much easier to streamline your search and find a property that can propel you towards your goal. In this instance, you might want to look for a property with a high rental yield so it can provide a steady source of passive income even while you're sipping on mojitos by the beach on your retirement island.
5. Find a Specialised Agent

Any property can be made into a serene place that you'll love coming home to, but not all of them are best suited for profit-making. It takes an agent specialised in asset progression to best identify ideal property investment opportunities.
Interested? Speak to Matthew, our Carousell Recommended Agent to get personalised property investment advice!
About Matthew Lam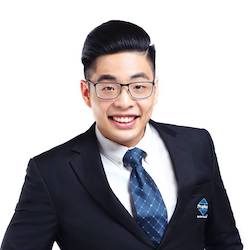 A Group Division Director at PropNex, Matthew specialises in real estate asset progression. An advisor to thousands of successful property investors, perhaps the most compelling testament to his success is himself – through strategically analysing the market and well-calculated investments, he already owns 4 local and overseas properties at the age of 29. Get personalised investment advice from Matthew here.