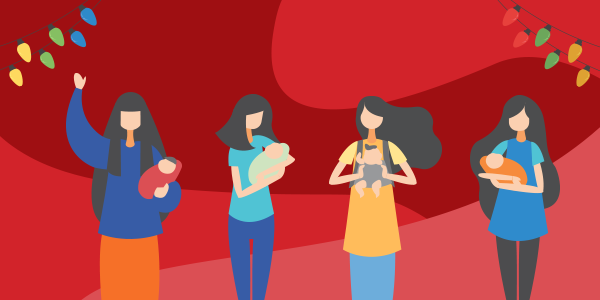 Reading Time:
7
minutes
And your best isn't defined by how much you spend
We've all been there. The pressure to be perfect. The pressure to perform. We face this in school. Amongst friends. At work. And even at the hardest job of them all – as parents. Not only is it overwhelming, especially if you're a first-time parent and have so much you need to read up on, it is also heartbreaking if someone asks why you chose a cheaper brand of milk powder or that ergonomic baby carrier. This shouldn't be the case at all, because we know just how hard parents in Singapore work to give the best to their kids!
The truth? The best things don't always mean brand new or the trendiest or the most expensive things. So if it's secondhand or a more affordable brand, compared to brand new and an expensive brand, what really matters is that it can still deliver everything you need to ensure you and your child(ren) are happy, healthy and well!
That's why at Carousell, we hope to help you access these deals and opportunities, and hopefully, reduce the stress you have when looking for something that meets all your needs.
1. When we say the best things don't always have to be brand new or trendy – we really mean it.
Over at Carousell, there are over 2,000 new listings daily just in our Babies & Kids category alone – from premium branded strollers to the latest toys. With the huge selection of listings, mums can easily find preloved items that are in good condition, making splurging increasingly unnecessary.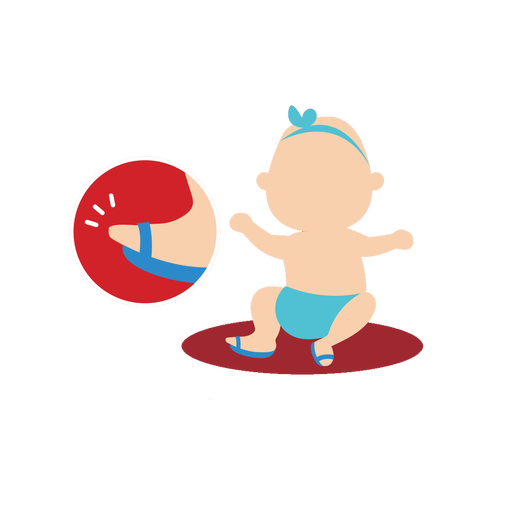 And because these items are sold by everyday people like you and I – you'd be surprised at what unique treasures you can fetch on our platform. How about a Stokke Xplory Stroller, with all added accessories? We found a mint-conditioned one listed at $950 (original price:  $3,000) on our platform – that's only 30% of its retail price!
Lucky for us too, kids can't differentiate brand new from used. They just want to have a good time! Mums can find toys from Skip & Hop, Little Tikes, Fisher Price all at a fraction of its retail price. And if you've any doubts over how they were last used, anti-bacterial wipes are your best friend! A few quick wipes and these toys can be as good as new!
Take it from our Carousell mums @littlesarang and @irischoy who've bought from other mums on our platform for the love of their kids.
"On Carousell, I sometimes find rare toys on Carousell that can help my son who has autism in his development." – Carouseller, @littlesarang

"My best buy on Carousell would be a kinetic sand set for my first child. I got it at a great discount and my girl really enjoys playing with it!" – Carouseller, @irischoy
2. Secondhand or not, what really matters is that the item is valuable to the beholder.
Remember the Stokke Xplory Stroller selling for $950? The seller is currently expecting another baby and is switching to a twin stroller instead! Thank goodness she didn't dump her stroller in the bin, because now users like you and I will be able to enjoy such a good deal.
Instead of throwing away your used cots, toys, maternity wear, baby clothes or milk bottles and creating waste, why not sell them to pocket some cash or bless it away to another mum in need? Other mums with younger children might benefit from them!
So before you throw them away, give it a second thought – it only takes less than a minute to list it on Carousell but it could give more joy to another in need.
"It started off when I was decluttering my place and I find it wasteful to just throw it away so I started selling on Carousell. I love the concept of reducing wastage by either selling to someone who may need it." – Carouseller @irischoy
3. Just like perfection, solutions don't come easy in life. Share your experiences with other mums out there if you've found it helpful!
As if being a parent is not hard enough, we don't want parents to feel like they're struggling alone!
Carousell isn't just a place to buy and sell – we're a platform that allows users to form human-to-human connections beyond just transacting. In fact, we provide a space for you to find like-minded mums whom you can share valuable tips and experiences with.
There are at least 10 or more parent support groups for young children and new parents on our platform. Why not have a look and start discussions or trade items with other parents!
Hoping to bond with other mums? Or wanting to build friendships and start new businesses together? The possibilities are endless with Carousell – just take it from Carouseller @littlepeepostore!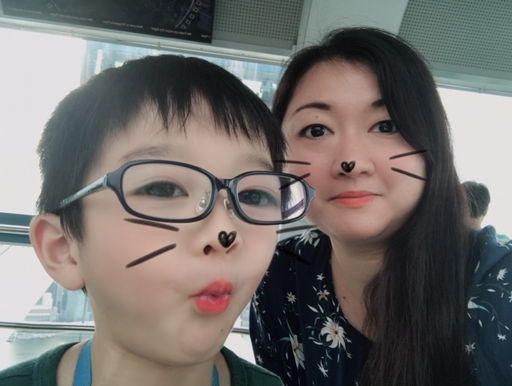 "I left the corporate world to become a stay at home mum 3 years ago to spend more time with my child. Through sharing tips with other stay at home mums on Carousell, I learnt about using essential oils to keep my family healthy the natural way and felt it was meaningful to share about the goodness of essential oils to other mums too. That was how I started mini workshops at home and those who came had fun learning how easy it was to use essential oils in their daily lives at home.

Recently in 2018, together with other mums on Carousell, we started a social enterprise that reaches out to young families to rediscover and learn how to better communicate with their children through various parent-child workshops, health talks and activities." – Dorothy, @littlepeepstore
4. Being a mum doesn't mean you have to put your dreams on hold. 
We understand the frustration you get when you can't find the best solution to the problems you face as a mum. Sometimes, the best solution can't be easily found or bought in the market out there. Instead, we have to create it from scratch.
If you're able to share this solution with other mums, we are 100% supportive of your ideas!
Take the example of Carouseller @fleursolarium, who found it hard to source for winter wear for her then 17-month old child when she wished to travel to Hokkaido.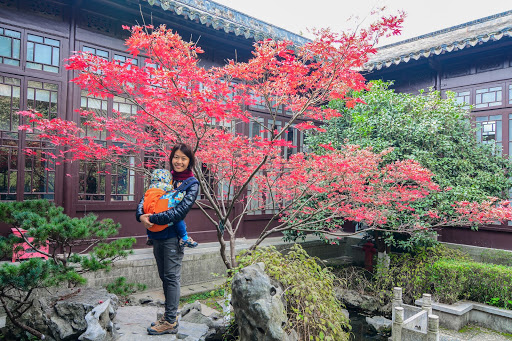 "I went into a winter wear retail shop and was advised by a salesperson that they do not have any suitable outfits for young children and suggested that I could wrap a thick blanket around my child instead.

I realised there was a gap in the market as winter wear carried at retail stores were expensive and mostly did not have a range for babies and toddlers.

Carousell is an incredible platform for new entrepreneurs with a wide outreach and an easy to use interface. I could focus on my family and devote the rest of my available time on my business. My business started growing and I had many customers who placed their faith in us sourcing for their children's winter wear requirements.

Carousell has allowed me to gain confidence and experience in my business through the platform and for enabling many mumtrepreneurs in achieving their objectives as we build our families alongside with our business." – Carouseller, @fleursolarium
So don't worry, what's best for your child is not defined by how much you spend. Cheap or expensive, it all doesn't matter. What matters is the benefit it can provide for both you and your child(ren), and how much happiness it delivers!
Here's your chance to give back – give mums out there better deals when you start listing in our Babies & Kids category between 6 – 24 March 2019 and stand a chance to win $150 worth of NTUC FairPrice vouchers! Hurry, last 2 days to do so! Tap for more details here.
Selling on Carousell is free of charge and payments can now be made safely and securely in app through CarouPay. Click here to find out more on how to be an expert seller like our mumpreneurs!