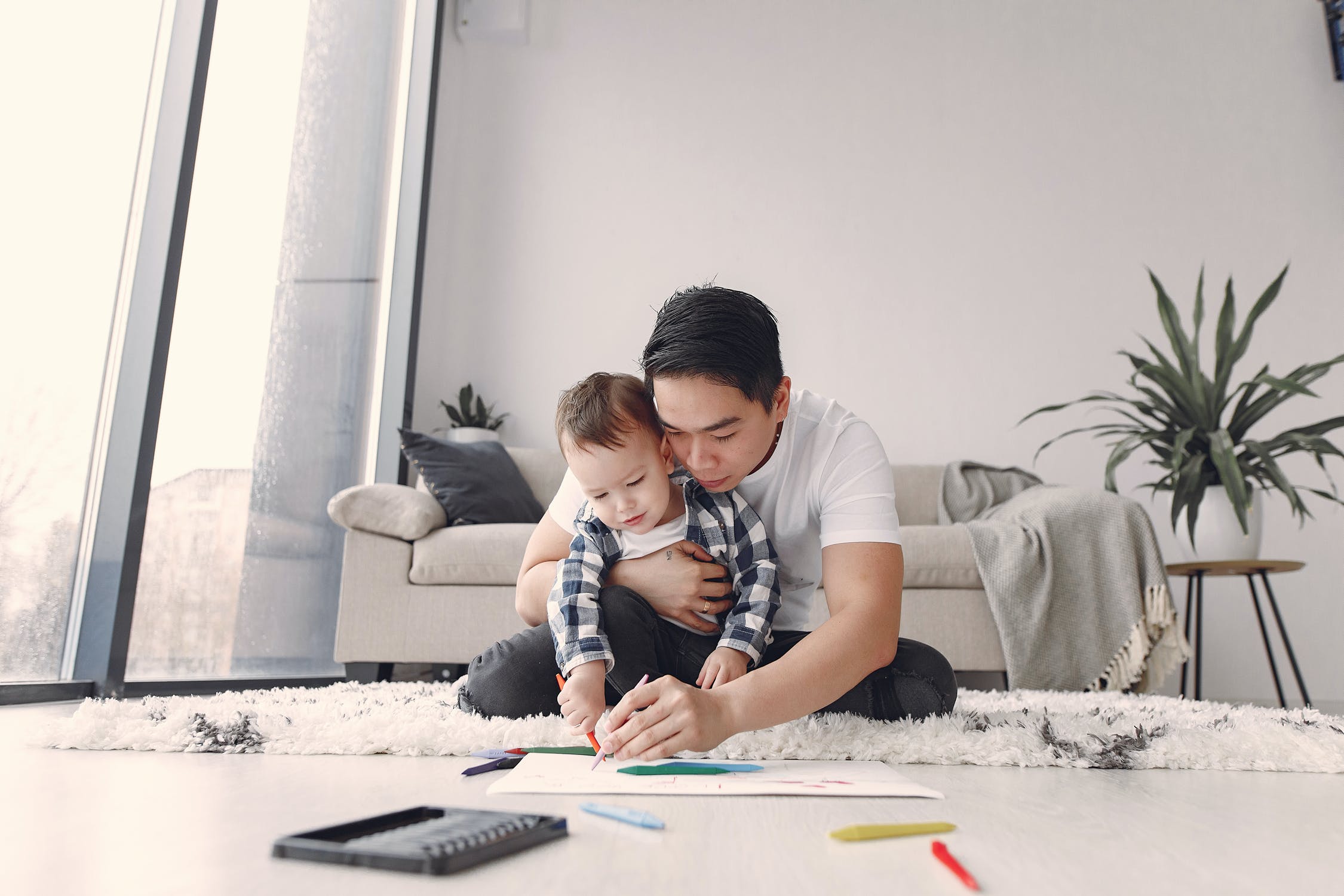 Reading Time:
5
minutes
To limit community spread of the pandemic, working from home (WFH) in Singapore is quickly becoming a norm. And staying home is not just limited to the adults – even children are supposed to take part in home-based learning (HBL) / e-learning. If you have not been homeschooling your kids, having them "on the loose" can be quite daunting. 
Keeping your children focused on their HBL / e-learning and having enough kids' activities throughout the day may seem like a pipe dream, but it really isn't! Read our suggestions on how you can make the most out of your HBL/WFH situation.
How do I keep my kids occupied when I'm at work?
Cheap and easy kids activities to try at home
What can I do if I feel stressed out by HBL?

How do I keep my kids occupied when I'm at work?  
Set up dedicated work and play areas
Remember the viral video where a professor's interview with BBC was interrupted when his daughter marched into frame? While not all of us will get an opportunity to be interviewed by the BBC, parents we've talked to encourage the marking of clear, physical boundaries to teach your children the importance of respecting your time and space. 
Small 'open' or 'closed signs, a red tape or ribbon, or even a makeshift cardboard barrier can do wonders in helping your children understand when they can approach you and where their play is restricted to. 
Schedules chores in
Doing household chores can make your child less demanding and more aware of other people's needs, making it a 'must' to include in your kids' schedule. 
If you have young children at home, they could help with sorting recyclables and folding clothes. Older children can be assigned to make checklists on what chores need to be done, which develops their sense of responsibility towards their home. With everyone (including your spouse!)  staying indoors for an extended amount of time, everyone needs to play a part in keeping the house spick and span. 
Cheap and easy kids' activities to try at home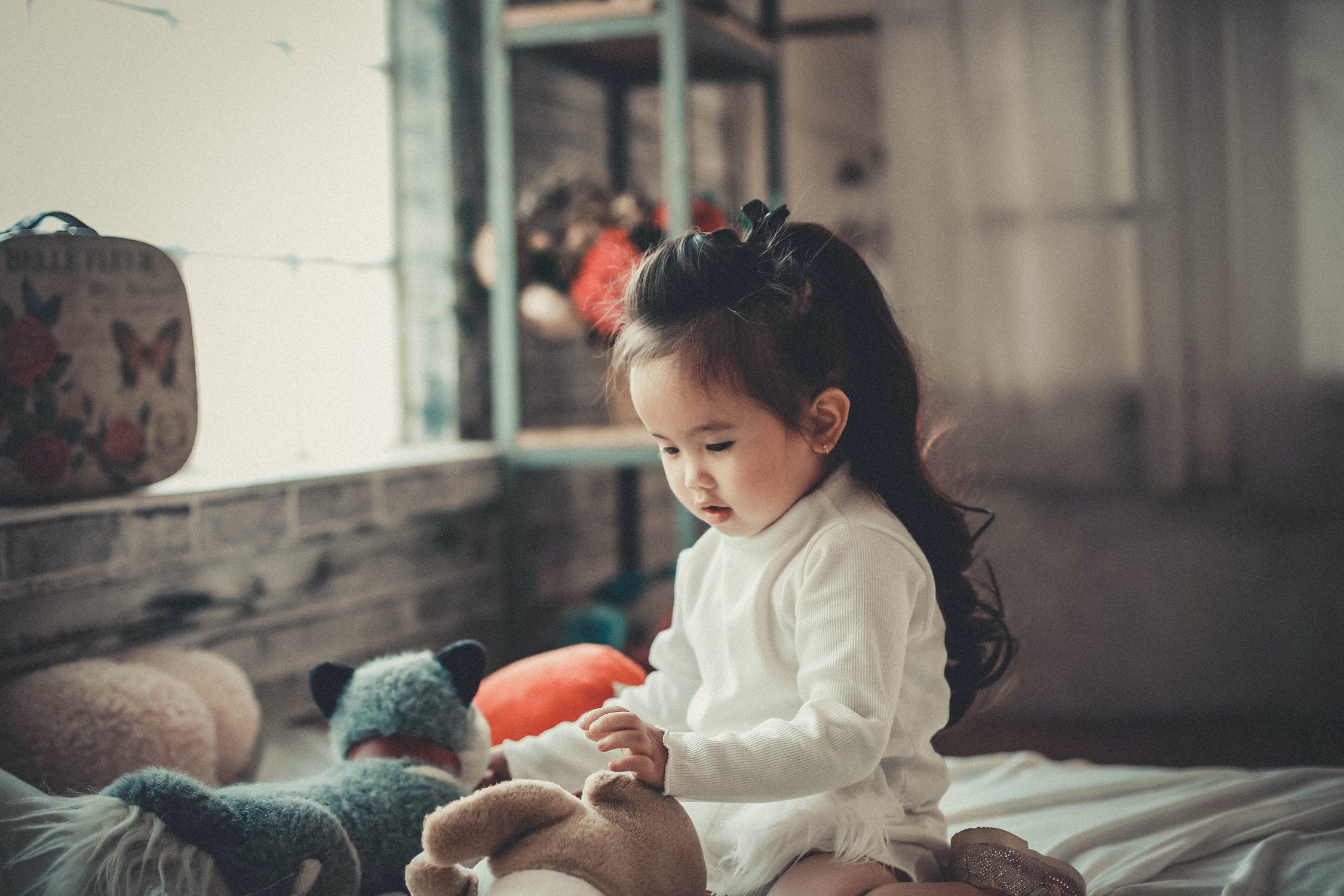 Embark on art and craft projects
Think you don't have enough material at home? Look again. Toilet rolls can be repurposed to become Frozen characters, egg cartons can be made into flowers and so on! ZeroWaste SG has ideas on how to turn waste into useful items here as well. 
The Early Childhood Development Agency in Singapore has put together a lot of home-based learning activities, and even categorised them by age groups for your reference. A quick search on Carousell for art and craft supplies for kids' activities displayed not only materials you could buy, but also ideas you can incorporate for your own HBL. 
Buy second-hand books and toys on Carousell
The joy that comes with reading a book does not diminish just because the book is second-hand. If you're trying to inculcate the joy of reading in your child, or if your child has already developed a liking for a certain genre, try searching for more of the same on Carousell! There are so many parents whose children have outgrown these books and are eager to sell theirs for cheap, in order to make room for new ones. 
Toys are aplenty on Carousell. As long as you wash and sanitise them before using, it's good to go! One of our friends even taught his child how to sell his own toys on Carousell to teach his child entrepreneurship. Earn back some money + teach life skills = Win-win situation. 
Use free printables
If you have a printer (or if you don't, you can buy it for cheap here), make use of free printables online. There are high-resolution printables by Urbanlil that teaches phonics to preschoolers of age 5-6, and another that lets your child of age 3 and above to colour freely.
Explore museums and art galleries for free
You can also give your child your old tablets / phones and let them explore museums and art galleries globally, all within the confines of their play area. They can investigate why T-Rex arms are so short, hop on a time machine, and even explore Anne Frank's house. All for free! 
What can I do if I feel stressed out by HBL? 
Explore something or someplace new
Life is not just about work. Instead of staying up 24/7 managing work and HBL, how about taking a stroll outside (while observing safe distancing rules)? You could also experiment with a new recipe, or play a new game with your spouse or perhaps do a cross-stitch or two? Carousell allows you to find material for much less, so you don't have to spend so much to try something new! 
Let it all out by talking to someone
You can talk to your spouse or family member, but if you prefer talking to someone else outside of your immediate environment about your anxieties, the National CARE Hotline is open 24/7. Simply call 1800-202-6868. 
Practise gratitude
Taking time to appreciate the good in life actually helps with your mental health. People in your support system – preschool teachers who taught your children in the day-time, colleagues who kept you sane in the workplace, in-laws or neighbours who minded your children when you'd like a day off – are probably feeling as cooped up as you are during this pandemic. 
No better time than now to send them a note, or give them a quick call when you have some time on your hands. If your child is missing his friends and teachers, you can involve them in making a card to express their gratitude too! 
These are strange times we're living in. 
Remember, post-COVID19, your children may forget the pandemic that got them wearing masks everywhere they go or the comprehension question that you've taught them, but they'll never forget how you made them feel when you were home with them.