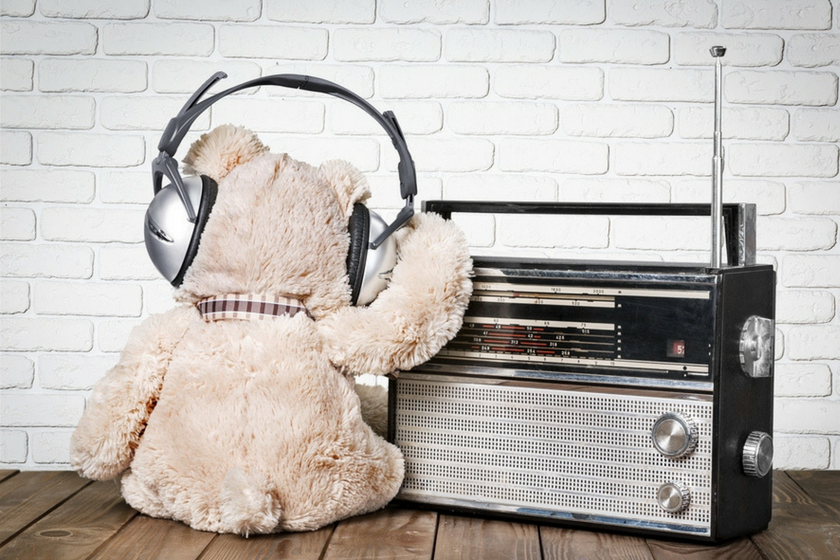 Reading Time:
5
minutes
Do you have old stereo equipment lying around your house collecting dust? It wouldn't be a huge surprise. After all, electronic equipment goes out of style very quickly. What's cool one year will be considered old and out of date the next.
But sometimes, something you may consider old and useless could be exactly what someone else is looking for.
So if you have a bunch of old stereo equipment filling up your storage room, let's talk about how you can sell it so it doesn't go to waste, and typically at a great price!
With the right platform, you can find people who will gladly take these things off your hands; the internet is filled with audiophiles, collectors, and buyers looking for used stereo equipment. Even the stuff that doesn't look valuable to you may fetch a decent price online.
However, there is a secret to getting the right people to notice your items. Well… it's not really a secret, because we're about to tell you!
Find the Right Platform
So where will you sell your stereo equipment? That's the first question you need to answer.
Selling your old stereo equipment directly to another consumer online is a great way to get the most value out of your sale. (Rather than going to a thrift shop or secondhand store in person)
There is no shortage of online platforms available for selling used or secondhand goods, but you'll want to find one with a strong reputation. You want a platform that people immediately trust, because they have built a reputation. A place that work hard to attract potential buyers to your product page, because they have a focus on customers and marketing.
Have a look around for reviews of online selling platforms. See how much traffic they attract. See how much engagement they get on their store.
The more people that see and engage with your product, the better chance you have of fetching a nice price for it. And the best way to predict these things is by looking at how other products have performed in the past, or talking to other sellers on social media.
Pro-tip: I'm probably a bit biased, but Carousell is one such well-recognized platform that you can consider using to sell your old stereo equipment. (No promises, but we'll do everything we can to get the right eyeballs on your stuff!)
Get Your Pitch Right
Once you've picked a platform for selling your stereo equipment it's time to develop a great pitch.
Online shoppers have very short attention spans. Some just scan the first few sentences of a product description and move on. Maybe the price puts them off, or the headline doesn't grab their attention.
Whatever the case, you must work on capturing and retaining their attention in those first few seconds.
So, how can you ensure that your product pitch is spot on?
Make sure you research the price of the items you intend to sell. As with any other markets, overpricing your merchandise will chase away potential customers. On the flip side, if you don't properly research you may end up underpricing your stereo equipment too, which will cost you money.
Look at similar items on your platform of choice to get an idea of where to start, and factor in the condition of your equipment. Don't forget that some stereo equipment falls into the vintage category, meaning it can cost a pretty penny.
Like this Vintage Sharp Receiver Stereo that is going for $400:
Compare the value of the item when it's brand new and when it's used. You can visit online auction sites and see how much people are willing to pay for similar stuff. Also, consider if the item is easy to find or a rare piece. If it's widely available, then you may have to lower your price.
Come up with a compelling headline
Your aim is to have potential buyers click on your listing to see what is on offer. A bad headline can ruin the whole pitch even if you have a great price, amazing photos and a tantalising description.
Be creative with the headline and keep it short, but make sure buyers still have a clue of what to expect when they click. Put down the name of the product, including details such as size, color and model.
Photos are crucial when selling stuff online
Buyers don't have the real items to look at, so they rely on the images available. Your photographs have to be high quality to give the customer a clear look at what he or she is getting. Present the stereo equipment from different angles, or if you can display it on a stand, that's even better.
Show buyers how the equipment will look in their homes and if the item has defects, show them in the images – so there are no surprises.
Finally, descriptions are a great way to supplement photographs, so include a short one. Don't make the mistake of over-exaggerating your listing in the description. Be truthful about the condition of the items you are selling, and in case the buyer has to buy additional parts, state it.
Offer Complementary Products
Sometimes, buyers need incentives to consider your old stereo equipment.
Some accessories can boost the overall value of the stereo equipment, thereby allowing you to charge a bit more. You can throw in a headsets that pairs well with your amplifier for instance.
However, bundling products can be tricky, particularly with used items. Don't just have complementary products for the sake of it; they must be useful in some way.
As an alternative, some sellers offer free shipping on their items, which incentivizes long distance buyers.
Promote Your Product
Simply submitting your product for sale is not enough.
You can direct more traffic to your listing by promoting it on social media. Facebook, Pinterest, and Instagram are just some of the options to consider, given their popularity and visual nature.
You could post images of the items with a link to the store, tag some of your friends, and get creative by using hashtags. Give your product every opportunity to get in front of the best buyer.
Carousell makes sharing easier with click-able links on every product page:
Wrapping up
Selling used stereo equipment online is an excellent way to bring in some extra cash.
However, be reasonable with your expectations when putting up your items up for sale. A lot of variables can determine how much a customer pays.
Take the time to pick the right platform, create a great product description, and share it around to your friends!