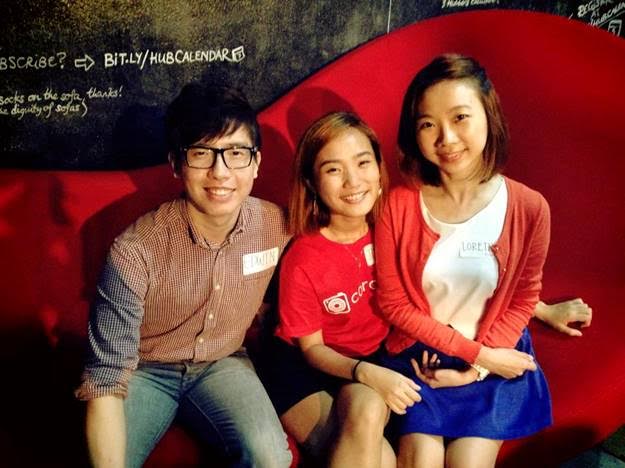 Reading Time:
4
minutes
Before I downloaded Carousell, I was just a music teacher harbouring a dream where I can one day sell music books and spread music to the world.
When I took the plunge and started selling music books under the name MusicNuts!, my husband and I didn't know anything about marketing and we really didn't do much of it. My early efforts weren't great: I drew the logo myself (and it wasn't a pretty sight), and I was only able to sell to my friends.
Carousell really helped the Nuttie Team learn a lot more about selling things. Dealing with different types of Carousellers widened my horizons and we learned all about the different kinds of people you can encounter. Some are as young as 10 years old, and others are grandpas. Some are a little bit unreasonable and self-centred, but most of them are kind and friendly.
I remember meeting Jing Zhi, Marcus and Siu Rui at a Carousell community event, back in February 2015. At that point, I was already a big fan of Carousell and was quite impressed by their customer service… especially the way they reply to emails so quickly.
These guys were no different in person – they remembered me from the time they featured me in a seller spotlight the year before and we had a great face-to-face chat. Since then, you can say that MusicNuts! and Carousell have been inseparable hahaha!
I've made so many friends through Carousell, especially through their community meet ups. There's the helpful Jing Zhi and friendly JJ from the Carousell team, and there's Leon, a fellow Carouseller.
At first, I thought Leon was just someone who wanted to sell me stuff. But he turned out to be such a helpful guy who was so willing to share everything he knew about the music industry. We became close friends, he attended my wedding, and when he was back in town from studying overseas, he made sure to visit me at our new shop and was again kind enough to give lots of marketing suggestions.
That's right, we opened a shop! After 3 years of selling music books on Carousell, we accumulated enough courage to start a physical shop, and we even expanded my dream to include music education! We changed the name from MusicNuts! Bookstore to MusicNuts! Academy & Bookstore!
It's certainly outside of our comfort zone, but the Nuttie Team feels ready for the challenge now!
Honestly, without Carousell my MusicNuts! Bookstore might not have been able to make it through the last 3 years.  I've kept all the inspirational swag that Carousell's given me at their events, like the t-shirt, tote bag, thank you card, and the "Find me on Carousell" card that still sits at our counter.
The Carousell team inspired me to gather a young team to work together. Passionate, adaptable, energetic and full of ideas! I guess the average age of the Carousell team and our Nuttie team would be about the same – though we're a much smaller team of course.
Now I don't consider myself just a big user of Carousell, but a firm supporter too. I'm so grateful for all the appreciation and support they've shown us in the past.
Education is not about teaching what the parents/students pay you to teach. Education is about impressing what you wish to see in the younger generation, like their values, attitude, character, and how they play their role as part of the society.
Thank you very much Carousell! May we grow and shine together!
With dreams and with love
Loreta
The Nuttie Team
MusicNuts! Academy & Bookstore