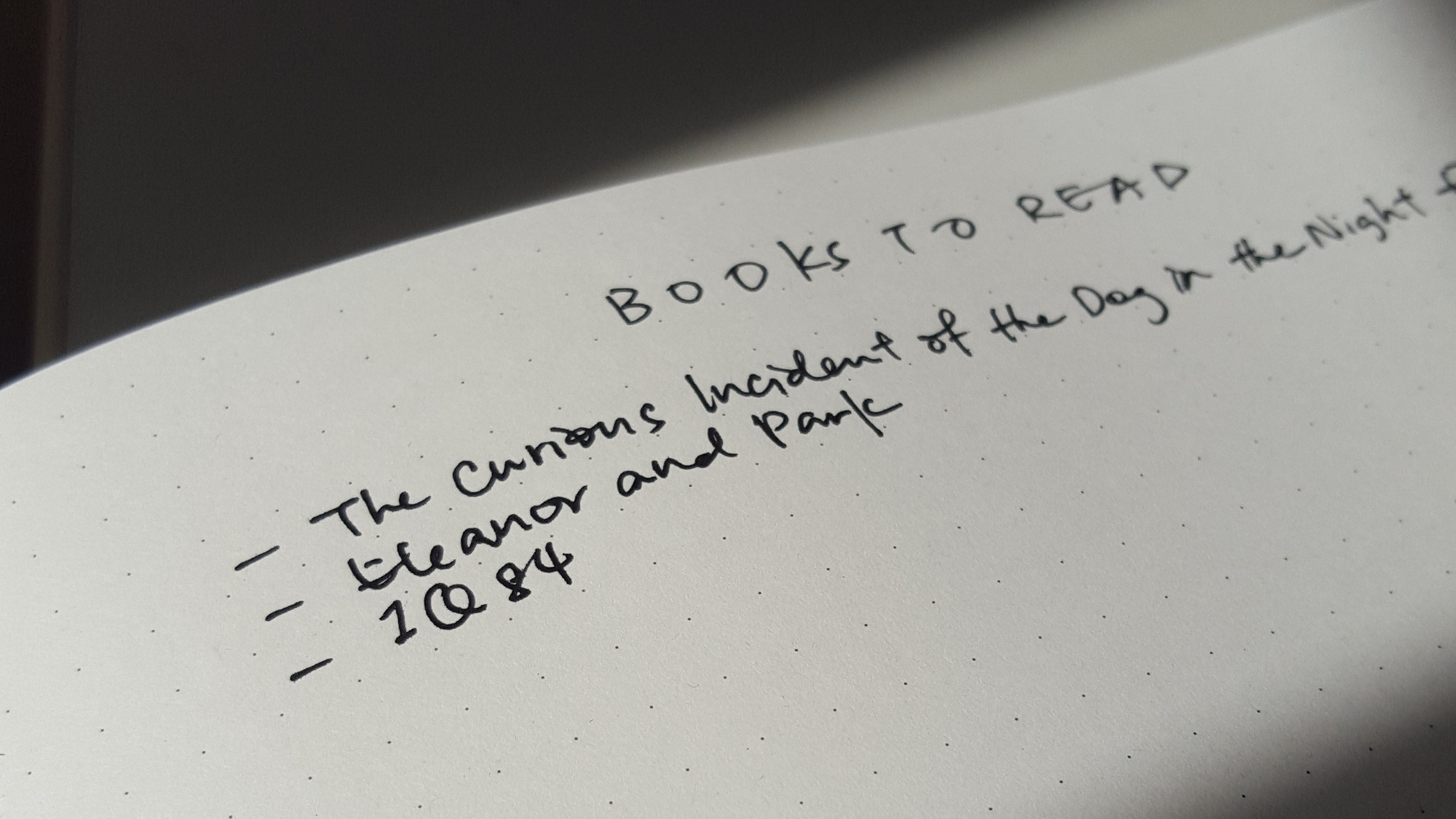 Reading Time:
6
minutes
Do you often get this nagging feeling that you forgot something? Abigail. Was it Abigail's birthday today?
We all have a hundred and one things going through our minds at any given point in time, and Bullet Journaling might just be your solution to all that mental clutter. According to science, writing things down helps you remember things better and gives you a better understanding of concepts – much better than if you type it into your laptop.
Before I get into the guide on how you can build your own Bullet Journal, here's my take on how you should approach it:
Keep it simple – optimise it for functionality instead of being Instagram-worthy

Don't let perfect be the enemy of good



Let's get started! You'll only need 2 things: a pen/pencil and paper.
Pen/Pencil
I am personally inclined towards using pens for my Bullet Journal because it will not fade and my handwriting just appears neater (trust me, it's true). Even though my Pilot G-1 Grip pen bleeds through the pages a little, it doesn't really bother me.
If you'd prefer fancier pens or even pencils with motivational quotes attached to them, here are some options:
Paper
BuJo enthusiasts (yes, there's an entire community out there and maybe we can have a BuJo Carousell Group if I manage to convince enough of you to adopt this beautiful system) seem to swear upon Leuchtturm1917 as the holy grail of notebooks for Bullet Journaling, but I'm just gonna be sticking to my customised notebook that I saw lying on my table!
Consider these when choosing a suitable notebook for yourself:
Size matters

– Get something too big and you most certainly will not be bringing it around; too small and it might become impractical. 

Canvas

– Amongst regular lines, square grid, dotted grid and a blank canvas, I chose dotted grid because of its flexibility for different layouts.
Staples of the Analogue System
There are a few backbone pages in the system, mainly the Index Page, Future Log, Monthly Log and Daily Log. Again, it's all up to your personal preferences and there are no hard and fast rules – simply take out Future Log if you realise you don't have a need for it. You can also take this chance to understand how your brain sees time in order to better manage your mental capacity.
| | |
| --- | --- |
| Index Page | A list of contents you update on the go |
| Future Log | Yearly calendar for long term planning |
| Monthly Log | A usual to-do list every month |
| Daily Log | Everyday memories~ |
| Collection | Pages that contain information from a particular topic |
Index Page
This is a magical page. It's the closest thing to the Hogwarts Sorting Hat you'd ever find in muggle land. Index Page allows you to sort out/keep track of the seemingly random clutter of ideas in the subsequent pages.
One of the best elements of Bullet Journal for me is the endless room for spontaneity. Nothing has to be written consecutively; whenever a new idea comes to your mind, simply flip to the next available blank page and start there! This way, you won't be stressing yourself out trying to gauge the number of pages needed for a particular section, only to be wasting the unfilled ones.
As the days go by, your index page will be filled up with a list of page descriptions and where to find them, denoted by the corresponding page numbers.
Future Log
To me, this is just a fancy word for a yearly calendar.
There are various ways you can adopt to present your Future Log and I chose to recreate a mini calendar inspired by @blackinkjournal.
Monthly Log
Well, I've got to admit I did feel a little hesitant initially about jumping on the Bullet
Journal bandwagon because it was already mid-February. I'm so glad I did not fall prey to perfectionism!
It does not matter if you're reading this in May or October, a piece of advice: Start right now!
To set up your monthly log, jot down the days in the month down a column. I picked up a tip along the way and realised how helpful it is to have the corresponding day of the week in another column just by the side.
Daily Log
If your Bullet Journal is a burger, this section definitely forms the most succulent meat patty. A few things to get it right at the very beginning to make it all the more effective:

Signifiers


Keep your bullet variations as minimal as you can. These are mine for your reference:
 Tasks

 Events
>   Migrated
<   Scheduled
*   Important
2. Not just the Boring Stuff
Aside from a list of things you need to get done or events to attend, you should also note down meaningful experiences throughout your day. I personally enjoy noting down the thoughts that go through my mind during my morning commute or any accomplishments.
Voila! Now that it's all said and done, it's time to add the sauce, the spice and everything nice to your burger BuJo! I've seen people use their Bullet Journals to track habits, online orders, mental health and the list goes on. Here's my personal favourite!
Collections
Sky's the only limit when it comes to the types of collections you can have. Don't be too quick to plan out the collections you want, let the ideas come naturally! It was only when I realised I was flipping through my daily log too many times trying to find the title of a particular book I want to read, that I decided to create a 'Books to Read' collection.

That's all folks! Just one more thing that I'd highly recommend as you start on your Bullet Journal journey – simply cancel and move on if you made a mistake, remember it's not about perfection! Hopefully you'll be able to find your own version of a Bullet Journal that suits you best very soon, it'll really change your life. You'll never miss out another birthday wish!