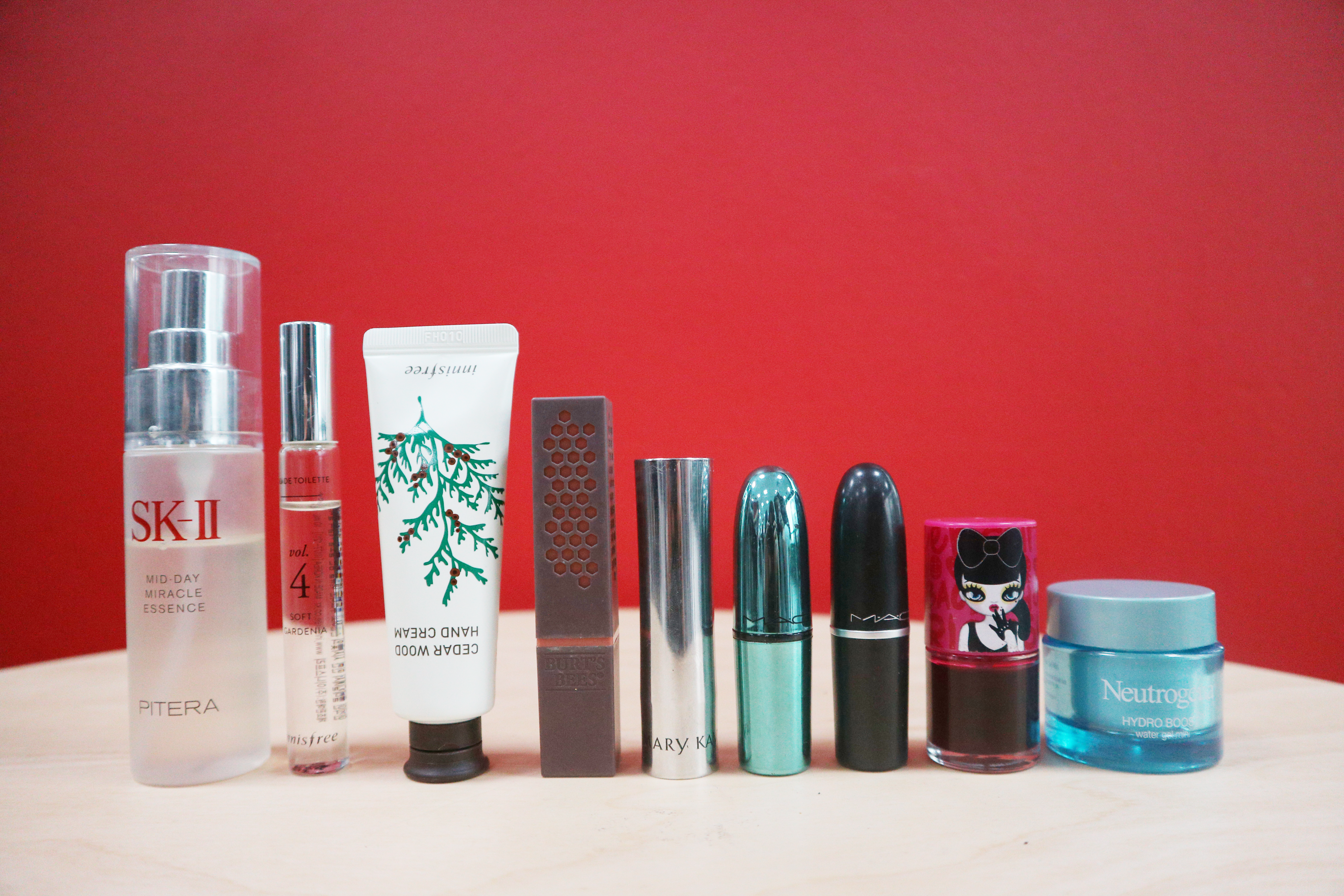 Reading Time:
6
minutes
One can find really good cosmetics and skincare bargains on Carousell, if only you'd just look. If your coveted beauty product is sold out in shops or too expensive, Carousell can save your day as it did mine! All thanks to the impulsive buying and bulk purchasing of beauty products by kindred beauty addicts, I've personally scored a number of quality beauty products from Carousell at up to 40% off retail price (RTP) 😀
Unconvinced? Get ready to turn into a Carousell Beauty convert. Here's a snapshot of some great deals that I've found at the time of this blog post (psst… good deals get snapped up quickly)
NARS Radiant Creamy Concealer – Rtp $45, brand new on Carousell for $38
Urban Decay Ultimate Basics Eye Shadow Palette – Rtp $83 and sold out in stores, brand new on Carousell for $70
Benefit Porefessional Primer 22ml – Rtp $54, brand new on Carousell for $36
Bobbi Brown Long Wear Foundation Spf 15 – Rtp $89, brand new on Carousell for $50
Bobbi Brown Skin Foundation Spf 15 – Rtp $79.90, used once on Carousell for $24
La Roche-Posay Ultra Light Sunscreen Spf 50 – Rtp $48.90, brand new on Carousell for $30
MAC Miley Cyrus 2 Lipstick – Rtp $33 and sold out, swatched once on Carousell for $25
Urban Decay VICE Lipstick Palette – Rtp $68, brand new on Carousell for $58
SKII Treatment Essence 215ml – Rtp$200, brand new on Carousell for $50.
Innisfree Green Tea Serum 80ml – Rtp $39, brand new on Carousell for $21.90
And the list just goes on … Told ya! It's a makeup/skincare galore :
Can't wait to snag your own beauty steals off Carousell?  Here are some useful pointers you'll want to remember on your Carousell beauty prowl:
1. Nothing lasts forever. 
Loved ones, fun times, memories… All good things will die – including your favourite beauty products (so dark). In purchasing a beauty item, don't forget to check for expiry! Just because an item is BNIB (brand new in box) or is less than 10% used, doesn't mean its contents are fresh and good for use.
So how long do beauty items last for?
In general, for brand new and unopened :
Brand new items are a no brainer to purchase and plenty of them turn up on Carousell at a discount. The only thing you have to note is product expiry.
To check product expiry, simply locate the item's Batch Code (usually stamped at the bottom of the packaging or bottle) and enter it into an online cosmetic shelf life calculator to get its date of production. Sometimes, this information is also printed directly on the packaging itself.
For opened or used beauty items:
In buying used items, the key thing other than product expiry is to find out the item's Period After Opening (PAO). Some cosmetics must be used within a certain time after they have been unsealed as their effectiveness is susceptible to oxidation and microbiological degradation.
To find PAO, look out for an open jar symbol on the product packaging (see below). The number in the PAO symbol depicts the number of months the item can last for once opened.
If you cannot locate the PAO symbol, here's a general guide:
| | |
| --- | --- |
| | 1 year after opening |
| | 6 months after opening |
| | 3 years after opening but can last way longer when properly stored in a cool, dark and dry area |
| | 2 years after opening, can be used as long as not hardened |
2. What's okay to get preloved
Getting preloved is a great way to save the environment and your pockets, so that you'll have more to spend on other things in life – like a much needed holiday, gifts for our loved ones or simply MOREEE MAKEUP. Because we're all born with different skin types, products that do not suit another person can be a great fit for you. It's a no brainer for many people to list up their lightly used makeup or skincare item on Carousell as someone else might be able to benefit.
For some of us (especially the hygiene conscious) however, purchasing preloved beauty items can be unsettling. Here's a list of what's okay to buy preloved (or share with friends) and what's not to alleviate those fears once and for all.
What's fine to get pre-loved:
Product in Tubes, Sprays, Containers with pumps or small openings
Nail Polish
Lipstick (with proper sanitization)
What's not advisable to get pre-loved:
Product in Jars or Containers that involve re-dipping of fingers or applicators.
Eyeliner, Mascara.
Products that dispense through tubes, sprays, pumps and small openings are generally safe from bacteria transmission as compared to containers that require constant re-dipping of fingers or applicators. This makes them more suitable to pass on for use from one person to another.
Nail polish won't go bad from bacteria too, making them totally fine to share as well. Should the lacquer become thick and clumpy, as long as the formula separates after shaking it'll still be all good.
Preloved eyeliners, mascara and eye shadows, on the other hand, that has come into contact with the lashes or eyelids should not be purchased preloved. Lashes and eyelids are areas where a host of bacteria could live on. Hence, using these products from another person could risk a bacterial infection which you wouldn't want.
Lastly, lipstick like lip gloss touches the mouth area and sharing should mean a higher risk of bacterial infection by right. Fortunately, preloved lipsticks unlike lip gloss can be SANITISED effectively to be as good as new.
To sanitise a preloved lipstick:
Step 1: Scrape off the top surface of the lipstick with a small clean knife.
Step 2: Dip the whole lipstick into 70% rubbing Alcohol
Step 3: Place in Freezer Overnight
Step 4: Allow to Air-Dry.
Tada! And you've got yourself a nice sterile lipstick. It's totally awesome 🙂
3. Confirm authenticity
Despite best efforts from the Carousell Marketplace Moderators, inspired make-up items may still make their way onto the Carousell marketplace sometimes. In purchasing your makeup, always ask your seller to confirm the item's authenticity and ask for the item's original source (where they got it from).
Also, always defer to your common sense. Discounts of more than 60% off Rtp on a brand new item that is available in multiple quantities (merchant seller instead of personal) could mean the deal is too good to be true. Read listing details, do your research and use your head for a happy deal 🙂
Now that you're up to speed with what to look out, CONGRATS! You're all set to enjoy the many Beauty deals Carousell has to offer. Go forth and explore and we know you'll have fun 😉
Don't forget to share this handy guide with all your girl friends too!