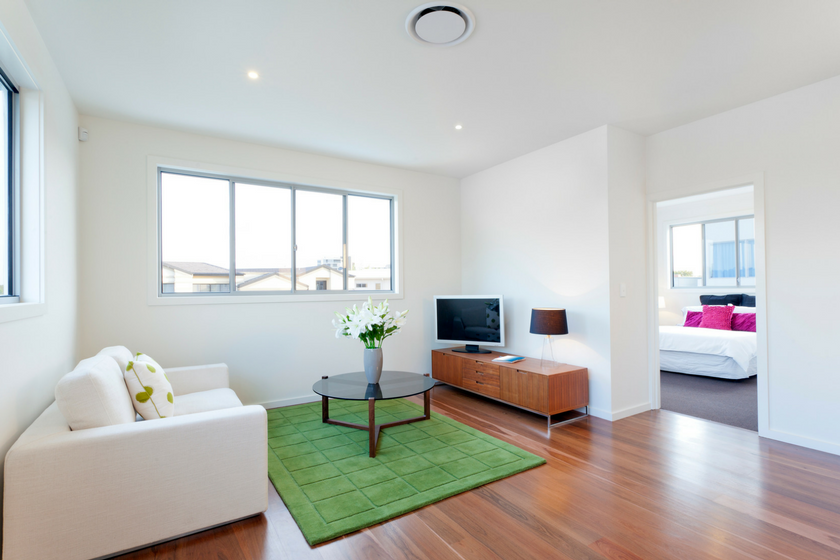 Reading Time:
6
minutes
When you hear the phrase 'modern design' many of you might envision prohibitively expensive decor and furniture, the likes of which you might find in a snooty art gallery or a Tim Burton movie.
However, modern design doesn't always come with a hefty price-tag, and it's actually easy to create chic living rooms.
Modern living room design comes with a wide range of versatility; there are plenty of style options and design choices that will fit into any budget without looking cheap. Team Carousell has put together a few ideas to get you started!
Statement pieces
Your interior decorating choices are often reflections of your personality. Naturally, you would want your personality to shine through the most in the room dedicated to socializing and entertaining.
What better way to do that than a statement piece totally that draws the eye and starts a conversation?
Whether your statement piece is a piece of furniture, an area rug, or a lighting fixture, there are's dozens of ways to achieve this effect.
Try an eye-catching chandelier to hang in the center of your space, and use matching or complementary colors and designs throughout the rest of your living room to tie it all together. Take this stunning (and ridiculously affordable) porcelain chandelier on Carousell for example:
The fact that it's porcelain makes it a unique piece that you can design around. Try incorporating gold accents throughout the rest of your living room, such as a metallic vase with roses similar to those found on the chandelier. It's a simple way to create a cohesive look, and it allows your statement piece to shine – literally and figuratively.
Clean lines
It may be a bit of a vague phrase, but 'clean lines' simply mean that a modernly-designed space should reduce unnecessary clutter.
You want to limit the number of trinkets and 'things' you have lying around. Ask yourself if your display items add to, or subtract from, the design you want to achieve, and design accordingly.
The lines created by your furniture should be even and uninterrupted, like this wood and glass coffee table on Carousell:
Its silhouette is geometric and comprised of clean lines. There's no ornamental carvings or designs in the wood. It's as sleek and chic as can be.
Mixed and matched patterns
Although it may seem counter-intuitive to work with patterns that don't match, it's actually common practice in modern design. It works because the patterns that are meshed together don't clash;, they complement, like the two leads in a buddy-cop movie or me and the guy that sits next to me in Carousell.
It's a perfect style choice for a living room because you have quite a number of patterned textiles to play with: an area rug, upholstery on furniture, a table runner on your coffee table, etc. However, if those seem like too much of a commitment, throw pillows are a safer way to experiment.
Take these Jonathan Adler pillows as an example:
They're funky and mismatched, but they work together within the theme of 'bold colors, white negative space, and geometric design'. The sky's the limit!
Abstract art
'Modern' and 'abstract' art may be one and the same in your mind already. It's because abstract art is really just modern design elements on a canvas. They make bold statements through bright colors and mixed and matched patterns.
The great thing about abstract art? There's no right or wrong. Go for whatever draws you in and speaks to your aesthetic. Check out some original pieces that might work well in your living room like this one:
Incorporating natural elements
You shouldn't experiment with just colors and patterns; try mixing and matching with different materials altogether. A common way to do this is by using natural elements like exposed bricks, unfinished wood, stacked stone, and metal accents. You're literally bringing the outside in!
This Sea Shell and Coral art piece is made entirely from metal. It would go great in a modern living room in a home near the ocean.
Bold colors and patterns
One of the key elements of modern design is a neutral color palette that features bright pops of color throughout the space. The rule seems to be that there is no such thing as too bright and bold, so don't be afraid to go wild. The same philosophy applies to patterns. Modern design favors bold, geometric designs in bright colors.
This coffee table is a perfect example; it's a bold, bright color and incorporates funky geometric shapes in its structure. Not only that, but it works doubly well for a modern living room design in that it incorporates a natural element of metal into a stunning statement piece.
Just make sure there's enough of a balance between the neutrals and the accents so that one doesn't overtake the other!
Mirrors
Another element of a modern living room is an open design. You may have heard the interior decorators on TV reference it as the 'airiness' of a space. It certainly makes things easy if you have a large living room to begin with, but this isn't likely to be the case in places like Singapore and Taiwan. That said, there are a few tricks you can use to make your space feel larger.
The easiest way is by adding large mirrors with simple, clean frames. Furniture with mirrored surfaces can also achieve the same effect, like this chrome and glass coffee table. Add in bright accents, like a flower vase in a bright colour, and you've got that perfectly airy design.
Let's do it!
In the end, there are a number of ways to achieve a modern living room design. It might take a little bit of creativity on your part, but don't be afraid to experiment! Remember, fortune favours the bold… and so does modern design.
Hope this helps! If you know someone who needs to amp up their interior decorating skills, share this article with them to give them that subtle nudge to turn their drab space into something awesome!