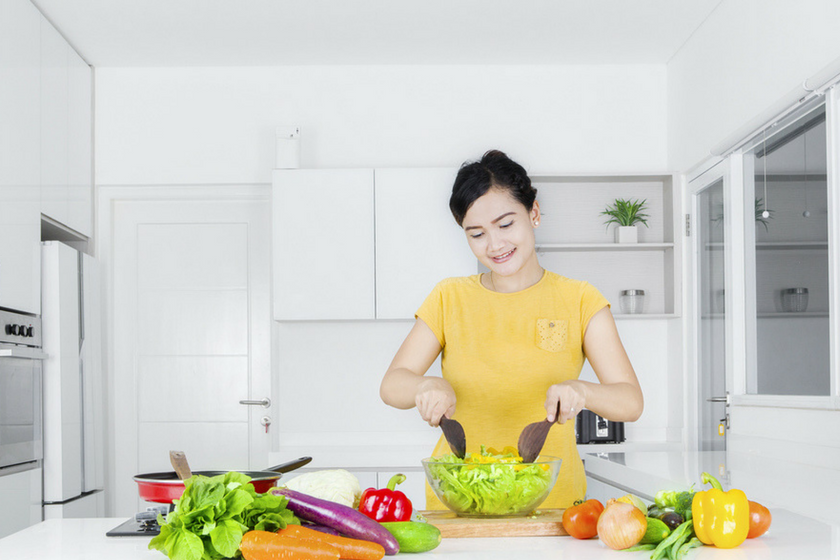 Reading Time:
6
minutes
They say that the kitchen is the heart of the home, and it's often true. Your kitchen is where you spend time preparing meals for yourself or loved ones (or in my case, swiping food from them), and it's often a central gathering space.
Designing a kitchen can feel overwhelming though, especially when starting from scratch or when you have to do it all yourself.
We've got some avid chefs here at Carousell so I got them together and rounded up seven different kitchen styles that we love, ranging from classic designs to more contemporary looks – along with kitchen items that will both complement and complete your look. Read on to get started!
Traditional Kitchen Design
Traditional kitchens evoke warm memories of holiday gatherings spent with family, the scent of food cooking in the oven permeating throughout the house. Kitchens with a traditional flair usually include a dining area right in the kitchen, centering the experience around family.
Fill your traditional kitchen with wooden fixtures, furniture and keepsake mementos, such as this set of bone China tea cups. With plain white China, you can design your kitchen with the color palette of your choice. Think warm, like reds and browns.
Modern or Contemporary Kitchen Design
A modern or contemporary kitchen features sleek stainless steel appliances and often a center island with a marble or granite counter. A spring retractable faucet makes cleanup a cinch and fits right in with your modern aesthetic.
For colors, think soft, earthy tones like sandstone and grays with warm hues, paired with dishes and drinkware in more solid colors, like these blue glasses. They have a classic look but their muted blue brings them into the 21st century.
To give your kitchen a contemporary centerpiece, arrange fruit in this flat blue fruit bowl on your counter.
Rustic Kitchen Design
When designing a rustic kitchen, think of a sweet Italian grandma. Rustic kitchens feature natural or distressed wood, with more subdued hues like browns and reds. To really bring out that warm feeling, make yours an eat-in kitchen. Use industrial style light fixtures to really give it that Old World feel.
A rustic kitchen should be inviting, so entice visitors with a cup of coffee made with an Italian coffee maker. No rustic kitchen would be complete, though, without a wooden preparation table that can also double as another seating area – making your space both charming and functional.
Cottage Kitchen Design
In a cottage kitchen, space and storage are hard to find, making it important to optimise every little bit of it.
Cottage kitchens are often part of open floor plans, so it's very important to make sure they feel open and airy. Our kitchen experts recommend using light or pastel colors, or soft grays with little pops of bright blues or peach here and there to create flow throughout the room.
To save on space, stock your kitchen with cookware that is multifunctional, like this nonstick five-in-one pan.
You can also create more storage space with a trolley or microwave cart – especially if your kitchen is lacking in counters.
Mediterranean Kitchen Design
Mediterranean kitchens often combine rustic with coastal and contemporary kitchens. Their palette consists of deep browns or copper hues with pops of turquoise. Sometimes, they feature intricate brick work over a fireplace or in the flooring itself.
Kitchens with a Mediterranean style often feature pieces from all over the world, like this sirih dara holder that can house candles or even serve as a spice rack.
What makes these kitchens so beautiful is the patterns displayed in both textiles and the wallpaper.
Farmhouse Kitchen Design
Farmhouse kitchens have a country feel in a usually large room with high ceilings. To get that country aesthetic, all you need to do is stick to a palette of soft blues or greens, and choose textiles with plaid patterns or country themes. These include but aren't limited to: towels decorated with lemons or other fruit; recipes printed right on the towel in handwriting font; or birds such as the hummingbird, robin, or blue bird, depending on your color scheme.
Start with a set of airtight glass containers to store dry beans, grains, rice, and pasta right on your counter. To really capture that easy country life, use Mason jars as drinking glasses.
Farmhouse kitchens are often connected to small dining areas or are large enough to add a dining table and chairs. Keep the tea kettle on your stove for decoration or for quick access when you're ready to kick back and relax with family after a long day.
Eclectic Kitchen Design
Eclectic or "kitschy" kitchen designs have come roaring back from the '60s and '70s – but this time without the pea green. Think bright, bold, playful, and fun, like this set of mixing bowls in an array of colors.
You can stick to a particular color palette or you can let your inner child go wild and decorate in a wide range of colors and patterns. Eclectic style kitchens can be fun or stay on the more reserved side, with a solid color palette to create flow throughout the kitchen, and perhaps a set of funky bar stools at a center island to mix things up.
When you have guests, ask them to use these lace cup coasters – or you can scatter them throughout, like on counters or hung on a wall.
Bring a bit of the '80s and Japan into your home with a Hello Kitty themed kitchen. You can find anything from Hello Kitty toasters to ladles to blenders.
Wrapping up
Creating the kitchen of your dreams doesn't have to be overwhelming. With these ideas, you're ready to get started and get creative – making not only a kitchen, but a whole lot of memories that will last a lifetime.
If you enjoyed this article or found it helpful, please share it with your friends on social media!