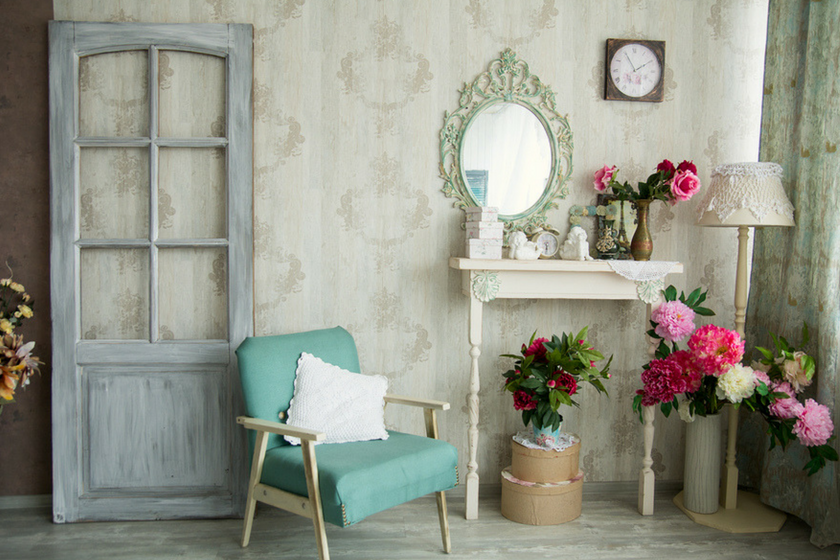 Reading Time:
5
minutes
Do you ever look at your old furniture and wonder what to do with it?
Simply tossing it in the backyard is not often an option (especially if you don't have a backyard). And moving it somewhere else? Well that can be cumbersome, often consuming a whole day. And also… where?
But there are a number of creative ways to provide new life to old furniture. At Carousell, we meet a lot of upcycling experts at our community events, and we've put together 7 tips that you'll love because each tip will help you make the most of your old furniture with little cost!
1. Repainting and Redecorating
Sometimes all that your old piece of furniture requires is a refreshing new look. From coffee tables to TV stands and dining chairs, repainting can be a great way of breathing new life into your old furniture. Redecorating is especially interesting if a more artistic look is what appeals to your eye.
Start by planning what new colors and decorations you want to add to your old furniture. Remember that different materials such as metal or wood require different repainting and redecorating approaches. By consulting an expert at your local furniture store it may help clear some things up while avoiding costly blunders.
Repainting old furniture gives you the opportunity to include your desired color and artwork on the piece of furniture. For example, you may be looking to match or contrast your other furnishings. Or you might just want to revamp your furniture to re-sell it on and make an extra bit of money.
If you're looking for inspiration, the Design & Craft section of Carousell might just have the stencil, paintbrush or color combination you're looking for!
2. Repurposing Old Furniture
This is arguably one of the most exciting ways to transform ageing furniture into funky treasures. It requires a great deal of creativity, but can be extremely rewarding. The aim of repurposing your old piece of furniture is to find lively, new functionalities that you may not have even thought of.
Some factors to consider while repurposing old furniture include:
Is the furniture structurally fit for the new task?
Are there any modifications needed for the new purpose?
What is the cost of the modification?
Repurposing can be a great way of making use of imperfections of old furniture. When recliners cannot move anymore, convert them into bases for flower vases.
3. Refurbishing and Upgrading Old Furniture
This is ideal when your desire is to give a complete makeover to your old piece of furniture. For wooden structures such as chairs and tables, you can always remove a few pieces of wood and patch them in exciting places that gives your furniture a vintage feel. On the flip side, you can hide structural flaws by refurbishing and upgrading.
Additionally, you can improve the look of your old furniture, such as sofas, by adding new cushions, fabric and upholstery to hide stains or tatters. This way, you don't have to hide the furniture when you have guests!
For example, look at this old sofa for sale on Carousell for just $30… All it really needs is a makeover!

4. Selling the Old Furniture
Sometimes, your old furniture is in good condition and you can make a few bucks from it (especially if you have just refurbished it). This is an excellent opportunity to extend the life of your beloved piece of furniture.
If you want to sell your old furniture online, these are some key factors to consider:
Research your online shop and its credibility ratings
Ensure pricing is right by studying similar offers available online
Consider the logistics of delivering the furniture to the new owner including shipping costs
Selling old furniture online can be a great way to forge new relationships or foster old ones with like-minded people. Carousell groups give you that opportunity, by bringing together buyers and sellers of preloved and environmentally friendly products, and sparking conversations and support based on specific topics of interest.
Find a relevant Carousell group that interests you here.
5. Exchanging your Old Furniture
Did you know you can exchange your old furniture with someone else in your community?
It may be difficult finding the right partner and the right product to exchange for your old furniture, however an exchange of value is a great way to build relationships and get something back. After all, your junk may just be someone else's jewels!
You could exchange with friends and relatives, or you could seek out sellers of similarly priced goods online to see if they'd be up for an exchange.
6. Recycling (Or Upcycling) the Old Furniture
Old furniture can always be recycled (or upcycled) into other furniture or other useful items for your use, sale or gifting. This approach is friendlier to the environment. Additionally, it can be cost effective.
However, there is a limitation to what kind of furniture can be recycled. It is possible to recycle wooden or metal materials, for example. But others such as plastics and fabrics might need a specialized service.
Nevertheless, you can always find recycled furniture on Carousell at a bargain price, just look at this upcycled pallet coffee table:
7. Donating the Old Furniture
There are other people out there who are more in need of your old furniture than you, so donating your old furniture could be an option. You could give away the piece of furniture to one of the hundreds of charities or non-profits in your local area for example. Or you can donate to people in need from your community.
However, you need to ensure that the furniture is in a good state and that it will provide a considerable life of service to the new owner. You don't want to donate something that will break straight away!
You may like to refurbish the piece of furniture before giving it away to a charity 🙂
As you can see, there are a number of ways you can extend the life and get value from your old furniture. So choose the approach that best fits your situation.
As always, Team Carousell is here to help if you are looking to refurbish, resell or reinvigorate your old furniture! Also, if you think one of your family or friends could get some value from this article, please share it around!