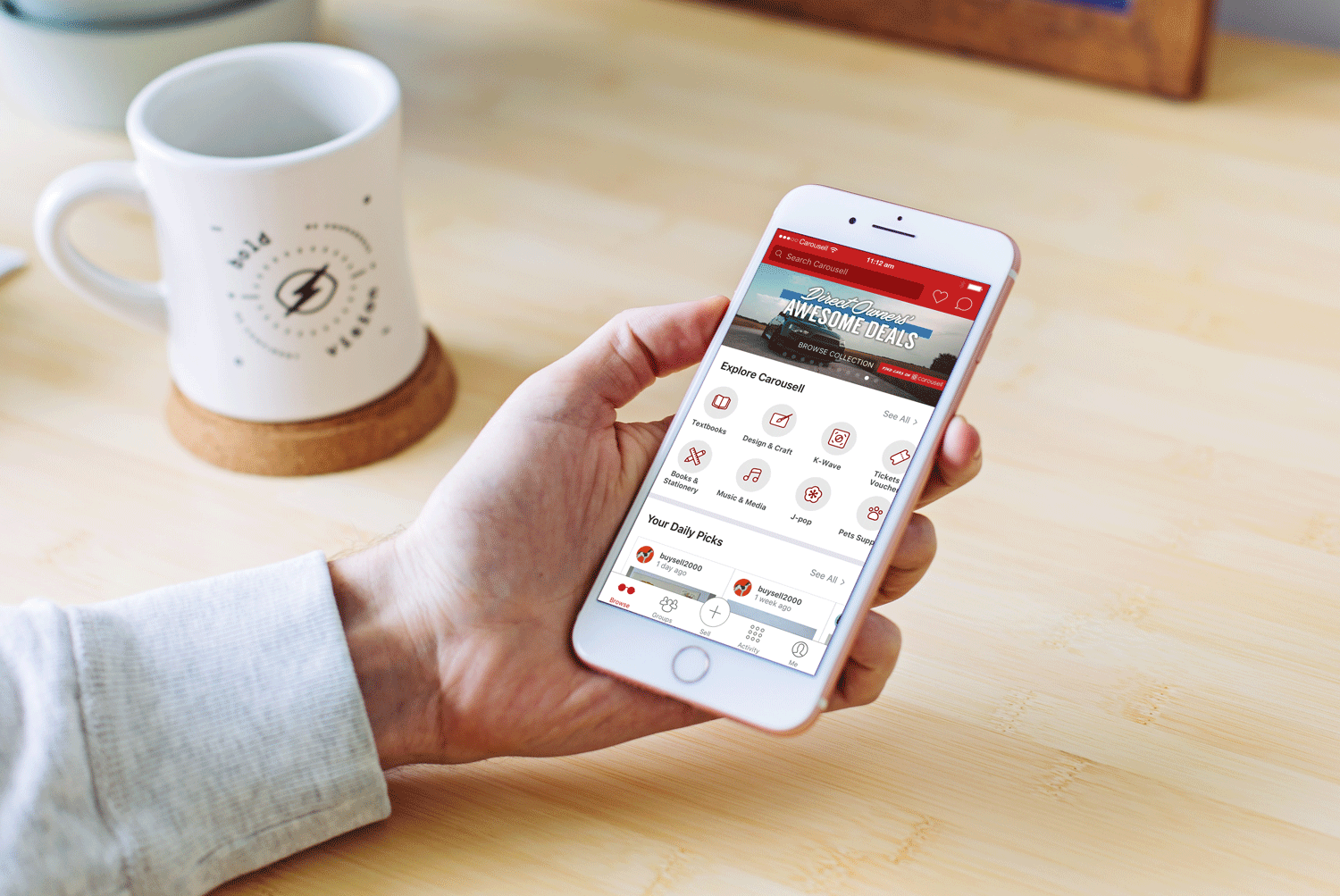 Carousell is bringing a brand new Finance category to the marketplace for all users. Together with local financial website, MoneySmart, the partnership will see MoneySmart-recommended financial products directly available on the Carousell marketplace.
A Brand New Category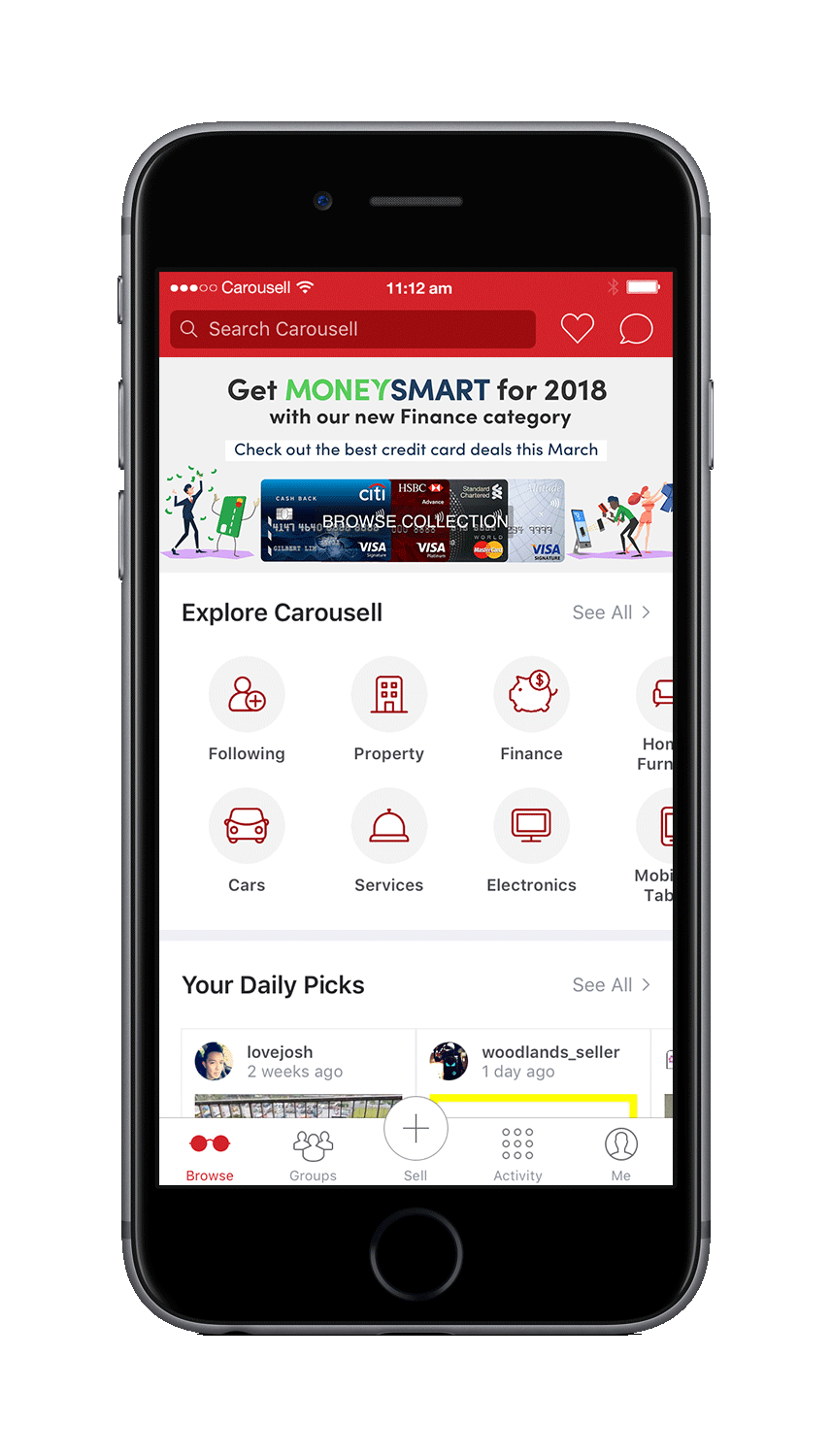 This represents the next step in our growth as a marketplace. We began as a platform for preloved goods, and have grown to include more categories such as furniture, and cars.
Our user base has also grown savvier and more mature in their consumption habits. More than half of you in Singapore are 25 years old and above; you're at a stage in your lives where you might be looking for your first car or your first house to start a family. Now you can find all these on Carousell.
What sets these purchases apart from your regular deal is that as big ticket items, they often involve a financial commitment.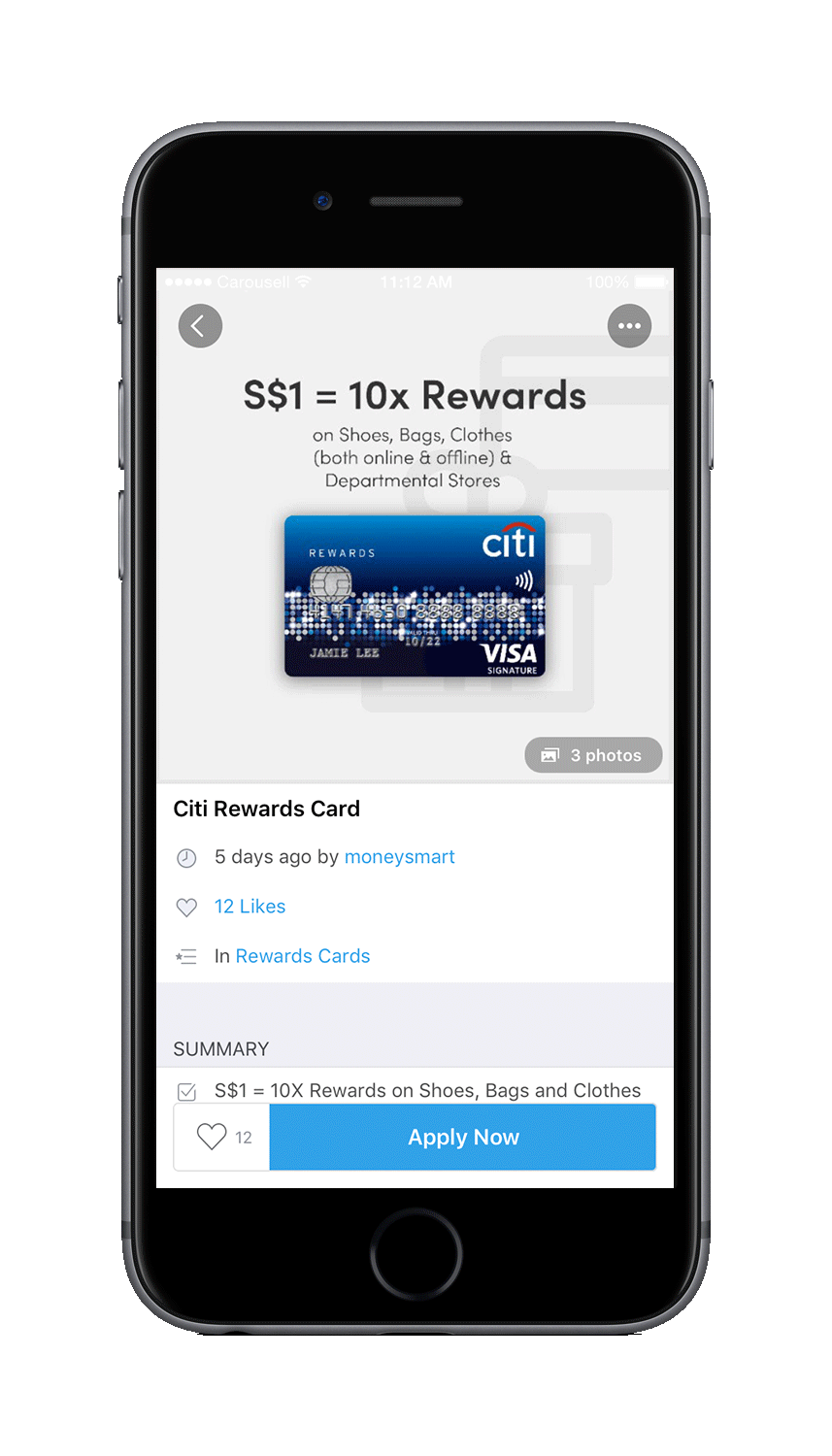 This collaboration is designed to empower you to make smarter personal financial decisions. You can now apply for financial products, such as credits cards, travel insurance and even personal loans, directly from app. This eschews the paperwork of banking service applications to the more familiar and simple Carousell experience.
Deeper Integration Between Categories
Our vision is to explore deeper integration between categories. This could be applying for car loans when buying a car on Carousell, or home loans when buying a house from a Carousell-certified agent.
We want Carousell to be a trusted marketplace where Singaporeans can find meaningful products and services, be it cars, property, jobs or trusted banking services. Teaming up with MoneySmart represents our first step towards realising this vision, and working with industry leaders in order to bring the best products to Carousell.