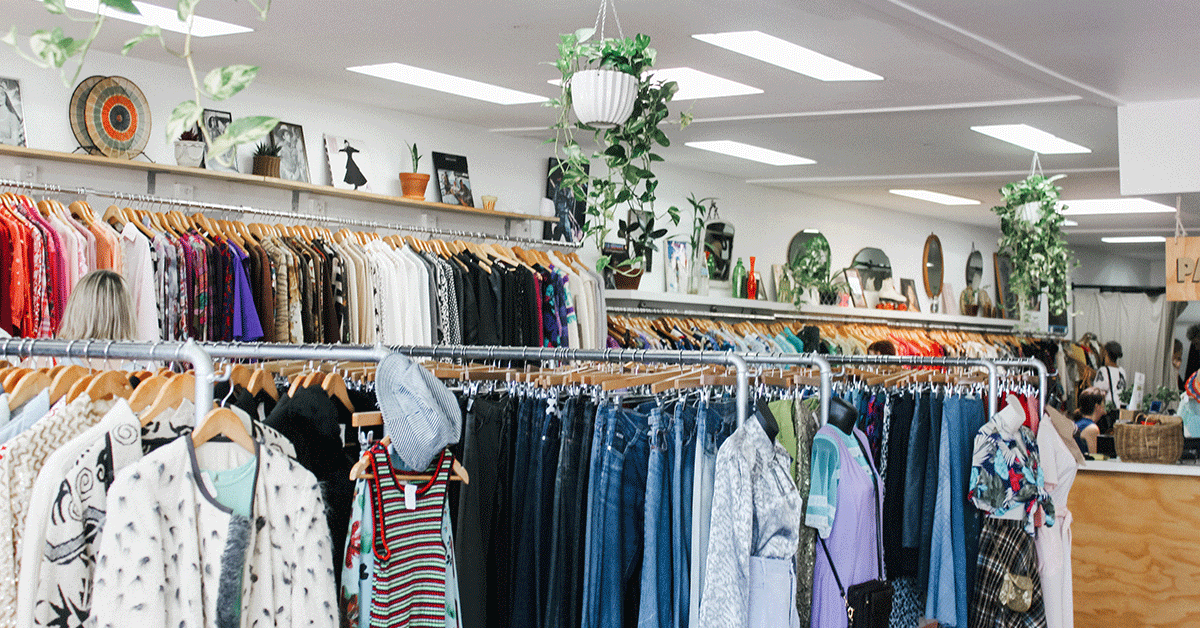 Reading Time:
9
minutes
"Thrifting": the new buzz term that has recently taken over much of the fashion world. What is it and what does it actually mean? Who dresses in "thrift fashion" and how do I dress in it too? 
If you haven't already noticed, thrift fashion is everywhere! Girls and guys alike dressed in prints and baggy pants can be seen everywhere from the streets to TikTok and Instagram, with influencers flooding their feeds with thrift hauls, upcycling video reels and more. And it's not because they can't afford brand new items—the attractiveness of DIY-ing and putting together mismatched pieces to create a whole entire outfit is an entirely different thrill.
So what is thrift fashion, exactly? 'Vintage', 'reworking', 'flipping'—are they all different? And who is thrifting for?
What is thrifting?
'Thrifting' means shopping at a thrift store, flea market or garage sale. Simply put, it's hunting for secondhand clothes that are in good condition, and cost a fraction of the original price!
In Singapore, thrift shopping involves heading to a charity-run store or a dedicated thrift store that specialises in selling mint condition secondhand clothing. You can easily get an entire outfit (top, bottom, shoes and bag) that cost less than $30 all together!
Don't get me wrong though: thrifting isn't just for the broke. It's recently become extremely popular among Gen Z-ers (often defined as youth aged 12 to 24) because of trending content on social media platforms like Tiktok and a deepening desire to be more considerate about our consumption habits. Because thrifting is a broader term for secondhand shopping, it's really for anyone who appreciates discovering unique fashion finds as a second hand owner.
Why has it gotten so popular recently?
Thrifting helps you be more environmentally conscious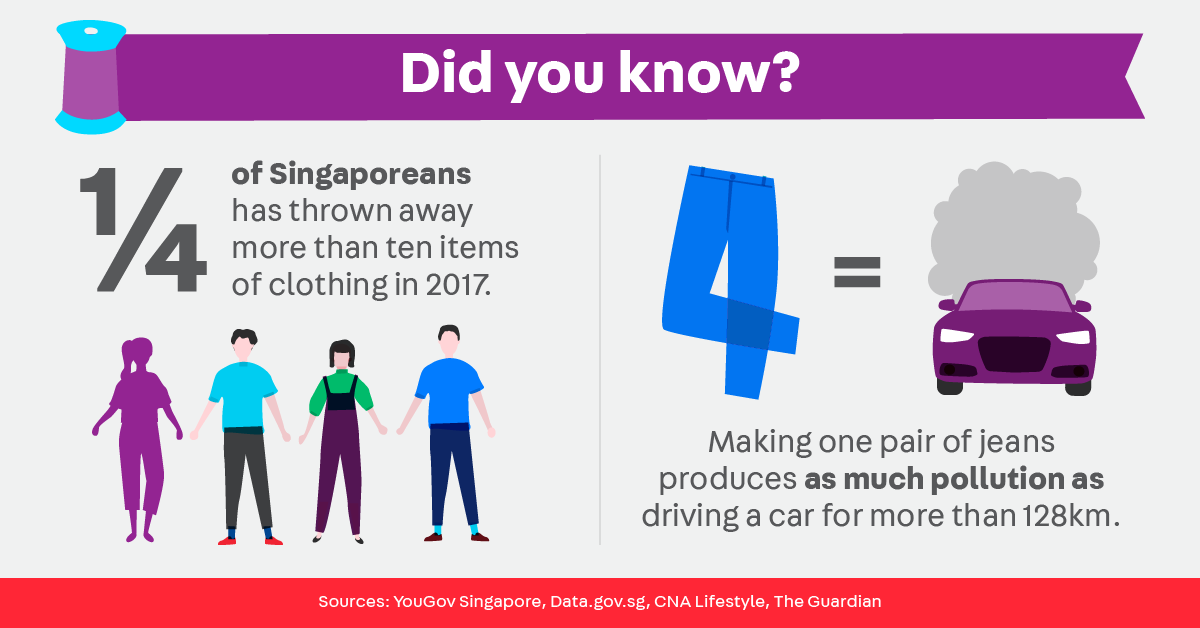 Thrifting not only helps to create a more sustainable fashion cycle for all of us, but it also helps to extend the lifespan of products by two to three times their normal lifespan!
Fashion waste has increased exponentially in recent years due to quick fashion. According to the National Environment Agency, just six tonnes of textile waste was recycled in Singapore in 2019, out of the 168 tonnes disposed of. The rest of the clothing ends up in landfills and is made of synthetic fibres that never decompose. This is because fast fashion items do not have a track record of lasting long since they are often manufactured poorly—for a low price, with unsustainable and short-term materials. 
This creates a loop in which people buy seasonal clothes at a low price and then discard them because they've frayed, ripped, or faded, or simply because they've gone out of style.
By thrifting or upcycling, you're basically giving a piece of clothing a new lease of life and effectively reducing overall textile waste in Singapore. Waseh, you can be a role model for your friends already 😉
You never know what you can find when you thrift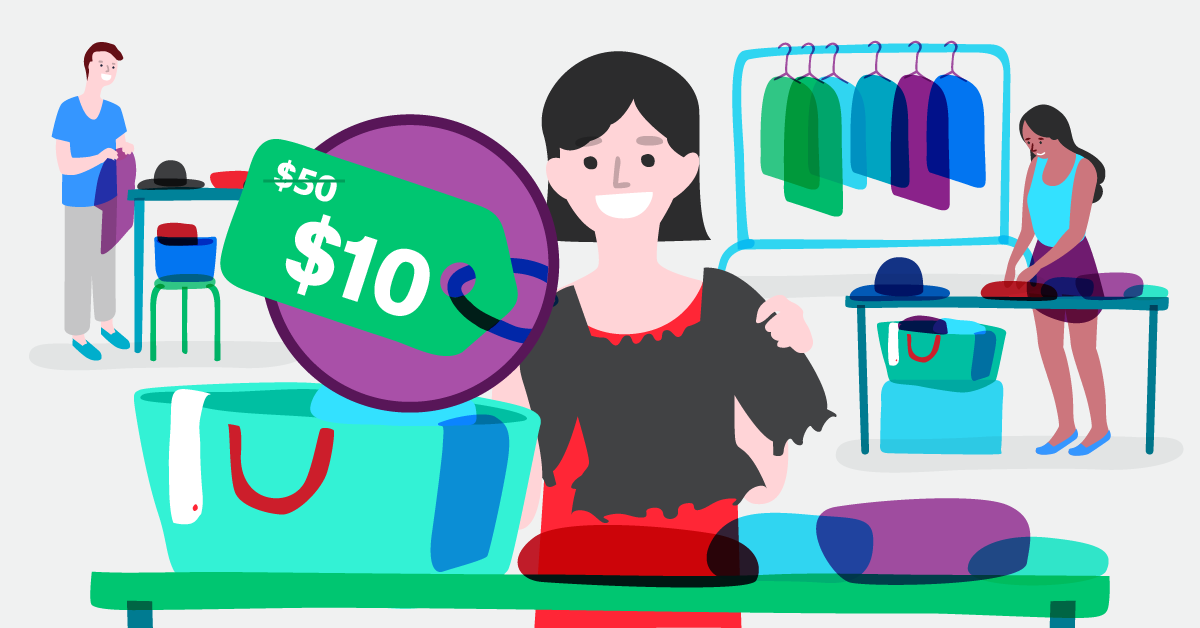 Thrifting has an element of surprise that you might not expect to find, such as coming across a rare branded item at a steal! If you are lucky, you might even find a brand new item at a very affordable price.
It's a fun task to make something old appear brand new, and that's where you can let your creativity flow! When you thrift, you'll come across one-of-a-kind items for your closet you would never have thought you'd find. Each item has a story to tell —the stories my items would tell would mostly be about being regret buys or too small after some *ahem* weight gain.
Thrifting puts less pressure on your wallet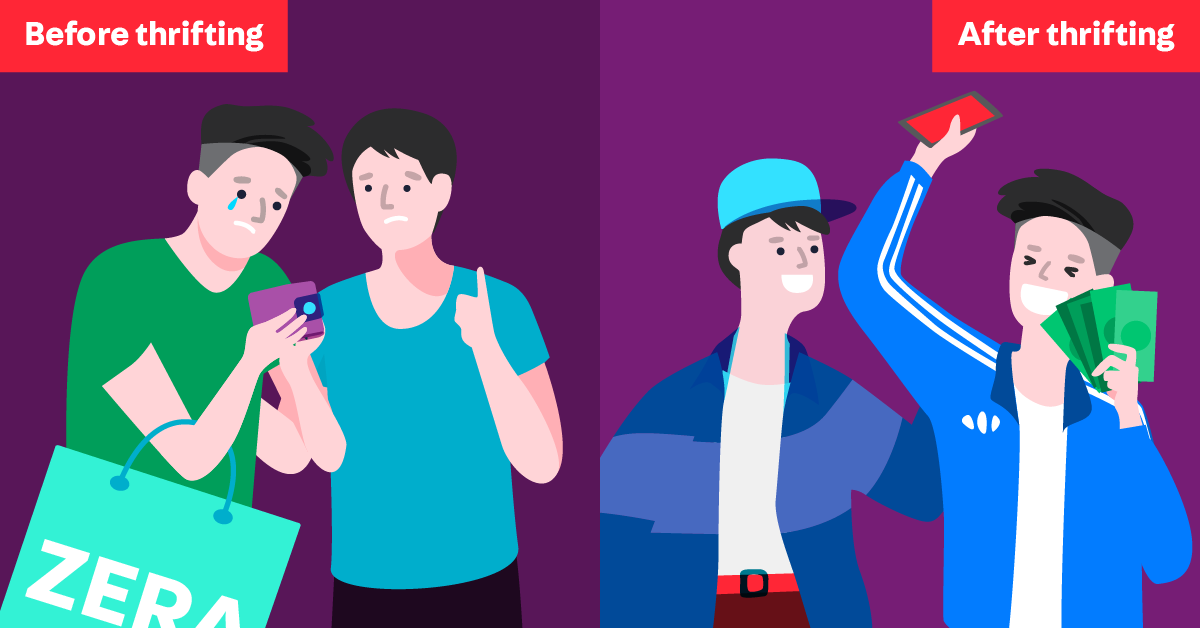 Paying full price is a thing of the past when you thrift.
Compared to retail establishments, items sold at thrift stores or secondhand marketplaces are generally more inexpensive. Despite their lower cost, secondhand items are frequently of higher quality than new ones because it's sturdy enough to be sold again. The longer it lasts, the less likely it is to end up in a landfill. Good quality, low price—what's not to love?
Types of thrift shopping
'Vintage shopping'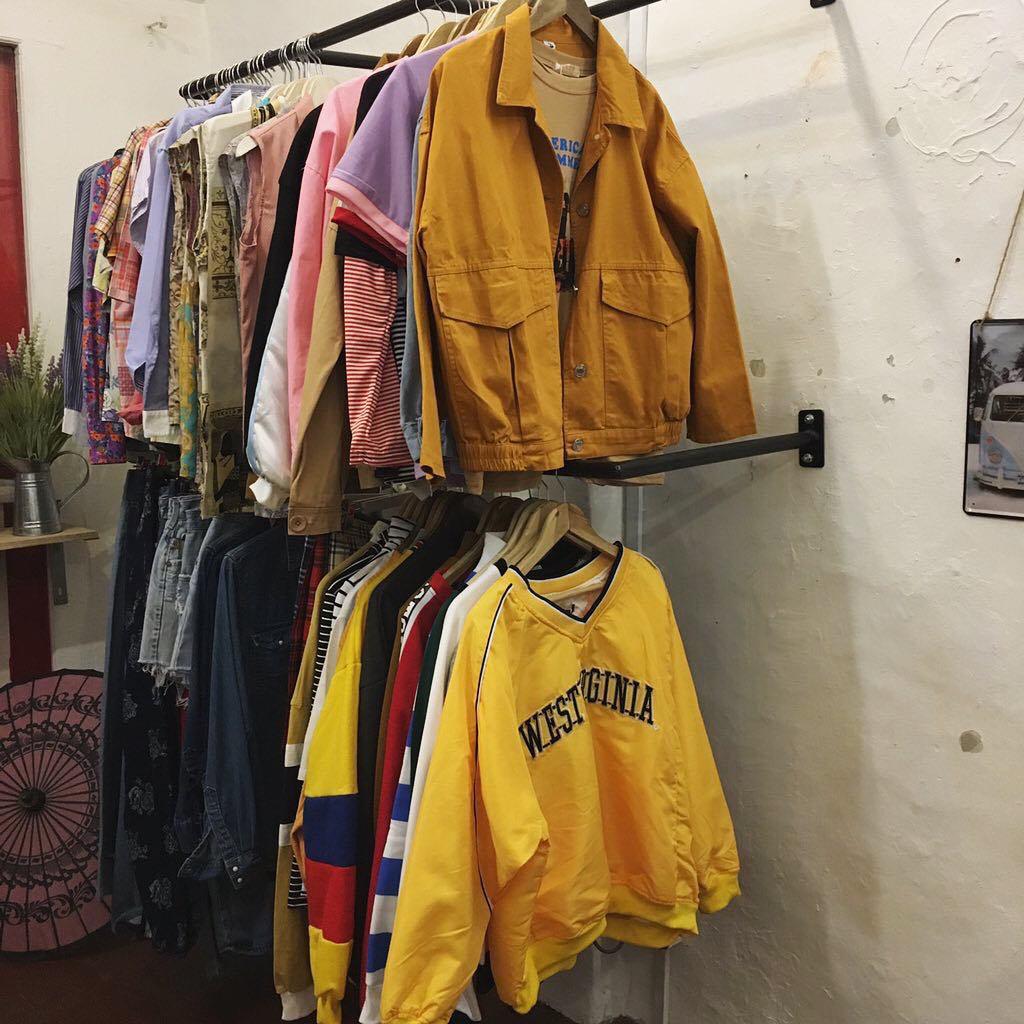 Credit to @GrammahSG on Instagram
To shop for vintage clothing is to buy clothes originating from a previous decade or era, such as clothes from your parents' time! If you look around, you'll see that 90s fashion (also known as Y2K fashion) is making a comeback today. So, if you find your mother's halter neck tops or your father's oversized windbreaker stored away at home, now is the time to list it!
In contrast to 'thrifting', people frequently equate purchasing items from vintage stores with a significant price tag. This is because timeless and evergreen fashion items that last for decades, usually come from luxury brands such as Louis Vuitton, Givenchy or Prada.
However, this isn't always the case! Vintage fashion items can just mean anything that's at least a decade old, but still in great shape. 
Looking to explore the vintage fashion scene? Here's a collection for you to discover just that.
'Flipping', 'reworking' and 'upcycling'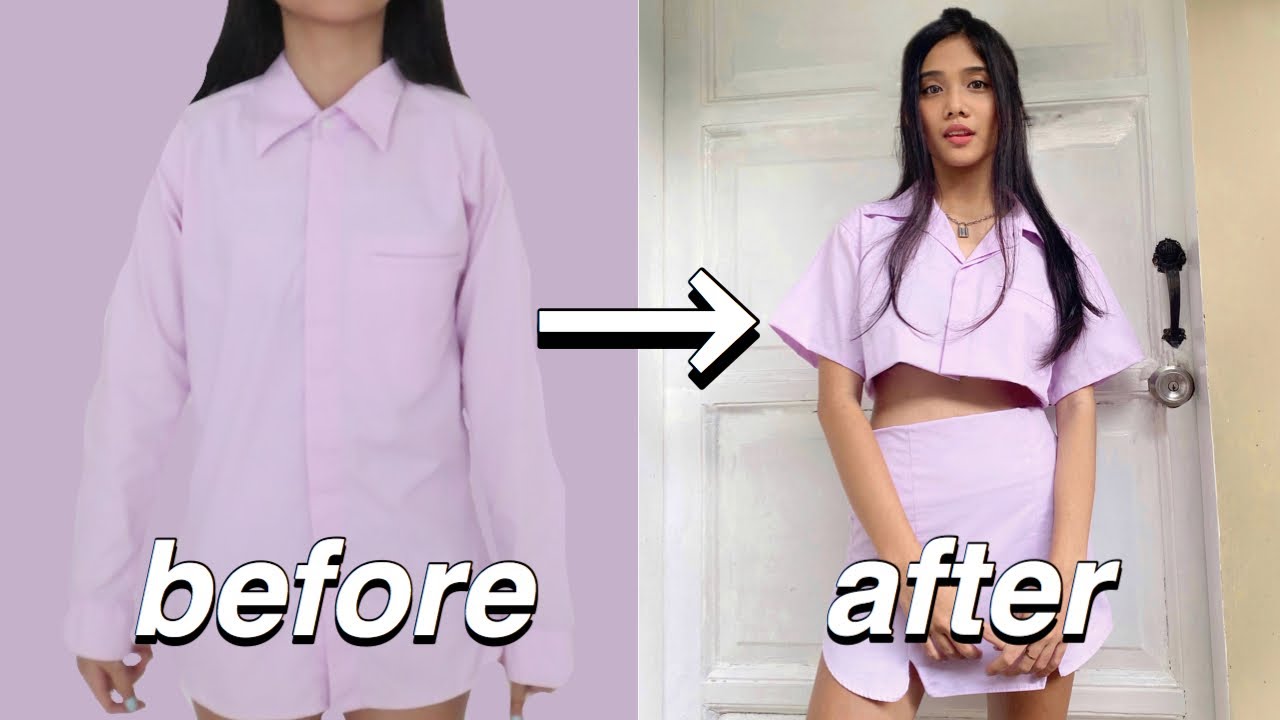 Credit to Ashley Garcia on YouTube
A fashion flip, rework or upcycle basically refers to the same thing. It's when you take old or unused clothing and accessories and turn them into something new that looks significantly different from its original state but fits the fashion trends of the current period. By doing so, you're essentially thrifting, flipping, upcycling, and 'shopping' all at the same time! Talk about doing your part for the Earth 😉
'Secondhand shopping'
Secondhand shopping refers to shopping for anything previously owned by someone else, whether it's brand new or has been worn before. While it's similar to thrifting, the majority of the time, buying and selling take place directly between the firsthand owner and the possible secondhand owner, without any intermediary such as a store.
In this case, discussion and negotiation between buyer and seller are way easier. Unsure of the item's condition? Or think the item is worth $10 less due to its condition? Check in with the seller!
Plus, you can also search for items that are out-of-stock at the original retailer when you shop secondhand!
How you can get started on thrifting
InstantBuy on Carousell
Hand-me-downs from your older sibling are now a thing of the past. Secondhand clothing, shoes and other accessories are readily available both online and in physical stores than you think! 
Plus, with the COVID-19 situation ongoing, it's best to shop where you can avoid crowds. So, for your and your family's safety, here's how you may get the most bang for your money without even leaving your house!
Look no further if you're seeking clothing that's assured to be in like-new or brand-new condition and is ready to ship. InstantBuy is a platform where you can purchase preloved fashion items in excellent shape from well-known brands like Our Second Nature, Lovet, and Love, Bonito, all with free shipping! Additionally, any condition defects or discrepancies will be listed in the item description to assist you narrow down your search. Plus, 7-day returns are possible if the item received is not as stated.
Ready to give it a go? Browse InstantBuy Women's Fashion collection that we've handpicked, specially for you (only available on mobile):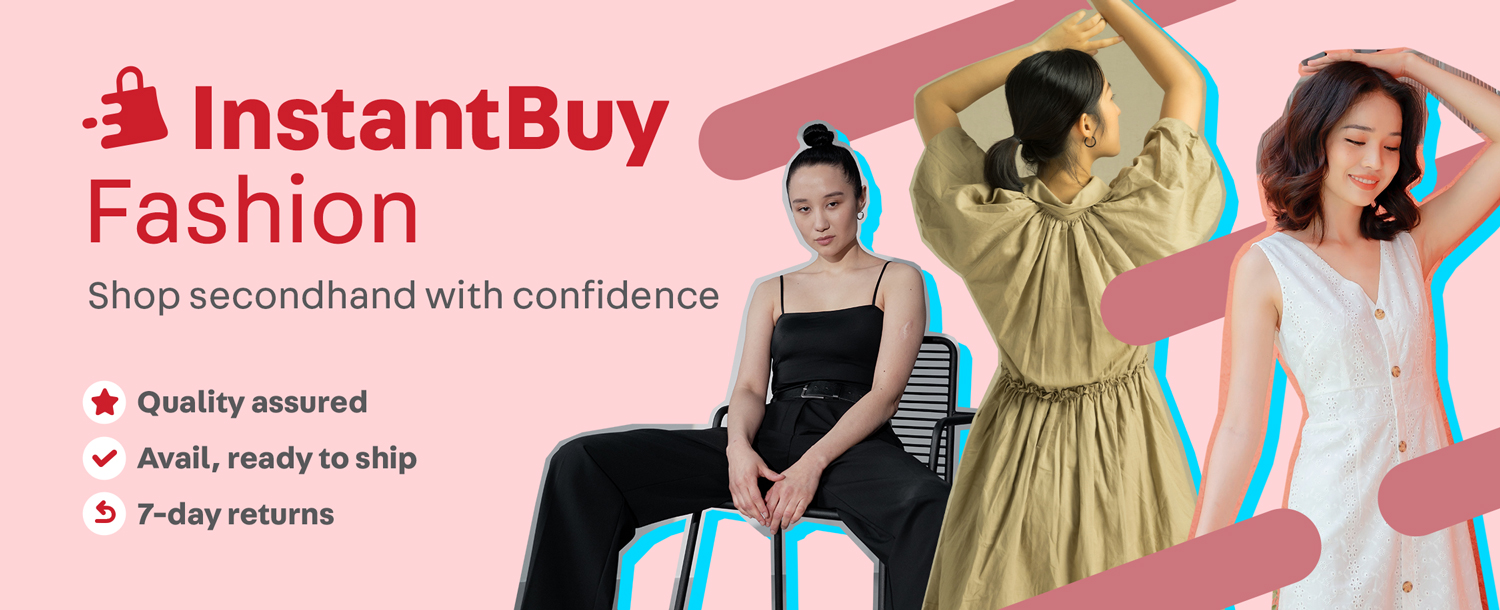 Secondhand marketplaces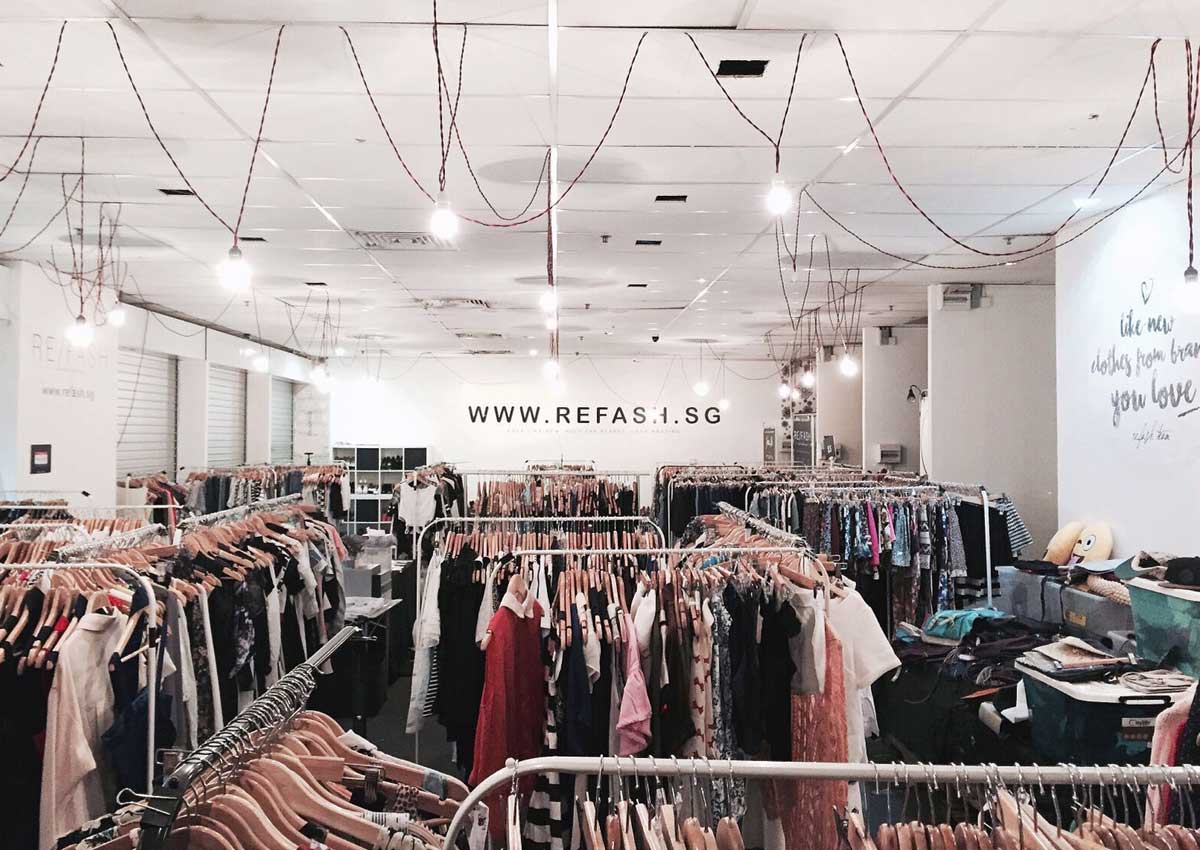 Credit to AsiaOne
To start, REFASH provides a large range of clothing, purses, and accessories, the majority of which are in like-new or brand new condition. Choose to buy directly from the website or shop at their 12 in-store locations around the island when you feel safe to head out. If you're looking for used apparel, The Fashion Pulpit is a fantastic place to go. Choose to swap your own used clothing in order to get the things on the racks—this assures a steady supply of clothing for all patrons!
Head over to Carousell to look for a broader range of used clothing, accessories, and even luxury things! If you're looking to browse vintage fashion, here's a curated collection of thrift clothing for you. There are also stores on Carousell that specialize in selling vintage clothes, such as <colorfool>, <thriftriders> and <davintage>, for a more curated selection. On Carousell, you can also find sold out pieces by popular fashion shops such as Love, Bonito, Zara or Uniqlo—simply search based on the name of the item, or just the brand you're looking for and you can start browsing from there!
Thrift stores and flea markets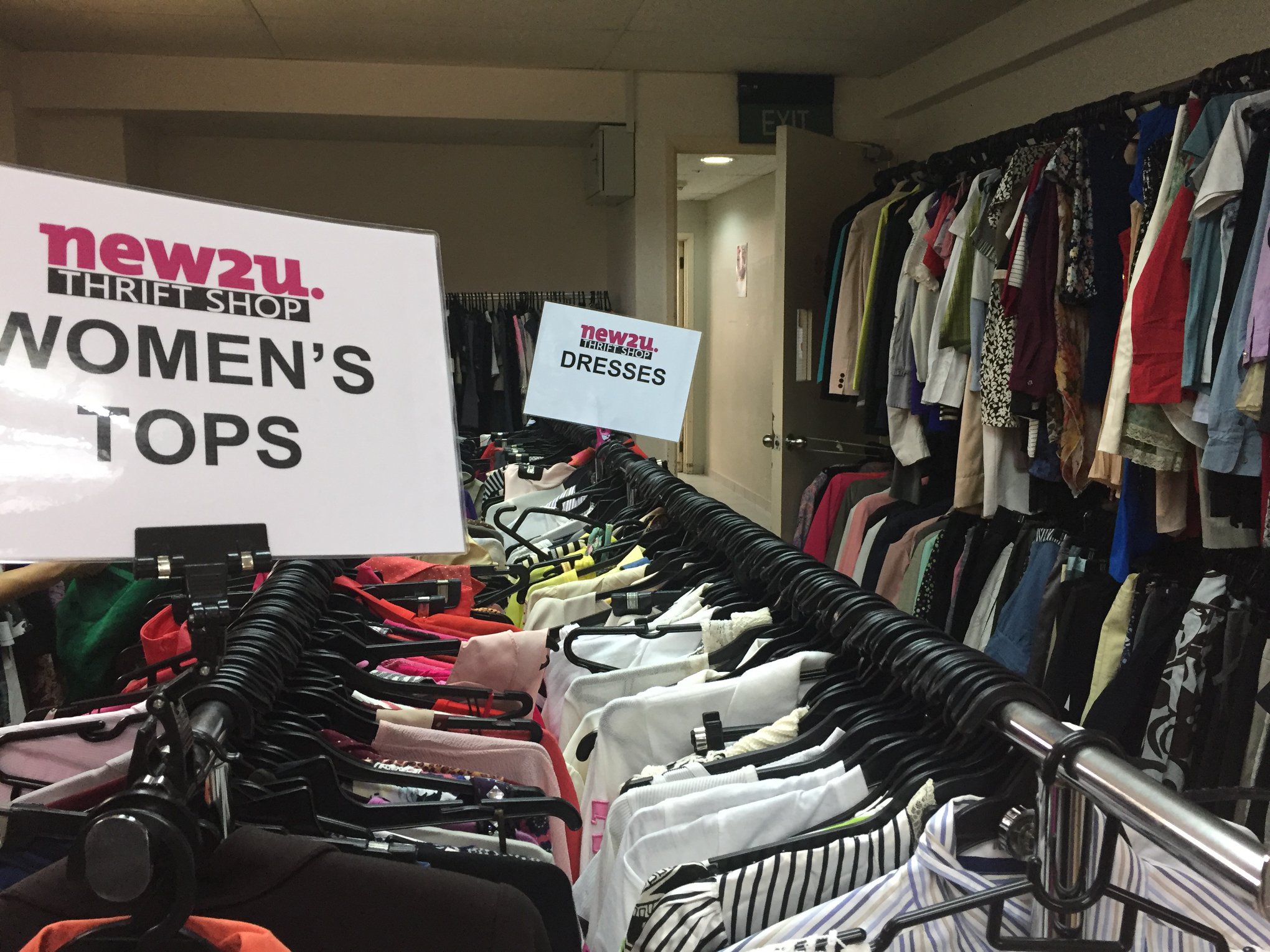 Credit to New2U Thrift Shop
In Singapore, thrift stores are mostly managed by non-profit organisations or flea market sellers. They generally offer clothing that has been donated to them at a very low cost. Feel free to patron these shops whenever you feel the COVID-19 situation is under control!
If you're interested in trying it out, head to New2U Thrift Store near Bras Basah or MINDS Shop which has four outlets across Singapore. New2U is run by the Singapore Council of Women's Organisation (SCWO) while MINDS Shop is part of Movement for the Intellectually Disabled Singapore (MINDS), so by purchasing from these stores, you're also supporting their causes!
Other thrift stores include Grammah SG where you can get items from just $5 to $25, The Barn who also operates on Carousell, Lucky Plaza Bazaar where individual vendors host flea stores and Thrifting SG who also operates their own online store!
Vintage clothing stores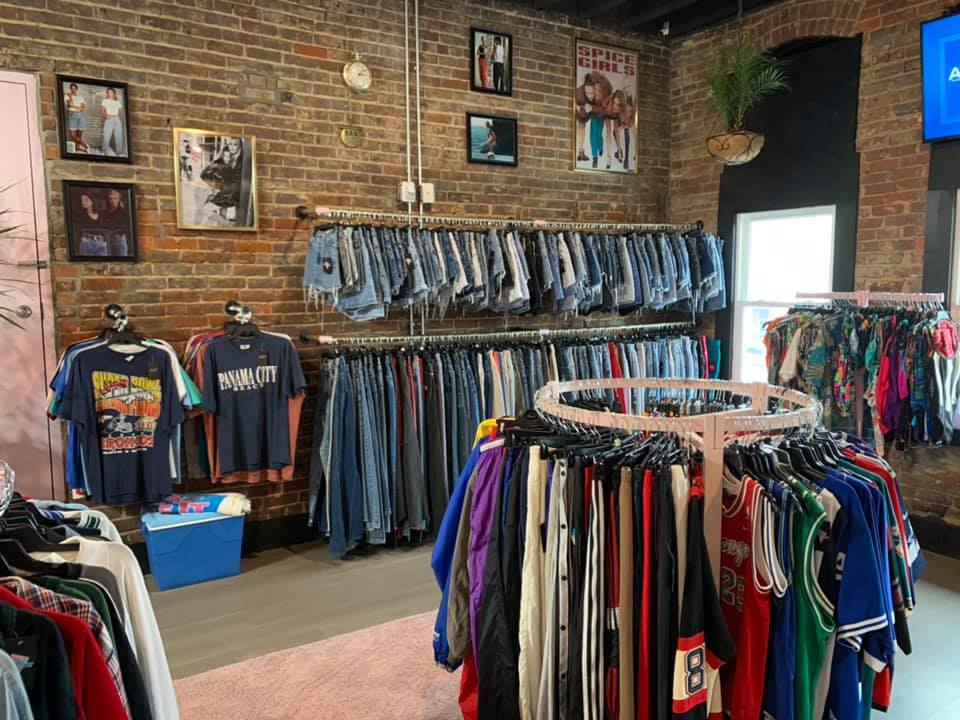 Credit to Vintagewknd
Vintage clothes stores, unlike thrift stores, sell a more carefully chosen range of vintage things. Expect prices to range from $10 to $60 depending on the item, which might span from clothing to shoes and accessories. However, you can be certain that the majority of these products are in excellent shape and of great quality!
Vintagewknd is a great location to find one-of-a-kind feminine outfits at reasonable prices. Starting at $5, they have everything from cropped polo t-shirts to patterned flare dresses (psst, fun fact: Vintagewknd started on Carousell as a small side business)! Dustbunny Vintage also has a fantastic selection of vintage items. When you pay your visit, expect to see a large selection of antique cheongsams, A-line dresses, and rattan purses.
Flame Vintage provides a selection of retro clothing starting at $35. Vintage classics such as band t-shirts, sweatshirts from the Jordan Nike period, and more can be found here! Loop Garms too, thanks to its extensive range of pristine vintage clothing purchased from all around the world. Death Threads is another fantastic shop that offers handpicked monthly collections, keeping fans on the lookout for the next drop!
We hope you now have a better understanding of what thrifting is and how vintage, reworked, and secondhand clothing differ, and where you can start looking for them. If you're looking for a sign to start your thrifting journey, this is it 😉