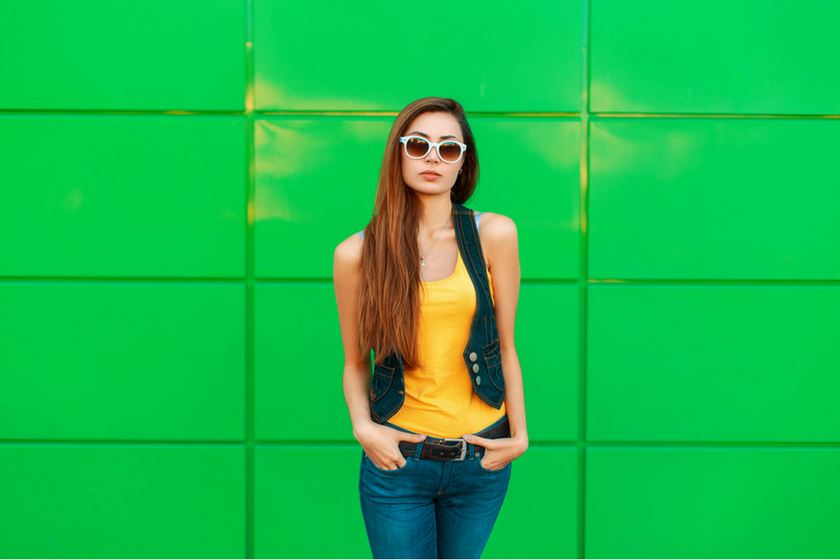 Reading Time:
5
minutes
We hear a lot about sustainability in today's world, and we use this word a lot in the Carousell office. Mass consumerism is seen as responsible for a lot of the world's ills, and we are encouraged to drink fair-trade coffee, buy vegetables from local farmers, and be diligent about recycling.
But what exactly is sustainable consumerism, and can such a thing exist?
Well, it's all about making a habit of choosing more eco-friendly, energy efficient and environmentally sustainable goods. Sustainable consumerism requires a conscious commitment by society, as a whole, to seek more meaningful interaction as consumers.
If that all sounds a little too holier-than-thou for you, here's the good news: buying stuff is still okay! 
Sustainable consumerism recognises that the experience of desire is nice, and that we want as well as need things.
What matters is that we take note of the immense amount of waste that is created by unconscious consumerism. Over the last few decades, the realisation has truly begun to hit home that, if left unchecked, this will destroy our planet!
Did you know that nearly nearly 84% of all unwanted clothing winds up in landfills and incinerators? (Our co-Founder Marcus stresses this fact really often) The advent of 'fast fashion' has increased the severity of this potential ecological disaster.
While consignment stores and charity shops are a good way to shop, they can't keep up with all the reusable but unwanted clothing they receive. This is to say nothing of the unsold items that are simply discarded.
To avoid this disaster, we need to make ensure our consumption habits are sustainable The principles of sustainable consumerism include: recognising that products not only have benefits but narratives as well.
This could be as simple as a shirt being made from organic materials rather than mass produced in a factory. Or better yet, it being a recycled item that has previously belonged and been dear to somebody else.
So how can you support sustainable consumerism?
Well, you don't have to become a hoarder who refuses to throw anything away!
But here are a few ways in which you can promote and participate in more sustainable consumption:
Recycle your clothes
Remember how when you were little, you spent half of your childhood running around in your big sister's hand-me-downs?
She may give you a funny look if you try that again (particularly if you don't ask for permission first), but the principle remains the same.
Thrifting, recycling, op-shopping – call it what you will, shopping for secondhand clothes is experiencing a renaissance. Better yet, it's easier on your wallet and the planet.
Since the internet arrived, it's become a cinch to shop online, but don't forget about your local charity or vintage stores!
They're not just good for retro threads, but also baby goods and kids clothing. These are classic examples of secondhand items which are often as good as new at a fraction of the price.
Also, try to only buy what you need. Cutting down on impulse spending may take some discipline, but it's a big step toward leading a more sustainable life.
Upcycle your clothes too!
You don't have to be a master seamstress or aspiring dressmaker to turn old things into new styles. Admittedly, upcycling does take a little bit of effort and the right tools, but it's so much fun!
Remember the thrill you used to get during craft class at primary school? The investment of time in upcycling is well worth it, where an 'antique' wedding dress can be transformed into a stunning corset top.
Upcycling can also be applied to other household items, such as turning a thrifted, broken chest of drawers can become a fabulous dollhouse.
With a little creativity and skill, upcycling can become a sustainable way to meet your material needs and keep your style on trend.
Shop smarter
The little black dress – aka the LBD – is an item of clothing so iconic it is almost a cliche. No wardrobe would be complete without it – I have two that I love and use all the time!
The lesson of the LBD is to spend your money on well-designed, versatile items that can be worn for years and will never go out of style instead of 'fast fashion'.
Make a list of the staples you always want to have in your wardrobe, then ask yourself, 'Is this a classic piece?' when you go shopping.
The same rule applies when buying items like smartphones or shoes. Before you rush to snap up the latest deal, ask yourself if it actually has any notable new features or is actually worth the financial outlay.
Also, consider what will happen to your old items once you replace them with newer ones. Will you sell them online or give them away? Have a backup plan so they don't end up in unwanted landfill as well.
Go green
Try to support the 'green' movement wherever possible by shopping at your local farmer's market, joining a local knitting circle or choosing eco-friendly household cleaners to cut down on chemical waste.
Shop local, and choose brands that have a clear and transparent story about where their goods come from. See if you can trace their journey back to where they were made.
Consider local thrift shops and charity stores as your trendy alternative shopping destinations and look there first before purchasing brand new things. Who knows what you'll find!
Finally, utilise online platforms to buy and sell used items for your home, garden and workplace to make way for new, incoming items. Of course, you can always consider Carousell!
Wrapping up
Making a conscious decision to choose 'green' options when making purchase decisions is a vital part of sustainable consumerism.
We all need things, and no one is denying that things are important. But part of taking a conscious approach to contemporary living is showing an interest in where the things we buy and consume, come from.
A more sustainable approach to consumerism doesn't just see the items we buy as the result of a transaction, it reflects an awareness that every dollar you spend is a vote for how you want the world to be.
You are literally investing in your values. So make sure you shop well.
By gradually changing your relationship with money and things, you might find that over time your perspective changes, too!