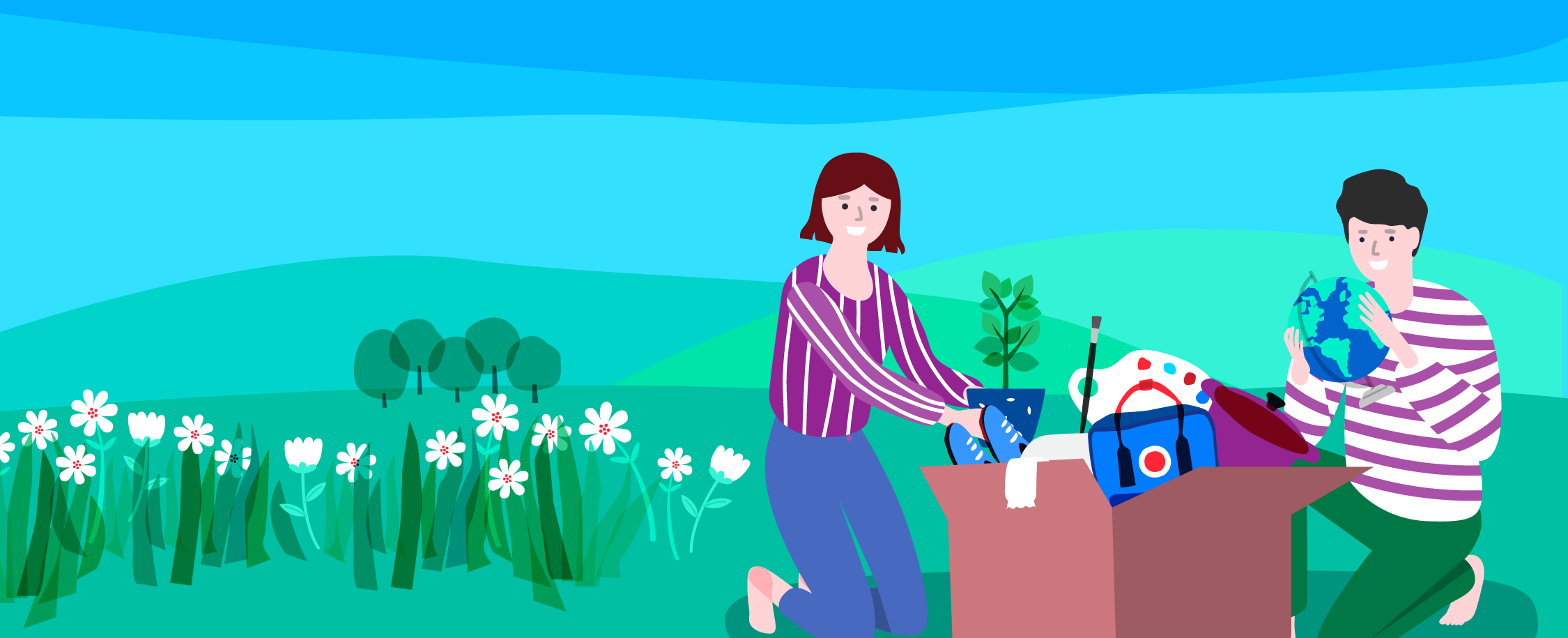 Reading Time:
3
minutes
Have you seen the clean canals in Venice? The clear skies in India and China's industrialised cities? Yes, the rubbish, pollution and smog are gone. And that is just one of a few upsides we get from COVID-19 – the return of beauty to Earth. So this Earth Day, we want to talk not about sustainability per se, but about how little actions like staying home and decluttering, don't just improve your well-being, but the Earth's too. 
What can you do during Earth Day 2020? You may already be doing it
In fact, during the circuit breaker period, you might have already figured out several ways to pass the time while stuck at home. Cooking and baking in order to have 100% control over the food you eat, working out to stay healthy, and of course, clearing out your closets and storeroom for a showroom-worthy house you never thought you had. Here are more ideas on how you can practise #EarthDayAtHome!
Taking action on my preloved clothes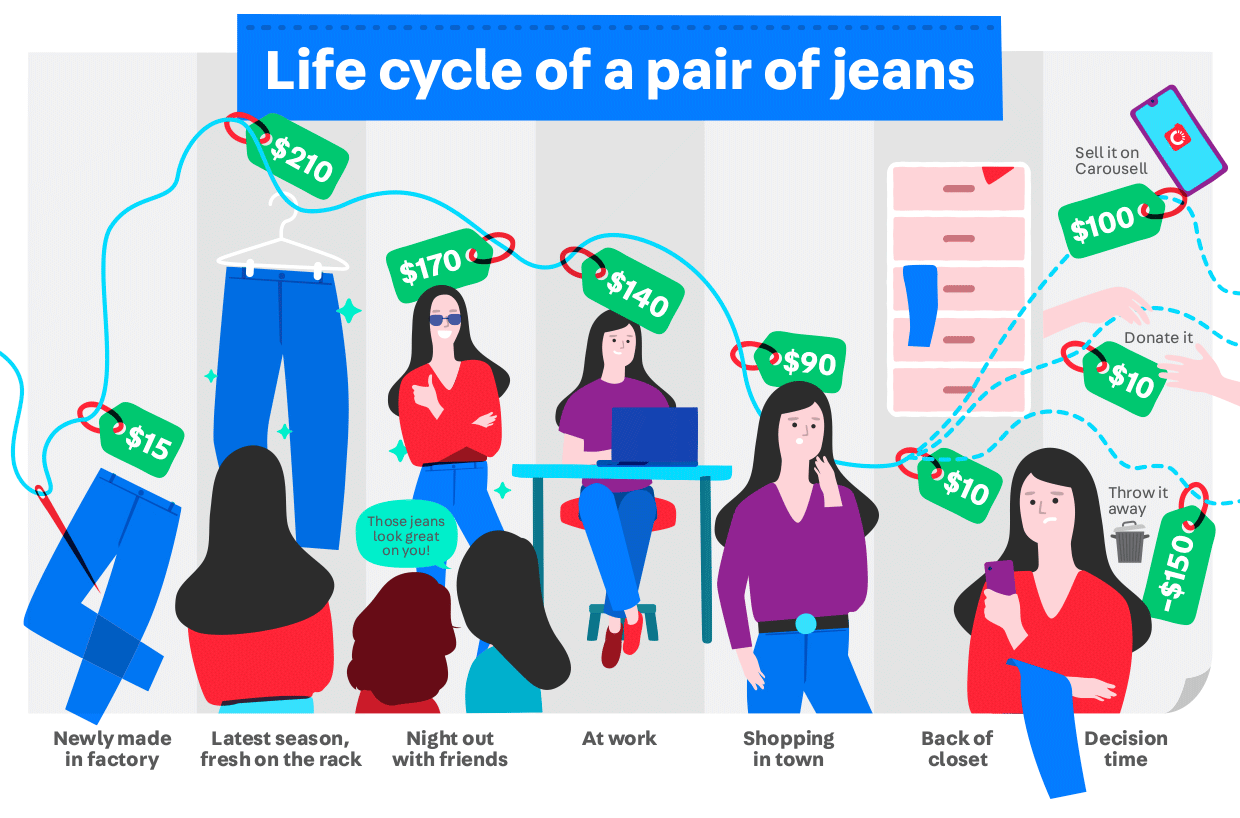 I sorted out my wardrobe over the weekend, and I took out a bunch of clothes that were stuffed way at the back, clothes that haven't seen light in approximately 3 years. 
At the time of purchase, it never dawned on me that I'd stop liking them one day. I've had some really special moments in these clothes, like first dates or celebrations. Throwing them away, when they are still in good condition, would only seem like an absolute waste! Donating them seemed like a good alternative – until I read that only 8-10% of donated clothes charities receive are re-sold for funds, while the rest end up in landfills.
Plus, bet you didn't know that clothes these days are pretty much made of plastic! Synthetic fibres like polyester and nylon are basically plastic, and take much longer to biodegrade. The result? Bigger landfills than ever.
Here's how textile production and waste affect our environment: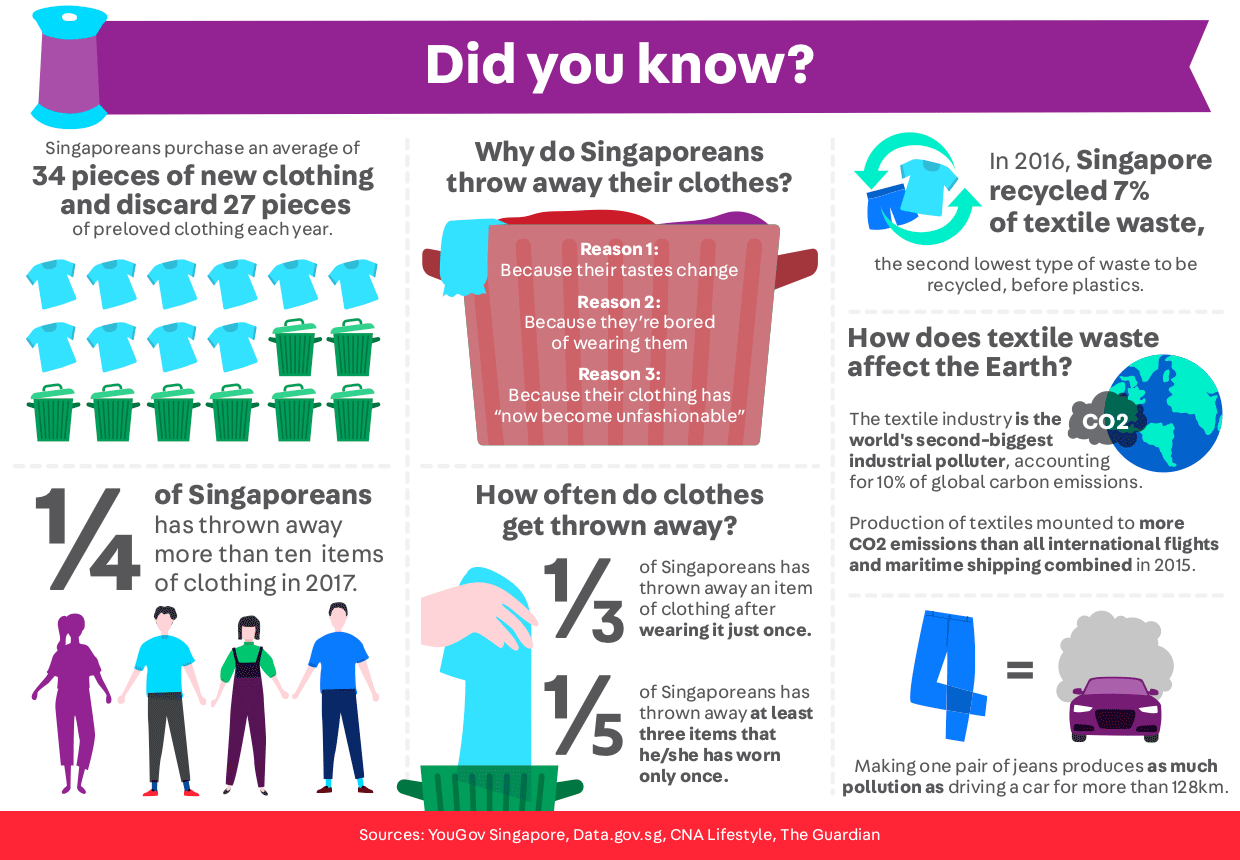 So, how can I rid my clothes and yet be environmentally-friendly?
I decided to sell about 10 pieces of my mint-condition preloved clothes on Carousell. That would take me roughly 30 minutes, out of the full 24 hours I spend at home these days! Although I won't be able to earn back what I spent, it'll at least help me recoup some losses.
I'd also feel at ease knowing that my preloved clothes will be worn by someone who needs it more than I do, and not just end up being waste!
And of course, I can still support local charities by donating a portion of what I earn on Carousell! Charities would prefer monetary donations compared to sorting through tonnes of clothes, due to the lack of volunteers at this time.
I might not be the biggest advocate for Earth Day, but seeing the mess at home go down, not having my nice clothes go to waste, and earning a little extra pocket money is definitely rewarding. And I'm sure it will be for you too! All this just adds up to an additional bonus of a more beautiful Earth to travel on, it will be for you too! 😉 #EarthDayAtHome
P.S. – Whether you're a seller or buyer, Carousell is partnering up with local delivery services such as blu, GOGOVAN and uParcel to provide contactless shipping for our Carousellers during this period. Use these local contactless delivery services to keep everyone safe. Find out more about discounted contactless delivery here!