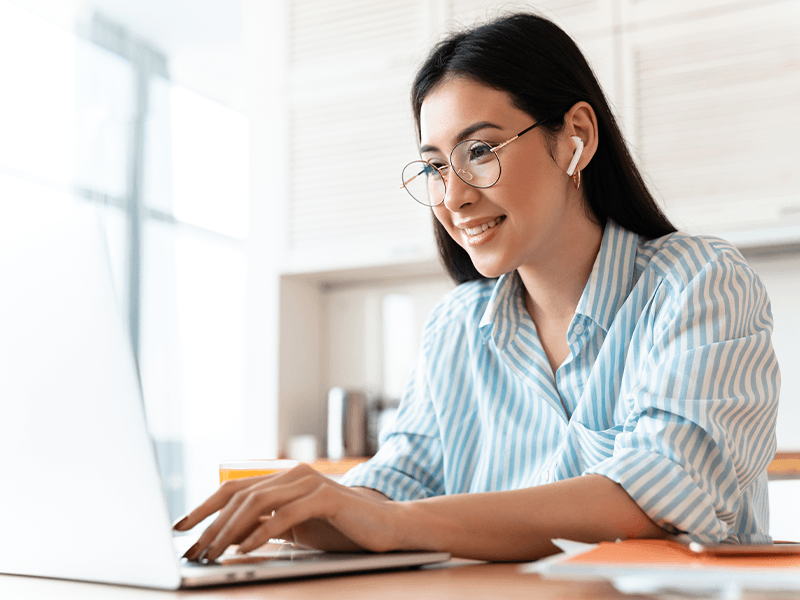 Reading Time:
6
minutes
Whether you're interviewing for a new job or an internship, chances are, job interviews these days are going to be on either Zoom, Google Hangouts or Skype. 
To be successful with job interviews in this climate, besides practising really hard (we have plenty of interview questions for you to try), you want to make sure you really stand out from the competition.
And how do you do that? By establishing a strong connection with the interviewer. That means eliminating all the "can you hear me?" interruptions and distractions that don't help you to prove your point. Ultimately, you have to look, feel and speak like you would fit in with the company. 
In order to present your best self, and try to capture as much of the natural connection you'd usually get in person, having a professional set-up with great lighting and Zoom-friendly looks can really help. The best part is – you can get these at a fraction of what you pay at retailers, thanks to resourceful sellers on Carousell. Ready for some legit interview tips? Let's go!
How to prepare for the video conference interview
What to watch out for during the interview
How to prepare for the video conference interview
What should I wear for my video conference interview on Zoom?
It really depends on the role you're interviewing for, and what the culture of the company is like. 
In a 2015 LinkedIn survey, 95% of employers said that personal appearance affects their opinion of the applicant's suitability for the job. If you're interviewing for an accountant role in the Big Four, you're expected to turn up for the interview in professional work attire which would include a formal work dress for ladies or a button-down shirt with a tie and blazer for the gentlemen. If you're going for a creative role in a start-up, you can afford to go smart-casual, since that's usually how their employees dress. 
However, if this is the first time you're trying out office styles and are not sure what will fit your look – try mixing and matching what you have with what you can get on Carousell for Men and Women's Fashion. Think a black Zara blazer or a pin-striped Benjamin Barker tie is going to totally complete your interview look, but don't want to pay almost $200 for it? It's probably way more affordable on Carousell, whether brand new or worn only a couple of times. 
Colour-wise, avoid blending into the background or wearing loud and excessive patterns that can be distracting. You don't want your interviewer to be focusing on your outfit instead of what you have to say!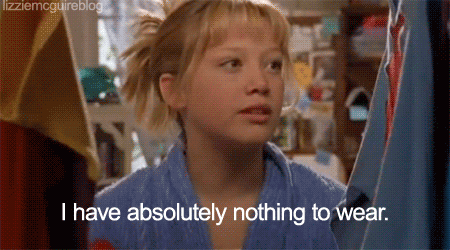 Should I wear makeup for a video interview?
While this is not a F2F interview, the interviewer can still see you – albeit pixelated. 
Ask yourself two questions before you decide whether or not to apply makeup. Does your job require you to? Do you feel better about yourself if you do? If you answer yes to either of these questions, go ahead and put on that lippie!
If you're trying to look more profesh, but don't want to splurge on makeup before you even get the job – try searching for it on Carousell! So many people sell off their makeup after trying it once because it doesn't suit them. Don't know if that nude lipstick is going to make you look cool or half-dead? You could experiment endlessly on what works for your skin tone in the comfort of your own home instead of standing around Sephora all day. 
Should I use my phone or my computer for the video conference interview?
Use the device that has the better camera. Contrary to popular belief, you do not always have to use a computer for a job interview on video! 
Buy an iPhone or a laptop stand to help you prop up your device, so you don't have to hold the phone during the interview. You want to be showing your face, not other parts of your body, and you don't want your arm getting tired! As the purpose of the stand is purely functional, you just want to make sure you've got a reliable brand – and these are easy to find on Carousell at bargain prices.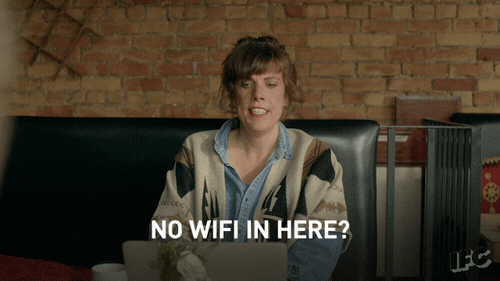 A stable connection is SO important during the interview. A few things you could do to ensure that is to use the 'app' version of the video conference tool – they tend to be more stable than the web browser version. 
Also, sit near your home router so that you won't see the dreaded "Poor Connection" pop-up during the video call! If your wifi router is in your noisy living room, do consider buying a wifi booster and add it to your room so that the wifi in your room remains strong.  
What's the best lighting for a video interview?
Natural lighting is best, but if you don't have that, or if the interview is in the afternoon where it could get quite dim, buy a ring light with a phone holder weeks before your interview. Unless you're interviewing to be a professional YouTuber (wait, where do we sign up for that?!), you can buy basic ones off Carousell without breaking the bank. You can probably get away with selling it on Carousell after you've secured your job!
A ring light will give your face a soft glow without making it look too dramatic! Avoid sitting under fluorescent lights that will cast harsh shadows on your face. 
What to watch out for during the job interview
Which background should I use during a Zoom interview?
It may be tempting to use virtual backgrounds that make you look like you're in space or in San Francisco but please refrain from doing so.  
You should also consider "dressing up" your background either with management books or art pieces. Or even plants, if you've green fingers! This is your chance to show a personal side to you, and that can set you apart from the rest. If the interviewer asks you what are some of your personal interests, you could just point at your background 😉 What a prop!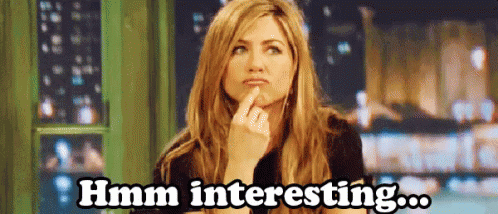 How can I stand out during a video interview?
Make use of the screen-sharing option. If you're a developer or a UX/UI designer, show your interviewer the website that you've helped build. If you're a writer or illustrator, flash your portfolio on-screen. Now that everything is online and retrievable in a second, make use of this opportunity to really show off what you can do / have done. More functionalities for Zoom, Google Hangouts and Skype  here. 
Is there Zoom interview etiquette I should take note of?
Wear headphones or earpieces which allow you to speak directly into the microphone so that the interviewer can hear you loud and clear. 
Be on time for the job interview. Not 15 minutes earlier – your interviewer may be on the same video call line with another candidate. Not 5 minutes late either, because there aren't any excuses for being late. 
Always practise for your video interview. Try recording your rehearsals on your phone camera and observe your responses and how the outfit and lighting look, all before the actual interview. Rehearse with our guide to top interview questions here.
Nowadays, video conferencing software even allows you to record the actual job interview. Ask the interviewer if you can do so; that's good material you can refer to while preparing for future interviews 🙂 
We hope this guide to acing your video interviews is useful for you as you start looking for or switching jobs. Good luck!