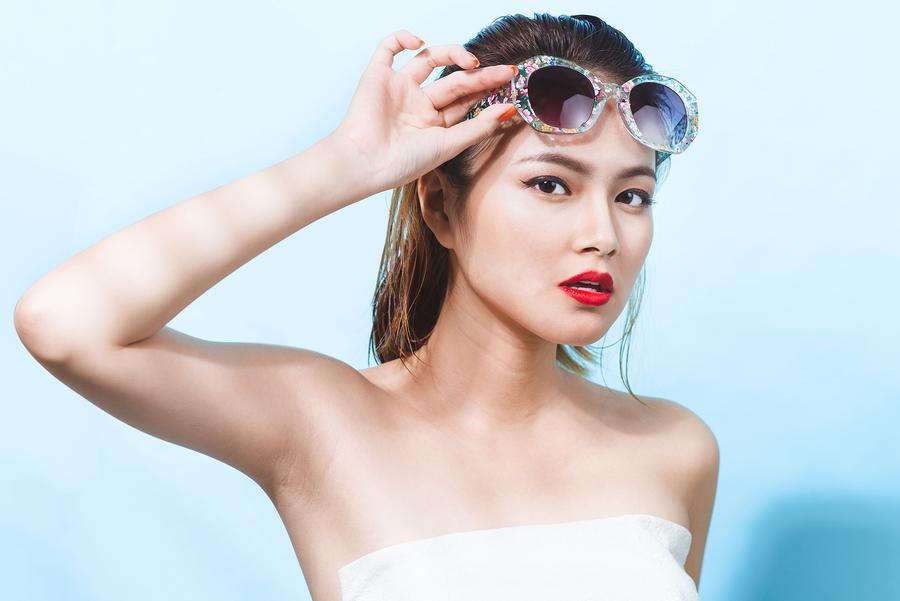 Reading Time:
5
minutes
We're living in a digital age where trends change overnight or within a matter of minutes online.
Where brands are selling experiences as opposed to products – because who buys products anymore?
Where houses and cab rides are shared by complete strangers, and phones might as well be called our other halves.
Fashion hasn't been left out of this whirlwind of global change. If you want to keep up, here are seven fashion trends that will change the way you shop.
1. The mobile phone as a store
Mobile phones have become such an integral part of today's society that it's no shocker that consumers prefer doing their shopping on their mobile devices. Brands have noticed the dependence on mobile phones and have personalized the experience specifically for that.
Consumers now have power in their hand and they are choosing what to buy, when to buy it and where to buy it. The smartphone has taken over the desktop as the dominant platform.
Mobile is getting bigger and more important, and brands are noticing this. The fashion brands that want to enhance user-generated content know that mobile is key. It has become the main bridge between digital and physical channels. So brands now have to make sure that all their channels become a single seamless shopping experience.
2. DIY Fashion
Everybody wants to be an icon and keep up with the latest fashion trends, but who actually has the wallet to sustain a designer lifestyle?
Fashionistas have said that they will rock it on a budget and indeed, it's happening. More and more people are buying second-hand clothes online to get the red carpet look at a fraction of the price.
Who said looking good had to be expensive?
We had some tips earlier about turning old clothes into fabulous news-worthy outfits.
3. Goodbye stores, hello experiences.
I remember a few years ago, walking into a store that had a DJ or a singer was a big deal! It really wasn't something you'd see every day, especially if it's hunky guys standing near the door. But these days, it's become quite commonplace.
You can see that brands are moving away from just selling you their products, and now they're selling an experience. They are tapping into emotions more and more in a bid to understand the consumer and why we decide to buy things.
Brick and Mortar stores are quickly dropping out, and those left still standing have to fight for survival. Store experiences are becoming more personalized and experiential. Shopping has stopped being a one-size-fits-all experience and is now moving into the exclusivity of individuals.
4. The buyer becomes the seller
I think you definitely saw this point coming, since we're the Carousell blog LOL!But seriously, with the way digital and mobile is going, it's easier and easier for people to sell things too.
You don't need to rent space in a mall with lots of foot-traffic to get customers. As long as you've got your smartphone and and something you don't want or use anymore, you can become a seller in the wink of an eye.
Just look at the Carousell office: from marketplace operations to engineering to design – everyone here uses Carousell regularly to sell and buy things because it's that easy.
5. The subscription economy
With many shoppers opting for the casual more relaxed look, it's no surprise that many of them are choosing to shop from home. If you put that together with the need for personalized services, clothes and fashion subscription services come up as an interesting trend.
Clothing subscriptions are becoming more about personalized experiences because brands have to work extra hard to reduce the dropout rates.
One example of an innovative clothing subscription service is Le Tote:
There is a lot of room for growth in this category and brands are taking notice.
6. Limited edition
Producing and moving a lot of stock used to be a good thing, but again things have changed. The need for exclusivity has powered consumers and brands alike to push for the opposite.
'Limited edition' has become a word consumers love to hear. So instead of overstocking, brands are under stocking to meet their clients' emotional desires. I guess I myself am also a sucker for anything that's limited edition.
7. The growth of athleisure
Fashion is moving from being stuffy and uncomfortable to casual and chic. Athleisure has become the casualisation of fashion – just check out what a lot of our team wears in the office.
Developments and growth in this sector are imminent. Retailers, to keep up with the ever-changing trends, are moving into the lifestyle category. Brands are either launching athleisure brands or collaborating with celebrities for that.
Fashion is becoming less focused on performance, and sticking to lifestyle, which now dictates the trends.
'Beauty is pain' has been replaced by 'Beauty is comfort.'
What's in the future?
The way you shop has changed, and will keep changing at a rapid rate. When you work at a place like Carousell, you definitely have to keep up with the changes.
It is a time for new ideas and new ventures where nothing is holding anyone back. We're not just watching the trends here either; our product team is hard at work developing some really amazing stuff. We were the first to take classifieds into a mobile-first platform where people can snap, list and sell in 30 seconds, and soon it'll be even better and faster!
The way we shop has changed significantly in the span of just 20 years. It's exciting to think just how different the next 15-20 years will be.