CAROUSELL STORIES
LATEST STORIES (Last updated 15 March 2018)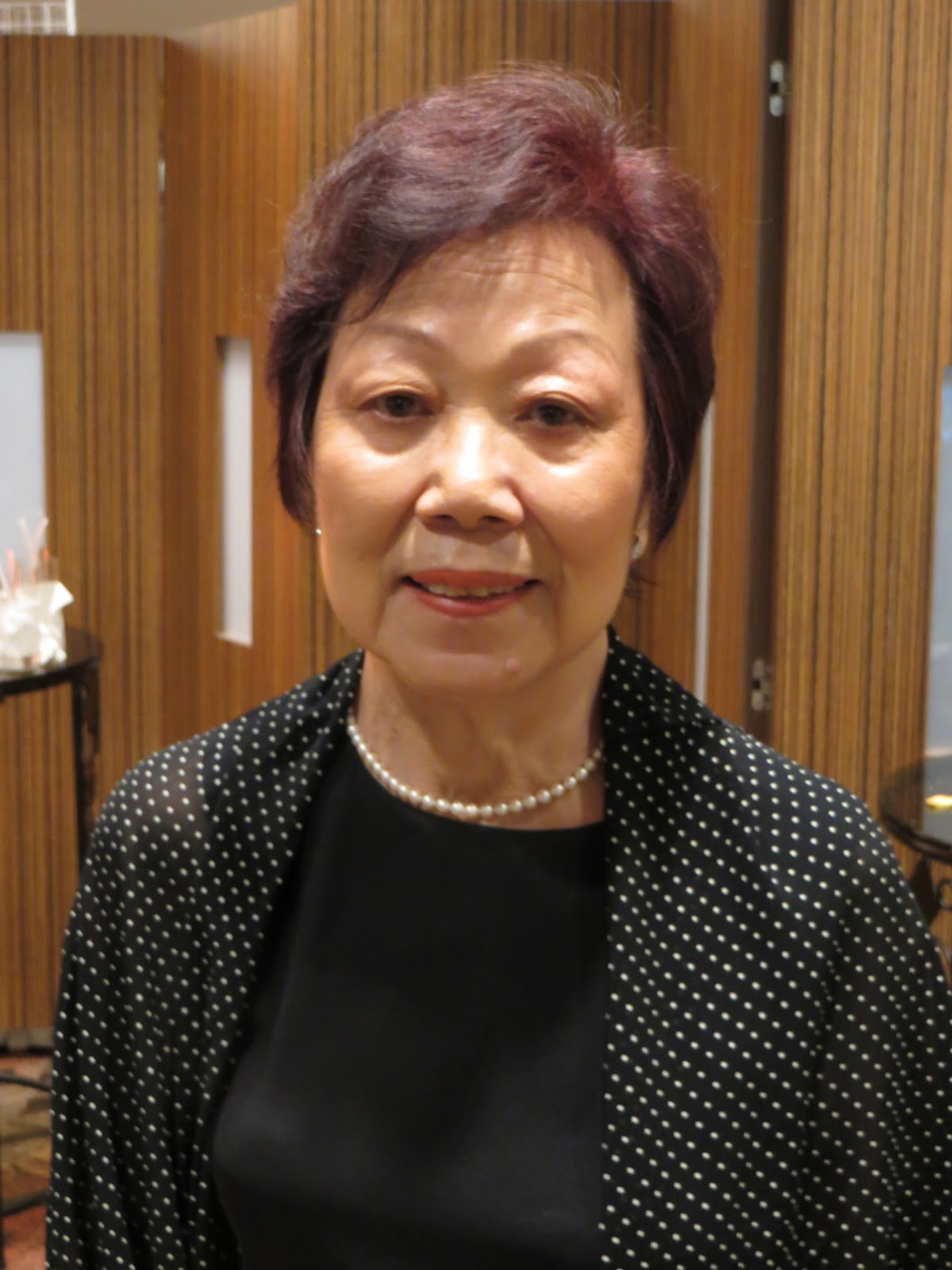 Never Too Late to Learn
"I have a lot of underused items. When I was moving my house, I wanted to clear it out. I gave some to people. Some appreciate it, but others like my sister said she had no more room for my gifts! That's why I decided to start selling on Carousell. I'm not very IT savvy so I didn't know how to start at first. One day my friend decided to teach me – she was 60! She wrote down the instructions for me, and I slowly learnt how to do it. It's quite addictive when you sell something you feel so happy. At first, I was a bit sceptical, but it turned out to be very easy. I sell my things at a very cheap price and have sold about 50 items to date! " -Doris, @annweeang303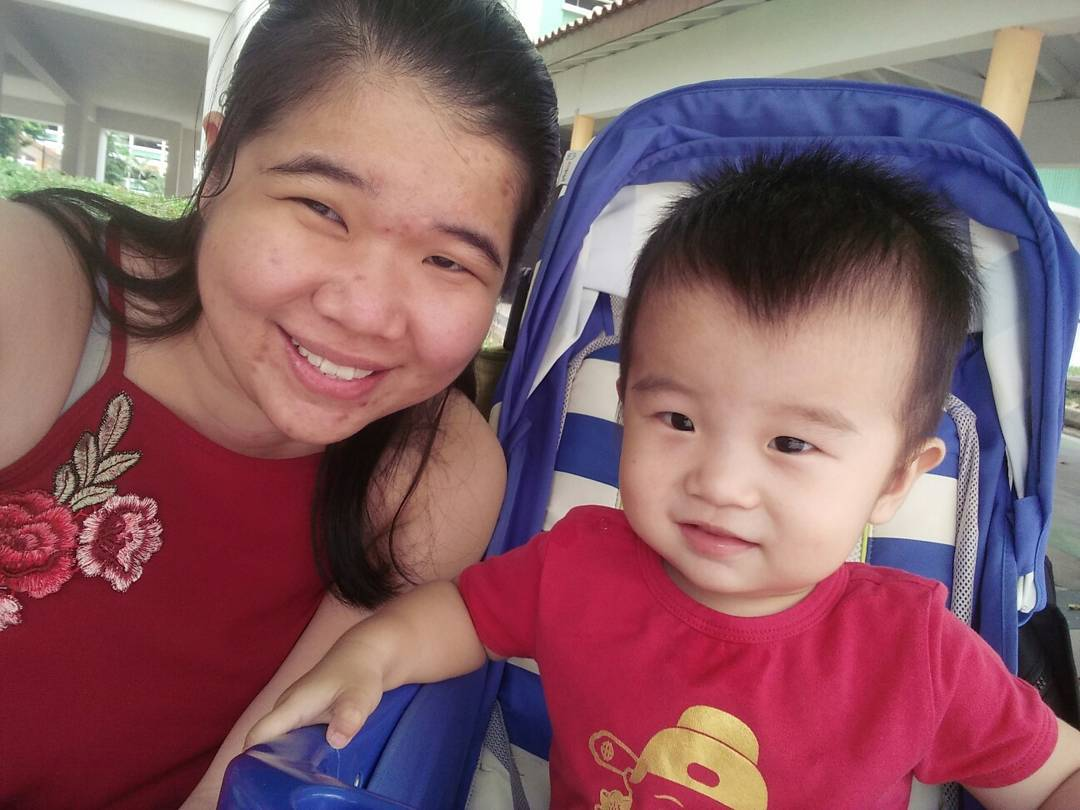 Initiating #Blessings Movement
"Since I was young, I've been under my parent's influencer to help others whenever possible, and that helped to spark my passion in helping others - before I was pregnant, I've started many self-initiated campaigns to help others in need. After becoming pregnant, and knowing that I'd become a single mother (by choice!), I realised that I couldn't spare that much cash to help others anymore - but I didn't want to stop what I was doing to help others. Hence, I started trying my luck around Carousell - asking if there were people who are willing to give away what they already have (in their listings for sale) to someone else in need. To my pleasant surprise, many people actually were willing to help - so that's how my #blessings movement started." -Jena, @jenalxy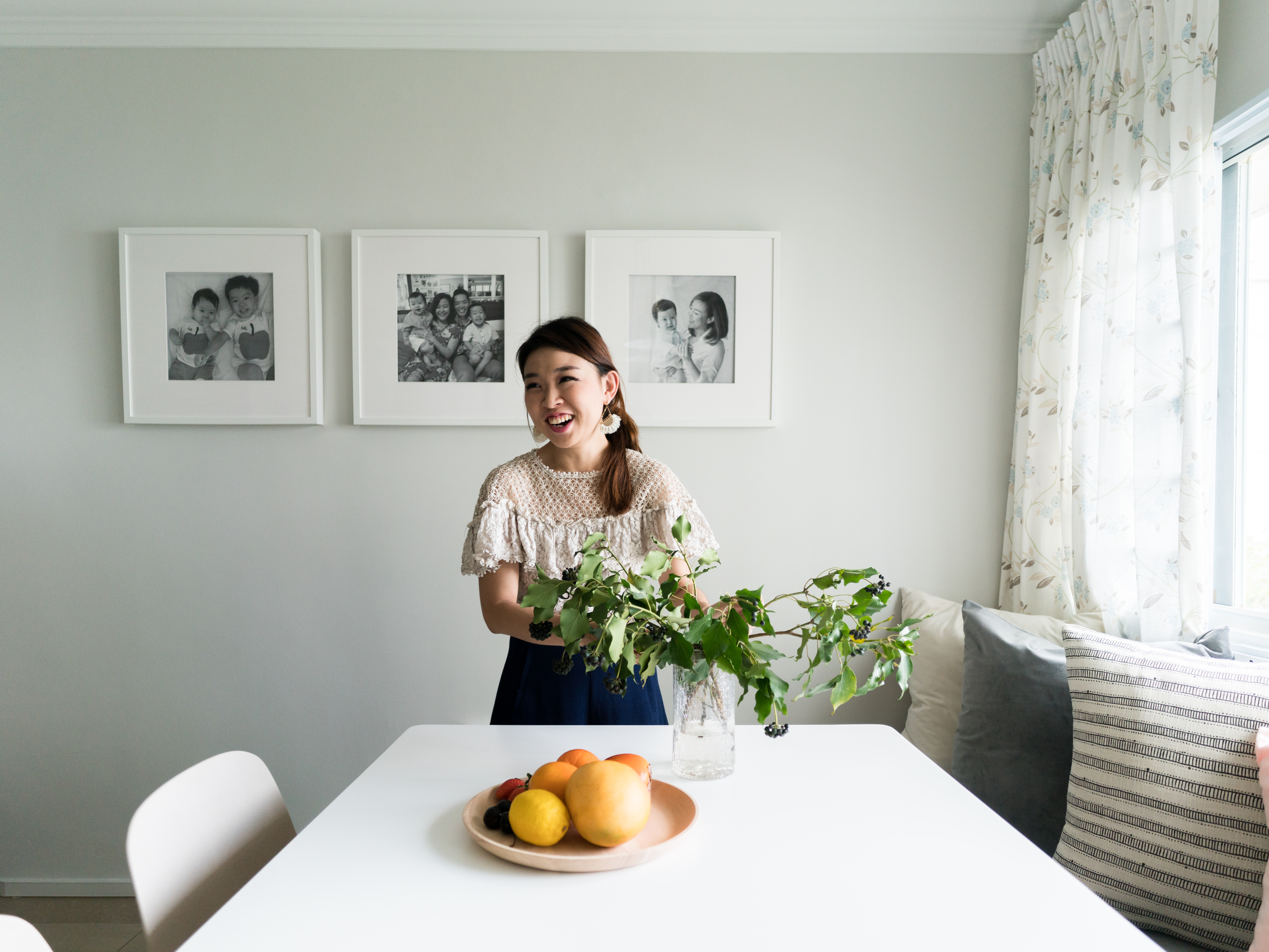 Always an Adventure
"Oh my, there are plenty [of memorable experiences with the Carousell community]! I found 3 amazing delivery courier leads, had free furniture given to me upon collection, free drinks and snacks when I visit their homes and met new people and their furry friends. Sometimes I hear their sob stories, sometimes I hear their happy stories. It's always an adventure when you shop on Carousell. One of the coolest finds I found on Carousell for a client home was a one of a kind Carrara marble black cabinet which was in such a good condition and looked even better than the pictures and fits the wall I envision to a tee. It's these moments that make me love preloved shopping so much. That satisfaction of knowing this piece of furniture has more potential than it looks." -Priscilla Tan, @styledbypt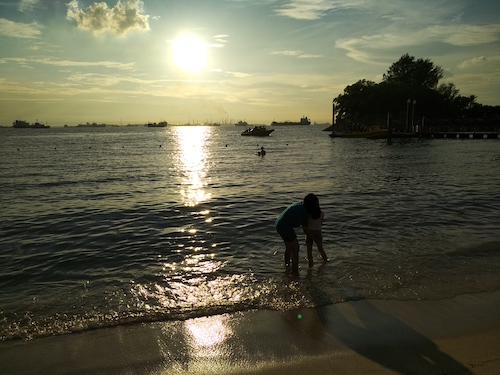 Bringing new life to unwanted items
"Unbelievable shopping experience on the Carousell platform! A great place to meet and exchange uniquely items, not just buy and sell, pick and go, but sharing of common interests so wholeheartedly between people! The sellers are truthful and willing to let go their new and unused or preloved item, which continue to bring new life to the items with a new owner. I really appreciate that Carousell has actually help me save my precious time on shopping. Yes, 10thumbs up for Carousell!" -Frances, @francesqueen1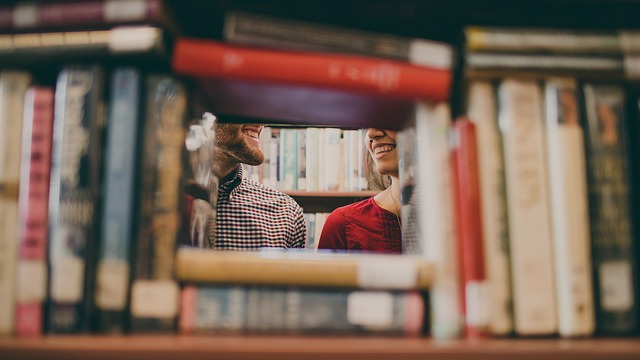 Unexpected friends
"I was purchasing an item from a fellow Carouseller. After we met, we chatted for a short while and found out both of us were still schooling. Even though we were in different universities, we were both surprised that we could get along so well. We exchanged numbers and subsequently went out on several shopping trips together. We are now really good friends! It is amazing how Carousell has become a platform for strangers to become life time good friends!" -Joe, @closetready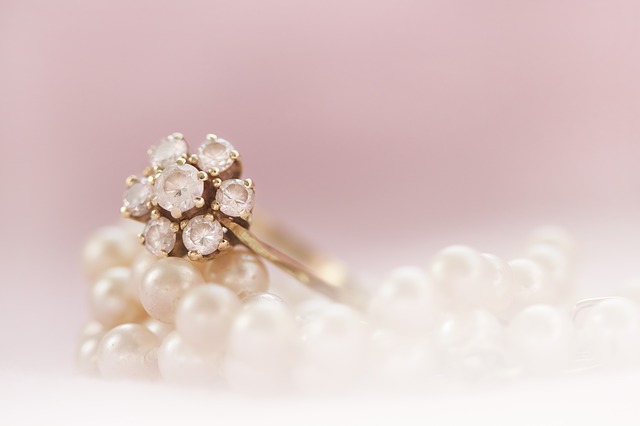 Ringing with joy
"I wanted a fashion ring to go along with my outfit, and made an offer to a Carousell user. Within minutes, she replied and we confirmed on the place and time to meet. Everything confirmed within a day! At the meet up, she told me to check the ring for size. However, it was too big and did not fit. I thought, "What should I do now?" However, the seller was kind enough to bring me to her house to choose the right size. I was really happy and I am so glad that she could help. She even gave me an extra ring for free! I have met others who only care about profit but not service for their buyers. However, I am so glad that i have met this great seller on Carousell and made such a smooth and fast deal. Thank you!" -Viven Tan, @crystalchenj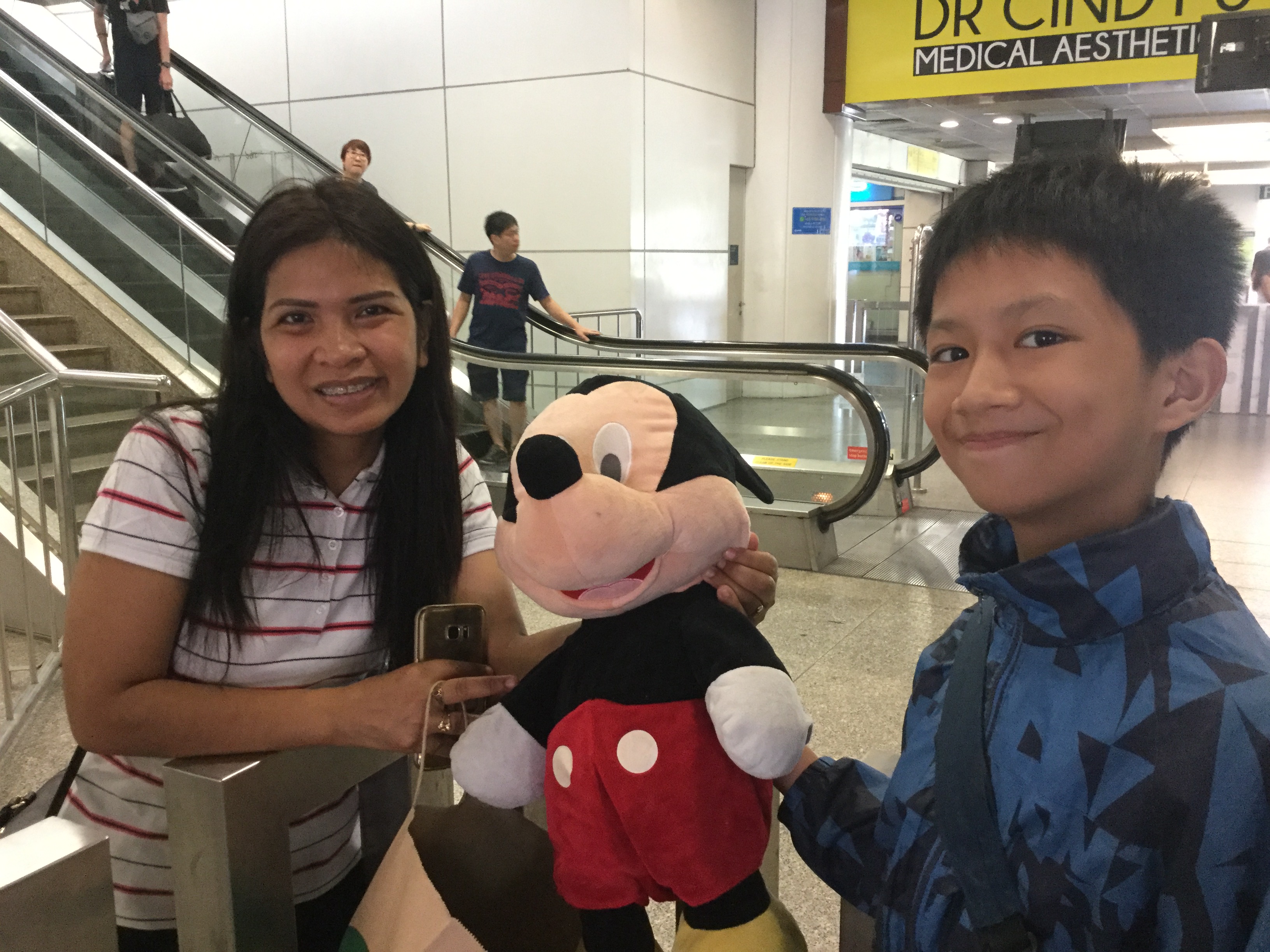 A New Companion
"Decided to give away my younger son's giant Mickey Mouse plushy which he doesn't play with, as a Valentine's Day gift for someone on a budget. Received lots of responses but @prettinpink's story touch my son's heart so he picked her as the recipient. She intended to give the pushy to her teenage daughter who loves Mickey but only has a small one. She wanted her daughter to have a bigger one to hug and keep her company whenever she feels alone when she's not around." -Ivan, @issaac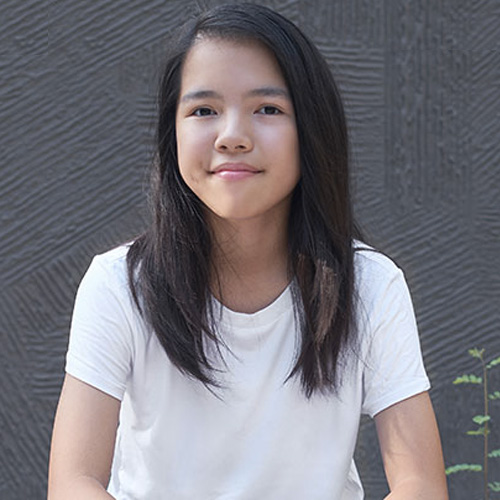 Living the Dream
"The story goes back to 12 January 2014 when Nina was 9 years old then. On that day, she asked me to buy a shop. "It has always been my dream to start a business; and Carousell allows me to do so online," Nina said. In August 2016, we set up our Carousell shop, @dadndaughtershop. We used it to sell her pre-loved toys to start with, but what we really wanted to do was to sell our own stuff: photography and art & craft, something both of us love doing. I recently decided to quit my job to give myself an opportunity to focus full time in photography. That's when she decided to set up her own Carousell shop, @matchaseed, which she uses to sell her pre-loved toys." -Hendra, @dadndaughtershop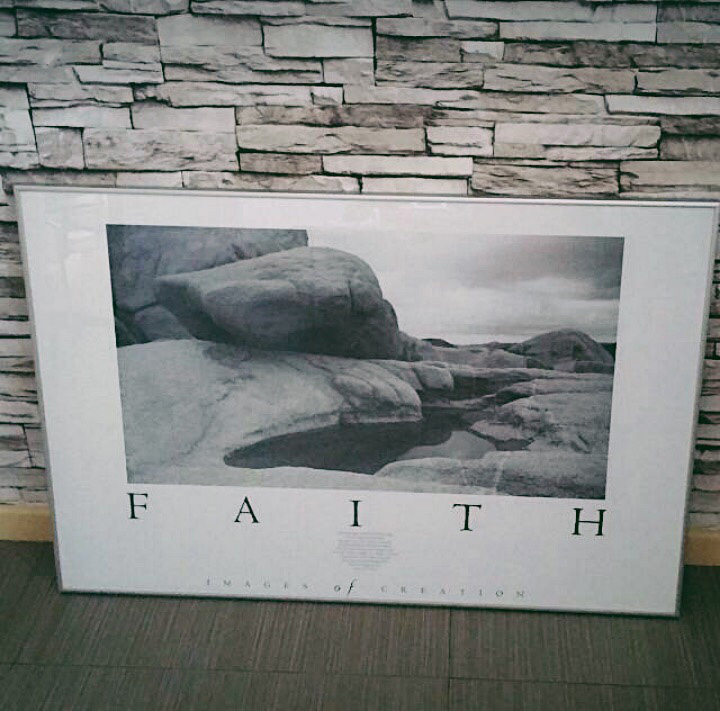 In Good Faith
"I have been a Carousell user since 2014 and have met so many nice folks. Amongst the many that I have come across, I recall this particular seller who goes by the username @jigarwala. She was giving away a huge framed picture which reflected the word Faith, which I was very keen on. Not only was the item in great condition, the seller herself was a breath of fresh air. Bubbly, smiley and so kind, it just made my day and I kept smiling from ear to ear after the encounter. Indeed, I was blessed not only to inherit the item from her, but to have come across someone so gracious and so pleasant." -Ho Sean Shan, @bewitchedbotheredbewildered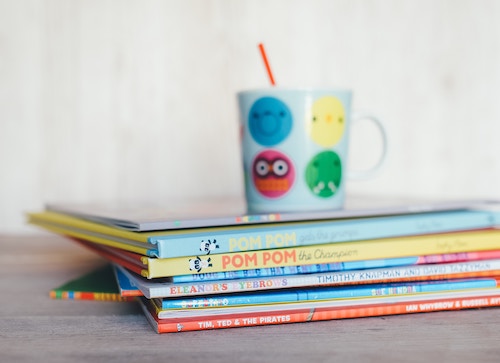 In Her Good Books
"Peggy's Project posted a set of Sec1 assessment books to be given away. I immediately made an offer and arrangements to collect them from her. Little did I realise she had more than just that set of books to bless. She also had 2 sets of Science Magazines to give me when I told her I have 2 younger children. Not only was she generous, she was also very friendly. Some of the books that I didn't need was re-blessed, so her gifts were the gifts that keep giving. Eventually we ended exchanging numbers and promised to keep in touch." - Lina, @inag_anilzaron Meaningful Transactions
"All the items on my Carousell originate from my highly personal interests and hobbies, ranging from workwear to flashlights and guitars to film cameras. As such, Carousell has helped me make many new friends. Every time I meet someone new for a deal, I always get more than I expected. It's never just a cold cash and carry, but instead it's an exchange of ideas, opinions and friendship. So thank you for being a platform for like-minded enthusiasts and kindred spirits to meet." - Phil, @oldsteel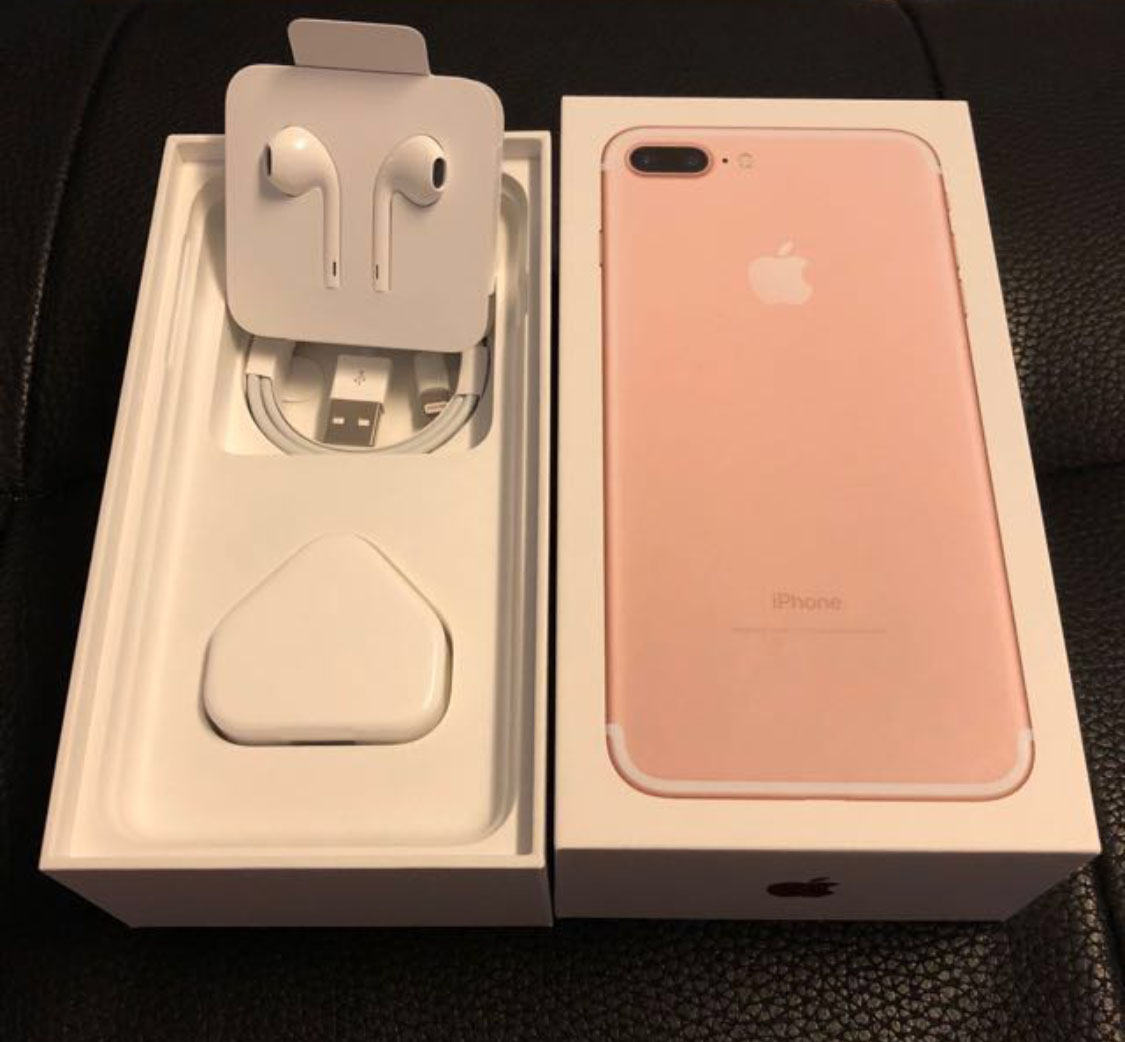 Worries Put To Rest
"I was looking forward to getting an iPhone 7 Plus for my dad as a gift but was worried about being cheated by online scams. However, seller @aurora555 reassured me by setting the meet up at the Apple store to run a test just to ensure the phone was in mint condition during my purchase. No doubt it's the best buy of ALL time when the quality of a secondhand phone can be reassured by a kind seller like her. She could have just sold me the phone, and ignore any possible issues after handing over but she didn't. Sellers like her really build my trust to shop online, and save me from all the worries of purchasing a second hand phone. Just want to thank this seller for being highly accommodating beyond words!" - Queenie Toh, @dealwlove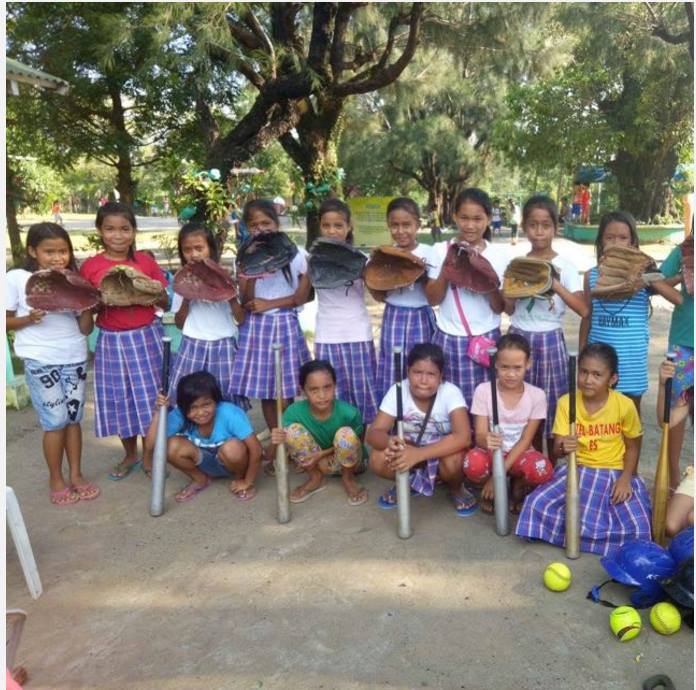 Baseball for Champions
"I sold my son's old baseball gloves on Carousell. I found out that the buyer is a fellow Filipino who sends home softball and baseball equipment to his 60 year old mom who coaches softball to 8-12 year old girls.  They have qualified for the national games at some point but have declined in performance because they did not have the right equipment and  nutrition. Last Christmas, we sent them one jumbo box of additional equipment, shoes, clothes and even educational books and video. We look forward to hearing about their progress on the sport. Thanks Carousell for the connection and we hope we can help the kids be off the streets and be champions in whatever way they can." - Arlene de Silva, @arlenedes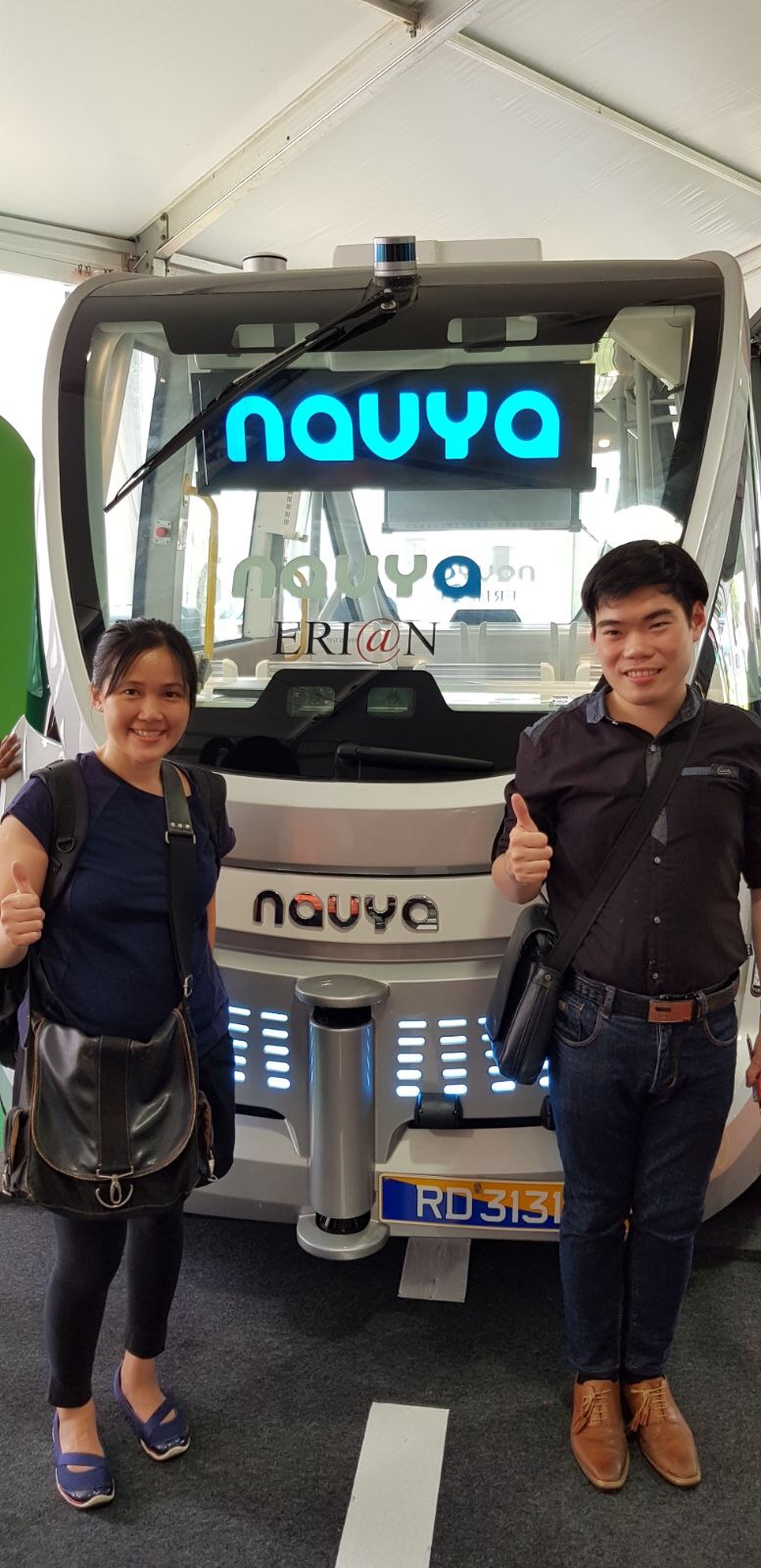 Making a friend with an EZ link card
"I was selling an unwanted EZ link card and it happened that the buyer was collecting this as a hobby. Initially the buyer agreed to post but somehow our topic make both connected and now we have a friendship. With Carousell, I manage to get more friends. The buyer even invited me and my family to a recent Christmas party. Our laughter and conversations have gotten us closer and I have also sold more EZ link cards. Thanks to Carousell which has given us this platform for us to sell and buy, and allow us to make a lot of good friends." -Loh Suat Ching, @jessfred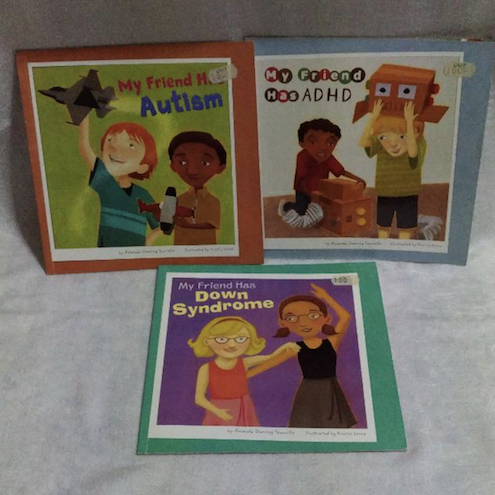 Blessings abound!
"This year, I started to bless some items in Carousell. I got to realise quite a number of people were doing this too. I chanced upon a seller who was blessing some bilingual children books that interested me. These books are educational and the seller happened to stay in the same area. It was a hassle free arrangement to meet and when we met, she was at all smiles. On top of the books, she also included a little soap bar as free gift. She even asked me to keep in touch! It was such a blessing to meet nice people in Carousell! Last but not least, I would like to thank the existence of Carousell. It is an efficient marketplace to sell brand new/preloved items as well as a place for giving & receiving blessings!" -Lydia Tan, @lydia.tan.946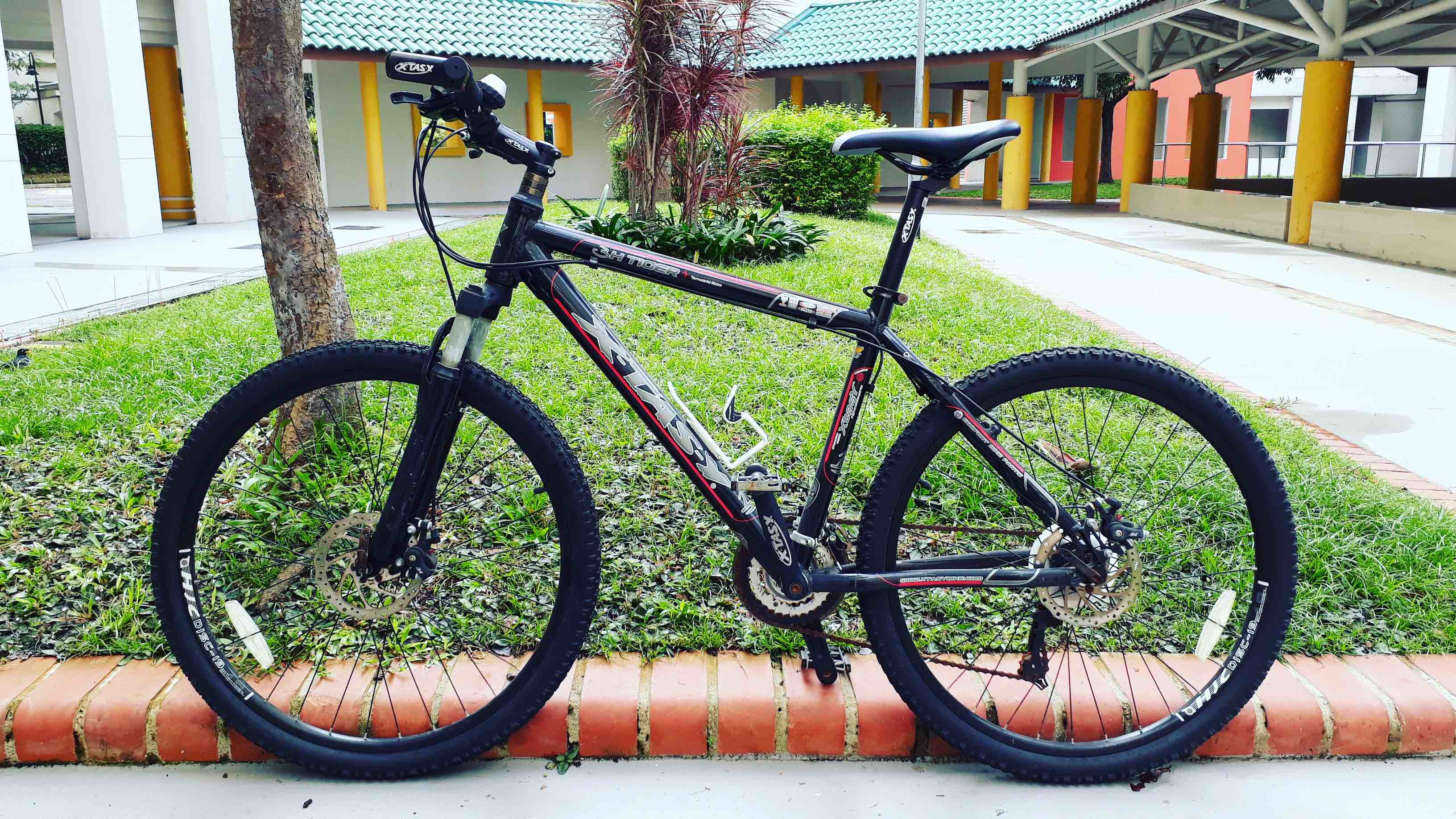 Zippy mobility
"My first-ever purchase on Carousell is a preloved mountain bike. Frankly, I wouldn't have bought it if the bicycle I used to own hadn't been stolen. Interestingly, I was looking at bikes I could buy to replace it on the Carousell app while waiting in line to file a police report. THANK GOODNESS for a silver lining in the form of a sweet ride from Carouseller @Kirpa. His really, really awesome asking price aside, we met literally hours within first contact via the app and I was riding the bike home at the end of the day! Thanks to this gem of a deal, I've since moved on from my stolen bike. My new ride continues to grant me zippy mobility as well as aid my work with shared bikes in Singapore greatly. And just so you know, I promised @Kirpal to park the bike behind closed doors whenever it isn't ridden as often as possible!" -Raymond Yeo, @raymondyeo.sg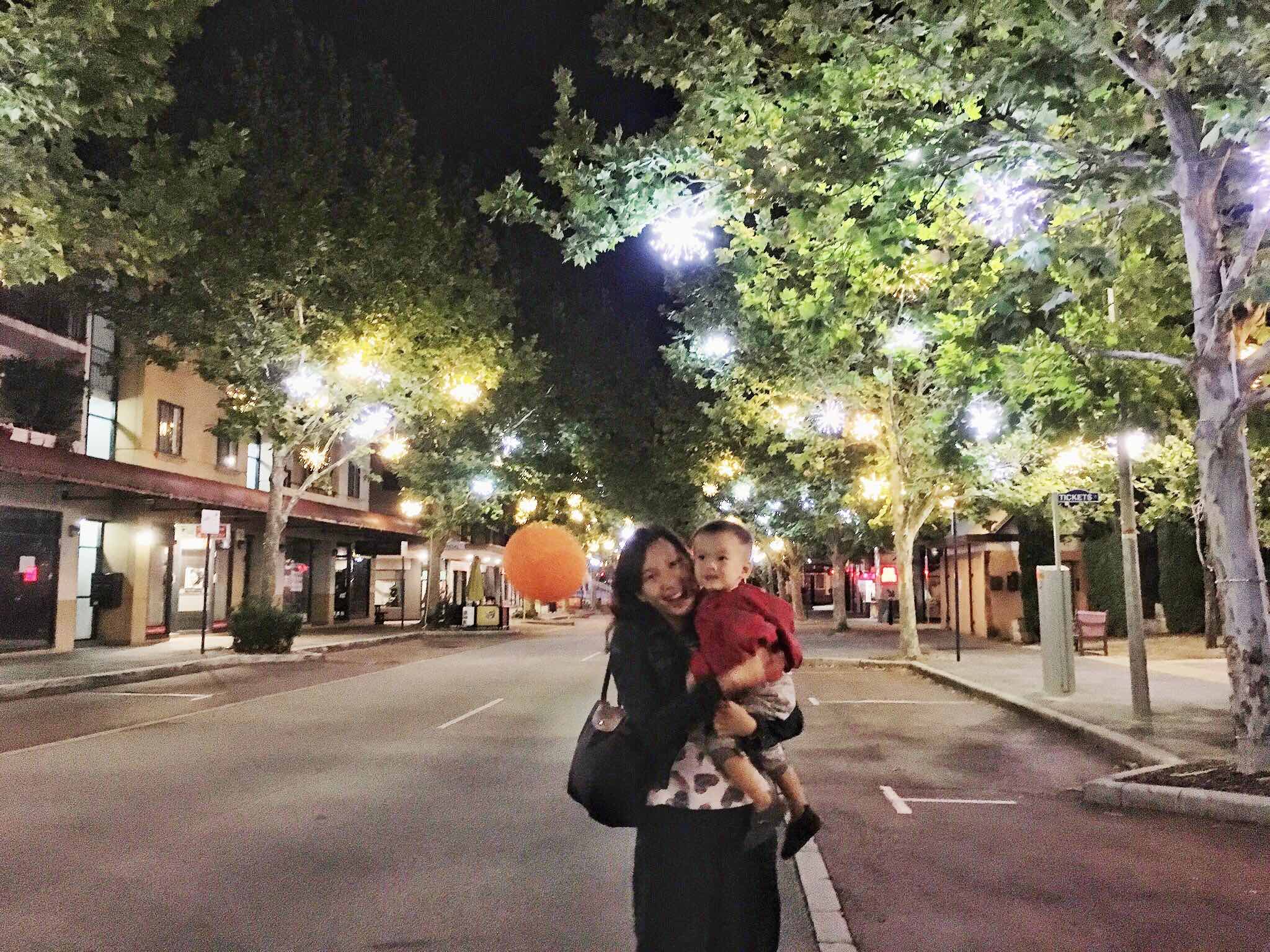 One more jacket
"As we were packing for our holiday to Perth, we realised that we needed to get a jacket for our two year old toddler. Took some time before we found a suitable jacket on Carousell from @Aini84. After payment was made, the seller was unable to send out the jacket by post on the agreed date as her son contracted hand foot and mouth disease. She said that she would try to send it out by the next day. However, our trip was in a couple more days time and the jacket would not have reached us in time. We were prepared to just drop by the shopping malls to get a jacket. However, when the seller found out, she offered to drive all the way to our house to deliver. So she came with the jacket and without our knowledge, she included another similar sized jacket in the plastic bag without informing us. We were appreciative of the extra mile (and jacket) she gave to us!" -Candice Kan, @candyice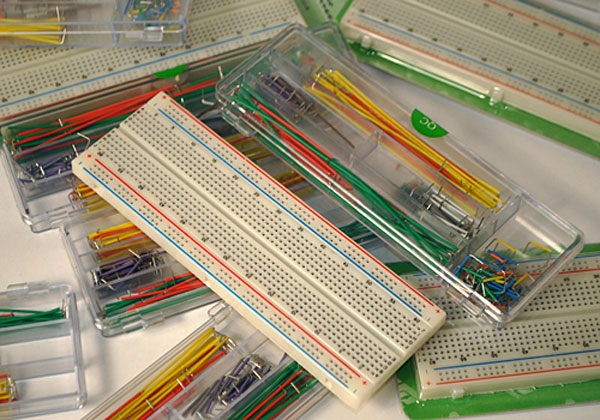 Saved by a Carouseller
"I had a school project where I had to do some programming and engineer a product, using several parts including a breadboard. However, on the day before the presentation, my teammate broke the breadboard at about 5pm. I figured that all the shops at Sim Lim Tower would have closed by then so I had to rely on Carousell to save my grades!! I met this seller @sbtan004, who agreed to meet on the same day at 7pm. I was glad and I hurried to Jurong East to take the NSL to Novena. However there was a NSL breakdown and it took me a long time to get there. By the time I reached it was 7.30pm, but the seller was waiting patiently and did not mind the delay. Instead of hurrying the transaction, he told me to check the quality of the board. He said the money I gave him did not matter. Rather, the satisfaction of the customer matters. I was very impressed with him and grateful for saving my team's grades!!!" -@shriniket, @bookbot123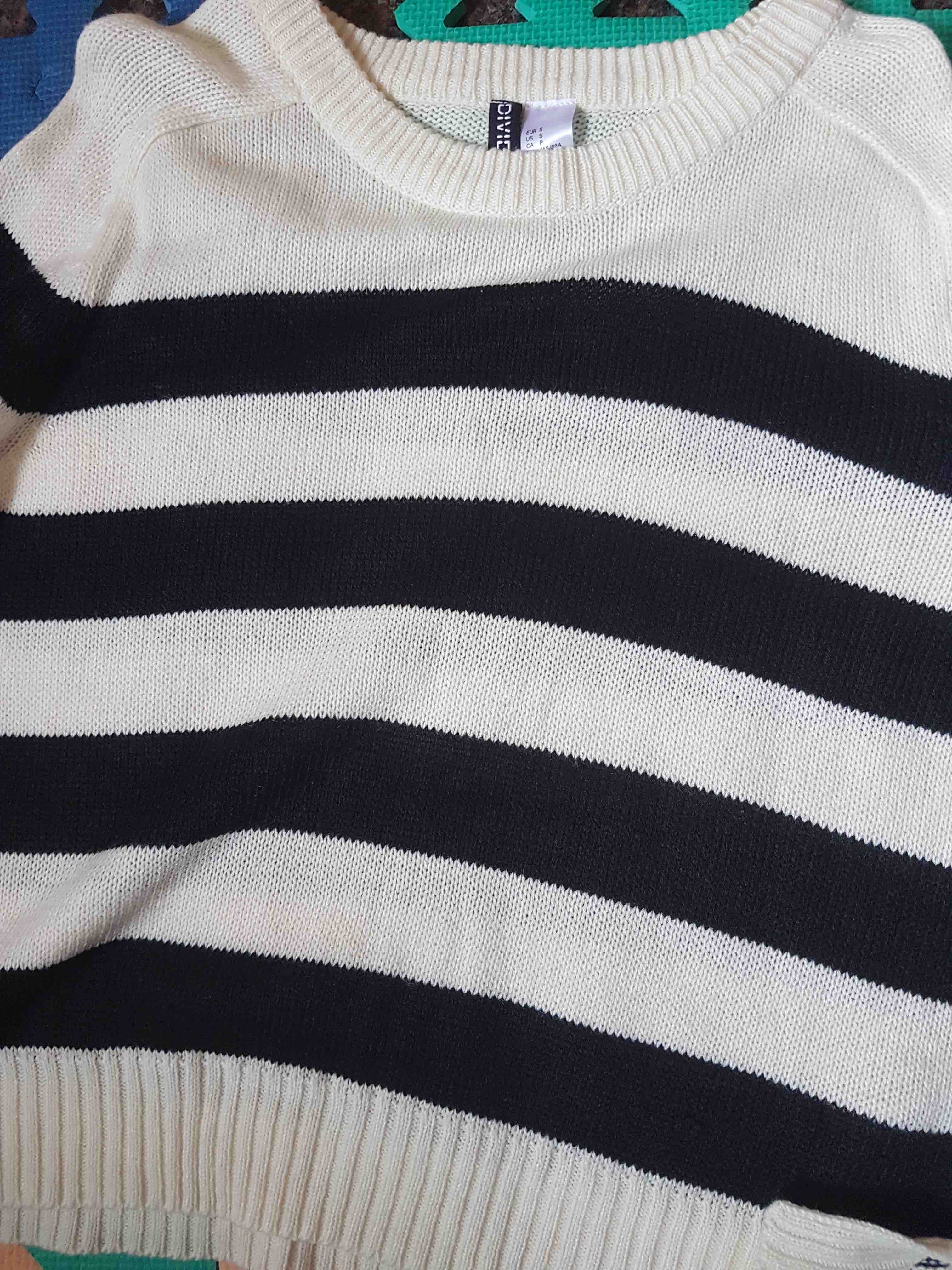 Spirit of Giving
"It was nearing Christmas and I was not able to find any presents for my grandmother as my family is under financial difficulty. However, just as I was giving up hope, I came across this user who was giving out female clothes for charity.
Surprised, I chatted with her and managed to receive a female pullover which makes a great present for my grandma in this cold weather of December. I was really happy and I thanked her.
Not long after, Carousell launched a blessing tab for people to bless items which they do not need which i found very relevant and touching as it will definitely continue to help low income families like us." - Nicholas, @chukuku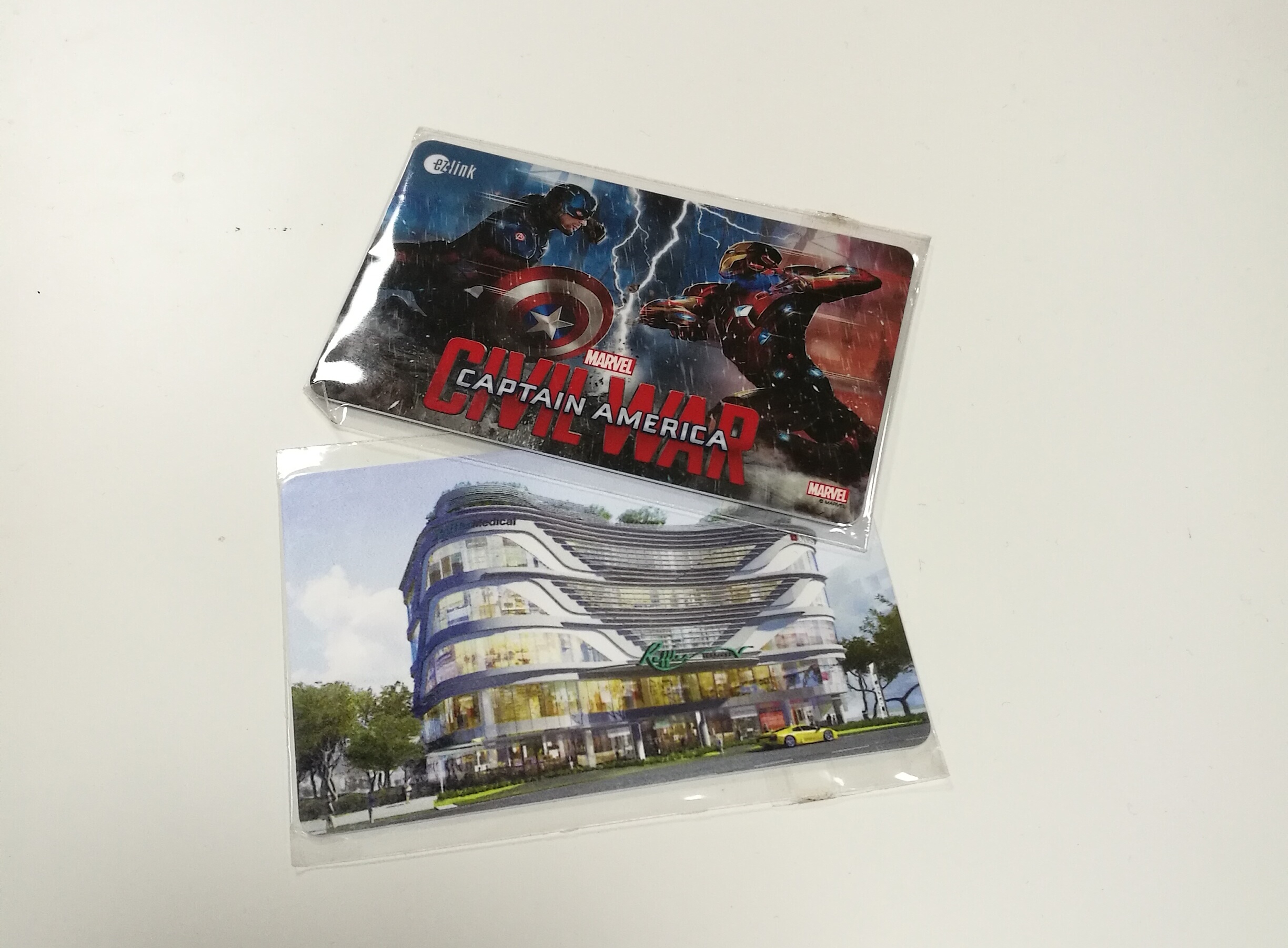 Bonding over collections
"I discovered my hobby of ezlink collecting in late October 2017. And since then I have become one of the most active users at Carousell because Carousell is the most common platform for rare ezlink to be traded by users.
In this past 2 months I always prefer meeting face to face to check the quality of the ezlink before I buy. Because of this I've met lots of amazing collectors who willing to let go their rare cards and share their collection stories.
It makes me realised this hobby is amazing and I have even made a few friends from the hobby where we go out together, buy ezlink together and even celebrate Christmas party together.
Thank you Carousell for building this amazing platform that link us together and strengthens the community. I hope Carousell will continue to expand and link up more people together and help to create more communities of interest" - Rudi, @tendousouji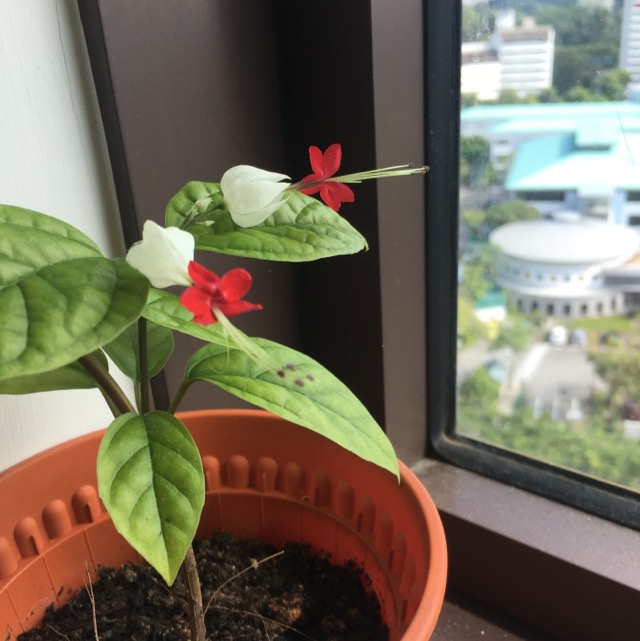 Planting seeds of friendship
"It's about a fellow passionate plant lover, @kiddykath, that I serendipitously met on Carousell. It first started out as a simple transaction for a portulaca plant. She was such a lovely, detail oriented lady who took special care to make sure that the plants wouldn't die in a new environment. She even gave me a plant "insurance", whereby I could get a refund if it actually wilts within 2 weeks!
I started to buy more and more plants with her and we also started to share our own stories our blooms every so often. I think the turning point in our friendship was when I took the initiative to invite and engage her in my school project for a career guidance module. I think such friendships are rare to come by and I really cherish the bond that I have forged with her! And to actually be able to meet another fellow passionate plant lover online is really pretty amazing. -️" - Enqi, @Deklairs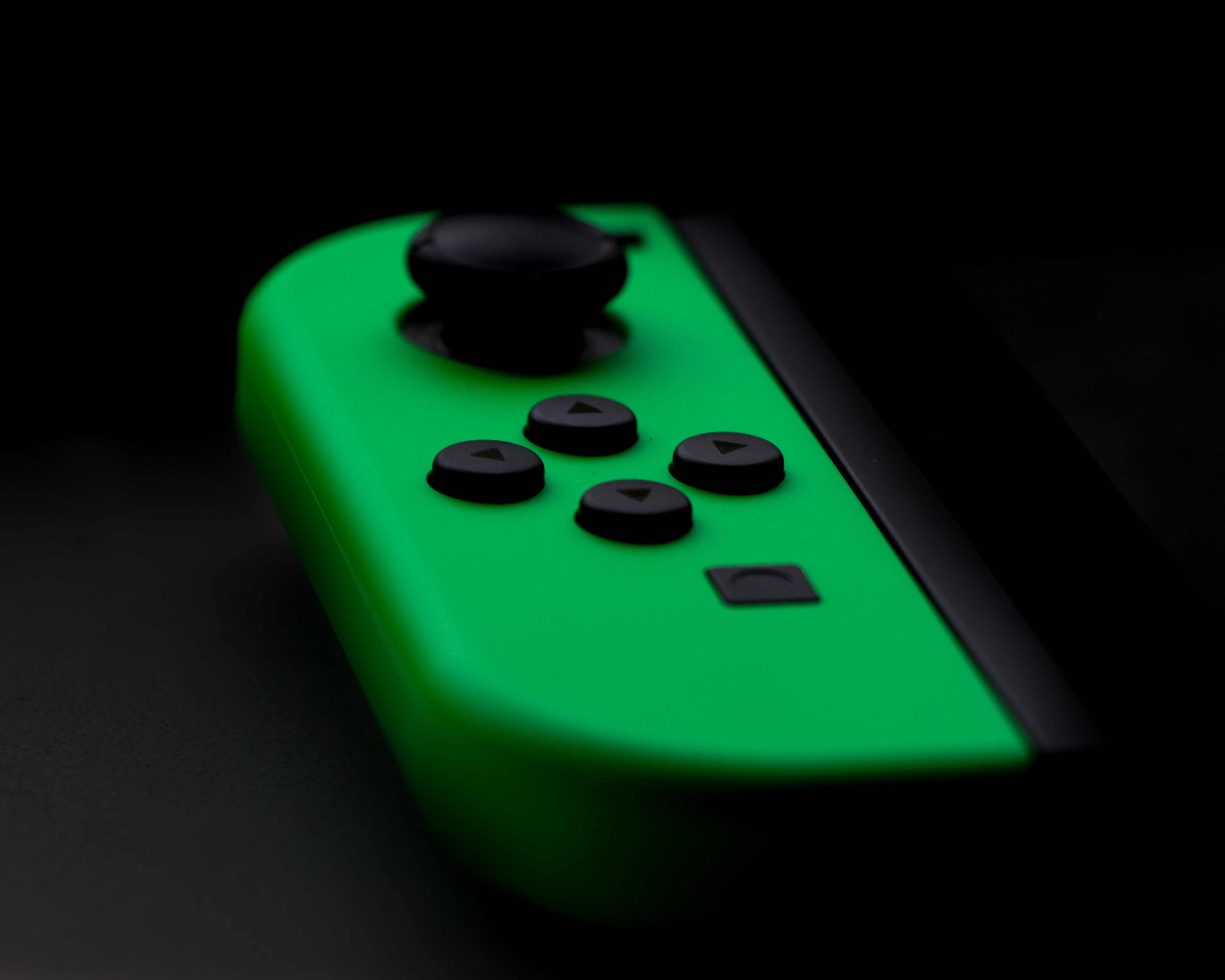 Making someone's day brighter
"Selling and buying stuff on Carousell is a surreal experience for me personally. I've met up with several buyers who are foreign domestic helper and foreign workers on work pass, all of whom were getting stuff from me at a heavily discounted price as they could not afford it elsewhere.
I was happy and at the same time emotional when they told me their stories. I remembered vividly that there was this FDW who has not seen her son for a number of years. She managed to save just enough for an air ticket to go home but could not afford a brand new handheld games for her son's Christmas present. She was overjoyed that she got a good deal from me.
Happiness is what makes this world a better place for all. It teaches you humanity and empathy for people who are separated from their love ones." - Lance, @itachi.u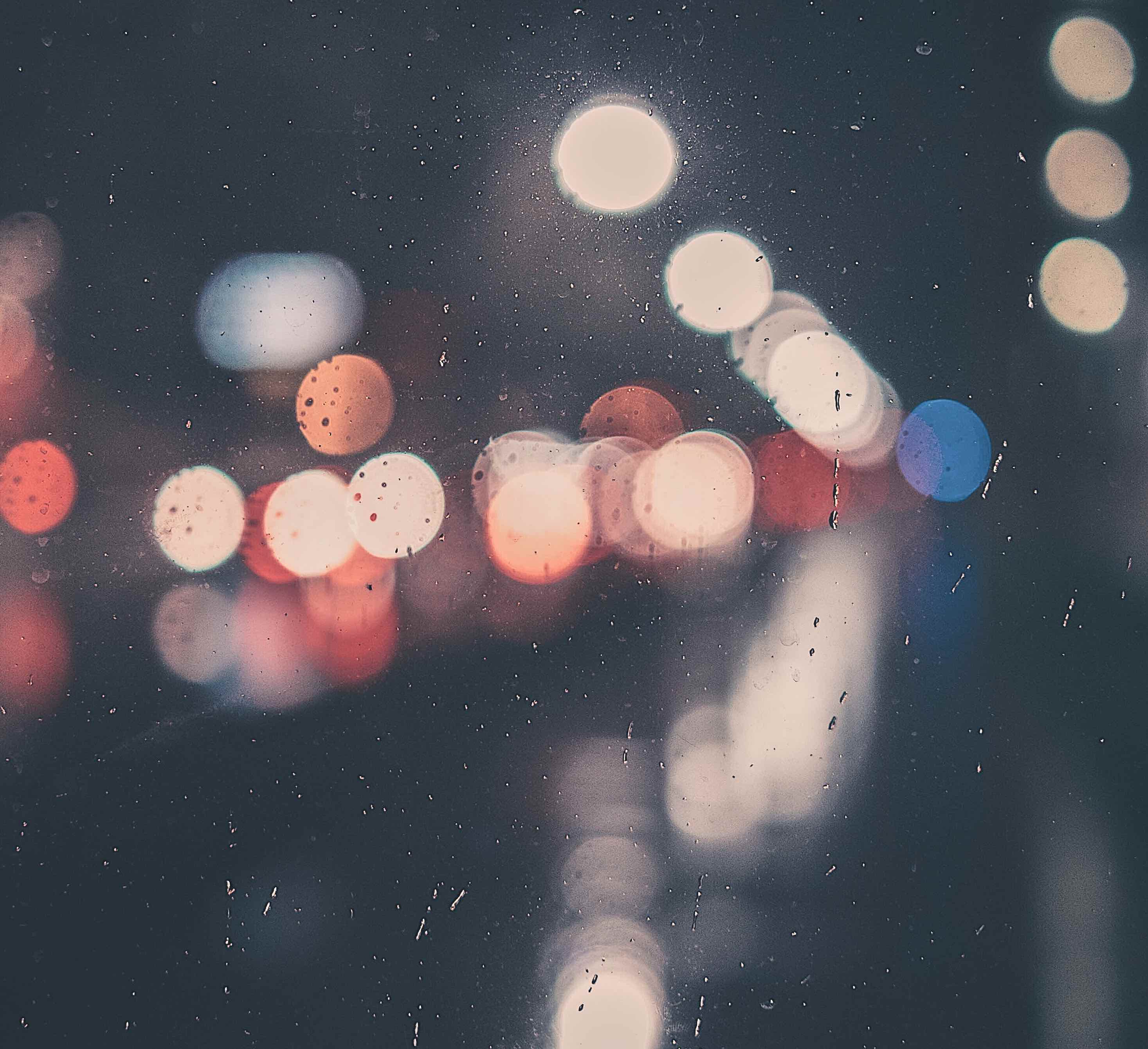 Looking out for one another
"A few months back, I've bought a second hand desktop monitor screen from a Carousell seller. The meetup was scheduled at night to be at his neighbourhood in Chinatown. Throughout the transaction, he was very responsive for my queries on how to reach the meetup location.
After the transaction, he actually offered to walk me out to the nearest bus stop as he explained that his neighbourhood can be quite unsafe at night, given the nature of the residents in the neighbourhood. Throughout the walk to the bus stop, he told me that he always walked his buyers out to the bus stop in appreciation of them making a compromise to meet at his suitable venue and timing.
It was very rare that I've actually felt that there was a relationship built between a buyer and seller and it makes my heart felt warm for the night!" - Deryl Heng, @clearupmyroom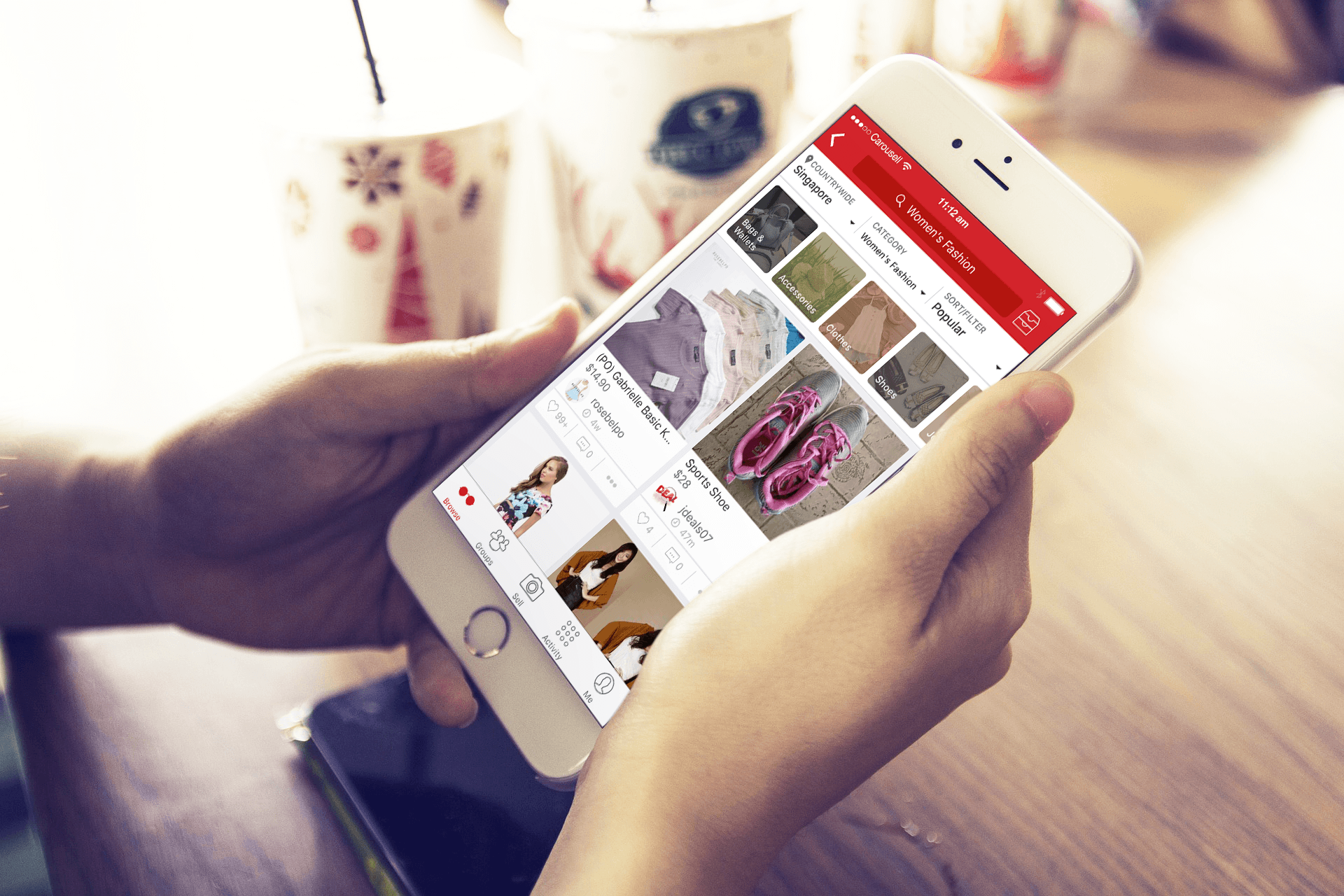 Hooked on Carousell
"I never believed in buying items online, until someone insisted I try Carousell. I've been hooked on it ever since, when my shopping mood hits or whenever i needed to get some stuff for my home needs too.
Along the way, I've explored many unique items on Carousell without having to travel around. I've also met some very friendly people along the way; it's always a great feeling when I can get what I need in such an easy and friendly way. It brings me so much joy!
Plus i learned now to resell my used items when I don't need them too, it helps not to waste preloved but still usable items of ours too!" Firda, @Mrsmrzul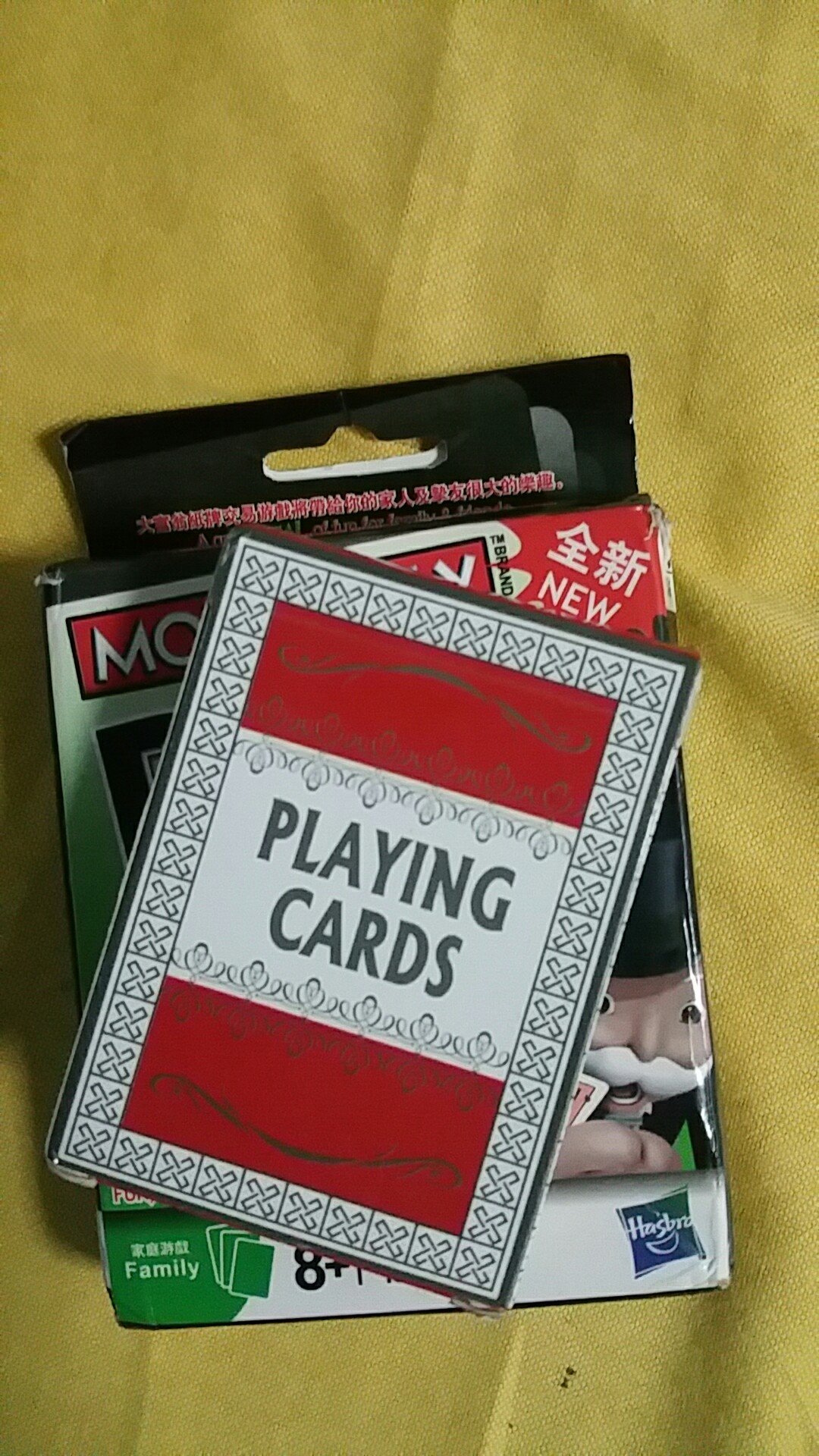 Paying it forward
"I use Carousell to earn my pocket money, and it teaches me to be independent. What I like most about it is giving back to the community! For instance, sometimes I would just put a product for $0, and bless people who really needs the product. Generally, I feel what is unwanted by me can be someone else's treasure :)" - Jake, @Jake14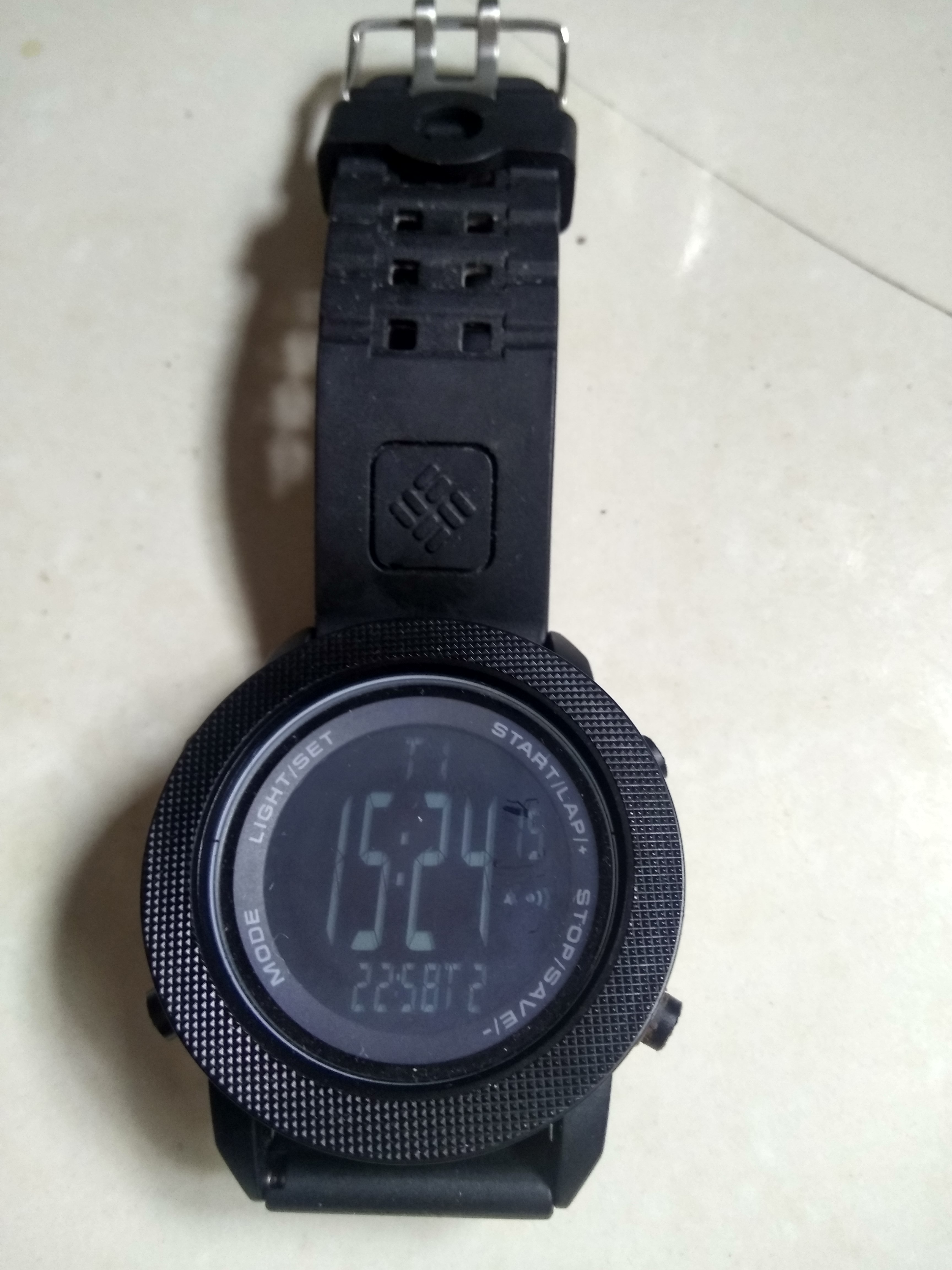 Bonding Time
"Bought two Columbia watches using Carousell. As it turns out that the seller resides just one MRT Station away and is a SAFRA member too.
Some time later, we happen to meet each other again at the recent SAFRA AGM at SAFRA Punggol. Since we shared similar sports interest, we ended up becoming friends and have been meeting on a more frequent basis for movies, sports events and meals.
Nobody knows that sometimes, the person whom we thought that we will only meet for a "one time" may turn out to be great friends to spend time with." - @profitco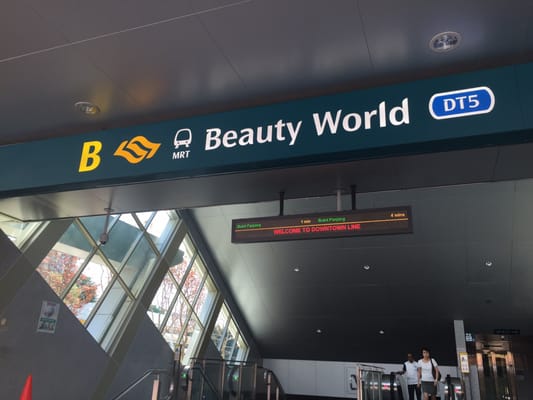 Stamps for Love
"Strangers to best friends. We met at Beauty World MRT station and I sold her my stamps. We realised we both have a hobby of collecting stamps. This sparked off our friendship ever since. We found out that we were even from the same primary school! Till now, we meet up frequently. I am considering asking her to be my girlfriend. Carousell is not only a place for buying and selling, it is also a place to meet your future spouse too!" - Terence, @bananafruit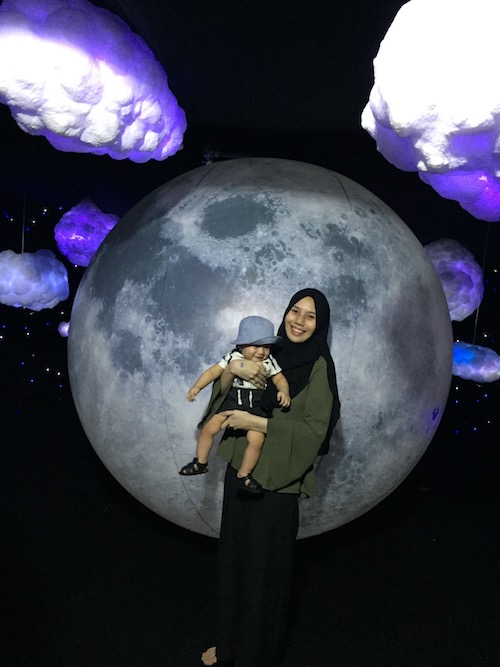 Happy Mom, Happy Family!
"What can I say? I LOVE CAROUSELL! It's the first app I open when I wake up, I find all my baby stuff here. It is just so addictive to search for items, hoping someone posts something new. I can tell you that buying on Carousell has saved me a lot of money. It is definitely a #lifehack! (80% of my baby stuff are from Carousell and I'm not ashamed!) My family often wonders how I get so lucky with the things I find. It takes diligence! Lol, and consistent searching allday everyday. Also, using Carousell is so easy and simple. I love collecting feedback. Thank you for existing Carousell! You've made my transition into motherhood such a breeze. My baby and my husband's wallet thank you too!" -Nadia S., @nagiaaa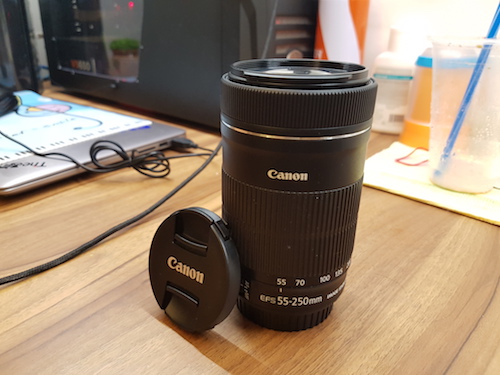 Snap deal
I had just gotten my first DSLR camera, and was looking to get a 55-250mm lens. I found @winegoblet selling it for a reasonable price. I offered and he accepted it swiftly. Immediately after that, we met and the entire deal - from the initial offer to the exchange of items - took less than 4 hours! The seller was extremely helpful. He gave me details of the product (warranty information, where he had gotten the product from), to make sure that I didn't have any doubt in my mind.
I then went on to use this lens extensively on my recent overseas trip, and was glad to say that the photos I took wouldn't have been possible without the lens that I got from him. Very pleased with the seller!" - Ralph, @silyy097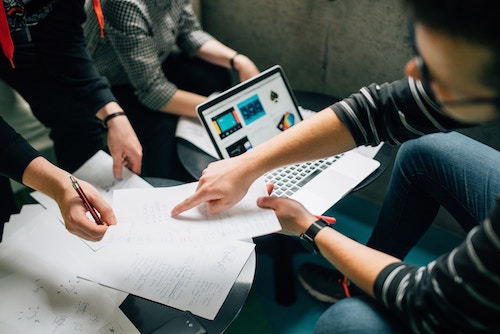 12 year old teacher-entrepreneur
"My son wanted to do a start up a few years back. He was unsure what he could do other than teach. So I advertised for him in Carousell in August 2015 and a month later, he found a mom @alldayeveryday who was willing to try his service. He didn't even have a PSLE certificate and only turned 12 when he first started teaching. He started 2 days after his PSLE on 9th October 2015. He was so inspired by this that we managed to gather 4 more classmates to join and they taught a total of 7 students from Carousell. All at the age of 12! Thanks to Carousell for helping young budding entrepreneurs use this platform to sell their services and things! If not for this platform, we will not be able to connect with such nice mothers and their children who were willing to give these 12 year olds a chance to earn their first pay!" -Isabel, @lovebooks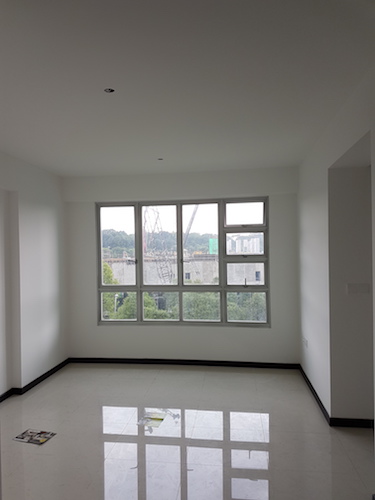 Renovating a dream home
"We are building our dream home. My wife and I have been trying to find the best yet reasonable contractor to renovate our dream home. With a decent amount of budget, its not easy for us to engage an interior designer. While searching on Carousell last week, we found @markchankoklai10 and within less than a week, the renovations have started. Can't wait to see the outcome!" - Fadhli, @fadhlizuhri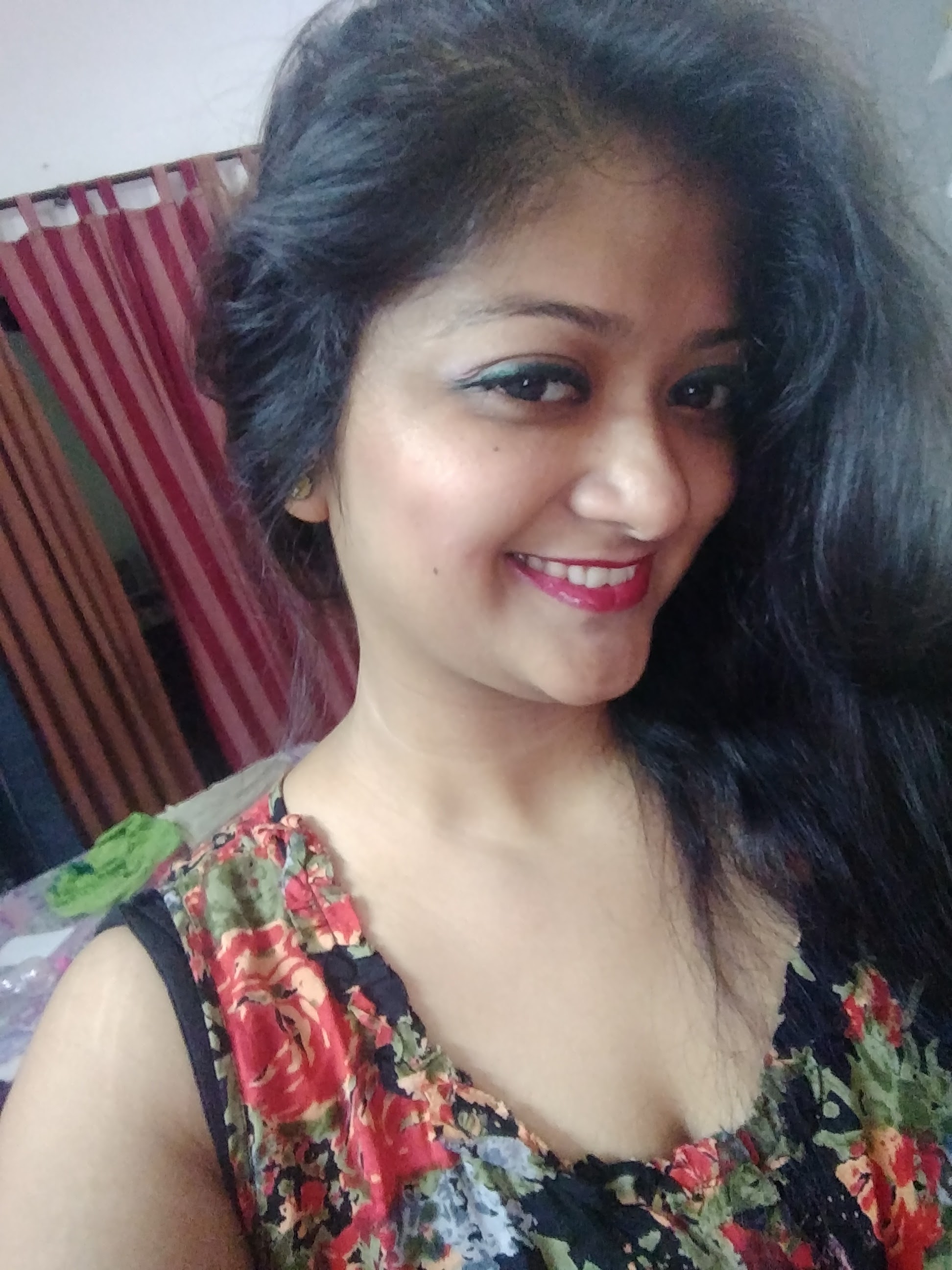 Made a new friend
"I recently got married, and am new to Singapore and Carousell. Got a beautiful necklace from seller Cecilia (for free). We became such good friends in our first meeting, she even helped me how to track bus routes as I was new. Now the friendship we share is beautiful. We discuss our problems, health issues, fruits, sharing of culture, we can say anything and everything to each other.I would like to thank her for being such a sweetheart and being there in all the ups & down of my life!" -Anshul, @aggarwal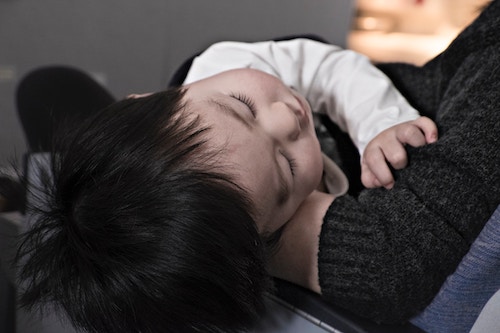 Two Mothers' Love
"I'm a single mother to a 14.5-month-old. A seller @lezenzander, who was pregnant, offered to bless me with 3 sachets of milk formula. I offered to meet her at her workplace because it was raining heavily that day. She told me she had more that she could give me, and scheduled for another meet up - but she had an emergency c-section the day before so she told me to collect it from the front desk instead. It turned out to be 100 sachets of milk formula, which adds up to 4 tins. 
She originally wanted to sponsor baby wash for a donation drive towards Babes, but couldn't do so because the emergency c-section cost more than she had expected. I ended up buying the baby wash when my salary came and donated them under her children's names as a form of blessing to their family. She was grateful that I helped her to help someone else even though she didn't benefit from it in any way." - Jena, @jenalxy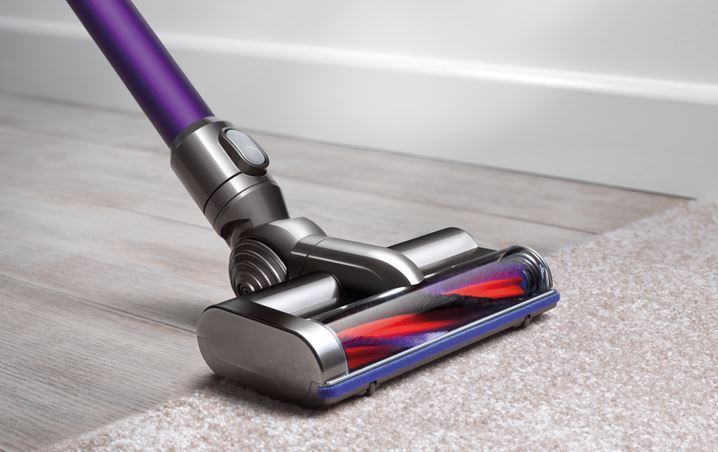 Committed buyer
"Wish to commend @Hamcheese. He was interested in buying my Dyson but stayed far away. I'm blessed that he decided to agree to meet up somewhere in the middle. On the day, I didn't realise there was no reception and he had problems calling me. He went around looking, and luckily his wife noticed me. @Hamcheese was quick to accept the Dyson. For such a high priced item, he took less than 20 seconds to agree. I have had buyers who scrutinised a $5 item to impossible details and still rejected.
I didn't have enough change, so he offered to accompany me to an ATM to withdraw smaller cash for the transaction. Since then, I have had more confidence to trade on Carousell. Happy that Carousell provided friendly platform for both sellers and buyers to up-cycle un-used items to better efficiencies!" - James, @jurong_bear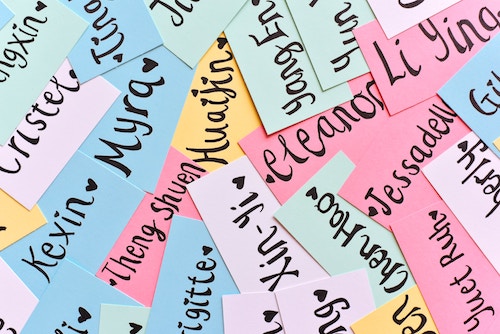 Perfect fit
"@Secondhand_sg is a very courteous young lady. I bought her product 'Personalised Name Labels'. She replies promptly and more importantly, honestly. She charges her labels at $2 for a sheet and $3.50 for 2 sheets. She had accidentally charged me an extra $0.50 but I did not realise it until she told me. She asked if I was comfortable to give her my account number so that she could return it to me. I did, and she transferred me the money.
This is what you need in a business. Honesty. Furthermore, she's just a 17 year-old girl. Already so independent. I received the item in my letterbox within 3 days, well packed and in good condition. She gave me 2 extra sheets of the name labels as a form of apology. Well done! Keep it up! You'll go far!" -Angie, @jerancjq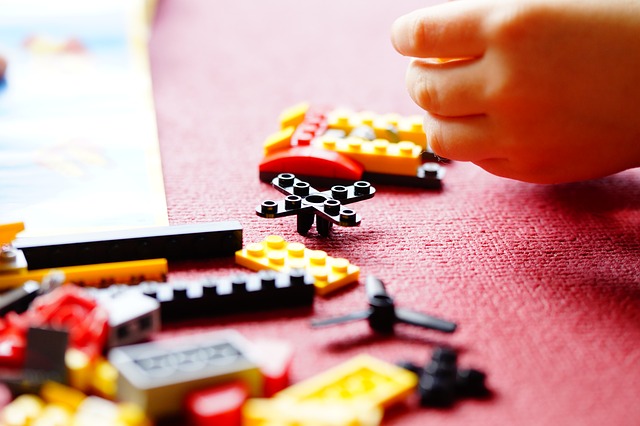 Building experiences with Nanoblock
"The seller's username is @abigail.l! I made 2 deals with her but the most memorable one was the second deal. I wanted to purchase a brand new set of Nanoblock from her. However before the meet up, she told me that her son had accidentally opened the packaging and offered to give me the entire set, though opened, FOR FREE. Despite giving me the items for free, she apologised for the inconvenience due to the packaging being opened. I am amazed by her generosity plus her items are all really affordable!  Thumbs up for meeting a genuine, kind, friendly and generous seller on Carousell!!" -LH, @lh00q.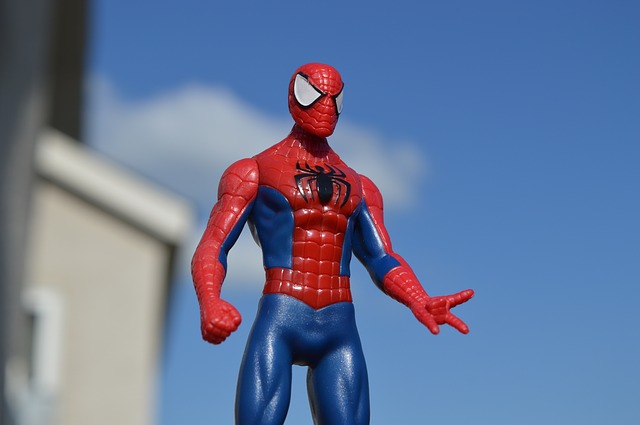 Heroes Don't Wear Capes
"Purchased a scooter from @attitudequeen, and I mentioned to her that it was for a birthday gift. No charge or anything, she offered to wrap it for free. I told her my son loves spiderman, so she went to shop and bought a spiderman wrapping paper and wrapped the scooter! A very wonderful seller! She still said, no worries most important is my son happy." -Sohan, @gxm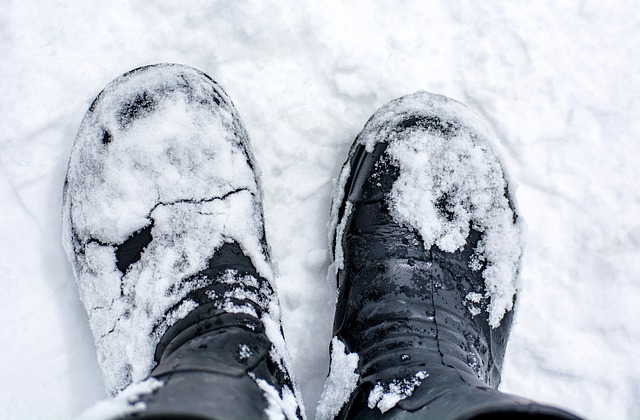 Perfect fit
"I was trying to sell a pair of winter boots I bought online for my dad. Among the offers I received, one was from a mother (@_myprincess) looking to get a pair of winter boots for her son for their Japan trip this year. When I met their family, the look of relief when the winter boots fit the son's feet perfectly felt so heartening! They shared with me that they've been trying to find the perfect winter boots, which have been either too tight or loose. I will always remember the look on their faces - especially because we were both uncertain of the size before meeting. 
I've been selling on Carousell for 4 years now and this is my most memorable transaction to date. The entire idea of selling something you don't need to someone that needs it more than you is amazing - and witnessing the joy from it is absolutely heartwarming." -Isabella, @tilltheendd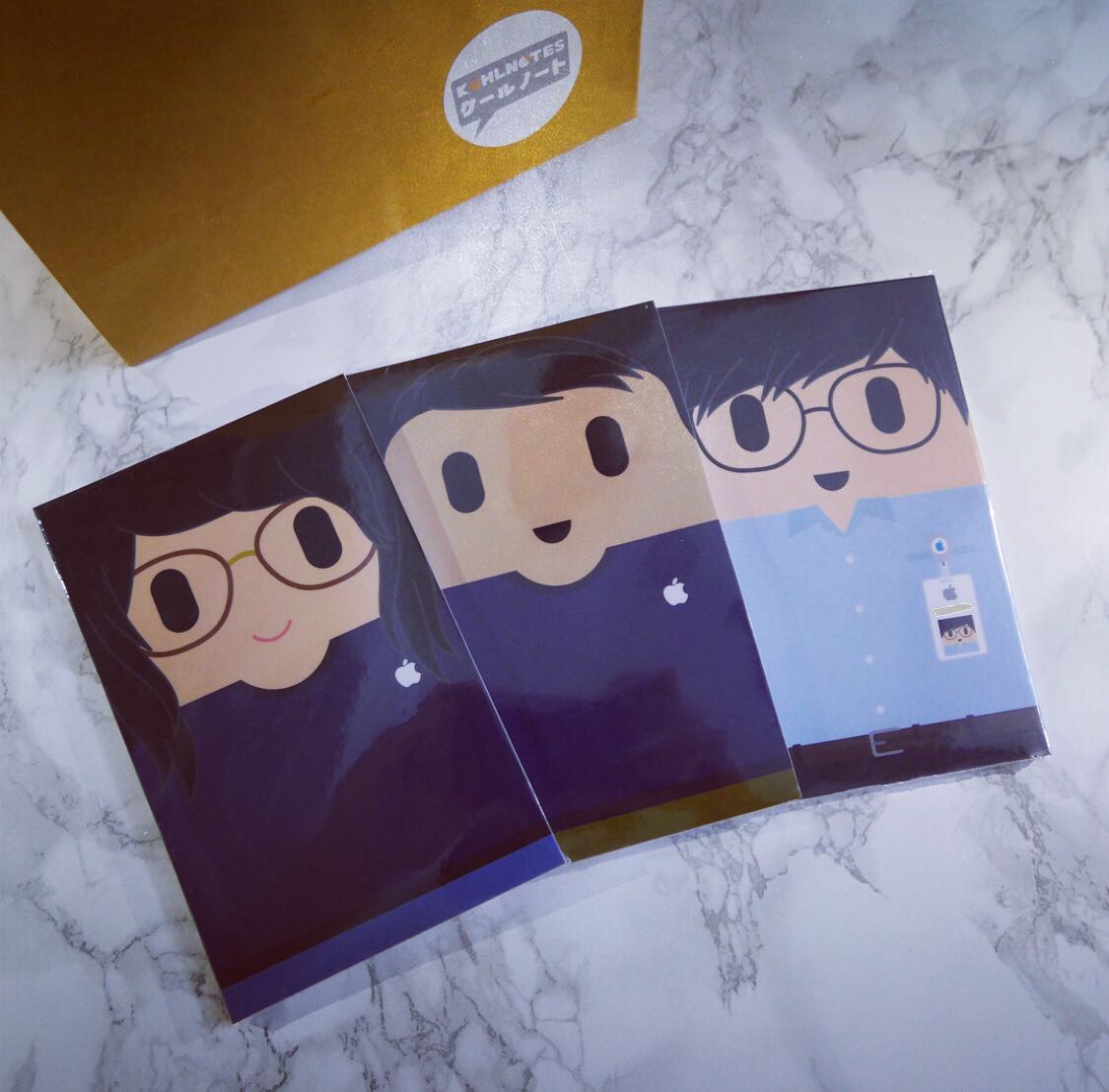 Notebooks customised with heart
"I approached @Kuhlnotes to customise a few notebooks for some colleagues who were leaving and was simply blown away by his helpfulness! He took time to explain the details and provided examples. Not only did the notebooks turn out fantastic, he was quick to produce and send them. Here is where he took it to the next level. I was told that the shipment would arrive just in time for the farewell party, but with no news from the mailing room, I told @Kuhlnotes. I was shocked when he proposed to redo my order and even personally delivered to our office! Needless to say, my colleagues were thrilled with the notebooks and thoroughly impressed by what @Kuhlnotes did for us. Highly recommended seller who went above and beyond what a normal seller would do!" - Hugo, @anonymouspotato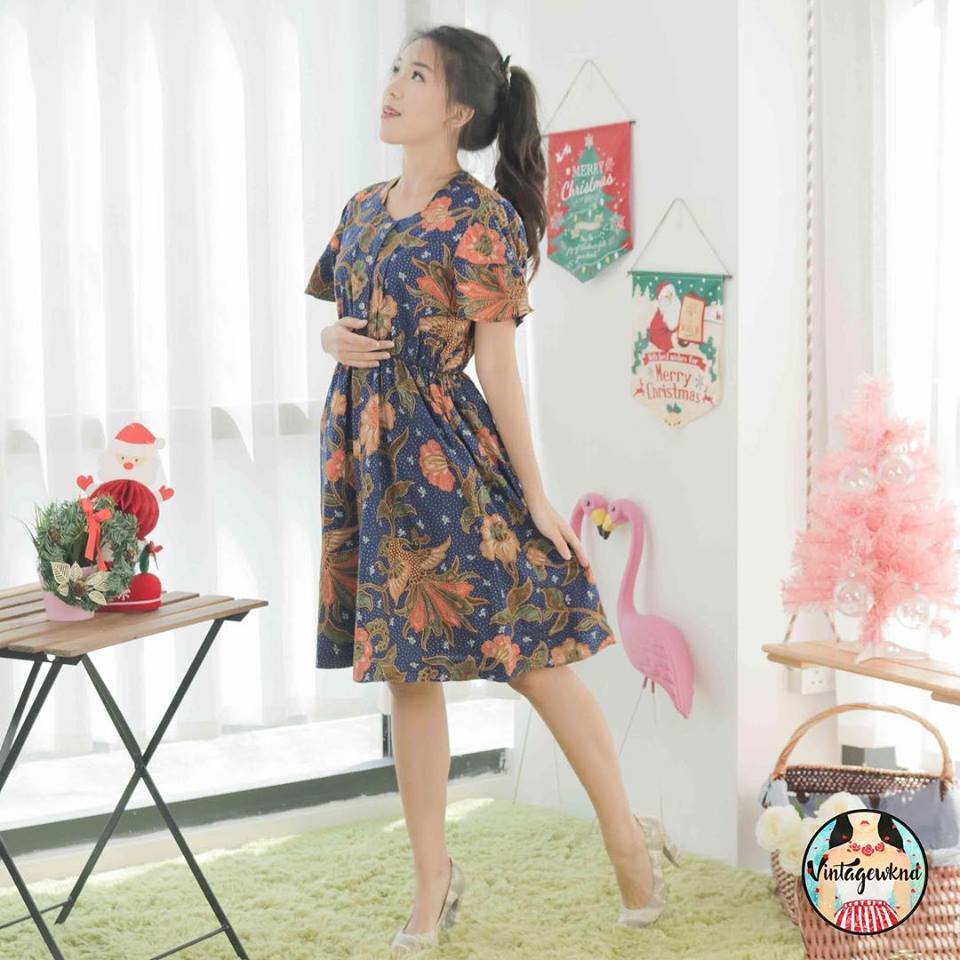 Vintage fashion finds
"Vintage clothing pieces are truly gems to me. I have always loved watching American or British YouTubers show vintage pieces found from their local thrift stores. Oh, how lucky! I rarely go overseas so it's such a pity we don't have such huge thrift stores here in sunny Singapore. So I joined Carousell months back with the sole purpose to sell an item. Imagine my surprise when I actually found some really good vintage items here on Carousell! Examples are vintage branded windbreakers (Nike, Fila, etc), beautiful printed shirts, skirts and dresses! There are even sellers like @vintagewknd who curate the pieces themselves for their customers. Long story short, my bank account looks really sad at the moment but I can't help it 🙁 I have finally fulfilled my dream of buying unique vintage pieces! Thank you, Carousell, thank you for this lovely community. Now I have beautiful unique pieces that no other person has, woohoo!" - Dawama, @wamada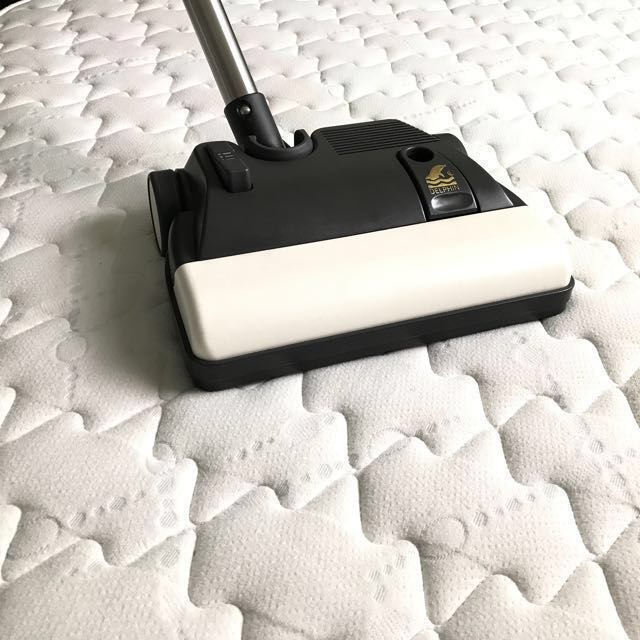 Mattress cleaning service
"I am blessed to have Cedric (@refresh.ced) attend to my request. He is fast in his response and you can rely on his punctuality. At first, he told me in advance he'd be late due to a previous appointment but ended up being on time. I am really pleased with this fact even before the cleaning of mattress began. He also explained patiently and shared his knowledge in details with my father who persistently asked questions when he was cleaning the mattress. Recommend his service! :D" -@yynemo
(photo from @refresh.ced)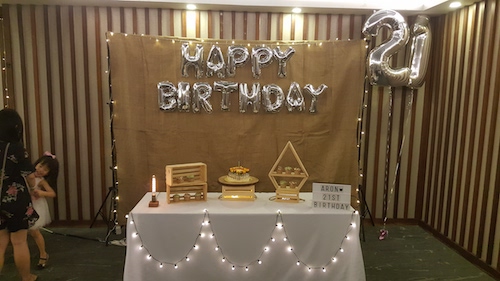 Know how to throw a Birthday Party!
"We rented a few birthday party dessert table props and items from YOCO (@yoco_official) which would have otherwise cost a bomb for us if we would have to buy it for a one time use. It was SUPER affordable and they have a range of classy props for the dessert table setting including cake stands and three-tier stands! How wonderful is that! Rental process was fuss free and the couple who set up this small business was so friendly and accommodating. I wish them all the best in their startup and hope more people will use their service! :D" - Alex, @rocknessalex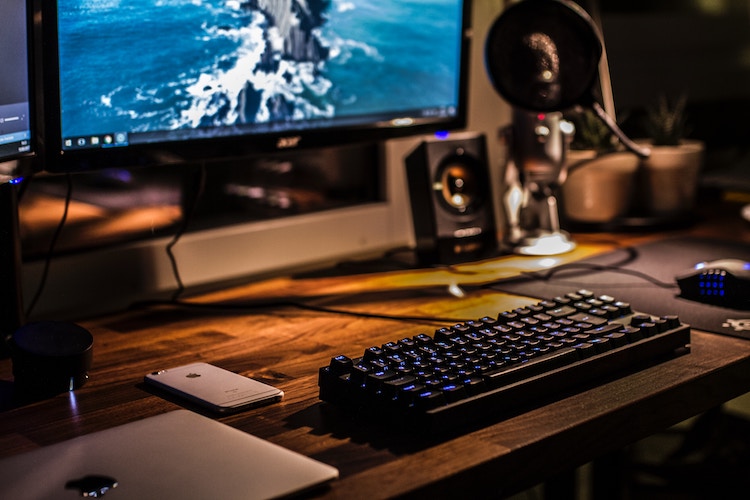 Awesome computer seller
"Took me about 30 to 45 minutes to try to set up my computer and I was still unable to get it to work the way I want it to. Only took @greeenay 2 minutes to check which settings and drivers were wrong. He helped me to rectify my computer problems in less than 10 minutes while explaining to me what went wrong which I spent more than half an hour trying to figure out earlier on! He was in a middle of a game when I approached him and he came to me as soon as his game ended! Very friendly and reliable!!" - Damien, @Damieeeen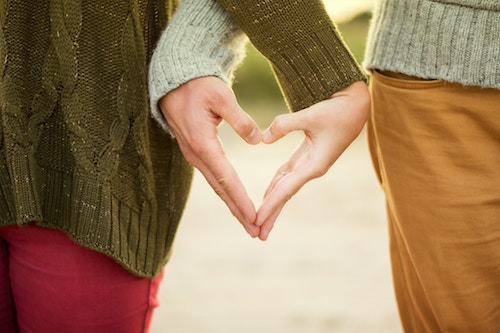 Found a little spark 😉
"Met my current boyfriend on Carousell! I was looking to get a cool vintage watch for my dad's birthday last year and came across @luxin's page. At the time, I didn't have my own Carousell account yet so I used my brother's to contact him. We totally hit it off over chat but he had no idea I was a girl! When we finally met, he asked me out for coffee and the rest is history :)" - Cherry Goh, @ceeceejee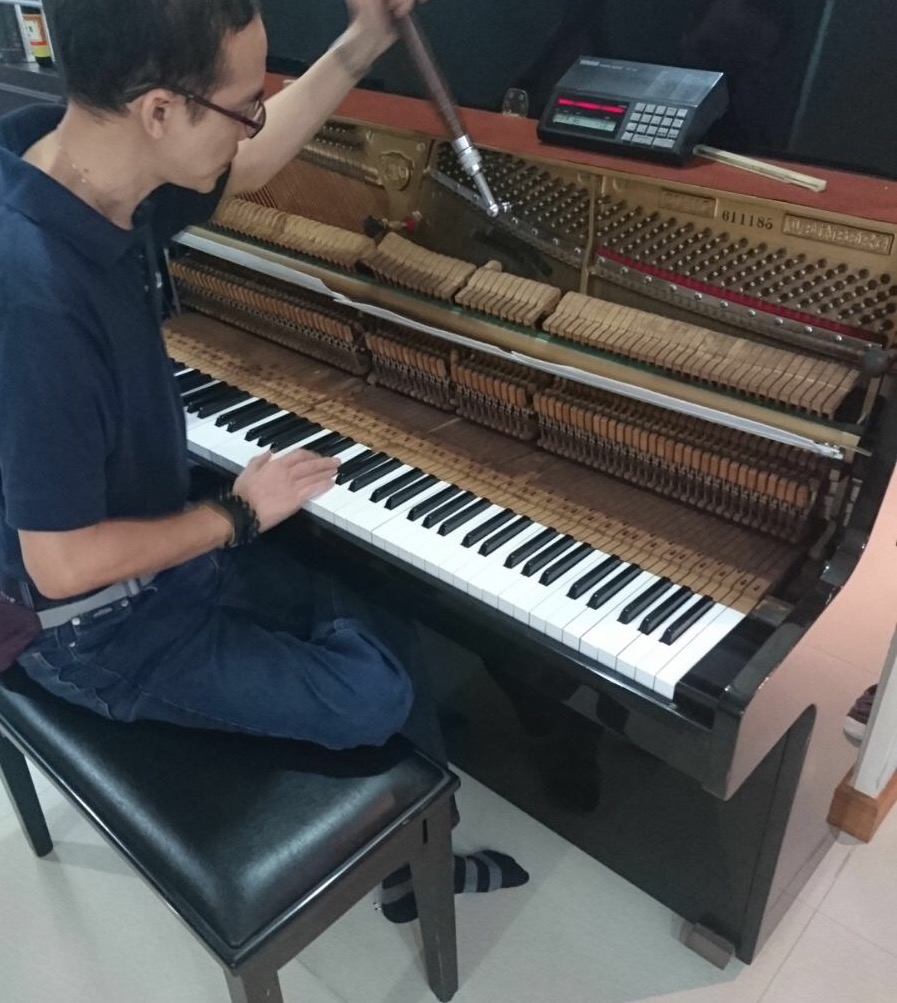 Ace piano repair service
"You can ask @justpianoservices anything about Piano. I consulted him about this piano before I confirmed the deal. I asked him details about piano tuning and delivery. Then only after I confirmed the deal and after the piano arrived at my house, I contacted him for help to fix my piano. He sent a reminder one day before, and on the day itself he came on time. He is very informative when giving advice, and very professional." - Reni, @quinncee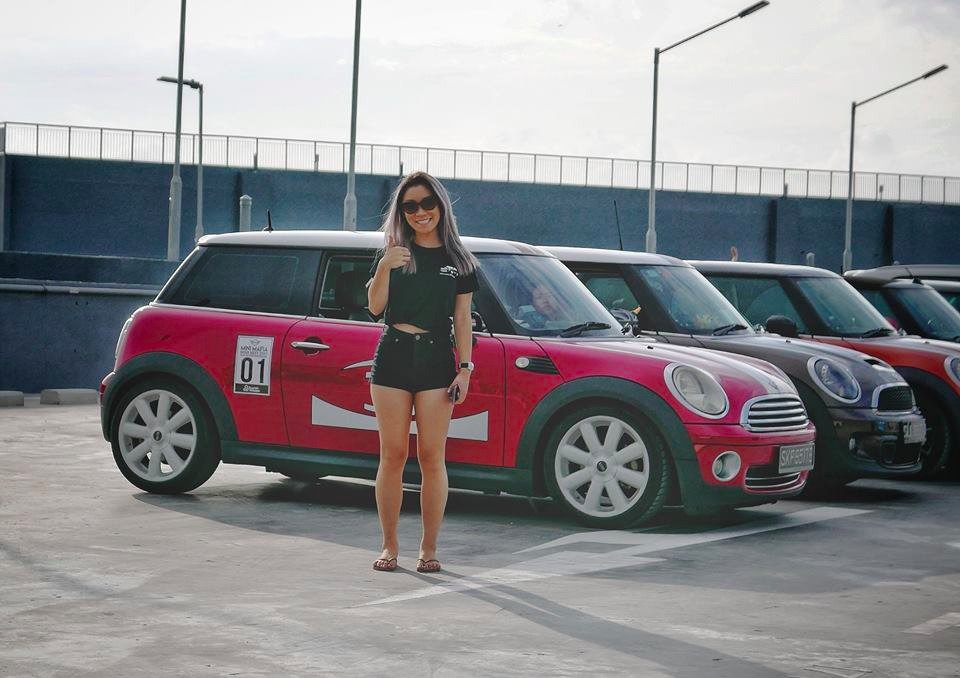 Sold a car on Carousell
"Heard about Carousell Motors from a good friend a couple months ago and decided to use it to sell my car. Unlike other platforms, it was super easy to navigate and list my car. Especially since I had already been using the app to keep up with latest COE prices and to be in the know of any summons or fines.
Within a week, I had received multiple enquiries from serious buyers. Compared to my experience on other platforms, there weren't any dealers spam calling to lowball me and even better, it was free to list my ad! Shortly after listing, I had sold my car to its next deserving owner. Simple and easy. I also managed to get another car shortly after this deal. Won't be selling this new baby anytime soon, but I sure will recommend Carousell Motors to friends and family!" - Charmaine Low, @kettlekorn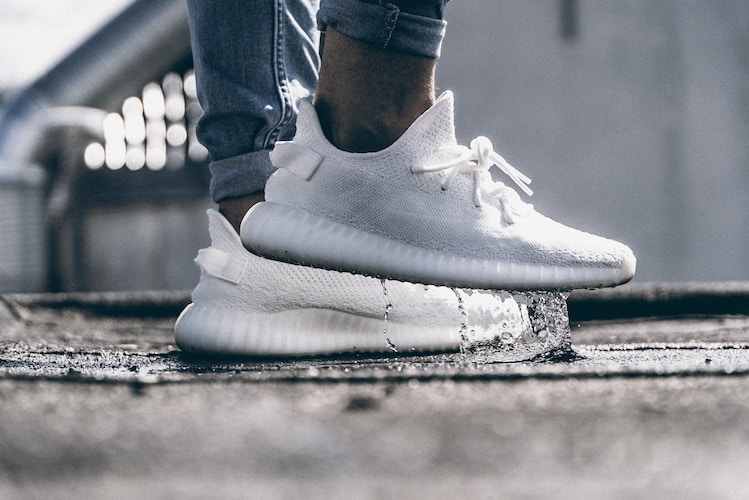 Yeezy Sneakers
"When I bought my first Yeezy, I found this seller on carousell. After a few days of chatting about the kicks, I'm convinced of buying. Throughout the process, he kept me updated about the sneakers and we got to know more about each other. Till now we still keep in contact with each other on latest shoes. He has become my Sneaker plug. He's really good at what he does. I would say he's the best seller I've ever met." - Tyler, @pandemic30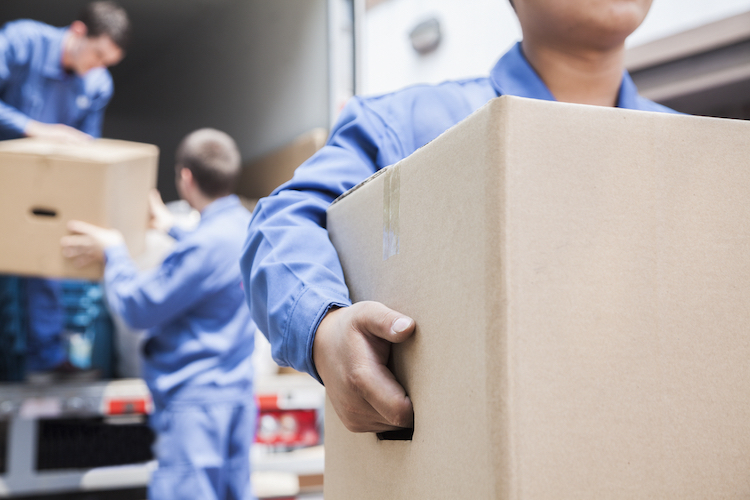 Reliable courier
"I have found the most efficient and reliable courier @fadbabat. All I have to do is just give him the details for pick up and drop off and he manages the courier independently. I just sit back and relax and just wait for his message to tell me the courier assignment is completed. My clients are also happy with my efficient delivery, but its all thanks to this courier service provider. He would update me every step and move he is taking and also send pictures. His timing is flexible and he is very accommodating. Polite and friendly. Most important of all, the courier prices are very reasonable. This person definitely deserve a credit for being the most honest and reliable person i have found on Carousell." - Nadia, @nb_boutique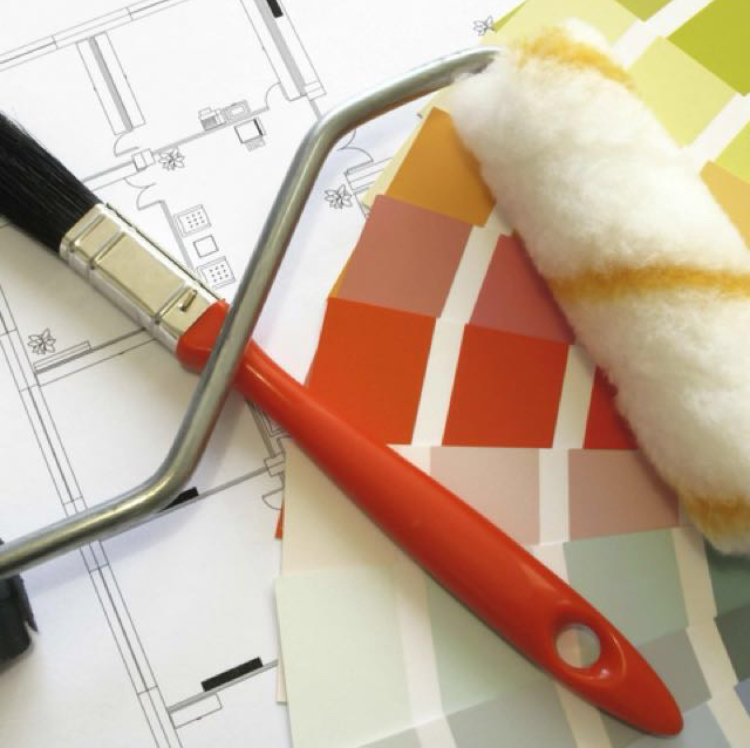 A painting service business
"When I needed to find some clothes for my son, my friend recommended me to search on Carousell. I have been on Carousell from then till now. I've won a free Koi voucher from Carousell and now I run my painting service on Carousell. The app makes my life better and better. Many experiences I got it from Carousell - many friends, many customers, and more money. All the best Carousell give to me. Thank you very much Carousell team, All the best. -Lofi Loliyanti, @cutethea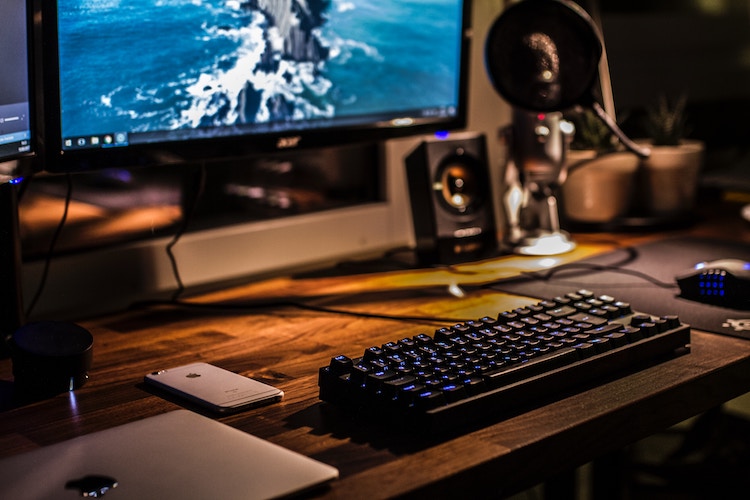 Passionate computer seller
"I was really lucky to have chanced upon @Greeeenay while randomly searching for computer parts. He's really patient in understanding my needs for a custom desktop and gave a lot of valuable feedback. Best part is, I don't have to lift a finger as he settles everything from the purchase of the parts to even the installation of the software, making sure my computer will be at its best when I collect it. Even after everything is done, he's still very willing and helpful to answer your queries and you can tell he doesn't do this because of earning some extra cash, but because he's really passionate about building custom desktops." - Nathaniel Chew, @VileVicious
Engineering Interest
"We started Thinkservices because we wanted to share our engineering knowledge with younger generations and showcase all the interesting applications for engineering. We sell these kits on Carousell, and we really like the platform because it helps us reach out to an even larger crowd. It also gives us a platform to provide after-sales service as well. We don't want to just be selling products, we want to know more about what our buyers need so we can serve them better.
We conduct courses for young kids to teach them how build simple models and networks using the various components in the kit. We hope that through these experiences, they'll grow to enjoy the process of building things." -ThinkServices team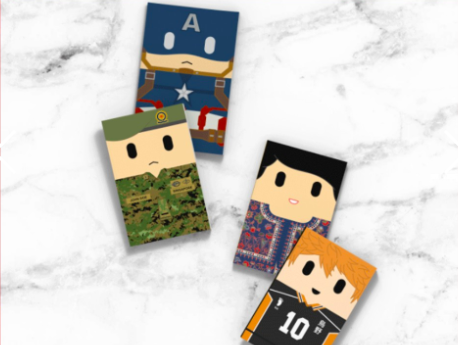 Amazing attention to detail
"My favourite seller is @kuhlnotes. I've bought a few times and always received excellent, friendly, accommodating and prompt service. But what makes kuhlnotes outstanding is the amazing attention to detail. The seller sells custom notebooks so obviously at first I was wary of the quality, but with my first order, you could tell the seller really took the time to include the attention to details that only a fan would notice and appreciate. Subsequent orders were also great. Really fantastic seller, a credit to Carousell! Best wishes from a very happy buyer!" - Jocelyn, @ravencroft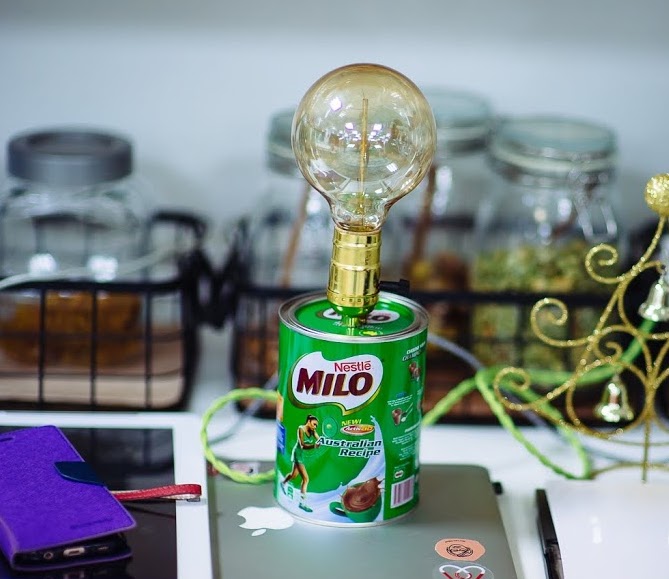 Up-cycling with purpose
"I see myself as an up-cycler. Someone who turns someone else's trash into something functionally different. I work with things like old guitars, turning them into decorative shelves, or used tin cans into lamps.
There was this one time I met a lady who reached out to me on Carousell. She had a guitar given to her by her mom, but it was quite old and she couldn't play it anymore. So she wanted me to turn this old guitar into a shelf. After I did, she went on to gift the guitar-shelf back to her mom as a birthday gift. That was a pretty meaningful moment for me as I felt I could make an impact in somebody's life through a small transaction. I'm really grateful that Carousell enables me to connect with so many people."- Brenton Huang, @hey.izzy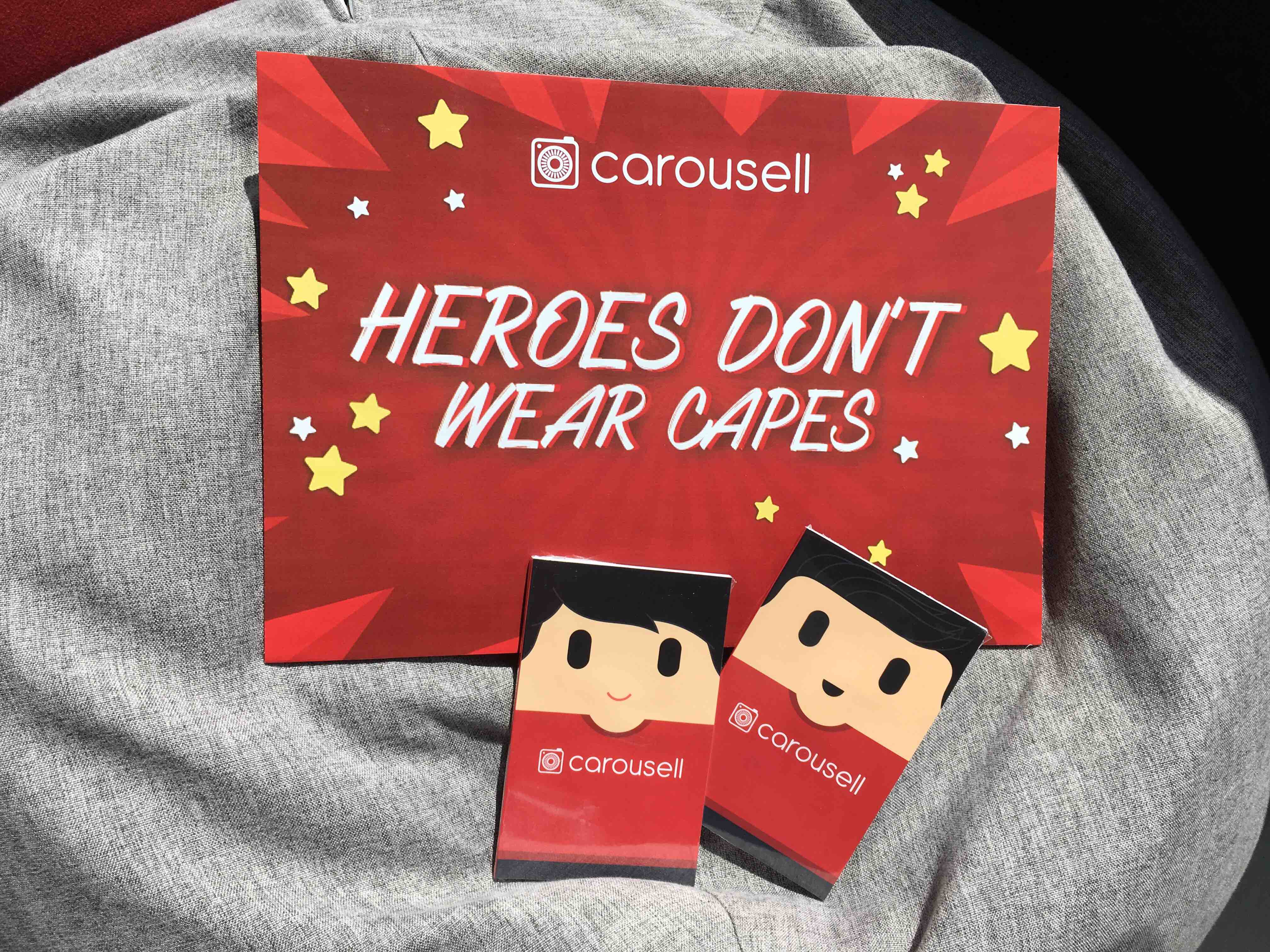 Business of fun notebooks
"We're two brothers who started out designing for fun. We used to design our own notebook covers, based off popular pop culture characters. After some encouragement from our friends, we decided to start selling a few on Carousell.
That turned out to be one of the best things that ever happened! We've received overwhelming support and encouragement from the Carousell community, which really keeps us inspired to keep doing and designing more!" -Jim, @kuhlnotes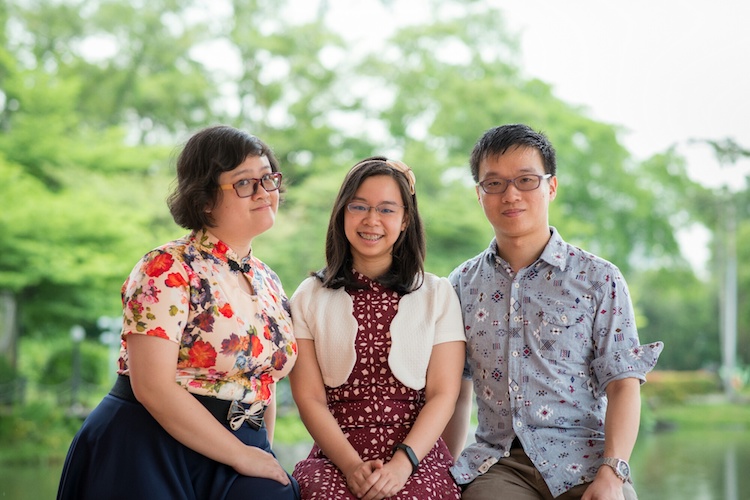 Excellent Aircon Repair Service
"@domasstic_maintainence has to be my favourite seller so far! My housemates and I enlisted his aircon servicing services. Although I am quite used to dealing on Carousell, it was the first time I engaged a service via the platform. We stumbled upon Vincent.
We were not disappointed! He was very flexible and prompt with his service. Despite being a one-man show, he did a way better job than others AND in a shorter time too! Quality of work is superb and he is very efficient! Price is also way reasonable and he does not pressure his customers. Truly honest. He goes out of his way to provide useful tips on aircon maintenance. We were really amazed by the breadth of his knowledge, post-service care and follow-up. We have engaged him twice and never disappointed with his consistent service!" - Sarah Lee, @jzhemyra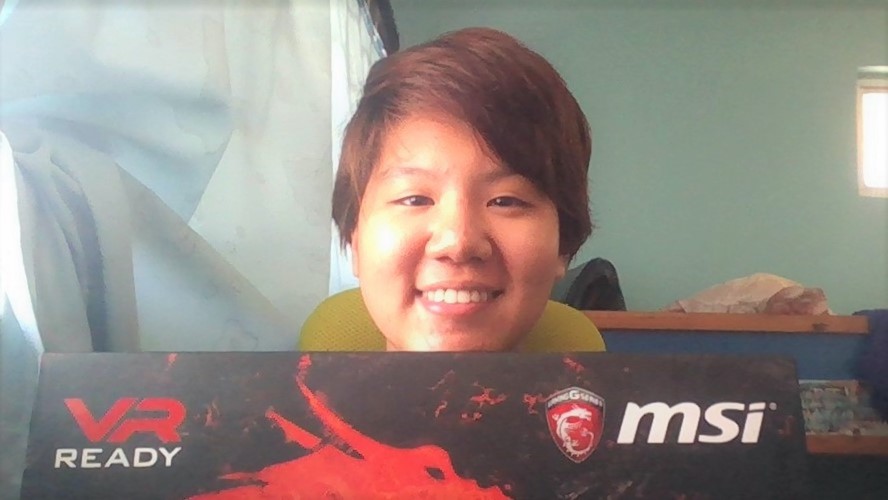 Buying a laptop
Let me tell you a story of the best Carousell experience I had in my past 3 years on this app 🙂 Being a student who had just finished her exams, I was looking for a gaming laptop.
Lo and behold, an angel Carouseller @middleman22 was selling a laptop that fit my budget and specs. He was very friendly and gave me a free laptop bag, together with 2 hours of his time to teach me about my future lappy. Unfortunately, as I was about to make payment to him, I was shocked to find that I only had $750 and owed him way more. Panicking, I was extremely guilty and apologised, and said I would transfer him the rest of the money if he didn't mind. He very nicely laughed and brushed it off, telling me no rush and to take my time. I was very heartened by this seller's trust, friendliness and understanding. It is very clear why he is my favourite Carouseller and also my fondest Carousell experience! - Serene Soon, @supersoon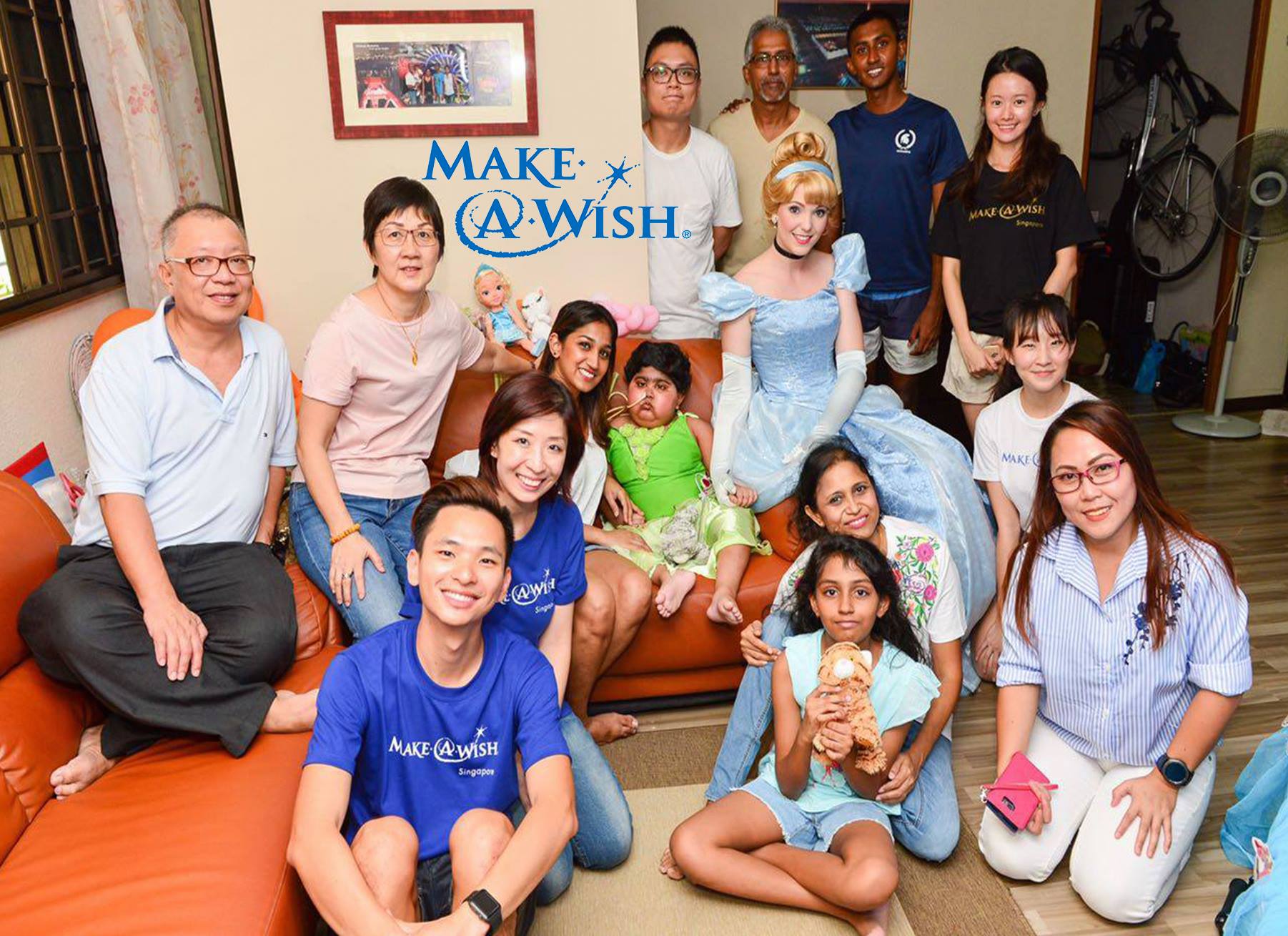 A party to remember
I believe that all my clients are all meaningful and very memorable. But in one particular really stood out for me.
Last year, I was approached by this buyer on Carousell, where she asked me if I could organise a Cinderella-themed party for her friend's daughter. I didn't think much of it at first, as I've done quite a few of such parties before and I had all the stuff ready.
It was only then I found out that the girl we were having the party for, was very ill. It really struck me because I've always felt the need to reach out and make a difference to people. So I really wanted to make this party a memorable one. I have the most supportive suppliers as well - from the transport, to the cake and balloons, many stepped in to help sponsor so we could give the party to this girl. When I finally got to meet her and see that joy coming from her, it really reminded me of the difference we can make it one another's lives." - Blanca Calara, @icelebr8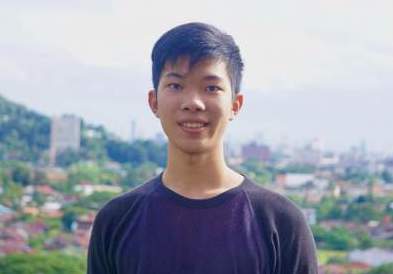 Finding a piece of history
"After taking history lessons in my secondary school,I was intrigued by the rich history of Soviet Union. This was the first piece of antique (CCCP labour veteran medal) I chanced upon from @dinosaurho, who was a friendly elderly and kindly offered it to me. There was a unspeakable and intangible connection between us as I felt the nostalgia he had for this medal which was he purchased almost 30 years ago. The medal was awarded back in the former Soviet Union,where half of world believed in a idea that collapsed and thus the memory of the past is embodied in this item. This medal really means a lot to me. Thank you Carousell for creating this wonderful market place!" -Weng Jia Yang, @jiayangjiajia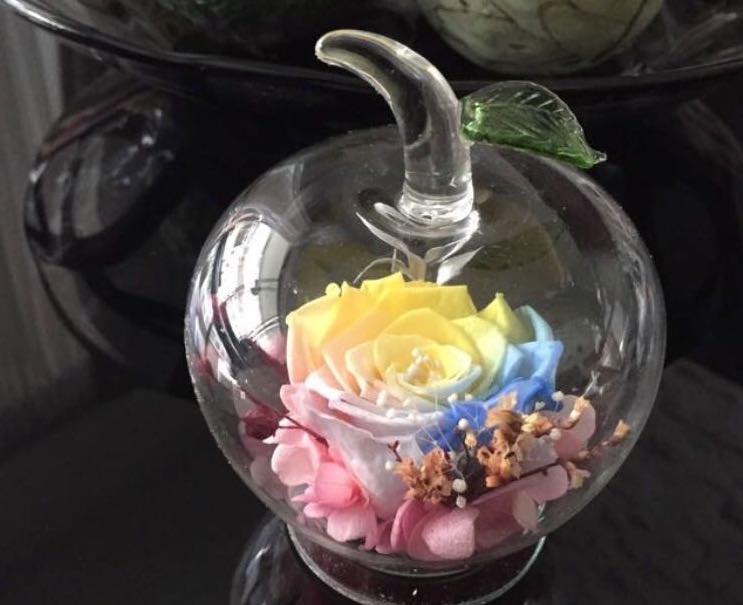 A seller with a gift
My name is Gladi Soh and I work with my two other partners, Dexter and Qiu Cheng. @eternal_floral_eddiction is one of the most wonderful sellers I have ever come across. Our transaction was done in less than 30 minutes. I bought a preserved rose in apple shaped glass casing from him. It was a last minute gift. After chatting with him to make arrangements, he immediately drove down to my house in 5 minutes, product nicely packaged and looking good. I almost did not manage to transfer my payment to him on time as he was too fast! But he wasn't too concern about that. Very caring seller! I was happy with the item and I hope my colleague will love it too. Will definitely recommend his items to anyone looking for a unique gift. - Gladi Soh, @madthreeo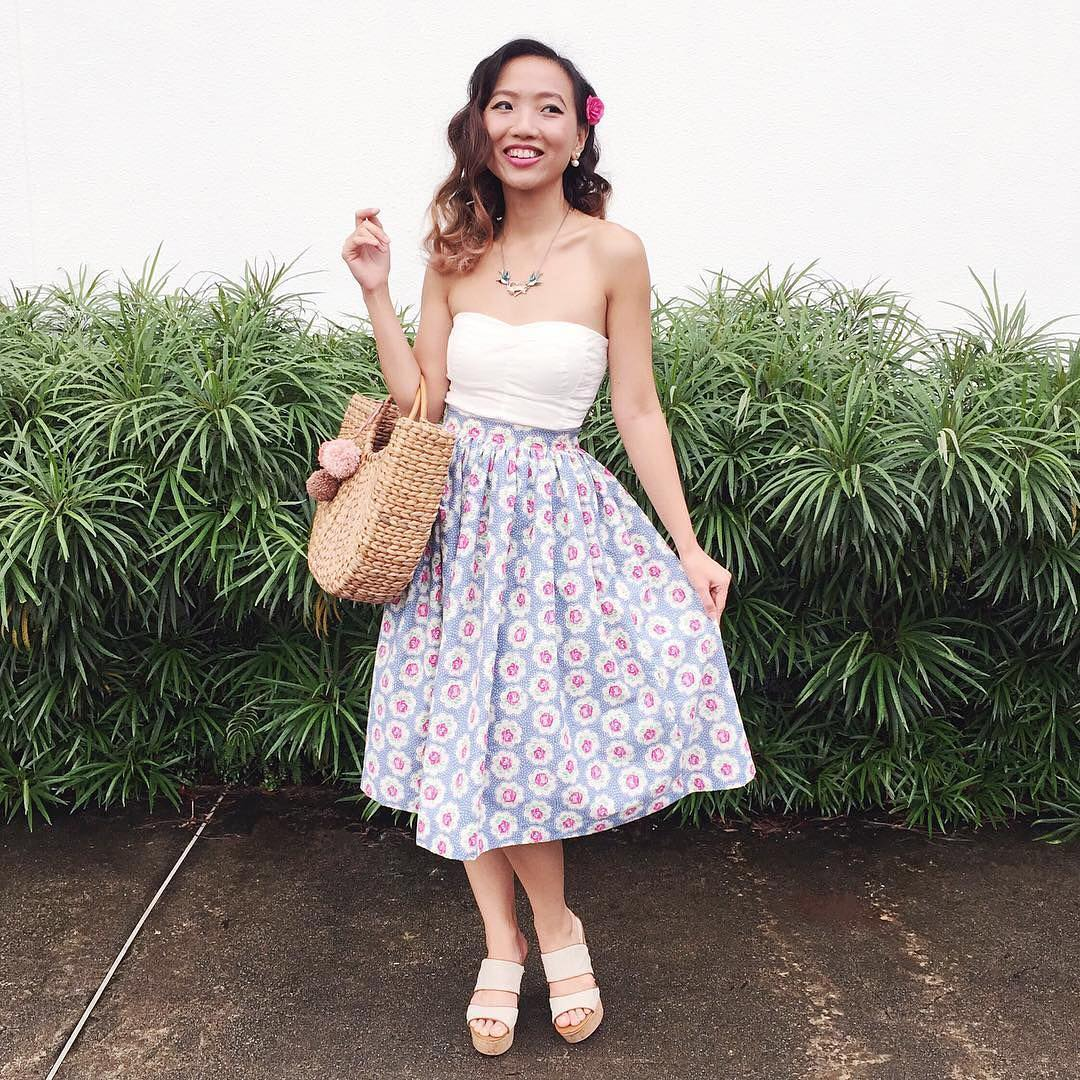 Doing her part for the environment
"I love shopping but I am trying to refrain from careless consumerism that is creating waste and polluting our environment. ⠀
⠀
Using Carousell has allowed me to buy second-hand, sell preloved items, and swap items. It's great for the planet and my wallet! I have been able to declutter my collection of vintage that no longer suits my current style easily with just a few photos and a good description." - Gwen, @geewhiz.vintage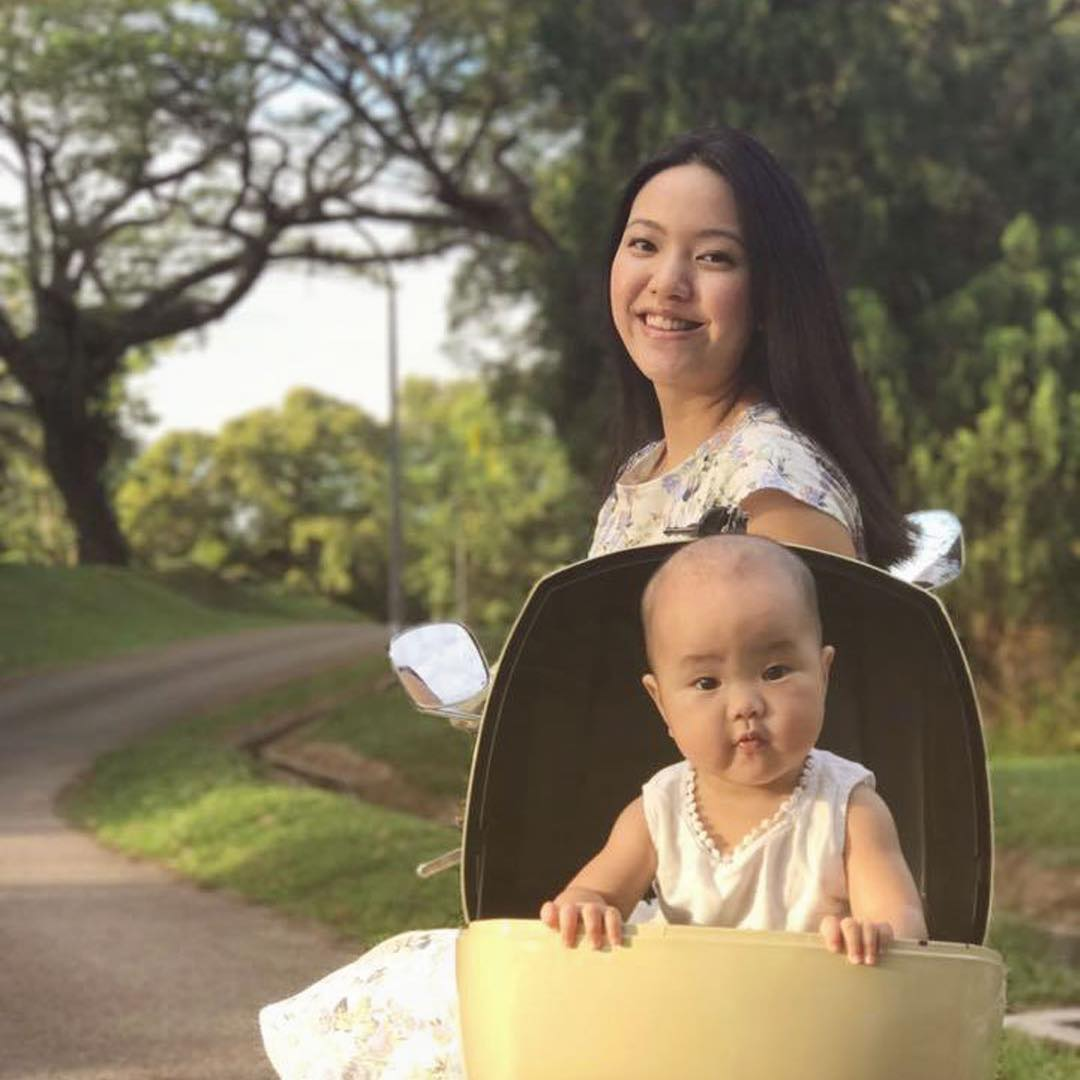 Capturing the perfect moment
"Portsdown road has a special place in our hearts as my husband and I took our wedding shots there. Naturally, when our daughter came along, we knew we had to recreate the photos! An outdoor shoot may be challenging, but we found a photographer on Carousell that was able to tackle it. We're so happy with the way our photos turned out!" -Charis Ooi, @charisooi_89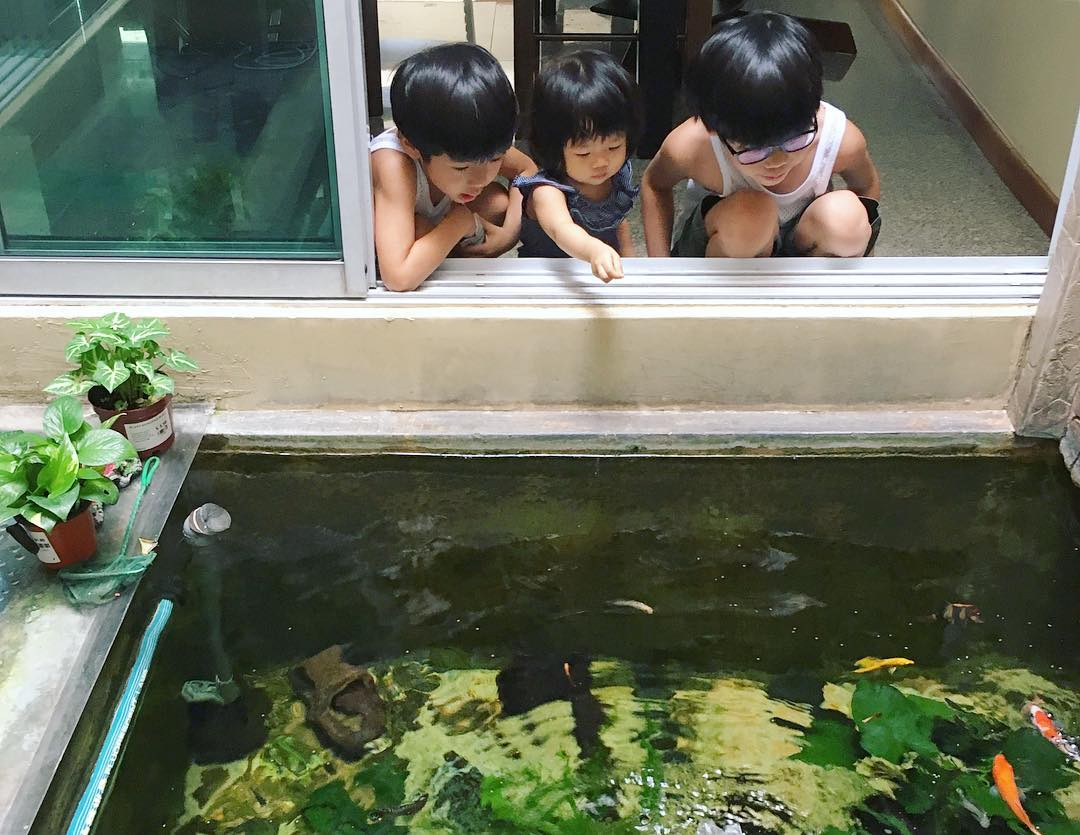 Landscaping with the kids
When we first moved in, this pond was a mess of strange algae-covered ornaments and 2 goldfish. We're slowly working to transform it: we've added driftwood (hunted down preloved pieces on @carousell.sg , driftwood is really expensive in shops), some plants, koi and other fish. It's still a work in progress, but now it really brings a lot of joy to the kids! - Justina Tey, @justtey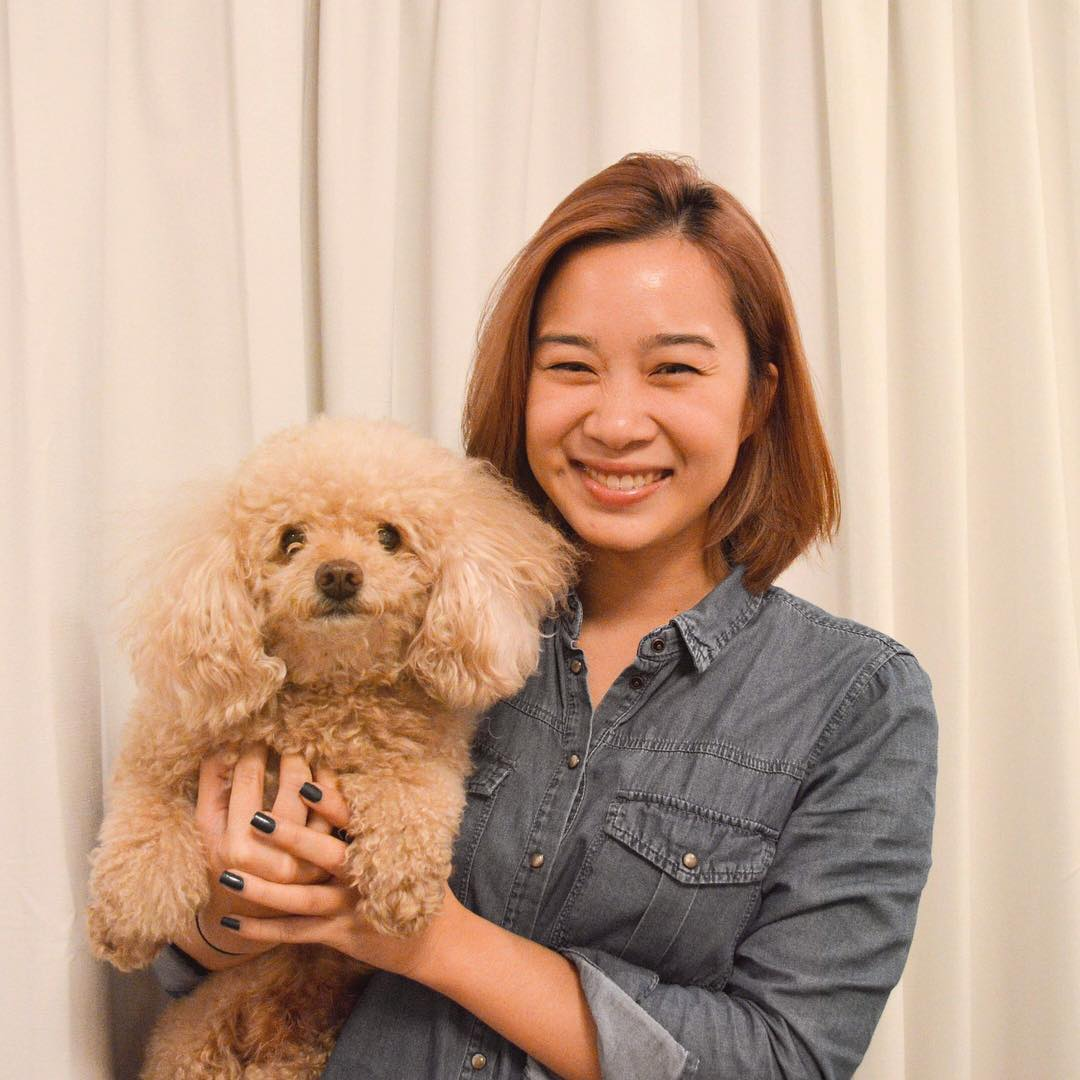 Pet-sitting at the last minute
"My boyfriend surprised me with a last minute getaway, but it was on a weekend when my parents were going to be away too and I had nobody to look after Teddy! I'm glad I managed to find a pet-sitter from Carousell Services though." - Celine Teo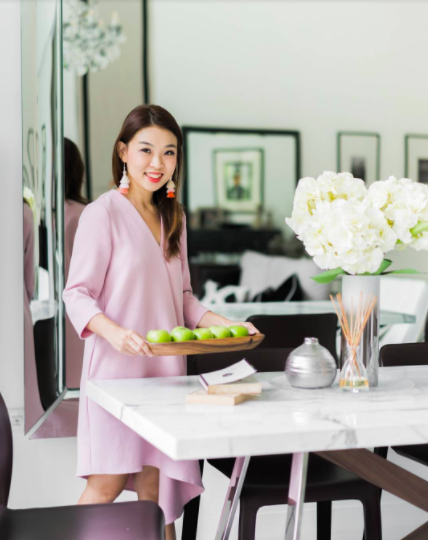 Sustainable shopping
"It's always an adventure when I shop on Carousell. I cannot remember how many things I have bought honestly. I love the deals where I am able to get a good discount and when the seller is extremely lovely and responsive to the replies and questions. One of the coolest finds I found on Carousell for a client home was a one of a kind carrara marble black cabinet which was in such a good condition and looked even better than the pictures and fits the wall I envision to a tee. It's these moments that make me love preloved shopping so much. That satisfaction of knowing this piece of furniture have more potential than it looks." - Priscilla Tan, @styledbypt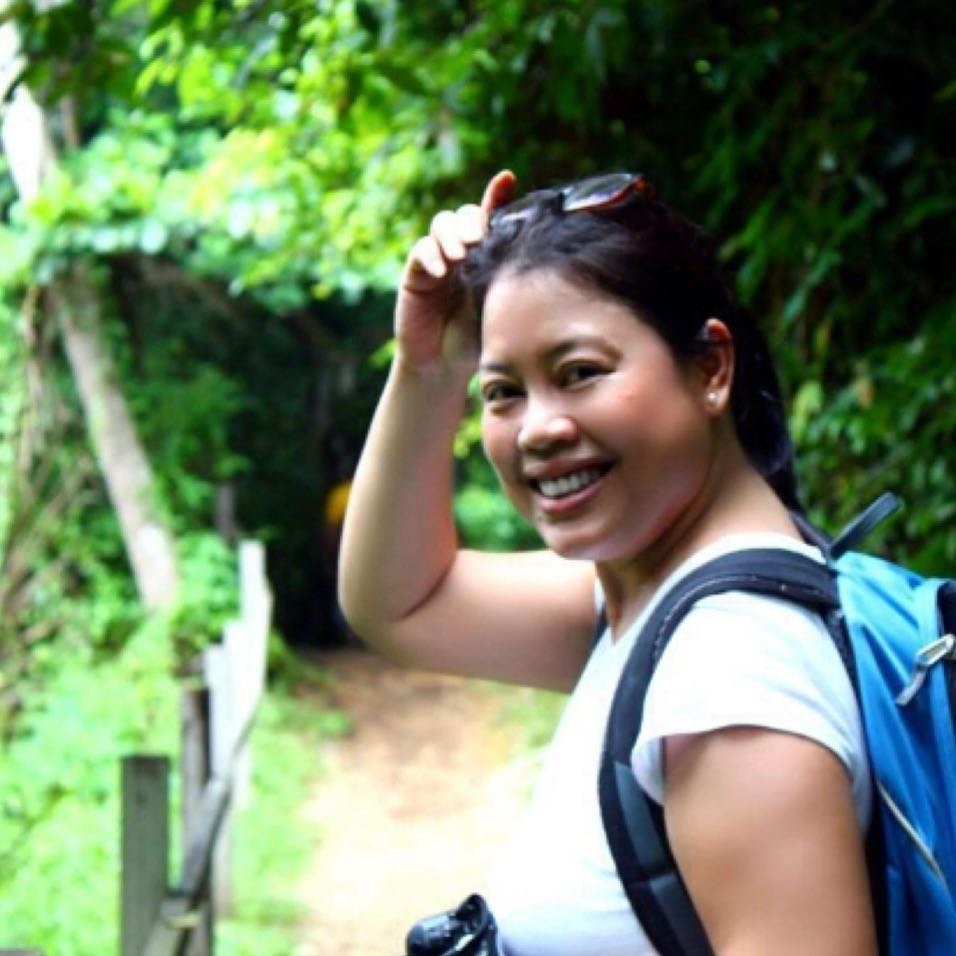 Empowering Lives
"I started this business as a hobby while working a full time job. A portion of my sales is used to pay for school needs & basic medical care for children in Philippines, Indonesia & Cambodia through Empowering Lives Asia (a voluntary community outreach program helping less abled families). I started with one child in 2012. As my small business grew, I was able to sponsor more children. To date, this small business is taking care of the educational expenses of 3 young people. One in Philippines & two in Cambodia. (I hope to do more). My first sponsored child used to wake up at 4am to work in the charcoal factory at the trash mountain in Tondo, Philippines. He is now already in college. Yes, he is! Greendottz continues to take care of his educational expenses until he completes his education. That makes it even more important for me to keep going. 
Thank you for supporting this small business.It all started here! Thank you, Carousell!" -Lynne, @Greendotzhappybox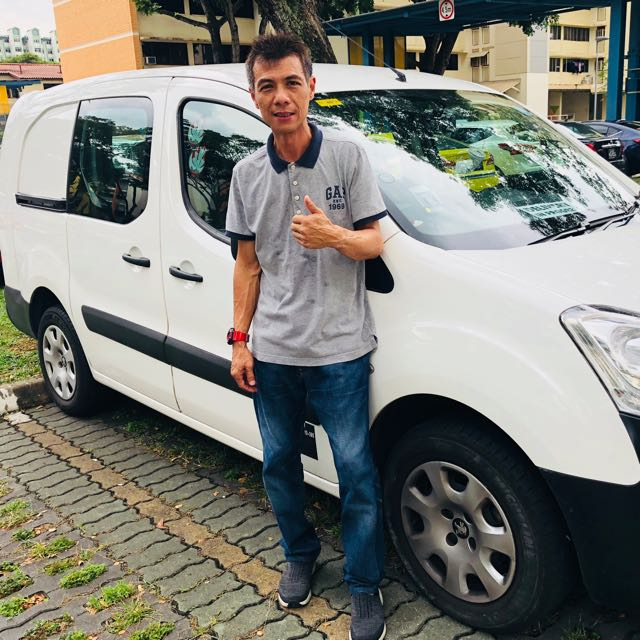 One man, one delivery
"Prior to this, I was a full time bus driver ferrying students to school. As I got older, the hours took a toll. I decided to take a new challenge and be my own boss. I chose Carousell because of the large number of active users looking for delivery services. As I did not have the luxury of capital, Carousell catered to my needs, allowing me to establish my delivery-logistics business without large monetary investment.
I've been using Carousell for the past 3 months. To my surprise and gratitude, customers have been very understanding and gracious. My business can be described as "one man, one delivery". Every job is personally handled by me. The reviews left by my customers truly bring a sense of accomplishment I've never experienced. It warms my heart to know that my personal assistance in the delivery of my customer's goods has helped to make things easier for them." - Patrick, @patrickdelivery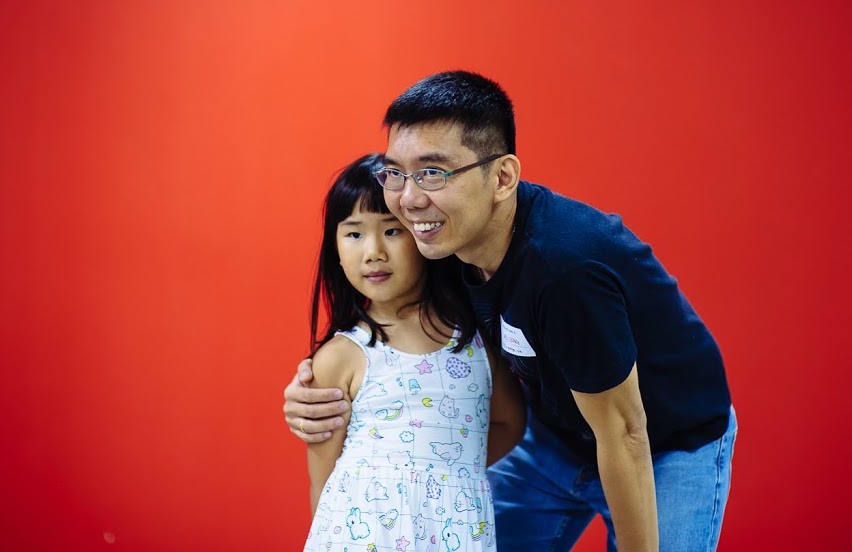 From one kid to another
"My experience with Jess @sales88 is the best so far because it was a little boy who came to meet up with his mommy. He sold his 15 books of animal ark collection to my daughter at $20. The look on his face when he collected the money was priceless. He was a happy boy, realising that things he doesn't need anymore can be converted into cash. That night there were 2 happy people - him and my daughter.
Carousell offers people and even children a platform to recycle their things and pass the joy of things they once had, but not anymore, to another person. It is easy to use and my children has no problem getting used to it. Thanks Carousell!" - Sin Wei Leong, @prayer_sin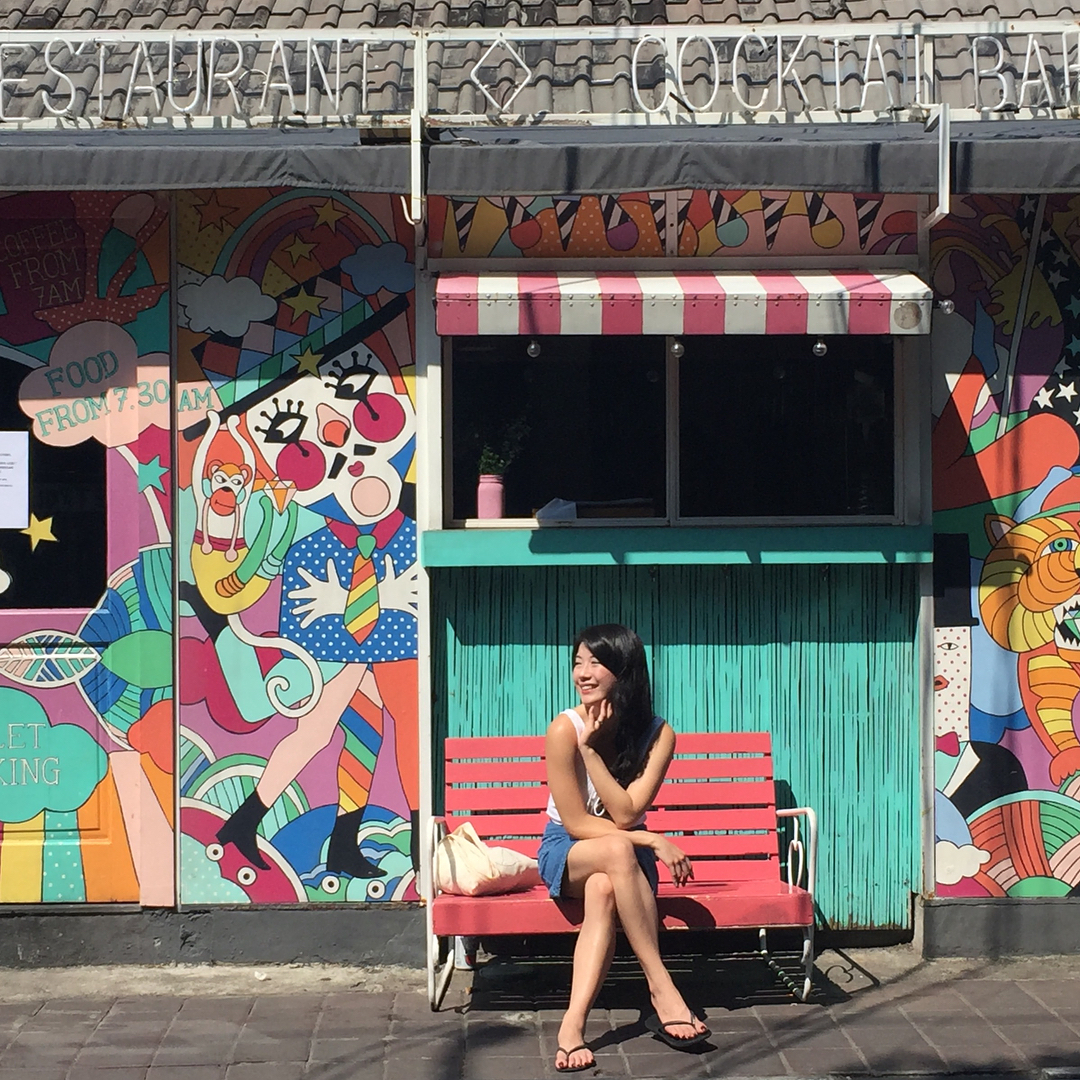 A Passion Project
"HelloCircus began as a passion project off @carousell.sg because I was searching for ideas to salvage my first home (which was so horribly done by the contractors. We got cheated So friends out there, please take note. Do get a trustworthy ID. It's so important!!) These beautiful wallpapers covered my ugly walls and gave a beautiful finishing touch. So I decided to bring them to singapore, to brighten up your days when you are down, to give you the encouragement when days are tough. HelloCircus is about community and we do small things with great passion, to make your world a better space." - Sing Hui, @hellocircus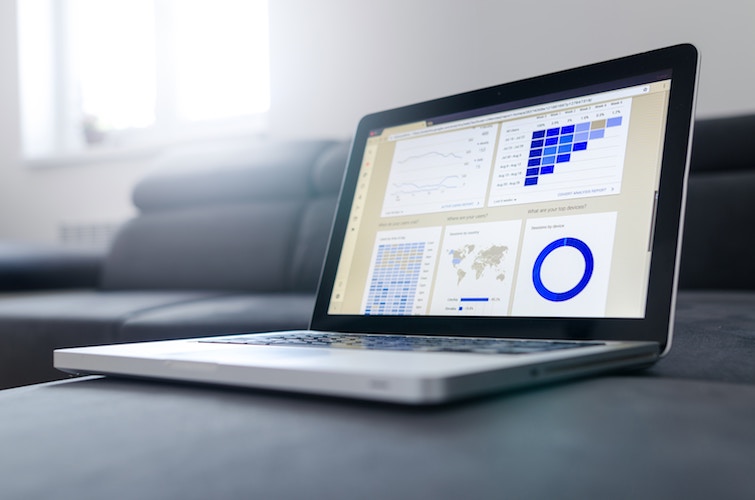 Awesome web service
"@Greyclout goes in-depth and into full details about each service he provides. Even gives tips and guides me in the right direction long after I have purchased his services. Really sincere and friendly guy!" - Jack, @notadam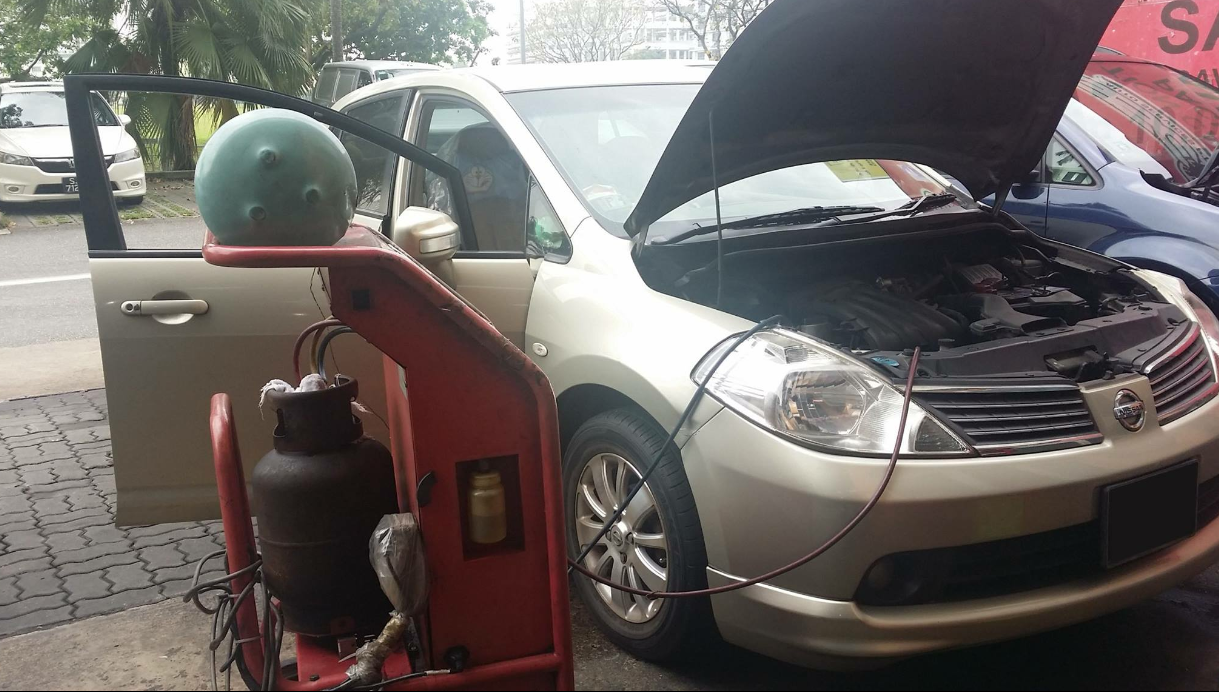 Good car repair service
"I saw a car servicing online and I went to book for a appointment. @Gsc.auto.services did a good job!" - Wan Qing, @Wannqinggg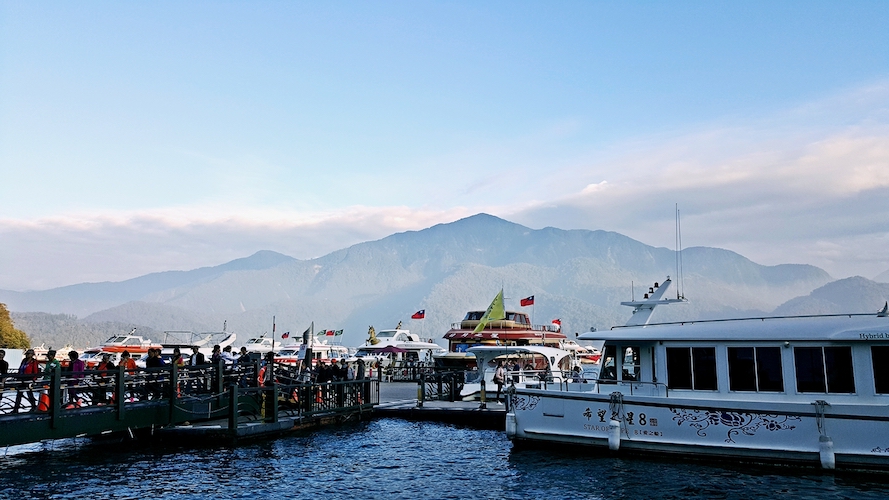 Great photoshoot
"We received beautiful photos from Luffyzorosanji photo shoot at affordable pricing and services. Hence we will like to share with with others." - @Enzydelch