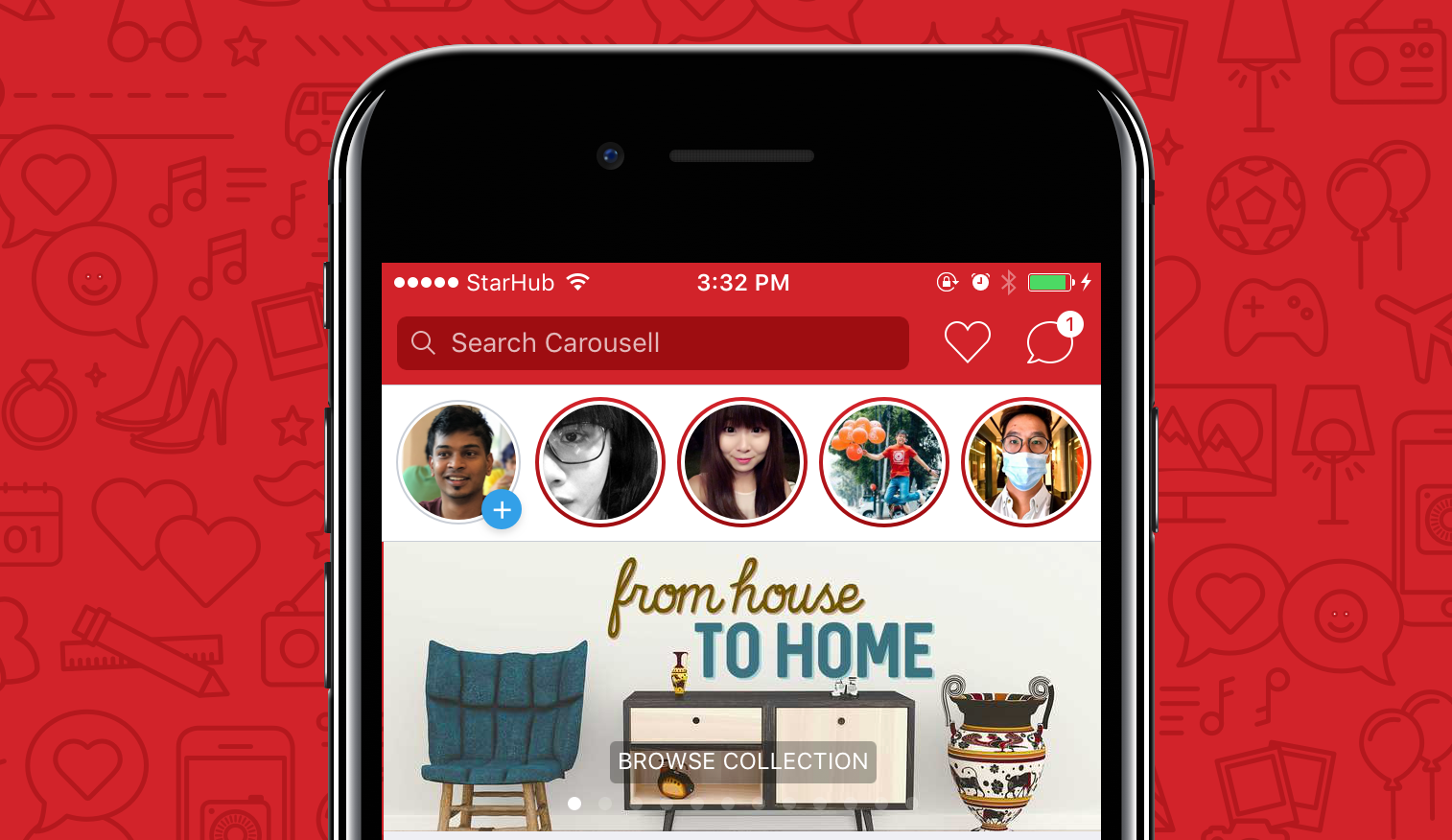 Have you ever had one of those days when you leave the house and you're just not happy with your outfit for some reason? Well, now you can SELL IT RIGHT AWAY! Cher-ching!
Inspired by the many many other apps releasing features inspired by Snapchat Stories, we've come up with our very own inspired new feature: Carousell Stories, the feature that helps you sell what you're wearing and what you're holding in your hands today!
Carousell Stories is a uniquely original feature that allows Carousellers to snap a quick full-screen selfie and post it as an ephemeral story that your follower can view – but only within the next 24 hours. After that, your story fades away into the nothingness of the Internet's abyss.
But wait, there's more! We've added unique Carousell filters and geo-stickers that you can use to promote your items and add meet-up locations onto your photos. Followers who like what they see can immediately make an offer on the clothes you're wearing, and meet up with you that very day!
So if your shirt has one of those tags that irritates your neck, sell it on the spot! If your feet can't breathe in your shoes, sell them and go home feeling the liberation of walking barefoot. You could sell your clothes, your boots, your motorcycle – anything you've currently got with you!
You could even go home in a completely different outfit from the one you wore in the morning if you're adventurous enough!
Carousell Stories can also be used to share the story of your latest purchase. Since your friends already know what you had for lunch, why not let them know what you bought with Carousell during your lunch hour too!
Carousell Stories – update your app now and start sharing your story today!