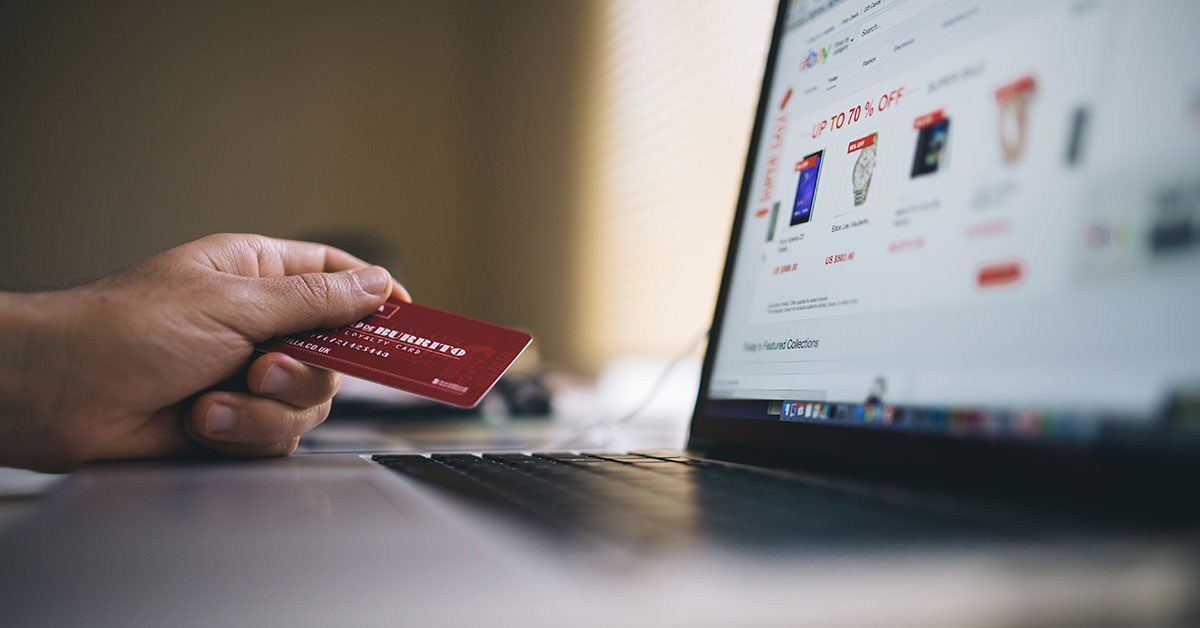 Reading Time:
6
minutes
Ever went on your search for a desired air fryer, but later found yourself voucher-hunting, searching for "cheap" add-ons and having 10 more things in your cart? 
Yup, you may just realise that the time you spent was way more precious than saving 5%, or that you bought more than you budgeted. Totally different from your original intention to save! Bargains aren't real bargains if you end up spending more money than what you budgeted for. Then like that, how to save when shopping in Singapore?
In this series, we reveal the sneaky ways brands and shops get you to spend more and deliver tips on how to get the most out of your money. After this, you can definitely certify as a smart shopper!
What does it mean to shop smart?
Shopping smart means finding sustainable and reliable methods to get what you planned to get–and nothing more!
You may not have realised this, but if you've ever caught yourself buying more just to hit the minimum spend for free shipping or camped on a website just to get a deal that's supposedly 40% off during a flash sale, but actually isn't different from the day before, you're probably spending more during a sale than you had intended to.
We all know eCommerce sites and offline retail shops use marketing gimmicks to make you buy more than you set out to – but we don't realise the extent. Some markdowns or vouchers may not even give you as much discount as you think! Don't worry about falling for these schemes though, because they are easily avoidable. How? The first tip is to set your budget and stick to it.
The second tip? Prioritise functionality. It's easy to get upsold by brand or get sucked into a never-ending specs war when you want to upgrade your laptop, for example. Not to forget additional "bonus" features that might just be frivolous. Search for an item that suits your lifestyle. Are you a hardcore gamer? If so, good screen resolution and a high RAM might cut it for you. Do you use your laptop to Netflix all weekend? Then, the same two specs might not be necessary for you–you wouldn't need to spend more to get these upgraded features. In fact, even a lightly-used second hand laptop at half the retail price could be it! Sure, it wouldn't look as polished as a brand new one, but so long as it's working fine, it's a great buy.
If you suspect you're someone who can't commit to a purchase right away, take our quiz below to find out what kind of shopper you are!
Love the idea of a GoPro, but not sure how often you'd actually use it?
A Garmin watch will look so cool on my wrist…
Wireless earbuds would be so much more convenient than my wired earpieces, right?
What kind of shopper are you?
You don't like to commit...
…to high-value purchases! You'd rather spend your money on something that's cheaper with similar functions. You're not crazy over the newest models nor the best features. Buying second hand or older, more affordable models of the same item is the best choice for you.
You're on the fence when it comes to commitment
Lucky for you, reselling brand new or underused items is a common practice these days! You can even make a hefty sum from it, so long as your items are in good condition.
You have no problem with commitment
You're super sure of what you want and you'll get it without any regrets! Just in case you change your mind though, there's always an avenue for you to recoup some losses from your buys.
Whatever result you've gotten, the 4 tips we'll be sharing with you will be helpful in your next shopping spree. Before we dive into specifics, here's a rough summary of our #ShopSmart tips:
Tip 1: Sell to offset
iPhone 12 just dropped and can't escape that FOMO feeling? Lucky for you, there are many out there who are on the lookout for older iPhone models. Yes, that phone in your hand right now – people actually want it!
Whether it is for keepsake or for use, iPhones are always in demand on Carousell. In fact, they were the 7th most searched keyword in September 2020.
If you didn't know already, a used-but-not-abused iPhone X (256GB) can easily fetch you $850. That can easily offset half the price of the iPhone 12 you were eyeing!
| | |
| --- | --- |
| Item | Average selling price |
| iPhone 11 (256GB) | $1,180 |
| iPhone X (256GB) | $850 |
| iPhone 8 (256GB) | $570 |
| iPhone 7 (128GB) | $250 |
Not a fan of Apple and would rather trade in your Android phone for a better model? We got you covered too.
| | |
| --- | --- |
| Item | Average selling price |
| Google Pixel 3 | $400 |
| Samsung Galaxy Note 18 | $600 |
| Oppo A5 | $250 |
| OnePlus 7T | $550 |
| Xiaomi Pocophone F1 | $300 |
Do note that these prices are the average selling price per item on our marketplace. If you want to try your luck to sell it for higher, make sure it's in good condition and keep in mind these selling tips! We don't guarantee a sale though!

Tip 2: Go second hand
Not confident that you'll be able to sell off your item at a reasonable price because of its condition? Consider buying a second hand phone instead of selling to offset costs.
A used phone is an affordable alternative if you only use a phone for its basic functions (call, text, Googling, checking emails), aren't fussed about new features and are on a budget. What's more important is functionality and affordability, amirite? Second hand phones typically sell for 50-60% of its retail price, so the amount you save can be used to zhng it! Changing its battery and upgrading storage space would roughly be an additional $100, so your second hand find can be as good as new.
Plus, Singapore generates about 60,000 tonnes of electronic waste a year. That's about 70 mobile phones per person! Another good reason to go second hand.

Tip 3: Estimate the value of each use
Before buying anything, calculate the value of your purchase by dividing its cost by the number of times you think you'll use it. Then, think about the amount you'll be comfortable forking out per use of the item. Will you be willing to spend $100 each time you use your GoPro, assuming you'll only use it 6 times before you get sick of it? Or $2 each day that your Apple Watch stays on your wrist? 
Whatever the item, determine an amount you'll be comfortable spending per use, based on your current income, spending and saving habits. And guess what? The cost per use goes lower if you buy second hand!
If you're planning to buy an expensive electronic item to use it once or twice, then sell it off again, use this formula: [Cost of item – Price you'll sell it at] ÷ Number of uses. 
Electronics, as the most popular category on Carousell, sees at least 500,000 browsers. You can rest assured that there's a high chance you'll be able to sell electronic items you're not a big fan of, especially if you price it right. 
| | |
| --- | --- |
| Item | Average selling price |
| Apple Watch | $300 |
| Garmin Watch | $240 |
| Apple AirPods 1st Gen / 2nd Gen | $190 / $300 |
| GoPro HERO5 | $290 |
| Nintendo Switch | $420 |
| Nikon DSLR | $800 |
Tip 4: Find alternatives to popular electronics/home appliances
Have a friend who owns the newest Dyson vacuum cleaner, is always seen in the latest Zara outfits and books staycays at Capella Sentosa? Well, some of us just aren't willing to spend that much. But that shouldn't be an issue, because here's a secret to getting what you want without sacrificing your budget!
If you're not up for spending $1,000 on a vacuum cleaner, there are other brands of home appliances that fall into Dyson's shadow. Try the Roborock Cordless Vacuum. Not only does it look as cool, but it's also roughly 40-50% cheaper than its closest Dyson competitor (Dyson V11). 
Heard of the infamous Thermomix? Depending on how much you value your time, spending $2,000 to shave off 30 minutes from your cooking time sounds like a really expensive deal. If you ask me, its $400 cousin Ninja Foodi which also bakes, steams and grills or its $500 sister Bellini Kitchen Master definitely sounds like a better choice!
A bullet blender is all the rage these days. Unlike its larger countertop cousins, bullet blenders juice fruits and veggies directly into a handheld beaker—perfect for your commute. The most famous of all bullet blenders is the NutriBullet that can easily cost up to $300. But put our smart shopping tips to practice and you can get the Odette blender set instead for a third of the price. Functionality and affordability triumphs here again!
Now that you're armed with these smart shopping tips, we hope you put them into practice and spot shopping schemes before you fall for them! Happy shopping 🤗