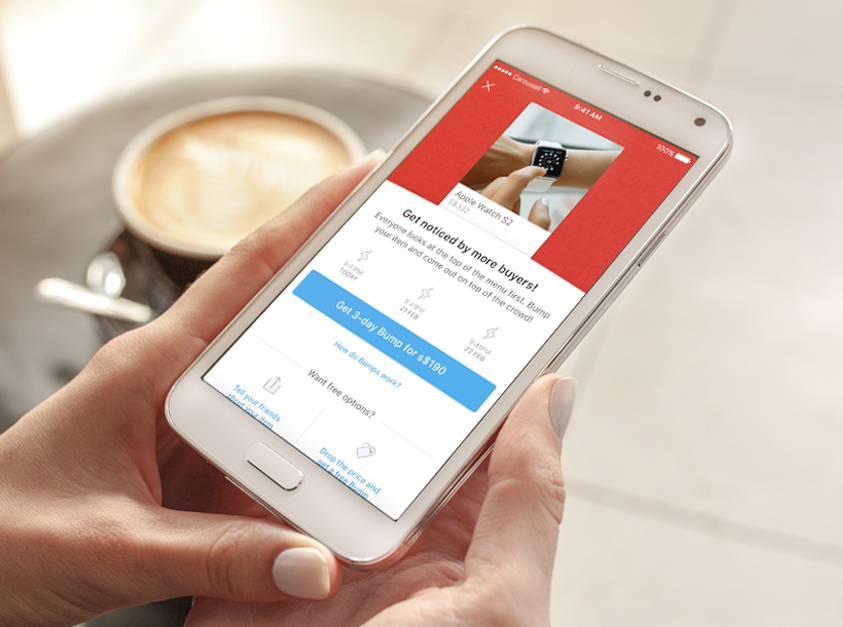 Reading Time:
3
minutes
It's been 9 months since we've introduced Bumps into the marketplace to help Carousellers like you, sell better and faster.
More than 85,000 of listings have been Bumped on our marketplace to date, and helped more than 30,000 users sell their items faster.
When we first introduced Bumps, we also rolled out Free Bumps to give new users and casual sellers a better chance of selling their items on Carousell. Free Bumps required users to drop their listing price by 10% or more, in exchange for a free 1-day Bump.
A lower-priced product is more competitive, and gives buyers more options on our marketplace. Coupled with a Bump, the combination improves chances of a sale. For those who were new to Bumps, we thought this would be a great way to try out the feature.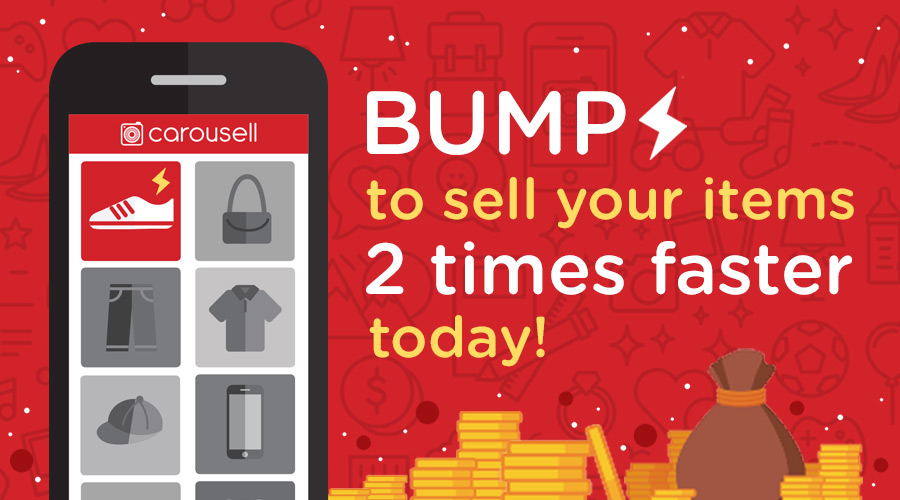 Over time, we monitored how Carousellers were using the new features and found that a 3-Day Bump was almost 2 times more effective than a free 1-day Bump in helping users sell faster.
We also found that Free Bumps weren't working as well as we'd liked, as we observed more and more cases of mispricing on our marketplace.
Mispricing means listed prices don't reflect the actual selling price intended by the seller. For instance, items listed at $0, $999,999 or odd values like $5.57 with a disclaimer that the "real" price is in the description.
Mispriced items have a negative impact on the overall marketplace. It becomes more difficult for users to find what they're looking for and make an informed decision before buying. There's also a higher chance of a dispute between buyers and sellers as pricing information isn't clear.
A Bump Bonus for casual sellers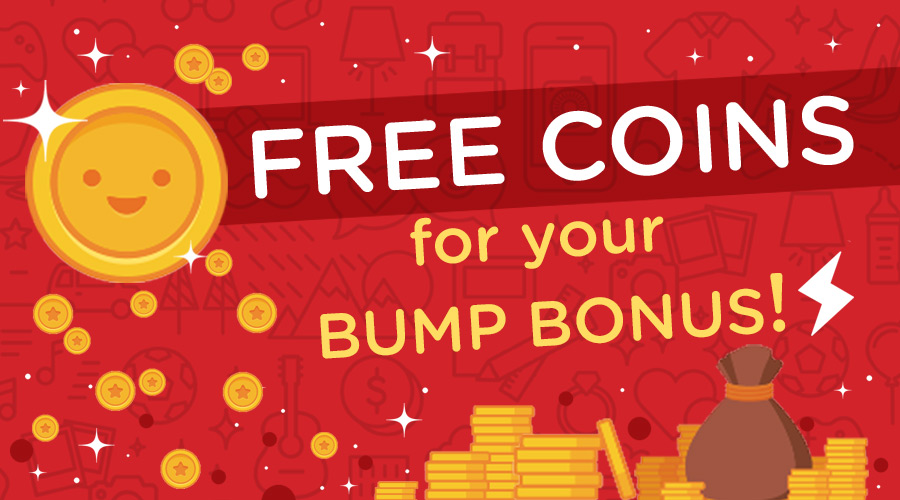 With this in mind, we decided to rethink our approach and intend to be more targeted in helping new sellers. We will be issuing free Carousell coins as a Bump Bonus to users who meet our criteria.
The Bump Bonus will be enough for selected users to buy a 3-day bump for their listings. This approach will be allow us to reach out and help individual sellers more effectively. A 3-day Bump will also give them a longer runway to sell their items and more visibility.
You will also receive tips on how to improve your listing. You can find out more about the Bump Bonus here. Of course, if you are a regular seller and want more visibility on your items, the option to buy a Bump is always available!
With this new approach in mind, we'll be phasing out free 1-Day Bumps on January 25th.
At Carousell, our mission is to inspire every person in the world to start selling. We recognise that your experience on the marketplace, as a seller or buyer, is an important step to reaching our goal.