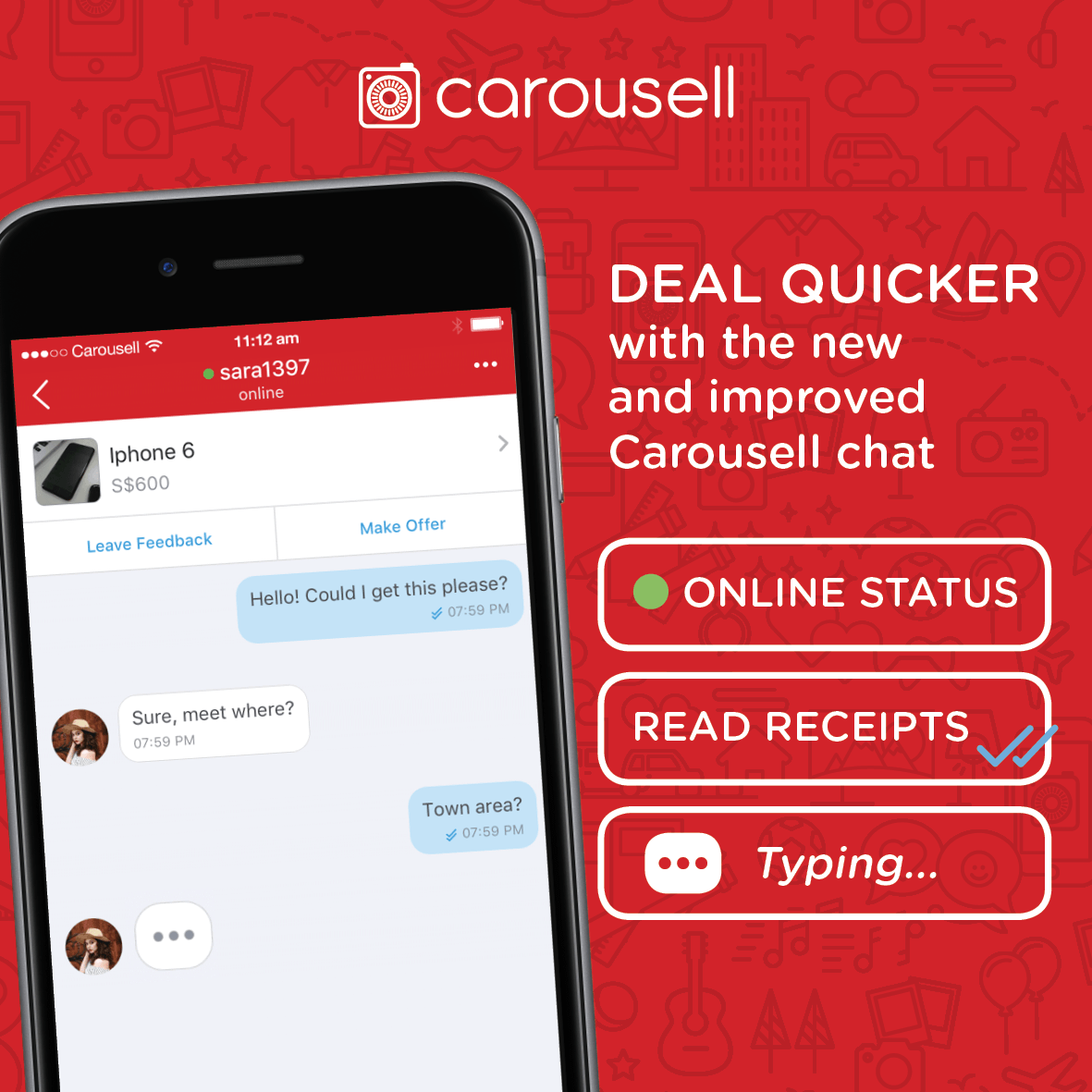 Reading Time:
3
minutes
Over the past 5 years, more than 2 billion messages and chats have been sent within the Carousell community. That's a lot of conversation going on amongst you guys!
At Carousell, we understand how important the Carousell chat experience is in ensuring the success of deals on our platform. The feature also allows Carousellers to safely deal with one another without revealing too much personal information.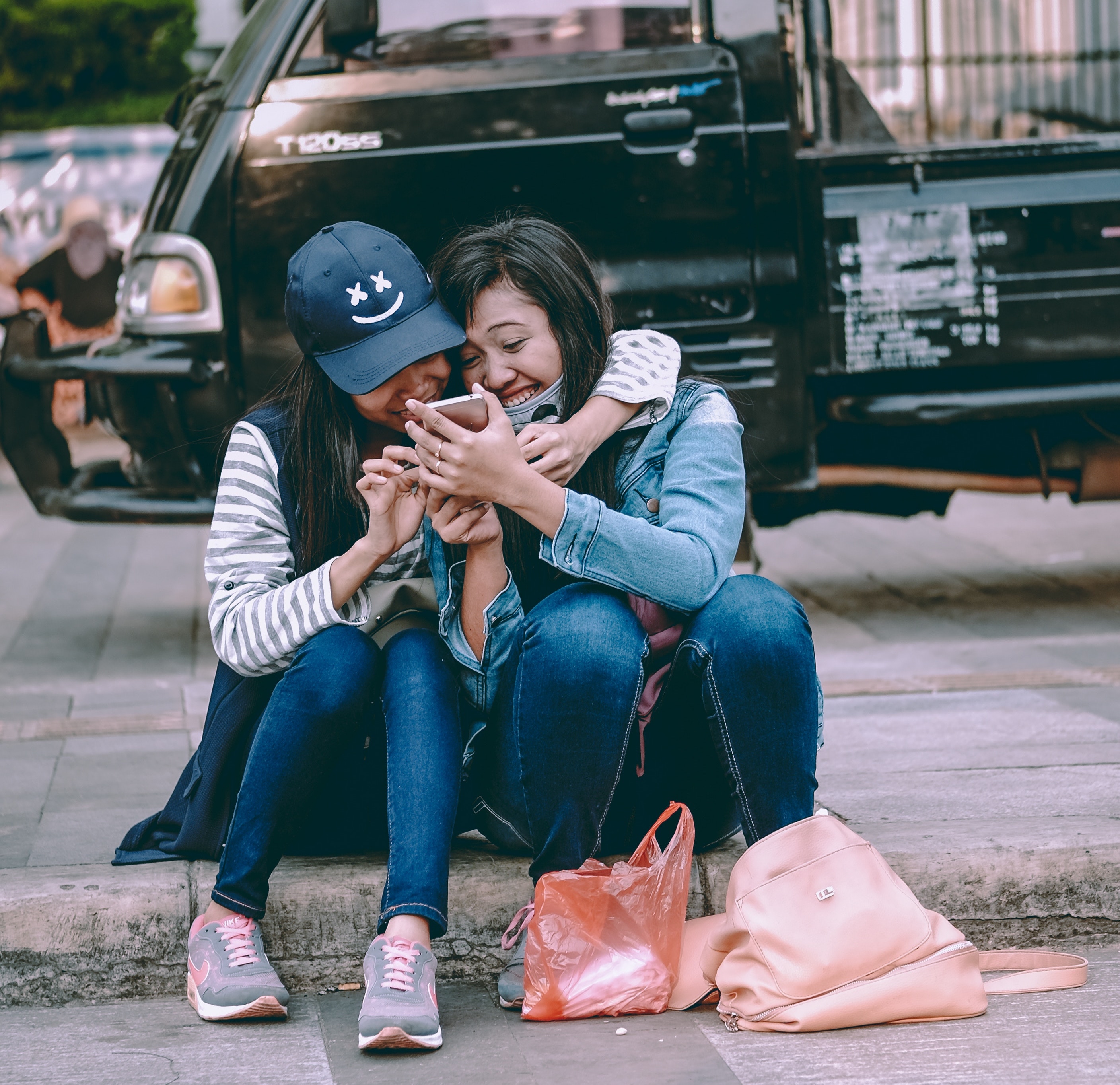 Chat has become so integral to the experience that we've even heard stories how some Carousellers still keep in touch with each other after a deal.
However, we recognise that there's been a lot of innovation going into messenger apps out there and we have been hard at work to improve our community's chat experience.
Understanding Carousellers used Chat is important for us to build a better and more useful experience. When talking to our users we found some common issues arose, such as "I don't know when will the seller get back to me," or "Has the Carouseller seen my message?"
As we focused on solving these problems, we also considered the trust and safety aspect of communicating on Carousell.
At Carousell, our users' online safety is our top-most priority, and having a better chat give our Carousellers peace of mind when they use our platform.
It's much safer to keep chats on Carousell, as we have measures in place that flag out suspicious behaviours of bad actors on the marketplace. We are continuously working hard to improve the trust of our community!
So what's new with Chat?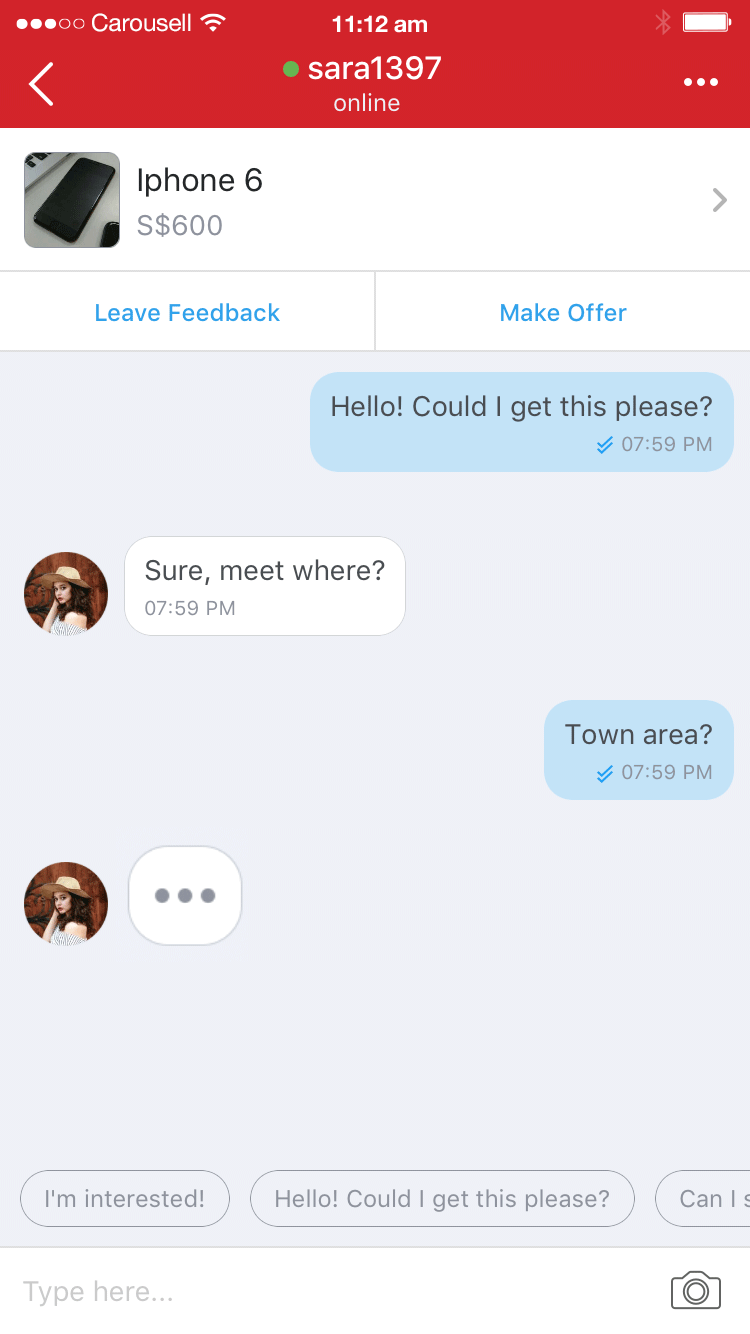 Online Status
If you're looking to buy something urgently, you'd be keen to know when to expect a reply. With the Online status, you now can see when someone is online or last seen while on the app. This will help you in managing expectations and knowing which sellers to approach when making purchases.
Read Receipts
In a chat conversation, you can now see if the other Carouseller has read your message. No more unnecessary wondering if your message has been read,you can move on to other potential buyers!
'Typing' indicators
To make conversations on Carousell even more convenient, you can also see when the other user is 'typing'! We have now enabled you to see when the other user is typing a message to you, so you can be prepared to reply.
We hope that these improvements help you to buy and sell quicker on Carousell!
Download or update the Carousell app to enjoy the better Carousell Chat now: https://carousell.com/app
Carousell uses Sendbird as our Chat service.