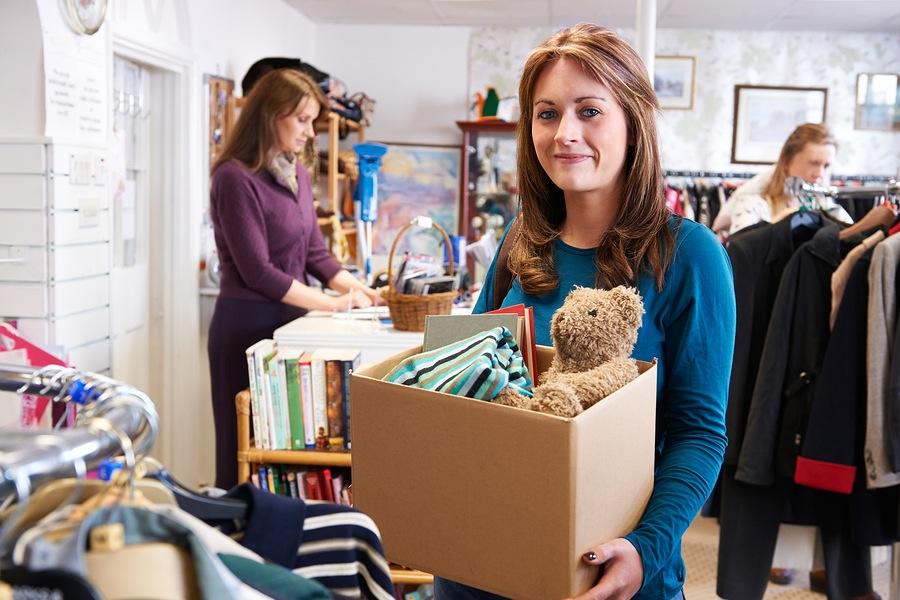 Reading Time:
6
minutes
Selling secondhand goods like preloved clothes can be a great way to earn some extra cash, or to streamline a small side business into an unexpectedly successful career. Better yet, it doesn't require a large investment to begin with, and you can probably find what you need at home and declutter your room while you're at it.
But the challenge that comes with selling anything secondhand is working out what to charge for it: Ask too much, and the item will never sell. Ask too little, and you've denied yourself a profit. 💸
Think of it as being like preparing a roast chicken for a dinner party: over-season it, and your guests are unlikely to be sold on the flavour, let alone come back for a second bite. Under season it, and you'll spend the next 12 hours berating yourself that you could have done better and wishing you hadn't got such a bland result! 🐔 🐔
So how do you make sure your secondhand goods are priced correctly, every time? Follow these six tips for how to price your secondhand goods and you'll be on the right track:
1. Know the current retail price
Start by identifying what the item sells for when it is new. Take your time to browse the inventories of multiple retailers to determine the market value.
Make sure you're looking at the right model or design! In today's world, products are constantly getting tweaked or updated, and the value could skyrocket if your secondhand product is no longer in production or was a limited release.
Seriously, you'd be amazed at how drastically the value of your preowned piece could change if it has distinctive features or uses different materials to the current model.
Pro tip: Use model numbers wherever possible for a more accurate result.
2. Mark it down mentally
Almost everything loses value after it is originally purchased. For some items, particularly cars or electronics, the market value takes a nosedive once the item is no longer new.
Depreciation is used to determine how much less something used is worth compared to what it cost when it was unused.
Generally, resale experts recommend pricing items at half their original cost if they are still fairly new, asking for 25 percent for anything a few years old and 10 percent for everything else.
There are, of course, exceptions. Designer goods, antique jewellery and vintage pieces all tend to increase in value over time so consider the category of your secondhand items before determining a price tag!
Keep in mind that unused goods, especially those still in their original packaging or have tags attached, are also more desirable to many shoppers and will usually sell at a higher price.
3. Add a sentimental drawcard
If you had a choice between buying a preloved backpack that survived an interesting trip through Europe and buying one that simply hung in a cupboard its entire lifetime – keeping in mind that both backpacks show exactly the same wear and tear – which one would you choose?
Do you think that perhaps the one that accompanied the adventure-seeker across Europe would be luckier?
Hey, at least you'd know for sure that it was durable, right?
The value of used goods inevitably increases when they have a fun or emotional story that goes along with them. Whether its property owned by somebody famous or a prop from a popular movie, a pre-owned object with a memorable or endearing story is likely to be attractive to larger groups of people.
Of course, a great story is not always enough. Sometimes the claims need to be backed up with some sort of proof, especially when celebrities or notable events are involved!
But consider whether the item you are selling has a 'soul and history', and let your customers know about it.
4. Check out your competition
Ah, the age-old question: what are other people asking for the same goods? This is important because it provides you with valuable clues about what people are actually willing to pay.
Remember the Beanie Baby craze of the '90s? Some shops were required to take pre-orders as new models of the stuffed animals were released, and online resellers had bids in the thousands for used toys.
However, today sales have slowed to a crawl and many of these tagged toys sell at yard sales for under a dollar.
Assuming that something is still worth a lot because you paid a lot for it initially is a rookie error. Review what is selling briskly in the secondhand market today, and you'll gain an insight into what shoppers currently find interesting.
Pro tip: The true value of something is only what people are willing to pay for it.
5. Factor in postage costs
Not charging enough for postage will eat into your profits – however, asking too much will discourage buyers.
There are a couple of ways to make the cost less of a factor to the buyers.
Offer free postage with larger orders or when the customer has bought multiple items from you. Alternatively, offer a discount on postage for return buyers. This encourages people to continue shopping with you and could potentially lead to additional sales that may have otherwise been lost.
State clearly that only actual postage costs have been applied. This level of transparency makes buyers feel that they can trust you and that you are not trying to sneak a few extra bucks.
Allow the buyers to select the type of postage they want. This gives them greater control and may make the prices seem more acceptable. Always add tracking numbers so that they can see the delivery's progress in real time.
6. Set your price but stay flexible
Using the information above will help you arrive at an estimated cost for any type of goods. Price all goods at the higher range of your estimate.
Some sellers price their items too low because it's more likely that they will sell immediately. This is great, but you could be missing out.
Remember the roast chicken metaphor? Season your sale. Pricing something at a slightly higher amount will allow you to see if the price is palatable to the shoppers.
If it sells, then you have a winning recipe.
If it doesn't, then the price is probably too high and you can simply lower it.
It is also worthwhile to consider allowing people to make offers or setting a monthly schedule to periodically lower the cost of slow-selling items.
This sort of flexibility will not only endear you to customers, it will help you develop better pricing skills over time.
What type of pricing techniques have helped you succeed as a preloved seller over the years? Share below in the comments!