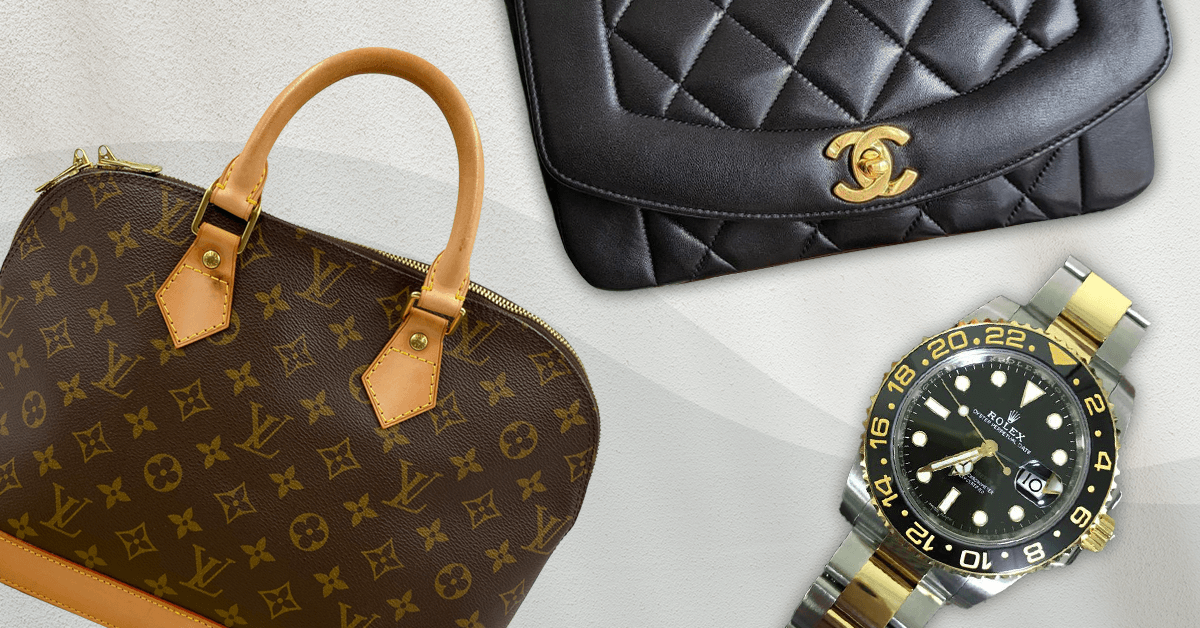 Reading Time:
10
minutes
So you've worked hard, saved up and are ready to step up your fashion game. Or, you already own one or two luxury items from the big brands out there. Forget the PU leather bags you bought from Forever 21 when you were… 21 years old. Or that $10 watch you owned as a uni student. It's time you get your hands on a good quality accessory that probably won't break on you after a year of use.
What exactly is a luxury item, and why do some people own so many? Is it still worthwhile to spend more than a thousand dollars on one? Should I get one in retail stores, or buy from a preloved/secondhand retailer?
In this article, we'll help guide your decision on whether you should (or shouldn't) spend on a luxury item, and whether buying firsthand or secondhand should be your go-to!
What is a luxury item?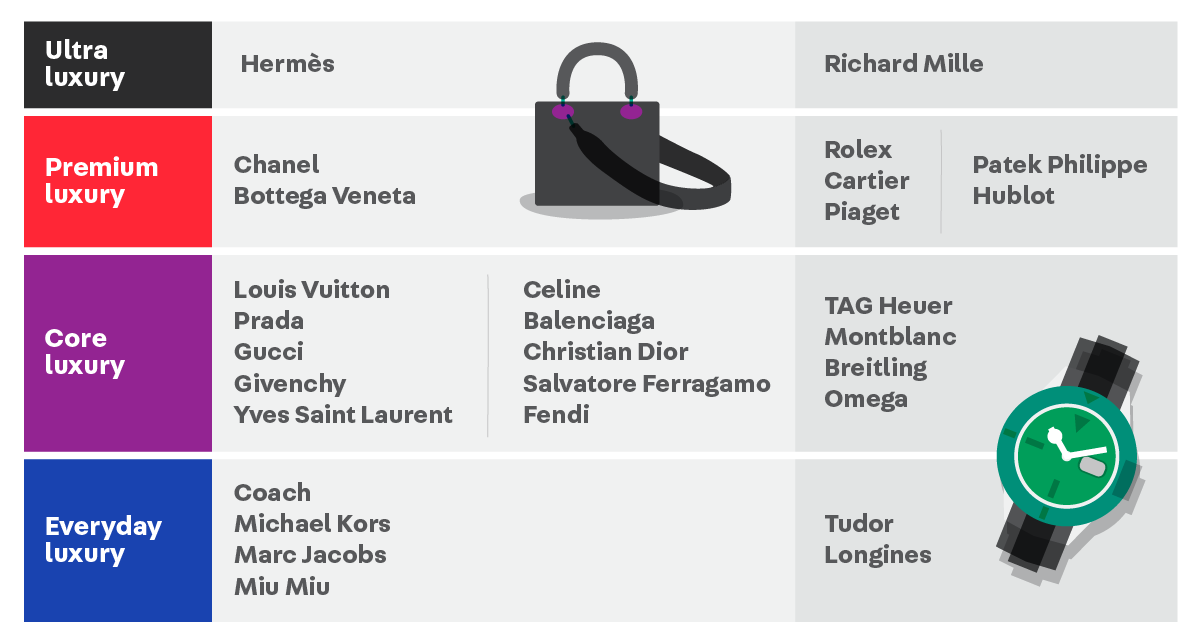 A luxury item is loosely defined as a product that is regarded as exclusive in society. A handbag, clutch, wallet or watch from recognisable 'status' brands such as Chanel, Louis Vuitton, Rolex, Tag Heuer and more are considered highly desired. They easily cost up to $10,000 per item and hence are signals of wealth or status!
A well-chosen designer item may last a lifetime and even become a treasured inheritance once you've passed on. If, on the other hand, you want to make money as well as spend it, a well-timed buy and subsequent sell may help you make a lot of money.
Why do some people own so many of them?
In order to answer this, recall those Forever 21 bags I mentioned earlier? 
Bags and accessories from other fast-fashion stores, such as Zara, Cotton On and others, are similar in that they are low-cost products sold for an affordable price, ranging from just $5 to $35. These items are made from low-quality materials such as polyester or PU leather (polyurethane leather). While they may be fashionable for the time being, they seldom last more than a few uses before flaking or tearing! Who would want to leave the house with a tattered bag?
While luxury accessories like bags and watches serve as a powerful statement of money and prestige, they are also purchased for practical reasons. Most luxury bags and wallets are constructed of high-quality materials like lambskin or Saffiano leather, as well as scratch-resistant hardware like zips and bag feet. Or even highly-processed faux leather, which has a long-lasting leather-like finish and is easy to maintain. 
The same is true for watches: a $10 piece could be built with low-cost materials like gold-plated metals or stainless steel, but an $8,000 luxury watch is composed of high-end materials like a 925 silver bezel or a pearl dial. Developing a watch or watch movement can take years of research and development, which is also why they are so expensive.
As a result, these items would probably last a long time without breaking apart—up to several decades if properly cared for!
Does this mean buying a luxury item can be considered a financial investment?
Since they cost up thousands and can last for decades, you would have probably heard of individuals 'investing' in these designer handbags or watches for the long run since they cost a lot (therefore coining the term 'investment bags'). 
While you can own a collection of luxury handbags, we don't agree that these items should be seen as "investments". Essentially, a financial investment is where you put your money where it can compound, grow, and produce more wealth for you over time. Unless it's Hermes, Chanel or Patek Philippe, very few luxury purchases appreciate in value over time.
This is due to the fact that, like everything else you own, your item will eventually wear out. Even the smallest blemish on the screen of your watch or a deep crease in your leather purse may set the resale value of your luxury item back by $250. Unless you're confident of keeping it scratch-free or damage-proof, it's not a safe investment by our words!
So, have you in mind to get your hands on a luxury item yet? Are you now working out the case to get a firsthand or secondhand luxury item? We break it down for you:
Get a firsthand luxury item if…
You're 100% sure you like the item's style and design and want no risk of it having flaws
Have a luxury bag or watch you've been eyeing for years now? Have you had that mental lookbook of you wearing it against the many outfits in your wardrobe? Are you confident that it's going to be your new favourite accessory?
If you can't get it off your mind, then go firsthand! To have a luxury bag, wallet or watch on your wishlist come delivered in tip-top, brand new boutique condition with no regrets of buying would be a dream come true. You will not have any regrets going firsthand!
You can foresee yourself using the item for more than 5 years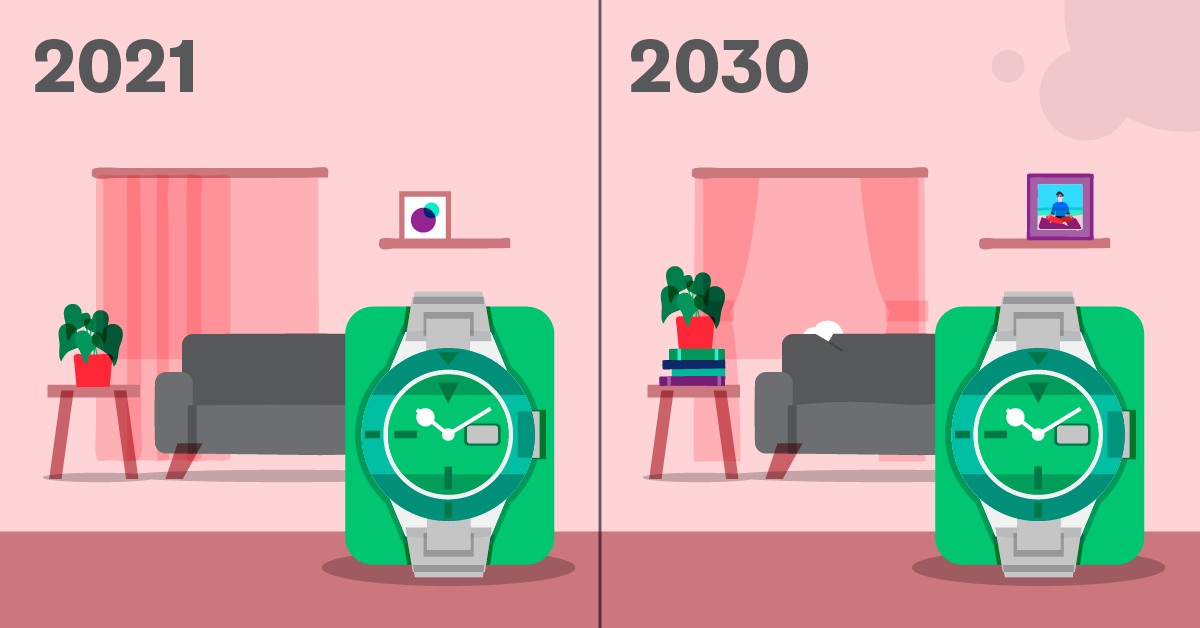 Hey, you! Yes, you—the trendsetter amongst all your friends! If you're least afraid of trying out a new fashion style and confident that you'll be using your luxury purchase for the long haul, a firsthand item would be best suited for you. 
Don't forget to consider every possible use case for the item you're looking to buy, though. For example, will it go with your usual dressing style? How about the size of the item—will that Rolex Submariner look too small on your wrist to make a statement? Or will that Chanel Mini Flap Bag be too small to fit what you typically bring out every day?
If the answers to your question list are favourable, it seems like you're all set to tick the item off your wishlist!
You're confident it'll make a vintage piece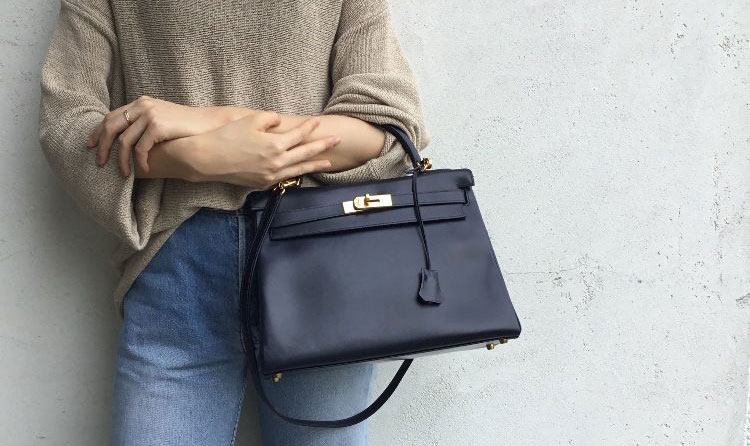 Hermes Birkin, credit to Live Japan
Let's think beyond a 5-year lifespan for your luxury item, and aim for a 20-year one. Are you confident of taking good care of your luxury item and extending its lifespan far longer than you'd expected? Would you ever think of passing down that YSL Monogram Chain to your future kid? Or that Tag Heuer Carrera to your future son-in-law as a wedding gift? 
If you're gunning for a long term investment with this luxury purchase, you should definitely go firsthand!
Get a secondhand luxury item if…
You're fickle about fashion choices
Today's hot topic will be tomorrow's fashion reject. That's the reality of the fashion industry, and seasonal luxury handbags are no different. While some styles remain popular, do you think your 40-year-old self would still carry a small sling LV Nano Speedy? Probably not if you plan on working a 9-to-5 job and running errands with your toddler in the future—a larger bag would be a much more practical option!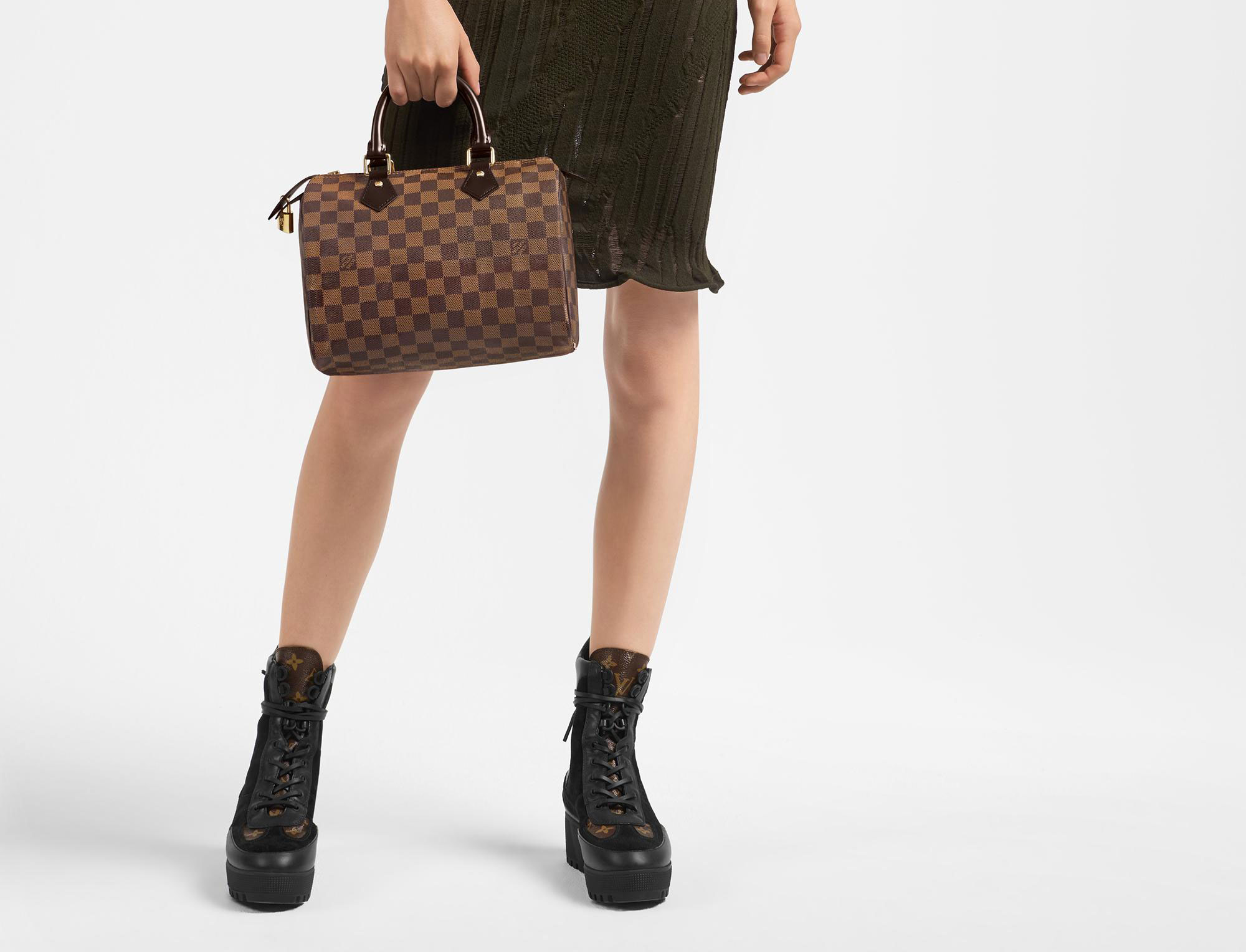 Louis Vuitton Nano Speedy, credit to My Luxury Vintage
So, if you're just looking to get a luxury item just that's trending for today, a preloved one might be the best option for you. Plus, you can even use it for a while, decide it's not for you, and sell it off. This way, you can recoup some of the costs from buying it in the first place, in order to fund your next secondhand luxury purchase.
You're unsure of the resale value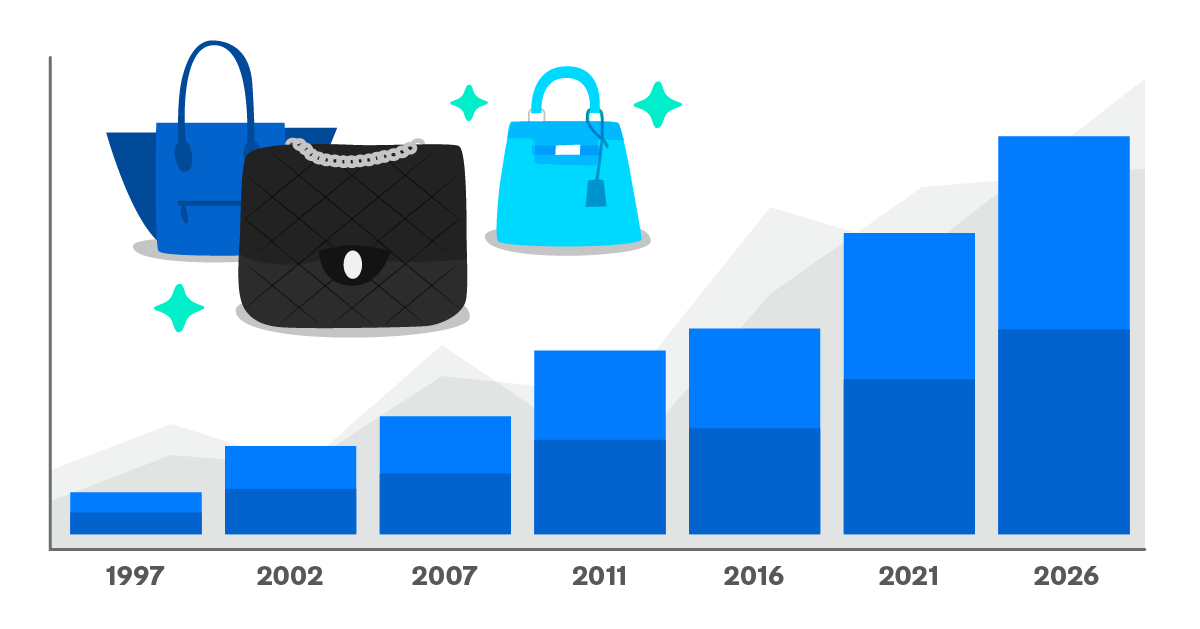 Classic brands like Louis Vuitton, Chanel, and Hermes may maintain their worth, despite the general decline in the handbag market. Same goes for watches! Trends come and go, and who's to say in five or ten years that that specific iconic item will still be as much sought after? The uniqueness and attractiveness of these status symbols are what keep them so valuable over time. At the end of the day, if you're not confident of the item's resale value, we feel that it'll be too huge a risk to take if you're diving in for a firsthand luxury purchase.
Don't give up on owning luxury just yet, though! Secondhand luxury could be your next best bet. Because buying secondhand would already grant you some sort of discount off your desired item's retail price, the pinch doesn't come as bad if you're planning to sell it off again. #Resellinghacks 😉
You're not careful with your belongings
Ever lost your wallet? Or stuffed so many things in your bag that you forgot your pen was uncapped and the ink leaked all over? Ah… it's starting to ring a bell, eh?
Not that it's a bad thing—we're all human and it's normal to be uncareful with the things we own! But if you're just not willing to risk having your luxury item misplaced or inadvertently destroyed by none other than yourself, it's probably a better choice to go secondhand. Y'know, so it's not as heart pain to feel your hard-earned money go down the drain from carelessness :/
You're on a budget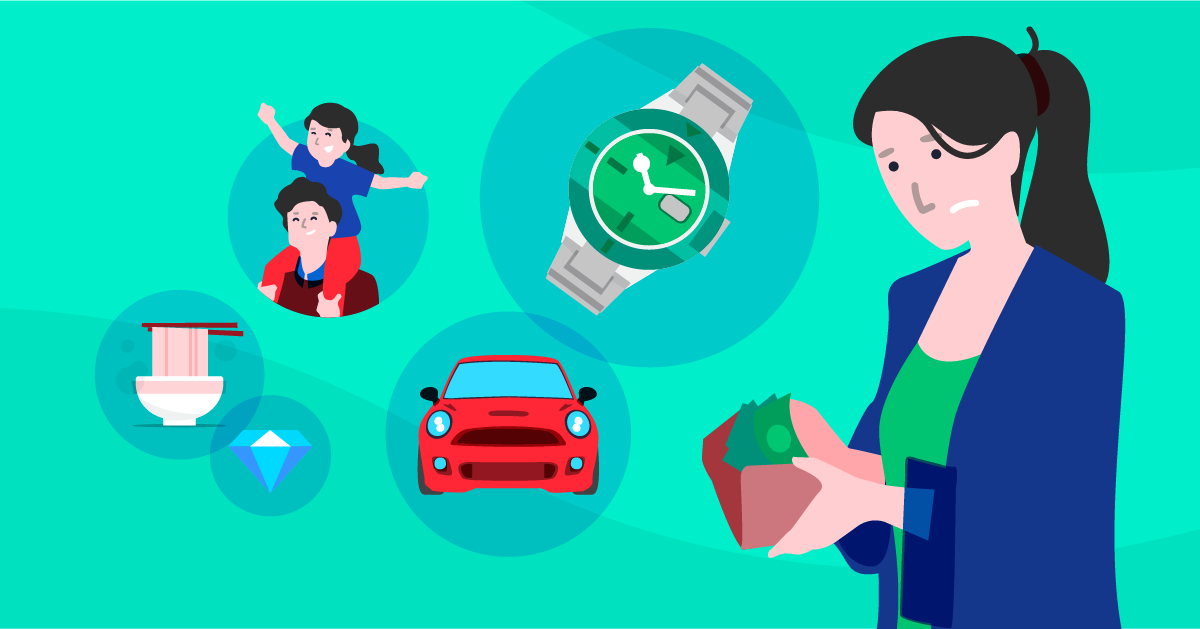 Whether it's a practical car you're saving for, or just for a rainy day, a $3,000 luxury purchase would take a big hit to your savings. And most of the time, it's not the case that you're unable to afford it! Rather, the purchase just isn't as practical as the many things you can buy with the same amount of money—making it really hard to justify, especially if you're on a budget.
One indicator of financial comfort buying a middle-ticket item is if you already have 6 months of your monthly salary stored in your bank account, and have accounted for your investment needs. Any leftover cash you have can be treated as a comfortable amount to spend on your luxury wants, but of course, after following the 50/30/20 rule! 
Where to buy luxury items?
Shopping firsthand luxury
The best place to go to buy your desired luxury item firsthand would be from the brand's boutique itself. Big fashion brands like Chanel, Prada and Gucci have boutique stores typically found along Orchard Road and in malls such as ION and Paragon, or huge departmental stores like Takashimaya or Tangs. For watches, there are also boutique stores you can view and buy from, but there are also retailers like Cortina Watch and Sincere where you can strike a good deal as well.  
Before you head down to boutique stores, don't forget to do your due diligence by researching the item models you're looking to browse. Plus, be sure to ask around for Sales Assistants (SA) recommendations from your friends and family. A good SA will be able to recommend to you various types of bags, wallets or watches that'll suit your lifestyle and personal fashion choices. It's always good to seek an outsider's opinion before purchasing a luxury item!
Shopping secondhand luxury
If you're planning on shopping in a retail setting, there are a bunch of shops that sell luxury items based on consignment. These include modern-day pawnshops like Maxi-Cash with several outlets around the island, Luxury Lover, HuntStreet, LuxCollate and more! Besides bags and other leather goods, secondhand luxury watch specialists like The Watch Box, CHRONO95, Goldman Luxury and more provide a wide selection for you to choose from. Because they have the secondhand luxury pieces ready for viewing at their retail outlets themselves, you can readily check for any scratches, dents or imperfections on your secondhand luxury find.
However, with the COVID-19 situation ongoing, it might be best to shop where you can avoid crowds. So, for your and your family's safety, look no further if you're looking for authentic secondhand luxury items. 
InstantBuy is a platform where you can purchase authenticated preloved luxury bags or purses in excellent condition from well-liked big brands like Louis Vuitton, Fendi, Hermes and Dior, all with free shipping! For watches, InstantBuy carries pieces from Rolex, Tudor, Patek Philippe and more—with free shipping too.
Additionally, any condition defects or discrepancies will be listed in the item description to assist you narrow down your search. Plus, a 7-day money-back guarantee is possible if the item received is not as stated.
All set and ready to browse for your next luxury buy? Browse the InstantBuy Luxury collection that we've handpicked, specially for you (only available on mobile):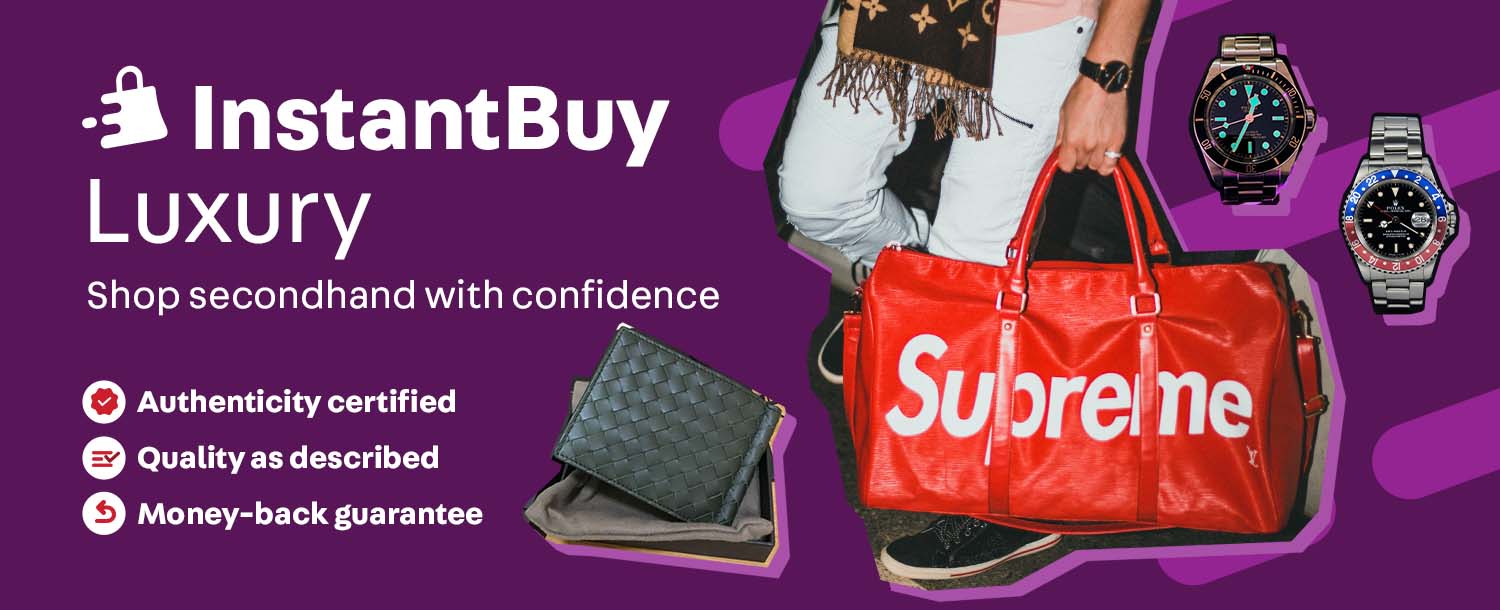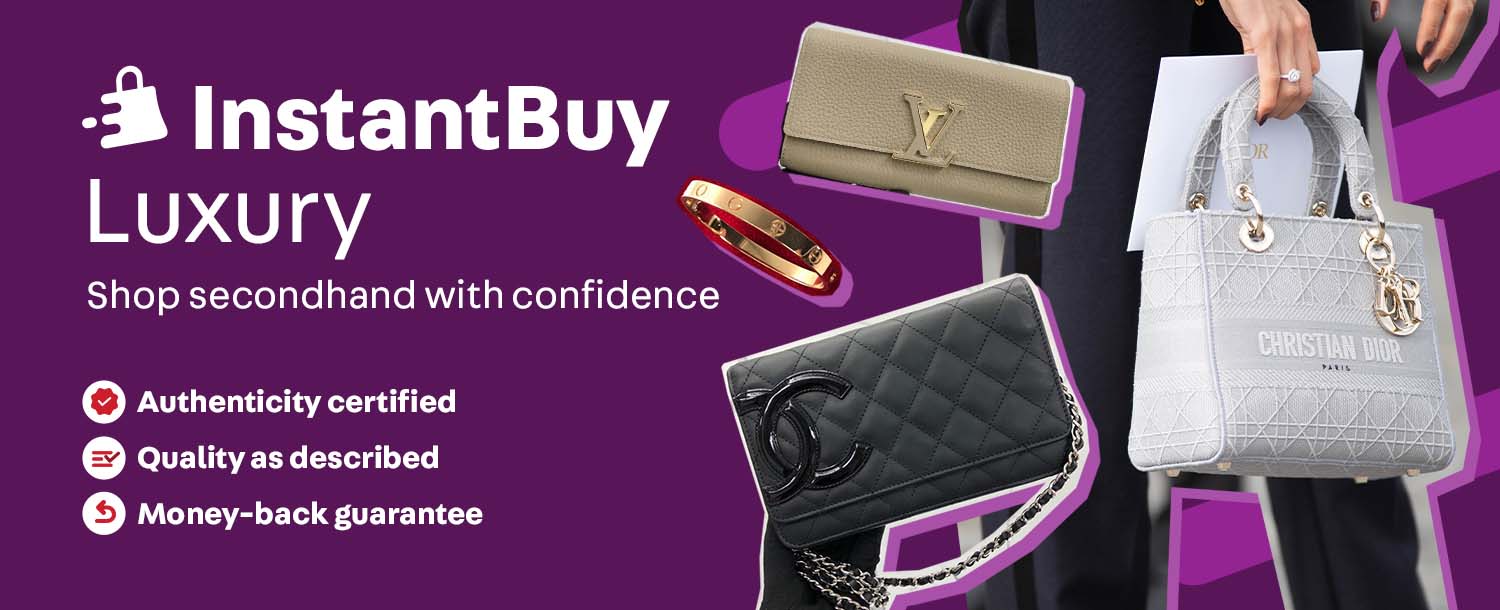 Armed with this knowledge, we hope you're more confident of your purchase decision—whether you're going for firsthand or secondhand luxury! Either way, we know how hard you've worked to deserve your desired item 😉