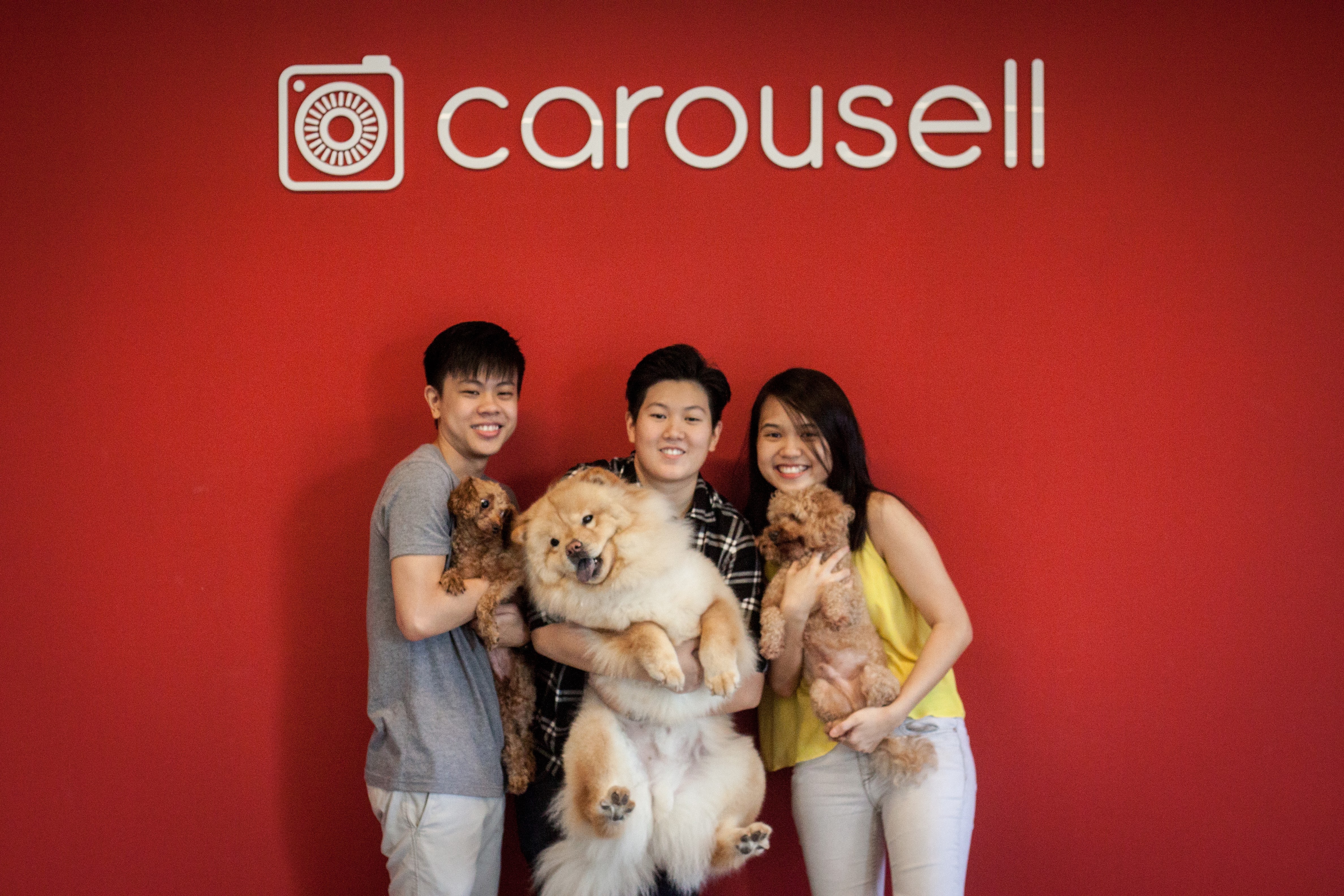 Reading Time:
2
minutes
Since we are celebrating so many new beginnings this month at Carousell (new office, new year and all that), I thought it would be really fun to go around the team and ask everyone what their first days at Carousell were like. So in no particular order, check out these Carousell First Day stories!
"I brought my dog to work on my first day as there was a doggy photo shoot. Where else can you bring your dog to work?" – Lam, community specialist
"On my first day, I saw that the startup stereotype about open pantries was real!" – Kezia, community manager
"It was a tech detox day on my first day, so I cycled at East Coast Park and did zero work." – Claire, partnerships
"The first time I came to Carousell, I was going to meet Marcus for my job interview. Upon reaching the office, a guy in a black shirt and berms introduced himself as Siu Rui and said he was going to bring me to the meeting room because Marcus was late for my interview. I thought he was an intern, seeing the way he was dressed and all. Only during the interview did I find out he was a co-founder!" – Hui Yi, product manager
"I started my first day soaked from the rain, but managed to arrive in the office on time." – J3, senior engineering manager
"I eyed my tablemate's Starbust gummies until he finally offered me one closer to the end of the day. I also cogitated on an appropriate profile photo for my Trello account." – Serena, legal counsel
"I was so hungry and anxious about the training that I couldn't eat. Then in the office, Cherlyn told me about the pantry and that I can take anything from it, so I took some snacks. I was really worried that Jessica (my team lead) would hear my stomach grumbling during my training. So embarrassing, I know!" – Adelia, marketplace operations specialist
"I spent my first day suffering from severe jet lag, combined with cultural shock and really unusual weather!" – Denis, our new Android engineer from Russia
"I came from a small team so I felt overwhelmed with all the new faces but I'm glad everyone I crossed paths with greeted me with warm smiles!" – Nina, customer experience specialist
We're growing our team so super quickly this year, so come back to read more stories later!