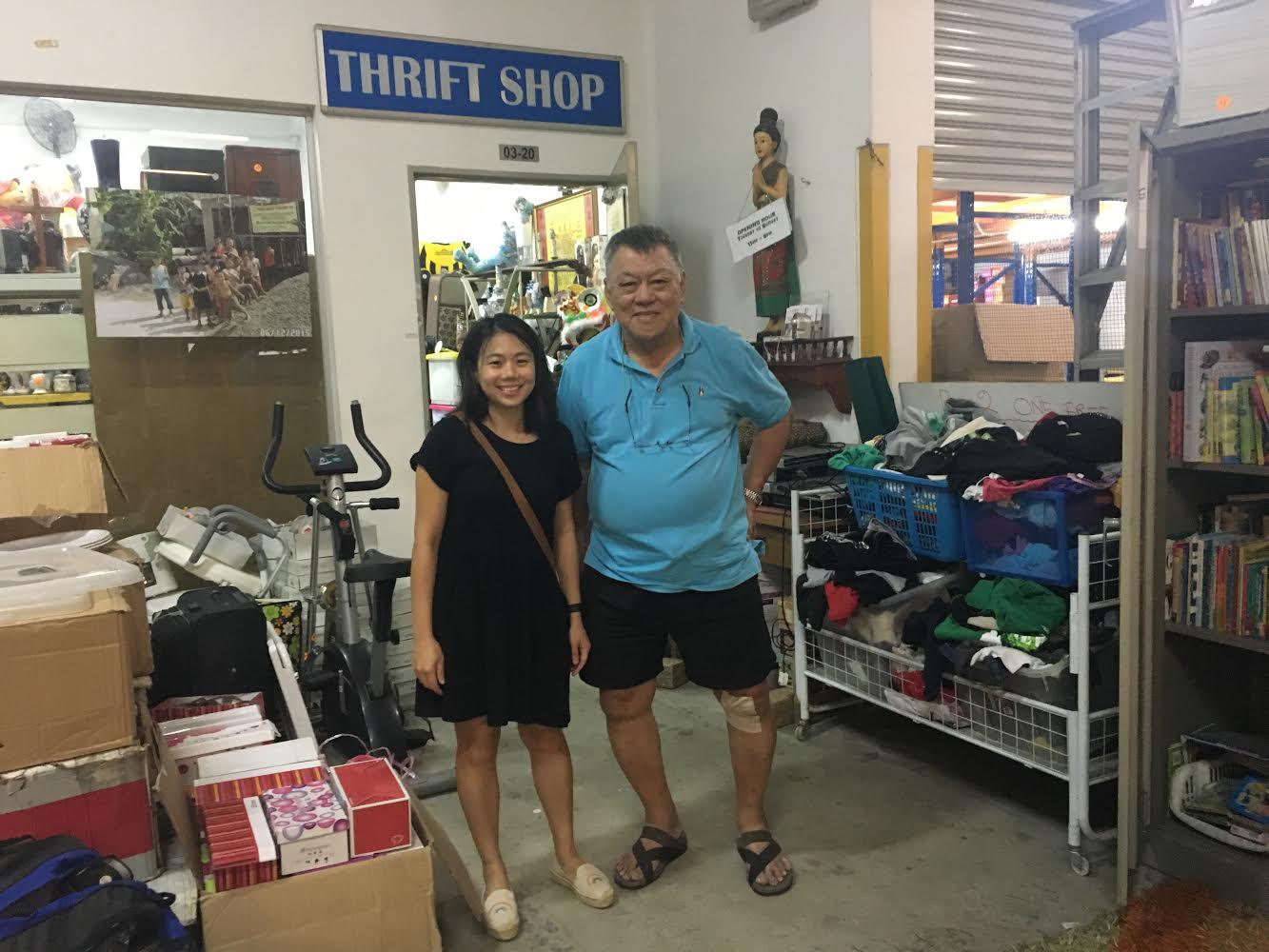 Reading Time:
5
minutes
You meet a lot of different kinds of Carousellers at deals, and they all have different reasons for Carouselling. Some of them want to declutter their rooms, some like to discover hard-to-find items. Recently, our co-founder Siu Rui bought some glassware from a Carouseller with quite a different story: she sells preloved stuff to help an orphanage.
Polly (or <lollypim> on Carousell) is a podiatrist, so she spends most of her day helping people with foot conditions, like the elderly or people with sports injuries. After work, she uses Carousell to help the Willing Hearts Orphanage, an orphanage in the Philippines which can house up to 50 needy and abandoned children.
How she started using Carousell
She first discovered Carousell when her mum asked her to clear out excess stuff from her room. Initially, she depended on a friend to help her sell her stuff, as she didn't think she could manage a Carousell account and a full-time job.
"One of my friends was selling a lot of stuff on Carousell, so I gave her a bag of clothes and asked to help me sell them as she was unemployed at the time and I thought she'd have time to help me," she said.
After a while, another friend convinced her that it actually takes very little effort, as she found it easy to conduct Carousell deals even while working full-time. So one Sunday, she started taking photos of her clothes and began selling.
"I'd thought of selling second-hand items at flea markets before, but you have to pay $60-100 to have a stall on a weekend. It's not easy! You also have to team up with your friends to bring stuff and put it up," she said. "With Carousell you can sort of just work from home, and do it anytime anywhere."
Polly went from selling clothes to selling just about anything she didn't use anymore, like textbooks, music CDs, and the Nintendo DS games that she was done with. She was also surprised to find that there was demand for the little random knick knacks you get from attending events and functions.
She was so into Carouselling that when her brother threw away his old Magic the Gathering cards, she quickly recovered them and listed them on Carousell instead.
"The shiny ones sold pretty quickly!" she said.
Meeting Thomas from the orphanage
After a while, Polly's parents noticed that she was meeting a lot of buyers and that her room had less stuff. Her dad told her about his friend Thomas, and how he runs the Willing Hearts Orphanage in the Philippines, and a thrift shop in Singapore called the St Isidore Centre to help support the orphanage. All the earnings from St Isidore go towards funding the orphanage, while some of the smaller and useful items like clothes, books and toys are sent directly to the orphanage.
St Isidore receives a lot of donated items to sell, but not a lot of people are aware of its location in Serangoon and so the problem lies in selling those items. Polly's dad felt that her success with Carousell could help create more awareness and sales for St Isidore.
"Thomas and his wife are in their 70s," she said. "They're not very good at marketing, so they asked me to help them out with photos and creating some awareness for the shop."
So in addition to her clothes and books, Polly started making regular trips to the shop to snap and list items from the thrift shop. These are mostly household items like breadmakers, vacuum cleaners, furniture, antique items as well as books, shoes, board games and baby prams.
"It's a shame about the baby prams!" she said. "Some mothers are a bit kiasu about buying second-hand items for their kids, but they're in such good condition because kids outgrow their prams so quickly.
Polly's efforts have been paying off, and she's helped the St Isidore centre sell lots of items from her Carousell account, and also brought in additional foot traffic to the shop. Thomas insists that Polly receives a commission for all the sales, but she always just puts it into the donation box.
The interesting community
Something Polly likes about Carousell is its community. She recalls a story of a guy who had forgotten to buy a gift for his wife. He was on the way home, and saw one of Polly's wallets on Carousell. Luckily, Polly's home was on his train line.
He wrote this to her: "BTW I'm on the train, I'll stop off if we can deal at this price."
Polly agreed, and the whole deal took place only 15 minutes from the first message. The buyer was so happy with her sincerity and the speedy replies that he paid her full asking price in the end, despite successfully bargaining it down.
Would you like to help the Willing Hearts Orphanage?
Polly told us that Thomas and his wife are getting older, so they'd like to retire and move to the Philippines to spend more time with the orphans. Before they can do so, they'd like to sell off all the remaining donated items at the thrift shop.
If you'd like to help out, you can go to Polly's Carousell account, or visit the St Isidore Centre at this address:
St Isidore Cenre
50 Serangoon North Ave 4
#03-20 FIRST CENTRE
Singapore 555856
For more information and donation options about the Willing Hearts Orphanage, please visit their website.