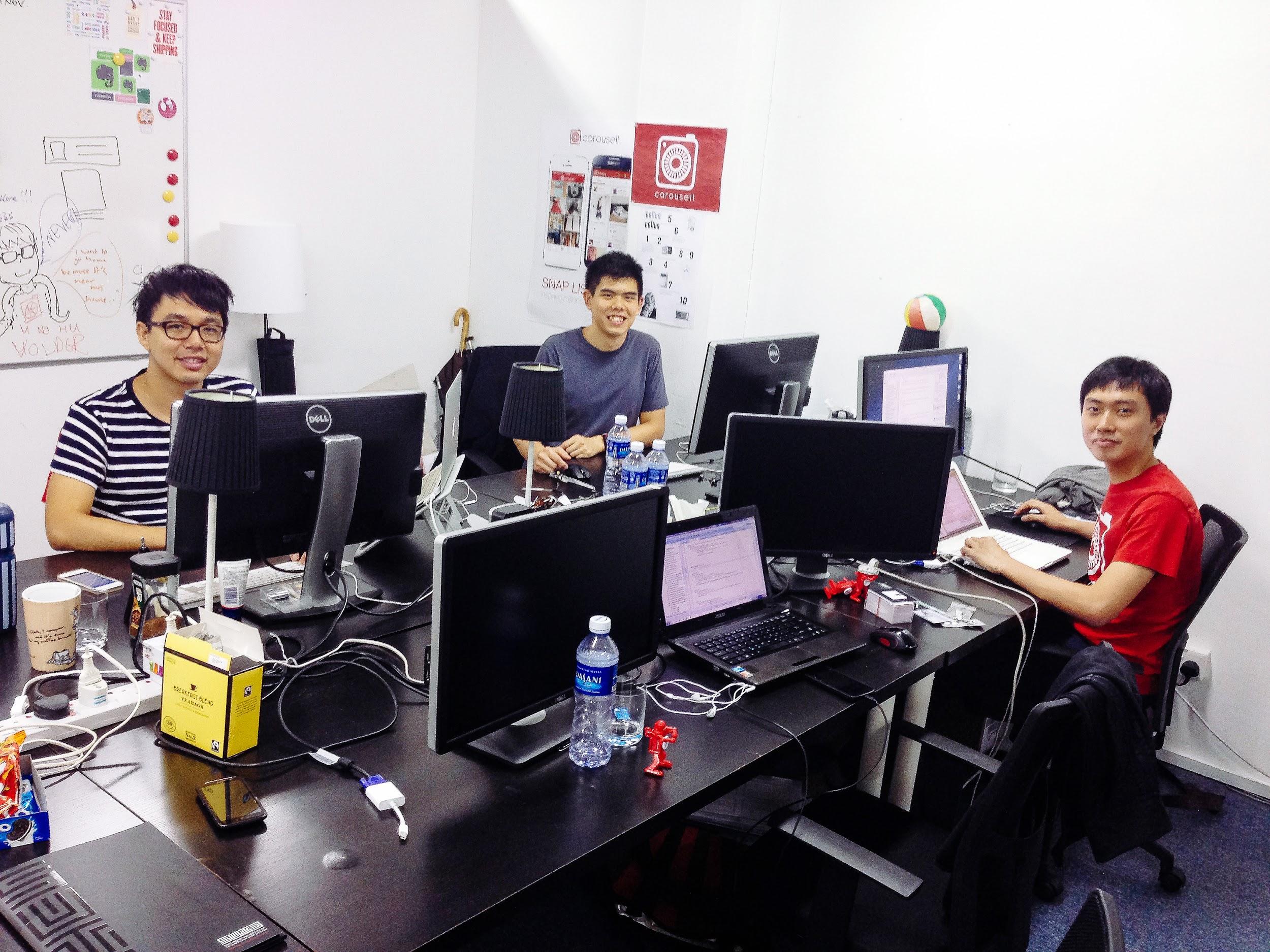 Reading Time:
9
minutes
It's hard to imagine that it's already been five years since Carousell as we know it was launched for the first time in the app store. The app is the largest and fastest growing mobile classifieds app in the Asia-Pacific, and the term 'Carousell' is starting to enter regional lexicon: 'to Carousell' now means to sell items on Carousell.
I've always been interested to know more about the roots of Carousell. You occasionally get a glimpse of it in the odd interview with a co-founder here and there, or snippets from a lunchtime chat. But never really a comprehensive picture of what life was like when Quek Siu Rui, Marcus Tan and Lucas Ngoo, were just starting out.
I sat down with the three of them in our office pantry to reflect on the path they've taken, to laugh at their 'failures' along the way, and even though they don't like to think about successes, admire what they've built so far (if only for a moment).
The startup that almost didn't start
In March 2012, the NUS campus was abuzz with activity. Aspiring technopreneurs were frantically putting together the pitches that would see them through the 54-hour hackathon that was Startup Weekend.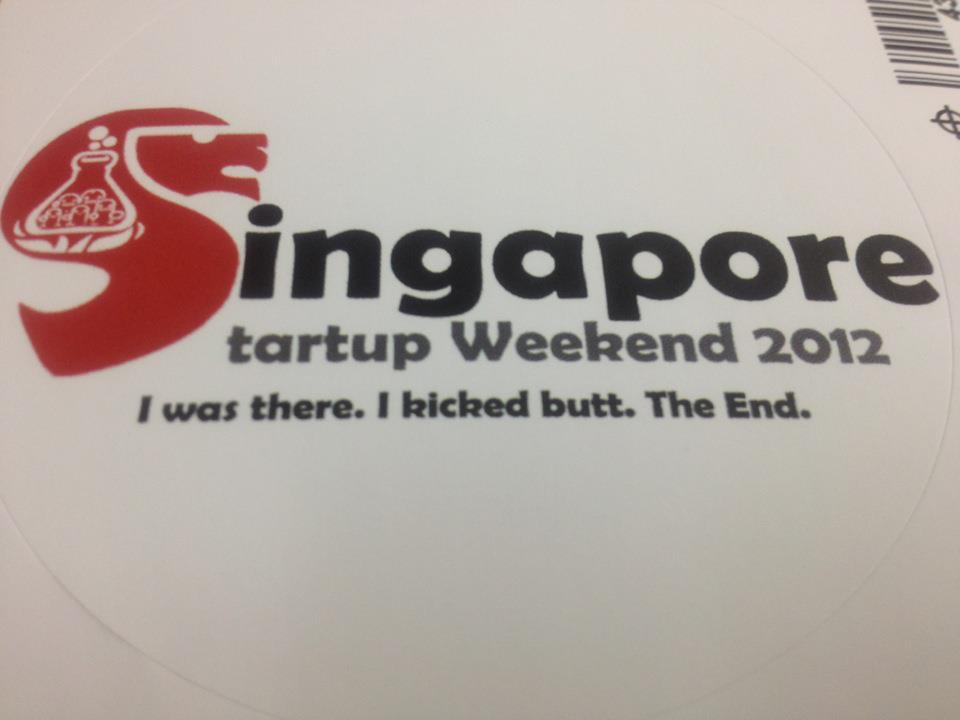 Almost a hundred submissions were put forth in the preliminary round; grandiose ideas and dreams condensed into a single line. From these one-liner pitches, the Startup Weekend judges would choose 40 ideas to make a full pitch.
Amongst them was Team SnapSell, looking to make an impression. These three students had an idea to build a native mobile application to sell their underused stuff, or in their own words, "a dead simple way to sell your warez".
The concept was simple and catchy, but it wasn't quite enough to turn the heads of the judges.
Yet, on that fateful day, fortune favoured the bold.
"The really meaningful part of Startup Weekend was that we almost didn't get in. Twice," Siu Rui recalls. "There were 80 submissions, of which 40 would be selected to give a one minute pitch. We were actually idea number 41 or 42. But thankfully one or two teams pulled out, so we snuck in to be the last to pitch."
The obstacles didn't end there!
"After the pitching, we also fell just short again!" he explained. "But thankfully a few teams consolidated or pulled out. So we were the last team to be selected to actually build the product."
After a frantic, brain-numbing 54 hours of battling stubborn code and fatigue, Team SnapSell went on to take the top prize at Startup Weekend. This prize included a chance to pitch at Angel's Gate, a scholarship to Founder Institute, and most importantly, their own space to work at Blk71.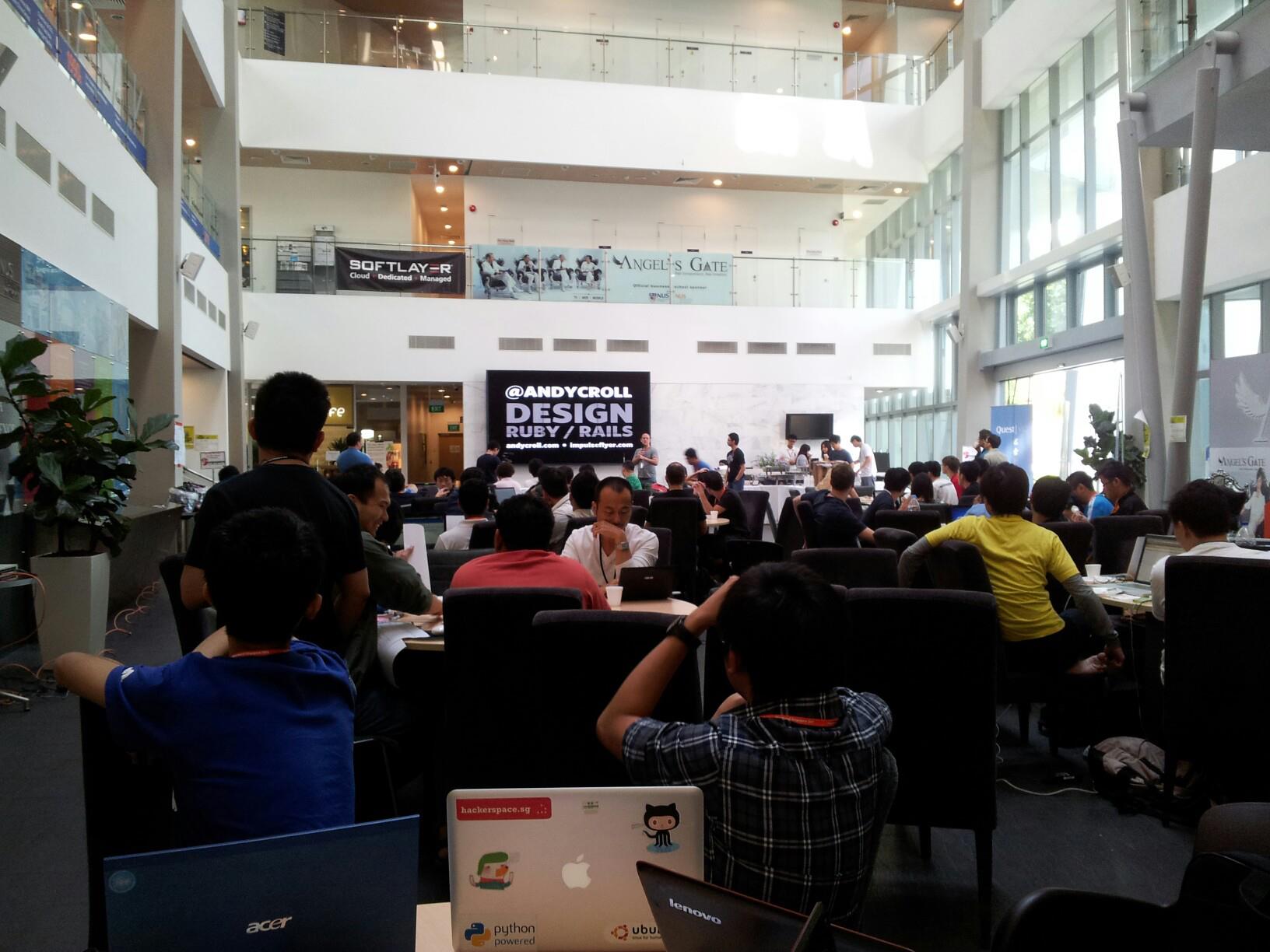 What was just amazing was that no sooner had the team stepped off the stage, they were inundated with messages asking if the platform could actually be used right off the bat, and if it hadn't launched yet, when was the launch.
As Siu Rui puts it, "For us we were building this thing before startup weekend, so we used startup weekend as a way to bring it from concept to practical. The Startup Weekend experience was valuable because it was the first validation of our idea. And that gave us the confidence to really get started."
And these guys really were just getting started.
Office space
Blk71 at Ayer Rajah Crescent may look like a single block of old, flatted factories with an unassuming blue exterior and a shared co-working space, but to the co-founders this was mission control, the home base they never had before. It was a proper place to focus their thoughts and energy into building a great product.
"Blk71 became a place we went to everyday. We didn't think too much about it, everything was provided, all wired up and ready to go," Marcus recounted. "All we had to do was plug in and get started. So our first space there acted as our focal point, it helped us get into the habit of going there and just working."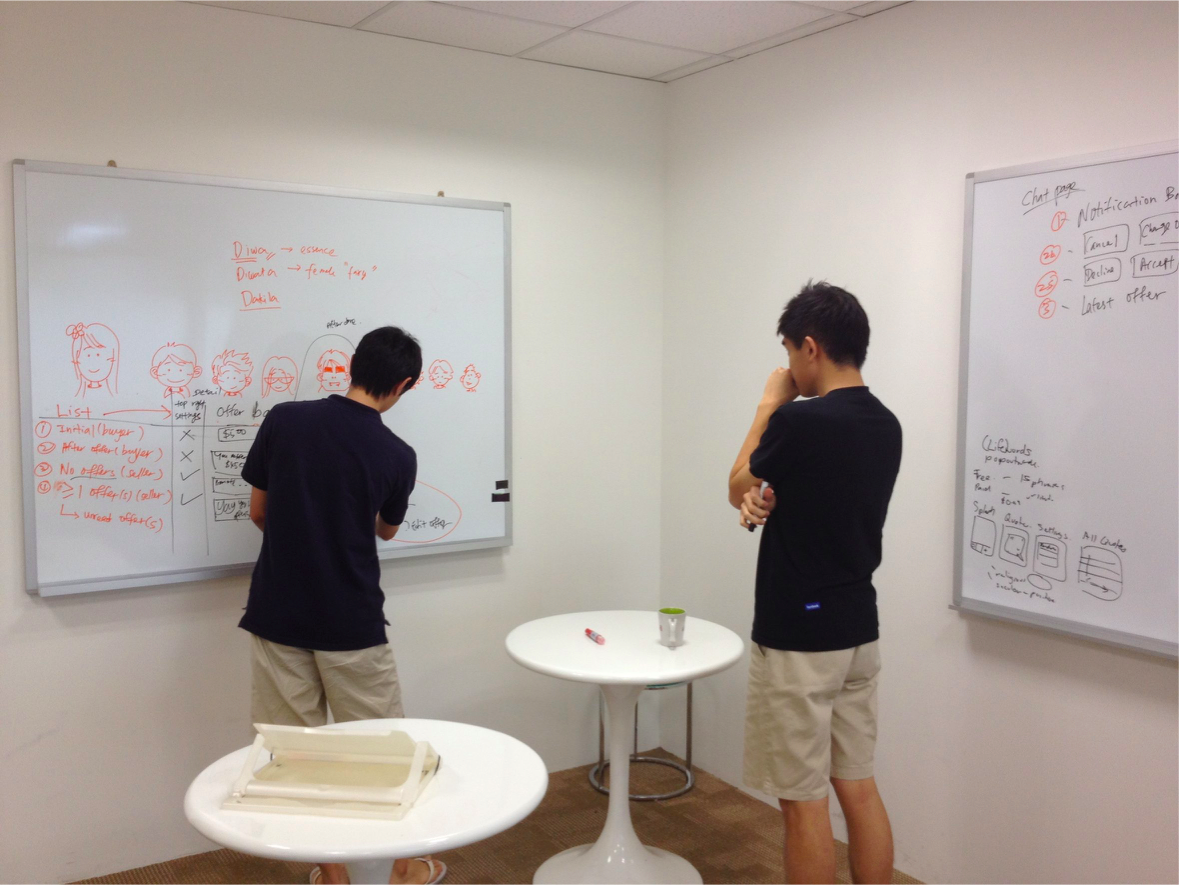 Having that office space not only gave the co-founders peace of mind, but also those of their family and close friends. Startups may be everywhere now in 2017, but you have to remember that back in 2012 there was a lot of apprehension if a startup could be a sustainable career.
The co-founders revealed that their families worried that they wouldn't be able to support themselves if they went down this path. The move into Blk71 must have indicated some sense of permanency that helped ease the concerns of their parents.
The first three months
Upon moving in, the co-founders had a plan on what they wanted to achieve in the first three months there, with one simple objective: Get Carousell ready for launch.
Between the three of them, they split the tasks as evenly as they could. Siu Rui was in charge of product, deciding which features were essential. Marcus took care of design, ensuring the app came together in a way that was visually appealing. And finally, Lucas would go on to code it all.
Siu Rui explained their thought process at the time: "We built the shell first, before focusing on the backend. We wanted to show people how it would look like. It was all wireframes, to decide how the product should be, what are the core features, and how they would be placed. Once we got that done, we could work backwards to implement it."
It was in these early days of Blk71 where the co-founders cultivated their legendary work ethic.
"We were always the last to leave the shared office. We wanted to build all these different things." said Marcus.
It's a habit that still carries on five years later. Siu Rui, Marcus and Lucas admit they frequently take the last train home every day and are guilty of working on weekends as well.
"We were so laser-focused. And still are," he continued. "There's so much we want to get done, so many things that can be done to help Carousell succeed. But there are only so many hours in a day."
The value of community
The first three months in Blk71 weren't all spent holed up coding in the office. The three co-founders often went out on weekends to talk to veteran flea market sellers and shoppers to get feedback on the selling and buying process.
Over the course of gathering feedback, they found themselves making new friends along the way, as flea marketers bought into the idea of Carousell and agreed to give it a shot.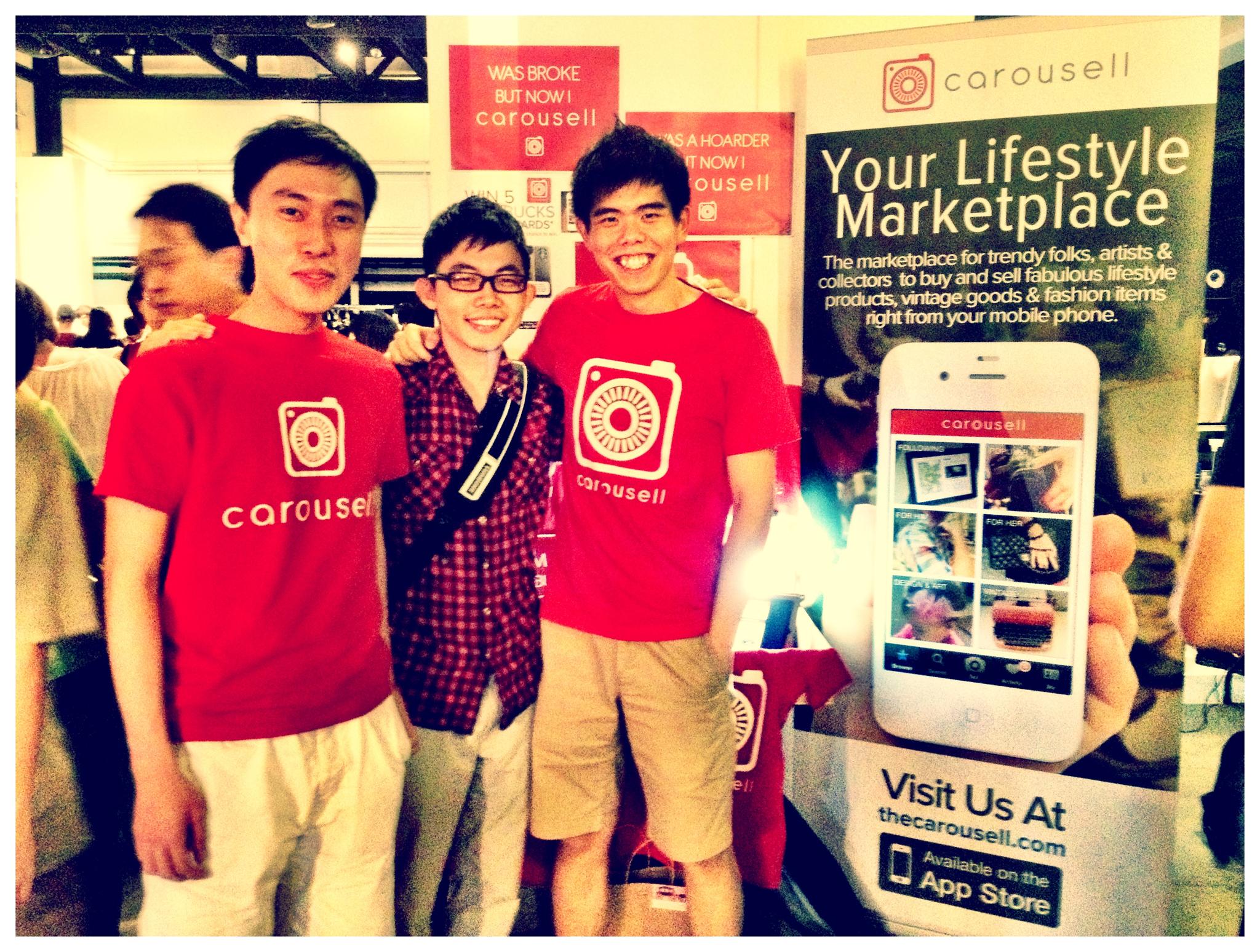 Of the 100 or so sellers they approached, about 70 contributed to the maiden listings on Carousell prior to launch. They were among the most critical components of Carousell's launch, as you wouldn't want to launch an empty marketplace devoid of listings.
Siu Rui, Marcus and Lucas were confident that this first batch of listings would be enough to grab the public's attention long enough to get them to try out the app.
Then disaster struck.
Siu Rui remembers the dread that filled them that day. "We had about 70 sellers and they created about 700 listings with photos on our servers. Two weeks before launch, there was an accident which saw all the listings and photos deleted."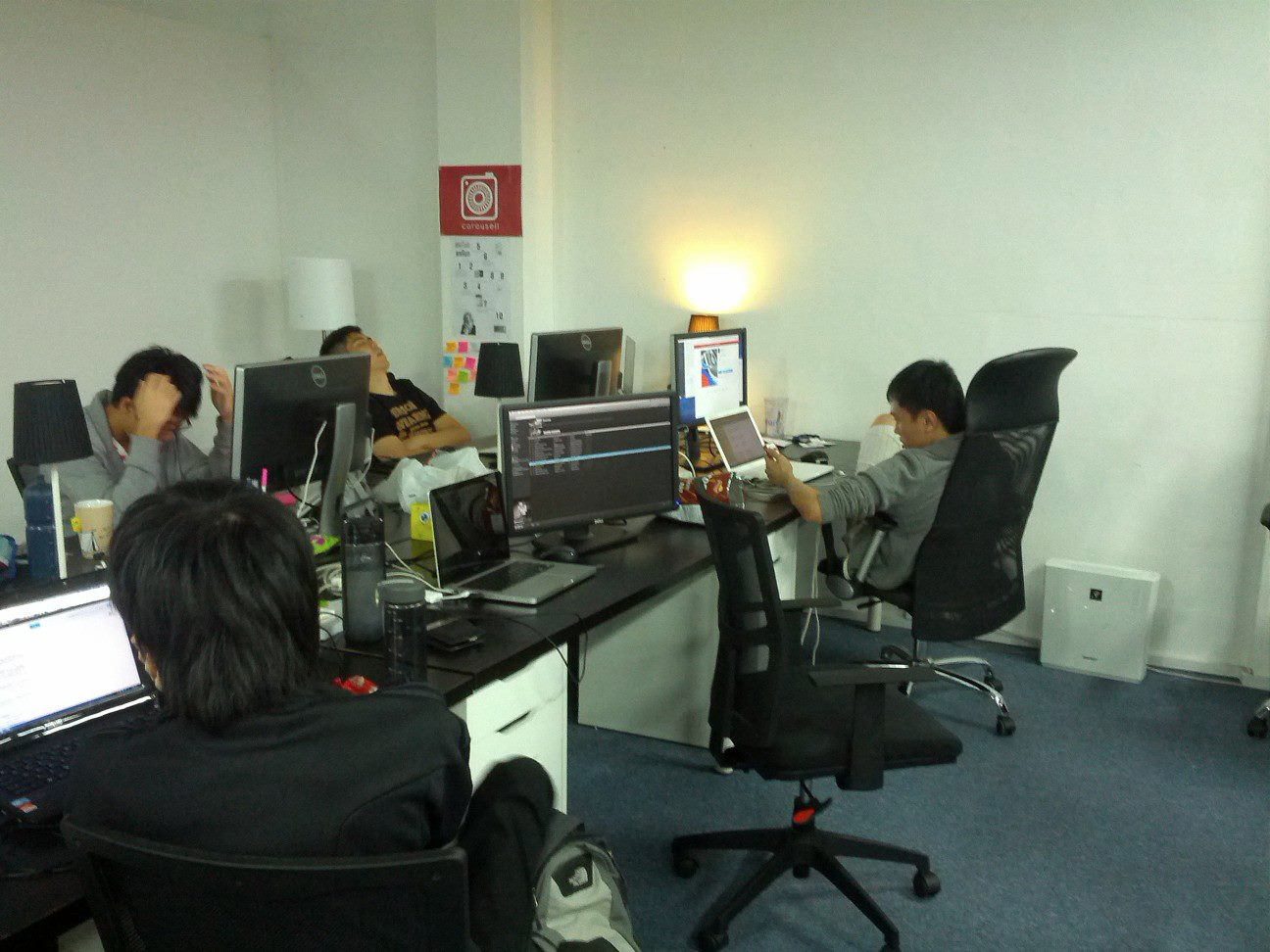 It was a mad scramble to try and restore the deleted entries, but unfortunately even the site host was unable to recover the data. With no other options remaining, the co-founders had to put aside any pride and approach the sellers and ask them to list everything again.
It was at this critical point where the co-founders realised the value of all the relationships they had built over the past few months. It was embarrassing and daunting to go back to your early adopters, their earliest "investors" to a degree, and explain a failure.
Perhaps the display of humility, commitment and resilience all inspired the sellers. All 70 of the original sellers agreed to relist their items and helped to repopulate the marketplace with their listings.
In the face of adversity, the community came through for them. Five years later, serving the community remains the front and centre of Carousell, firmly entrenched in the organisation's core values.
As Lucas put it, "We are always solving problems for the community. We go the extra mile to help and improve wherever possible, and we'll do whatever it takes to delight the community."
And the problems keep coming
Post-launch was not without it's fair share of excitement either, as Lucas remembers with a mixture of fondness and dread. In fact, the first big post-launch obstacle happened on launch day itself.
"The servers crashed that very night!" Lucas exclaimed. "I had to stay up all night to migrate all the data to another service provider. Perhaps we were too conservative as we didn't expect that kind of demand or users on day 1. Thankfully, it was all sorted out quickly."
Just as well, it was sorted out, Carousell's popularity skyrocketed from launch day, and quickly found itself in the number 2 spot in lifestyle apps on the iTunes store.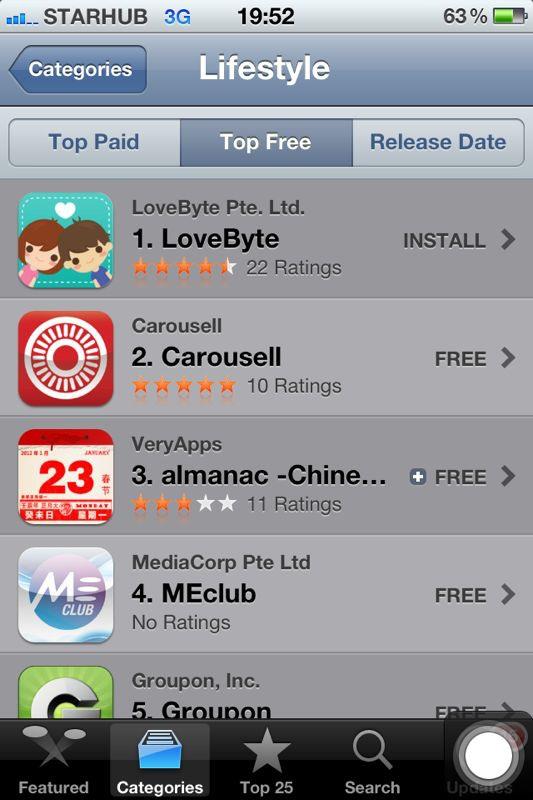 Gaining traction, building to the future
"Less than 1% done" isn't just a catchphrase, the three co-founders believe it. They believe it so much that it has become one of the company's five core values.
They never took any of the early growth for granted for they knew that persistent traction and growth was more important. In fact, so focused were they on getting the right kind of traction that they even deferred raising additional funds until absolutely necessary.
"Our philosophy at the time was: let's not fund raise until we have good growth traction," Siu Rui explained. "Our biggest priority then was less about fundraising but more about how we're building something special, so we were just focused on growth."
When you ask the co-founders about their successes, and you'd find them remarkably reserved, preferring not to talk about it. I guess "Be Humble" isn't a core value for nothing.
Despite all the things that have happened so far, they're still working as hard as ever to see Carousell to the next level. Perhaps, it's possible they haven't really stopped to appreciate what has gone before.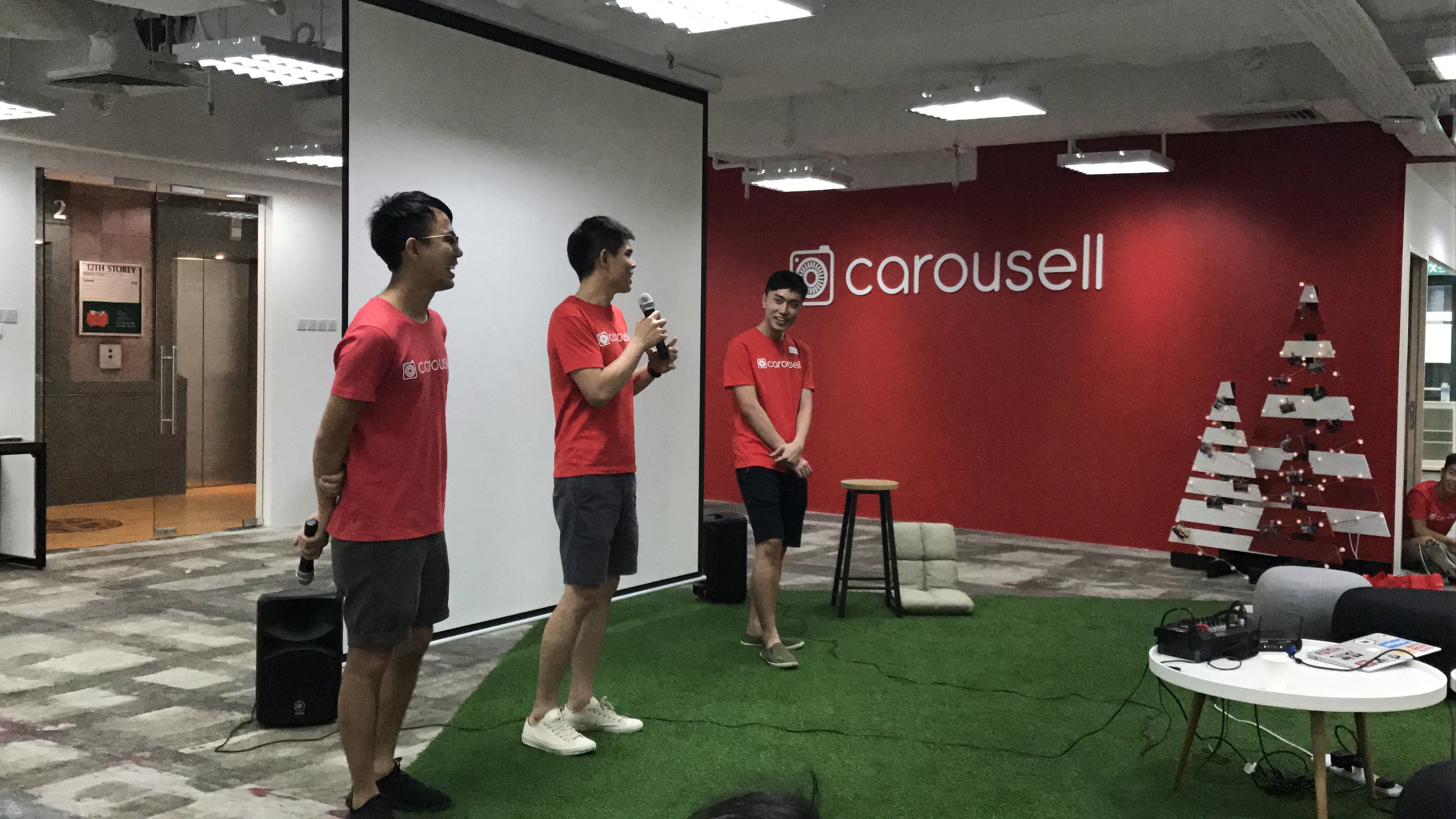 Be that as it may, five years and three funding rounds later, the first fruits of their labour are finally starting to show. Carousell has established beachheads in six other markets besides Singapore, all across Asia, prioritising the ones they felt Carousell could make the biggest impact. They've also spent the time assembling a team to take on each market and deepen Carousell's presence. For the foreseeable future, unlocking the Malaysian market is at the top of the to-do list, and will be where time and effort will be devoted to.
What's next?
Looking back and in the grand scheme of things, it's amazing how methodically Siu Rui, Marcus and Lucas have been arranging the pieces to ultimately build a sustainable business model for Carousell.
"The next 12-18 months will change the fate of Carousell," explained Siu Rui. "In the past five years, we focused on putting the building blocks in place, getting the product right, prove that it's growing and launching in key markets with the support of investors. Now, we feel the time is right to start implementing the long term goal. To have Carousell become an enduring company and inspire every person in the world to start selling."