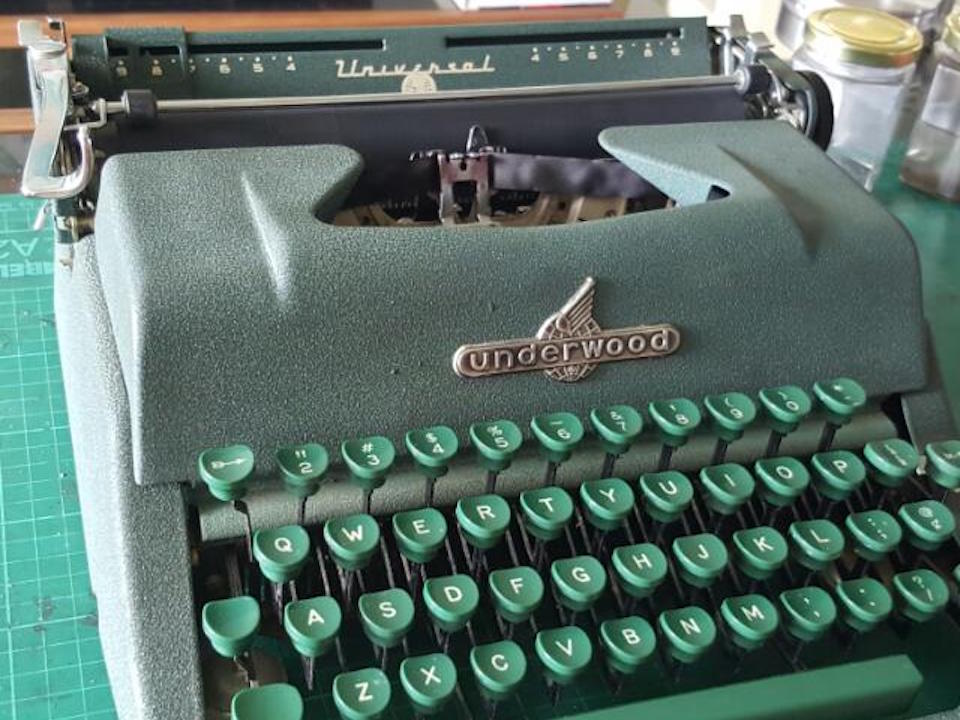 Reading Time:
2
minutes
My go-to location for knick-knacks and weird old forgotten items used to be the Sungei Road Thieves' Market. It's here that I liked to browse for vintage typewriters!
For those that may not be aware, the Thieves' Market dates back to the 1930s and was one of the biggest flea markets then. At the market, peddlers were not required to pay any rent, on the condition that no brand-new items were sold.
Such vintage markets may be phasing out with rapid modernisation (and the Thieves' Market is one such casualty) but the sentimental products that these markets carry can continue to find new leases on life via online marketplaces like Carousell.
The selection provided by Carousellers spans from the vintage Remingtons to the less vintage electric Brother typewriters. There are typewriters of all kinds of colours, even bright yellow like this Remington Riviera Sperry Rand!
A special one that caught my eye lately is this Underwood Typewriter and its particular shade of green.
Though already a proud owner of two typewriters, the possibility of owning a few more has never been ruled out. Typewritten snail mail letters exude more warmth and closeness to the recipient than a text message, and my friends definitely appreciate receiving these from me.
Hesitate no more! IT'S SHOPPING TIME!