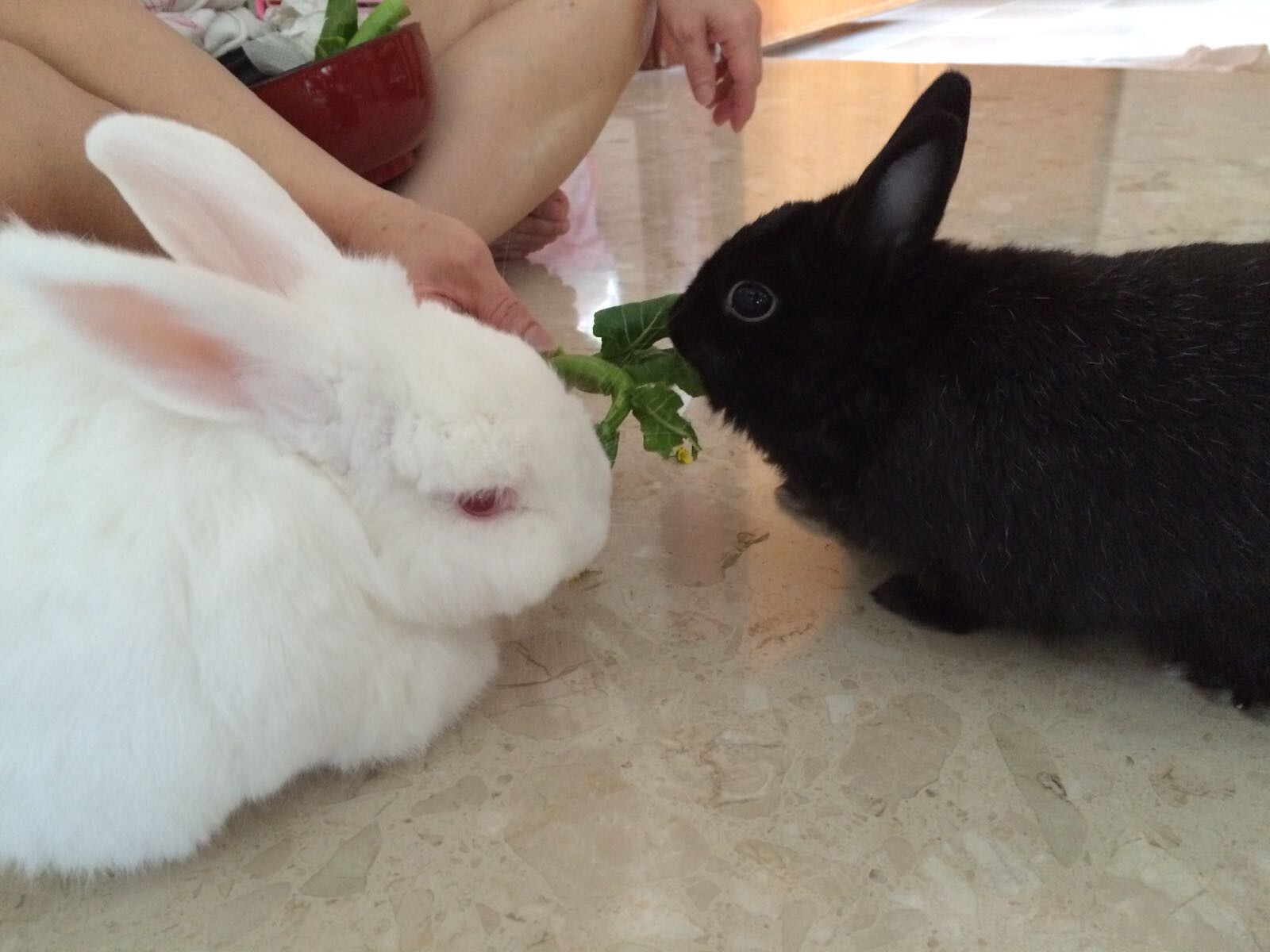 Reading Time:
2
minutes
One of my favourite listings on Carousell is of this adorable cardboard playhouse, specially made for bunnies. The creators of this playhouse were extremely thoughtful in their design which, as described by the seller, includes a 2-storey home, roof garden, as well as a hideout all in one!
Of the numerous toys I have splurged on my two bunnies, Miffy and Gravy, this playhouse easily became (and remains) their most favourite plaything from the day I brought it home. It soon become the very first place I go to when starting and ending the day — in the morning before heading off for work, and in the evening where we say our goodnights.
When it comes to bunnies though, part and parcel of playing with toys usually involve chewing on them, which is actually essential for them to wear down their ever-growing teeth. Therefore, there's a need to replace the playhouse with a new one every now and then.
Sadly, I recently learned that the product has been discontinued by the manufacturers but most fortunately, though, I was still been able to find one for sale on Carousell! To date, my bunnies are on their fourth playhouse, and I'm already making plans to get a fifth one before they all sell out.
Though the role of a pet owner certainly comes with a great deal of responsibility, I cannot begin to imagine life without my precious bunnies. I've had Miffy since I was a student, and Gravy was adopted four years later. Having cared for them the past seven years, I've grown to become all too familiar with them being by my side no matter what. Their presence alone provides comfort to me, and a certain calm to help me get over stormy days.
Besides, nothing beats coming home from a tough day at work to two chubby, furry and carefree rabbits hopping their way over to greet you with their happy, wiggling noses.
No matter how much life gets in the way, time continues its one-way journey, and I do my best to make as much as I can out of it. As easy as it is to get caught up with all that comes with growing up, we should always keep in mind that our loved ones around us are growing older at the same time too. So, cherish them while you still can!