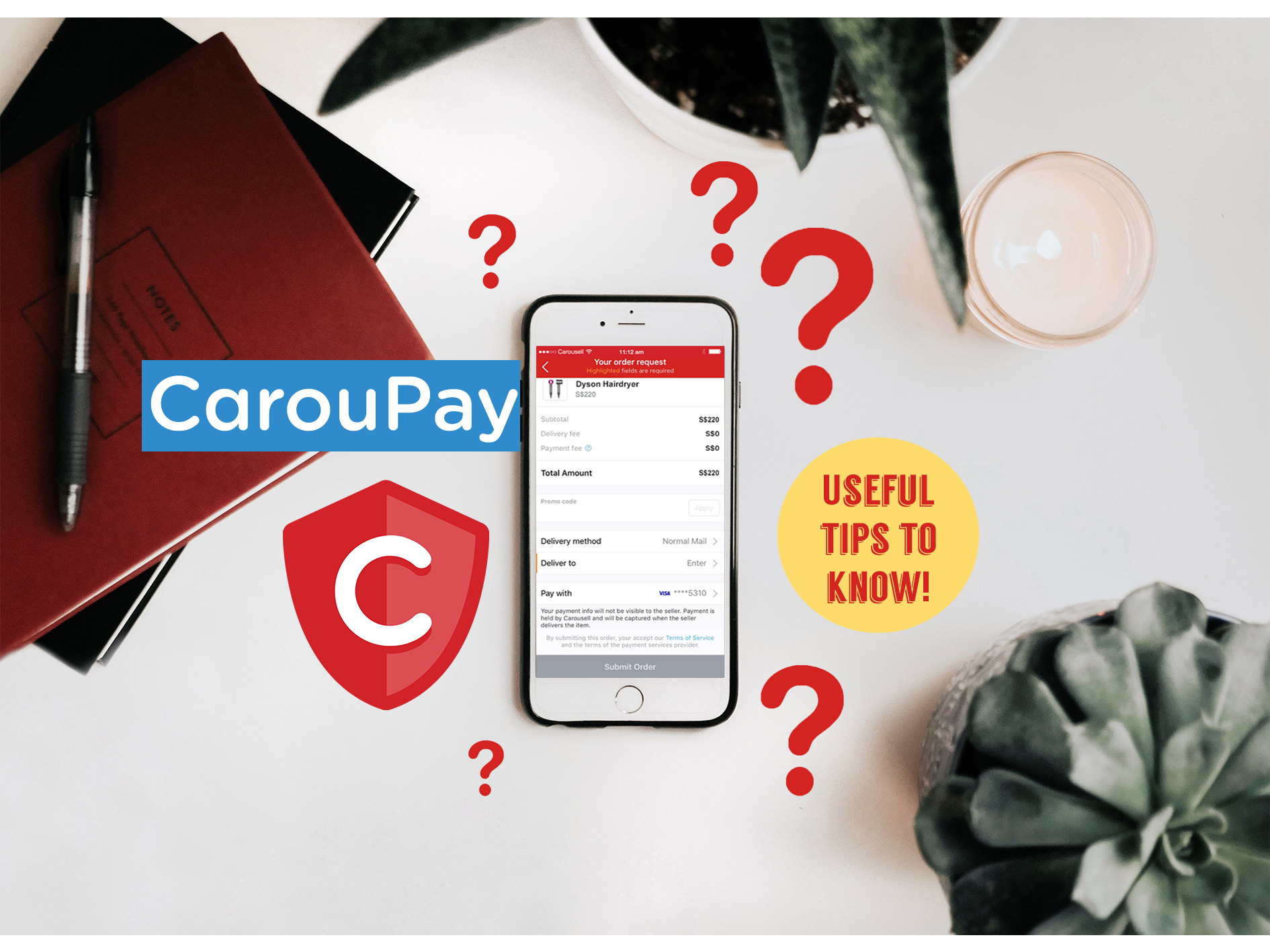 Reading Time:
4
minutes
Hurrah! CarouPay, our new in-app payment feature is four months old and I am officially a week old as an employee of Carousell.  As the new intern, I was tasked to familiarise myself with CarouPay. And so I did.

I'm familiar with how the Carousell app works as I'm no first time user, but using CarouPay was a new ball game.

If you didn't already know CarouPay allows you to purchase items on the marketplace with your debit/credit card or DBS PayLah! without having to leave the app.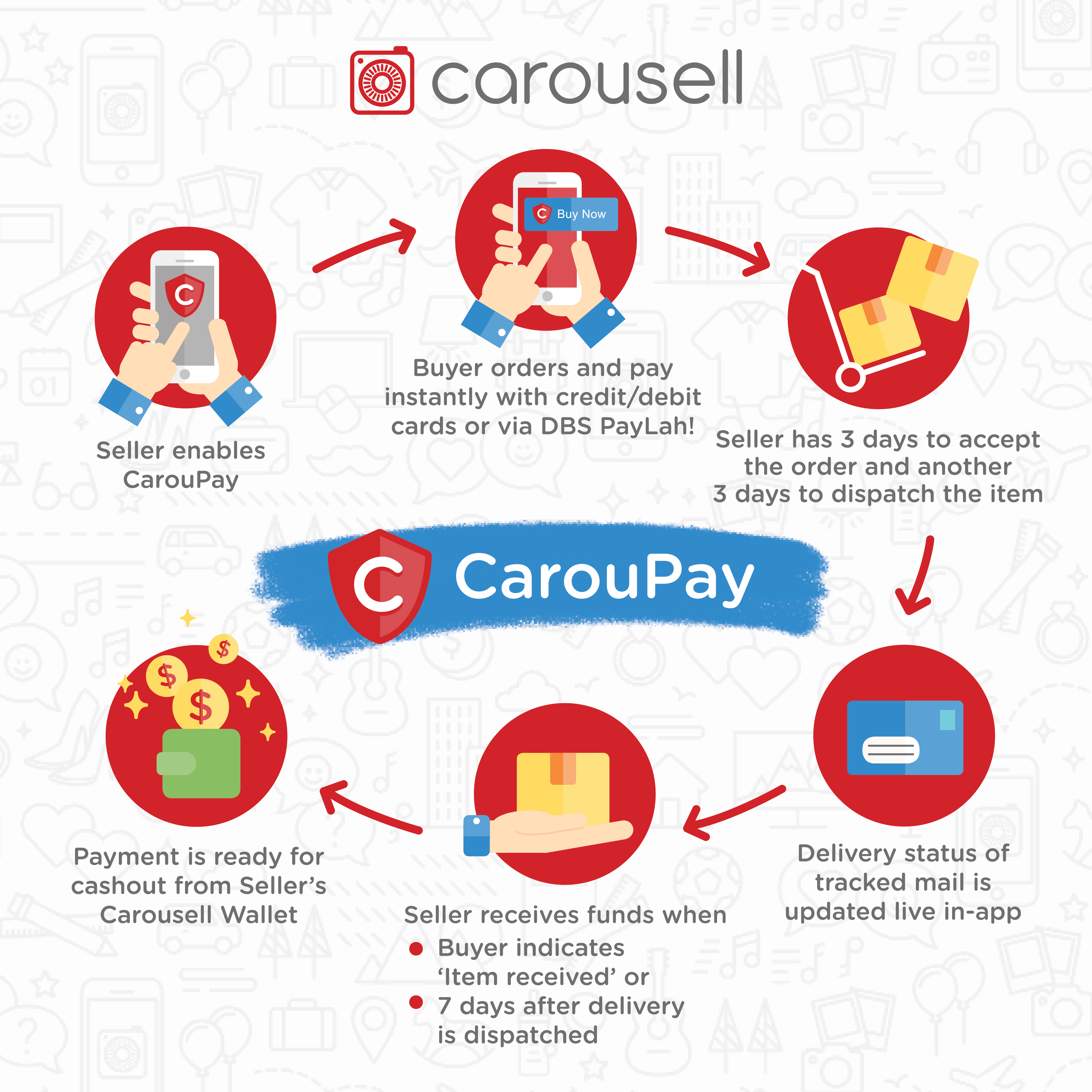 In my attempt to understand CarouPay, I turned to the community to help with the ins and outs of the feature. They have been incredibly helpful, and I am here to share some of the useful tips to get the most out of CarouPay.
Tip #1 Web Optimisation
I am generally quite blur, so I tried to use CarouPay on the Carousell website, only to realise that it is not optimised for the web yet!

So, in case you're on the website and wondering "where is the CarouPay function?" CarouPay is currently only available on our mobile application, but the team is definitely looking to optimise CarouPay for the web.
Tip #2 CarouPay for Meet-ups
Now, meeting up for a transaction has become second nature to many of us Carousellers.

But when using CarouPay, one of my attempts to do a meet-up was not as smooth. I realised I was unable to use the feature for meet-ups as there was no such option.

That being said, I've come across some ingenious Carousellers who've found a workaround so we can opt for both the benefits of meeting up and CarouPay!

HOW TO ENABLE CAROUPAY FOR MEET-UPS: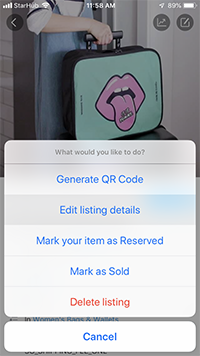 Click on 'Edit listing details' tab.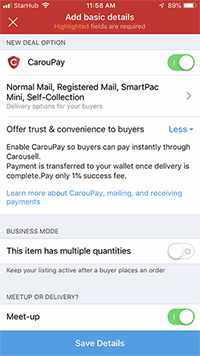 Refer to New Deal Option 'CarouPay' and click on 'Delivery options for your buyers'.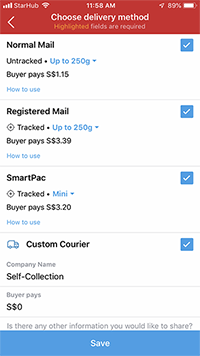 Select 'Custom courier', write Company Name as 'Self-Collect/Meetups' and value it at $0.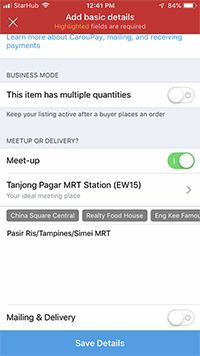 Remember to toggle 'Meet Up', set your ideal meeting place and you're good to go!
Tip #3 Buying Multiple Items With CarouPay
Sometimes, listings on Carousell have multiple quantities.

The traditional way to buy more than one of the same item has been to chat with the seller, negotiate a price, and make an offer. While there isn't an actual option on CarouPay at the moment, I've found that checking out multiple quantities with CarouPay is essentially quite similar.

HOW TO CHECK OUT MULTIPLE QUANTITIES WITH CAROUPAY: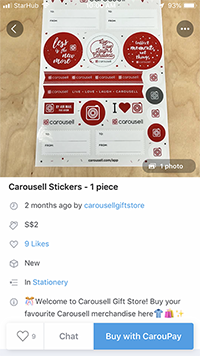 Click on 'Chat' with the seller instead of 'Buy with CarouPay'.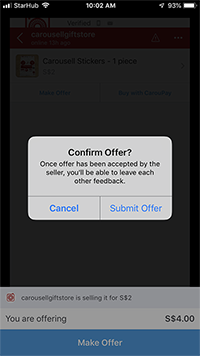 Calculate the total amount without the delivery fee, make the offer and wait for the Seller to accept the offer.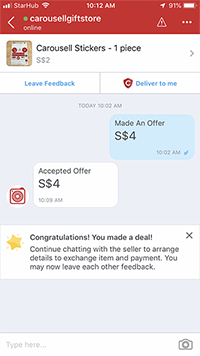 Select "Deliver to me"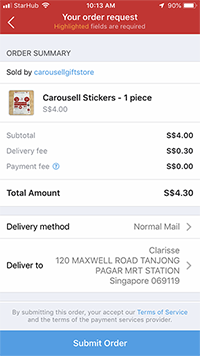 After selecting "Deliver to me", the delivery fee will be reflected on the order form after you have selected your preferred mode of delivery.
What's next? 

Caroupay was brought in to foster greater convenience and assurance, elevating the buying and selling experience for our users. It is still a new in-app feature, and the team is working hard to improve it every day.
We hope that this article might help to shed some light on some workarounds to CarouPay as we work to better your user experience!

If you would like to know more about CarouPay, here are the links where you can find out more about it: