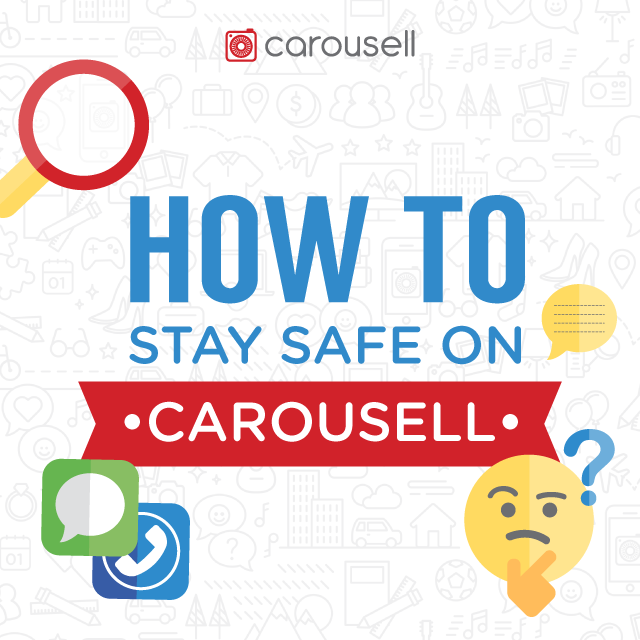 Reading Time:
6
minutes
Learn how to assess if the deal is legitimate, make payments safely and ensure smooth delivery or collection.
As with shopping in any online marketplace, there are always unforeseen circumstances you have to look out for.
The Carousell team takes the safety of our community very seriously. We also have a team of moderators and support staff who work around the clock to keep the marketplace a pleasant place for all.
As for buyers like yourself, don't worry! You simply need to exercise some common sense and vigilance to shop with confidence. Follow the following guidelines to help ensure you have the best experience on Carousell.
Tips on how to shop safely and securely on Carousell
How to shop safely and securely on Carousell
How to check if the deal is legitimate
Check the seller's feedback history
Go to the seller's profile to check their feedback. This helps you assess whether you're comfortable with dealing with him/her.
For iOS users, follow these steps to check the seller's feedback history.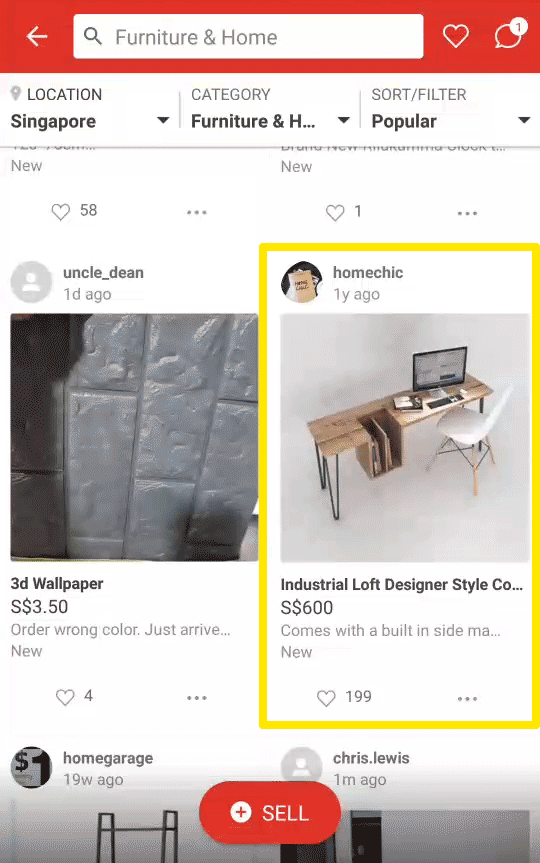 Step 1: Click on the listing and scroll down to 'Meet the Seller'
Step 2: You'll see a summary of the seller, including his/her feedback count. Tap on Feedback for more details.
For Android users, view the seller's feedback on Carousell like so: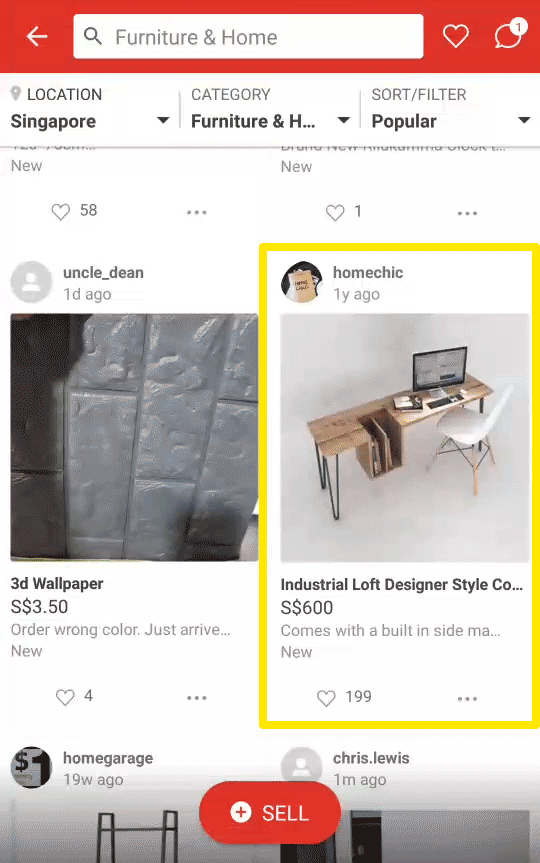 Step 1: Click on the listing and scroll down to 'Meet the Seller'
Step 2: You'll see a summary of the seller, including his/her feedback count. Tap into the grey bar for more details.
Check if the seller's feedback is reliable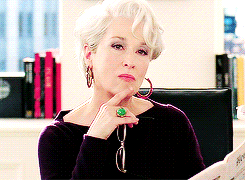 Just because a seller has a 5 out of 5, 100% positive feedback rate does not mean you should end your due diligence just yet.
For instance, you notice upon careful inspection that these positive ratings were all left by accounts created on the same day. Furthermore, these accounts are all unverified.
Could this be too much of a coincidence? If you have reason to doubt the reliability of the seller's feedback, look for other similar deals instead.
Do your research
Not sure if a deal is genuine? Looks too good to be true? Don't make an offer until the seller is able to provide proof of authenticity.
If you see something suspicious, be sure to notify our Support Team.
You should also be extra careful when purchasing event tickets and vouchers. Always ask to see the terms and conditions, which are usually printed overleaf on the ticket or voucher.
Things you should look out for include, but are not limited to:
Expiry date
Whether the tickets/vouchers are allowed to be resold.
If someone else other than the original purchaser is allowed to use the ticket/voucher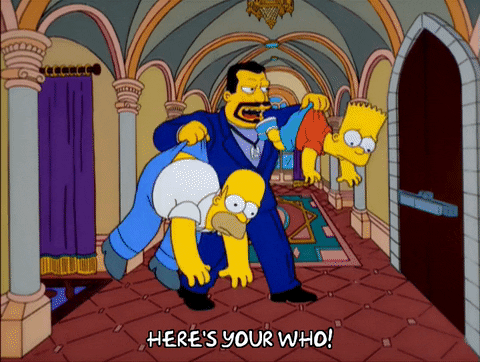 If you do not meet the above terms and conditions, the ticket vendor could rightfully bar you from entering the event, or using the voucher. So do make sure the resale ticket or voucher can still be used!
How to make payment safely
Carousell is not involved in payments between buyers and sellers. As a buyer, you'll enjoy the freedom to choose which payment method to use.
You may be asking, which is the best method? Us at the Carousell Team highly recommend that you complete the deal through meetup and cash on delivery.
For buyers like yourself, meetup/cash on delivery provides the maximum possible protection. You can personally check the item during the meetup before paying the seller. This helps to ensure you're actually getting what you paid for. Also, exchange of goods and payment takes place at the same time. No waiting time needed! Great for impatient… I mean, excited buyers who can't wait for their purchase to arrive 😉
For peace of mind when dealing with high value or fragile items, always opt for meetup and cash on delivery whenever possible. Don't put yourself at risk of lost or damaged parcels.

Aside from meetup and cash on delivery, you should always use trusted payment methods that you are familiar with. For instance, ATM/I-banking transfer and e-wallet payment systems by reputable local banks.
Avoid money transfer services such as MoneyGram or Western Union. These are commonly used by fraudsters to conduct scams.
How to ensure smooth delivery/collection
If you're completing the deal through meetup or self-collection, always meet in well-lit, public places. These places are also easier to locate. After all, convenience and safety is key to a smooth and pleasant transaction!

If you're completing the deal through delivery by post or courier, opt for registered mail or other traceable methods. Don't take chances especially if you are dealing with expensive items.
Dealing locally and keeping communications within Carousell
Only deal locally on Carousell
Carousell listings are specific to the country they were listed in. In other words, a buyer in Singapore should not be seeing listings posted by sellers from outside of Singapore.
Why though? Buying from overseas sellers could be tricky due to language and currency differences. Shipping is also costlier.
Overall, buying from overseas is riskier compared to buying from a local seller. As a precautionary measure, we strongly discourage transacting with users overseas.
Keep all communication within Carousell
You should avoid dealing outside of Carousell through other means such as via SMS or WhatsApp. Keep all communication with the seller within the Carousell chat function.

This way, we will be able to look back on our records and assist with investigations should the need arise.
How to contact Carousell Support
If you suspect that you are a victim of a scam, do not hesitate to let us know immediately. The sooner you report the issue, the faster we are able to assist you!
Follow this link to find out how to contact our Support Team.
Happy safe Carouselling!
I hope you've found these guidelines useful for a safe and smooth buying experience!
As a general rule, use logic and pay heed to your instincts. Things that are too good to be true often aren't. If something seems off about the deal, it's always better to err on the side of caution.
Have friends who shop online like yourself? Share this guide with them so that they too can stay protected.
Happy shopping on Carousell