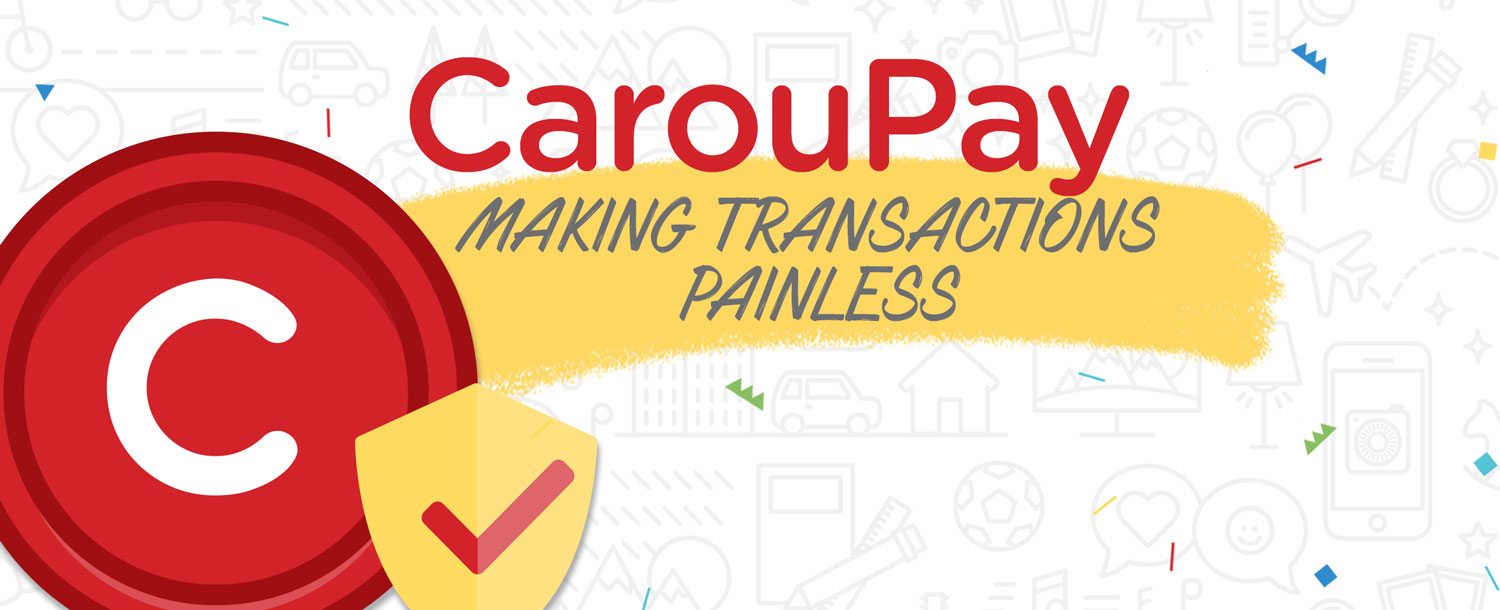 Reading Time:
3
minutes
Just last month, we introduced CarouPay, our integrated payment system to all our users in Singapore. For the first time ever, users can now use credit/debit cards and even DBS PayLah! when paying on Carousell.
Payment is a topic we've been thinking about for the past few years. Carousellers have been asking for it. And we recognise it's one of the final thresholds to providing a fully integrated experience on our marketplace.
When we first started, Carousellers figured out ways to work around the lack of integrated payment. While we encouraged meeting up and exchanging cash, Carousellers eventually gravitating to interbank transfers and postage for the convenience.
There is also an implicit element of trust embedded in such transactions. This could be as a buyer, and you transfer the cash first and wait for your item. Or posting out the item first as a seller and waiting for the money transfer. However, some users break this cycle of trust between buyer and seller, leading to scams and disputes.
Other issues also arose from our informal deal-making that happens over chat. As a seller, the buyer might seem interested right until the final point of exchange before walking away, leading to wasted time and effort. Or buyers might feel close to securing a good deal on an item, before finding out that the seller had sold it to someone else.
Trust & Commitment with Secure Payment

As Carousell embarks on our next phase of growth, now seemed like the perfect time to revisit payments and address these issues.
We partnered leading payment providers, such as DBS, Stripe and Visa, to give users more assurance by holding funds until the Carousell transaction is completed.
It builds trust within the community, as buyers and sellers now deal with peace of mind. And in holding the funds, we also get commitment from buyers and sellers up front.
CarouPay improves the Carousell experience in three ways:
When a buyer makes a purchase via CarouPay, Carousell holds the payment and verifies that the item fulfillment is successful before allowing sellers to cash out. This gives assurance to both seller and buyer in ensuring commitment from both parties.
In the case of dispute, users who did not receive their item as described, or did not receive their tracked mail can raise an issue with the seller, or escalate it to Carousell. As an additional layer of protection, funds will be then held by Carousell until the dispute is resolved.
For orders fulfilled via SingPost's SmartPacs and registered mail, a live delivery status will also be available and updated in-app on Carousell so both parties can track where the item is.
More than 70,000 listings have already enabled CarouPay. Buyers now have even more options when browsing and can shop with peace of mind. For more information about CarouPay, be sure to check out our page!
In celebration of the launch, Carousellers can enjoy greater savings when using CarouPay. Buyers can take S$5 off their first CarouPay purchase via DBS PayLah! using the promo code 'TAKE5LAH', when they spend a minimum of S$20 by 19 July. For DBS and POSB cardholders and DBS PayLah! users, payment fees will be waived.