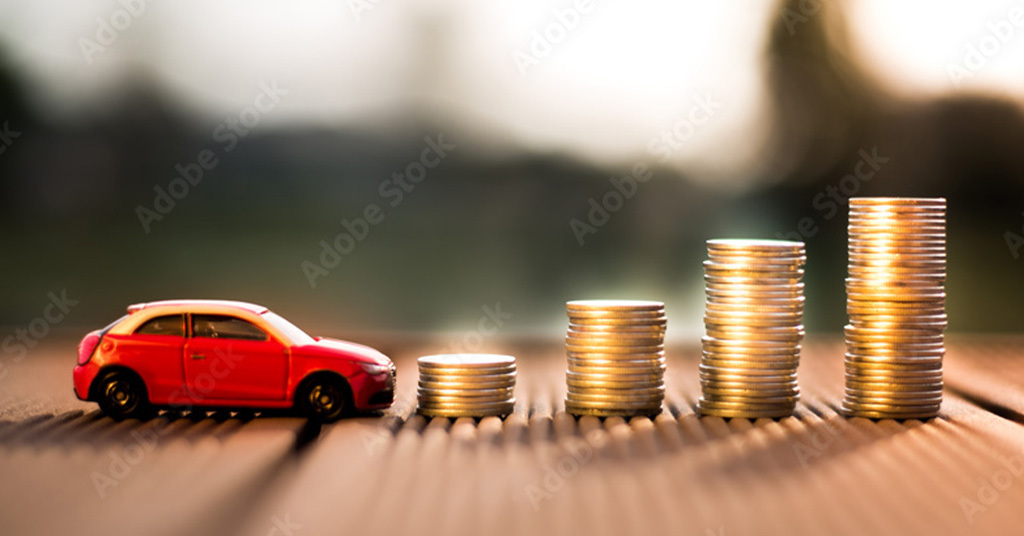 Reading Time:
9
minutes
Introduction
The auto industry has been evolving at a rapid pace for the past few decades and owing to this unprecedented demand, the prices have been on a constant rise and moving skywards. Buying new cars is becoming costlier by the day, making them a very high-value purchase for the common man. Furthermore, the average life span of automobiles is also diving downwards in spite of the prices touching the skies.
These factors have still not halted the price hike spree of the automobile industry as carmakers are constantly introducing new models in the market, the prices of which are skyrocketing, making buyers rethink about diverting their buying options toward used cars. However, used cars also bring along their own set of expenses, which are also on the rise in the Singapore markets.
The market for second hand cars for sale in Singapore has seen a steady rise, despite the additional expenditures that are attached to them, which has catapulted the used cars for sale in Singapore space to a new high. People are getting aware of the fact that despite the prices touching astronomical numbers, opting for used cars makes more sense than going for brand-new cars.
Moreover, a used car is more apt for first-time buyers who are upgrading their mode of commute from two-wheelers or public transport or for those who are buying a second set of wheels for another family member. There are a few reasons which clarify why buying used car is more sensible, after which we would delve into the topic of the constant rise of prices in the used car market in depth.
Reason#1: Upgrade to a higher segment
The moment a new car is out of the showroom, it loses a small percentage of its purchase price in the car market. Opting for a pre-owned car ensures that you pay a lot less than the original value of the car, which saves you a lot of money. For those having specific budgets in mind can even think of going a bit higher, choosing a segment and getting a slightly older model in the same price range. For example, if you are planning to buy a BMW 216d at a specific price, you can as well get an older model of Mercedes-AMG GT in a similar budget.
Reason# 2: Drive without worries
Someone driving a new car on the road has a lot of baggage as they are constantly worried about their car being accidentally brushed, resulting in a dent or scratch. Secondly, driving a car for longer journeys is something owners have to avoid, owing to the first service or inspection. Pre-owned car owners are free from these worries as they can take their car for a spin on any journey, long or short, and be tension free 24×7.
For example, you bought a brand-new Audi Q8, and the very moment you have to take your car through narrow, crowded and congested parts of the city for work. Considering the potential risks of damage, you might as well not consider taking your car at all. In a same case scenario, if you are in charge of a used car, you would not think twice before entering those areas where you dress visiting as the fear factor is relatively lesser than compared to a new car.
Reason# 3: Certified used cars
Used cars also carry certifications, as the automobile industry has evolved to a great extent. Verbal assurance is a thing of the past now as one can check the service records and certifications at the click of a button, as everything is available online. Some used car dealers even provide post purchase warranty that ensures that your used car feels the same as a new one in terms of after sales satisfaction. There are numerous online platforms in Singapore like Carousell which list preowned cars for sale, where there are numerous such deals which buyers can utilize.
Reason# 4: Less depreciation
Used cars have less depreciation and that means less loss of money as compared to new car purchases. Every car has a depreciation value, but used cars have an upper hand always in comparison as it depreciates at a lower rate when compared to a new car. Depreciation takes place during the first three years of the purchase and when you purchase a used car the price has already hit its depreciation value.
Despite such strong reasons, the used car prices are surging high and there are undoubtedly many reasons behind it. 
Why are used car prices in Singapore rising?
Owning a new car in Singapore is expensive and that includes ownership of used cars too, and that's majorly owing to high COE prices. As compared to other countries like UK, US and India, car prices are relatively higher in Singapore. There is nothing as good as getting a good car deal in the city, as even the cheapest used car in Singapore is considered to be a luxury that an average working person struggles to afford. Even for the upper middle-class, owning a car in Singapore is like a dream.
That makes us think that why are car prices shooting up in Singapore, and what options does one have if they plan to drive a car around the city? Let's evaluate. 
One of the simple reasons why the cost of automobiles is high in Singapore is because the land is scarce. While many might find living in Singapore affordable, when it comes to necessities like housing, food and education, one aspect which beats them all is ownership of a car, which is relatively on the higher side. There are various components that shoot up the prices of used cars in Singapore, the foremost being the Certificate of Entitlement (COE), Open Market Value (OMV), Additional Registration Fee (ARF), Excise Duty & GST, Certificate of Entitlement (COE), Vehicular Emission Scheme (VES) rebate or surcharge and lastly local dealers' margin, which also eats up the majority of the pie.
Think of OMV as the baseline price of a car. In other countries, people are paying our OMV prices for their cars. However, the prices of cars in Singapore are significantly higher than the OMV due to additional fees and factors which we will explain later in this article.
Main factors that make pre-owned cars for sale in Singapore so expensive
Open Market Value (OMV)
The open market value (OMV) of a car imported into Singapore is largely put forth by Singapore Customs. The OMV is generally calculated on the amount paid for the car before it lands in Singapore. Other costs that add up to it include freight costs, insurance, and other fees for the car's sale and delivery. We can say that the OMV pricing in Singapore is equivalent to what buyers from other countries pay in full for the purchase of the car, and that ensures a big hole in the pocket. Take the example of a Honda Civic, of which the OMV is priced at $21,025, which has to be paid over and above other additional premium costs that are associated with the car. In the end, the final figure swells up exponentially, making the car costlier by a few dollars. 
Additional Registration Fee (ARF)
The ARF applies to all cars that are plying on the roads of Singapore. Basically, ARF is the tax that is payable at the time of vehicle registration. The vehicle's OMV is considered while calculating the ARF. This cost also contributes majorly in adding up the cost of the vehicle in the city.
Excise Duty And GST
Excise Duty is a form of tax that is imposed by the government on specific items inside a country. In Singapore, the tax is levied on various items such as cigarettes, alcohol, and petrol. Additionally, the car is also subjected to GST – Goods and Services Tax. The GST tax amounts to 7% of the total prices, that includes OMV and Excise Duty as well. In Singapore, the excise duty on vehicles is 20% of the OMV. After this 20% excise duty is applied to the OMV, an additional 7% GST is charged on the total OMV and Excise Duty sum, resulting in a big rise in the total car price.
For example, a Mercedes E200 with an OMV of $58,762 will be subject to an Excise Duty of $11,752 (20% of $58,762) and GST of $4,935 (7% of $58,762 + $11,752).
Certificate Of Entitlement (COE)
The COE is an authority which permits you to register and possess a car in Singapore. It is a term which is widely known by people staying on its land, as even non car owners are aware of COE. The COE is an authorization that allows or permits a car to be driven on Singapore roads for ten years. The prices of COE can rise unreasonably if there is high car demand, which results in shooting up of car prices too extensively. Moreover, the cost of COE is determined by market conditions, as they can also fall than rising.
How are COE prices determined?
The COE price also depends on the type and make of car you are purchasing. For example, cars up to 1600CC and 97KW are classified as category A, whereas, cars above 1600CC and 97KW are classified as category B. Delivery trucks and buses fall under Category C. Motorcycles come under category D. All other vehicles are classified as category E. According to our findings as in the last quarter of 2021, COE rates for Category A (cars up to 1600cc and 130bhp) was $47,821, and $56,032 for Category B (cars above 1600cc or 130bhp). The COE price for Category E was $58,001. 
Vehicular Emission Scheme (VES)
The Vehicular Emission Scheme, one of the major factors that might increase or decrease the cost of purchasing a car in Singapore (VES). In 2018, the VES was promoting vehicles with fewer pollutants as buyers have the option to pay Lee's as VES rebate brings down the car's Additional Registration Fee (ARF). Depending on the car's emission levels, buyers might be required to pay a surcharge or get an ARF rebate. The VES surcharge will raise the ARF.
Margin of Local Dealers
Local dealer margins also add up to the cost of the vehicle's pricing. Used car dealers add up their additional price over and above the actual cost of the vehicle to cut their margins and make a profit. Dealer margins can range from as low as 15% for low-priced cars to 50% or more for luxury car brands. 
In all, after adding up the OMV, ARF, Excise Duty, GST, VES Surcharge/Rebate, and finally the dealer's margin, you get the final number that needs to be paid in order to take the car in your possession.
Additional factors which affect the overall pricing
There are additional costs which add up after you purchase the car like 
Road Tax :

Car owners can choose to pay road tax every 6 months or 12 months. Road tax for COE cars, or cars that are older than 10 years, is more expensive than others.
Insurance :

Every vehicle plying on the road of Singapore must have a valid insurance. The costs range between $773 to $1,156.38 a year to get the vehicle insured.
Maintenance and Servicing:

Car owners need to get their cars serviced every 6 months or 10,000 km. If there are no malfunctions, the cost would come around $250 per visit, which adds up to $500 annually. There can be extra expenditure if the vehicle meets with an accident or any part stops working or breaks down
Popular used cars and their price list
Japanese makes like Honda and Toyota rule the Singapore car markets. There are other Asian brands like Hyundai and Kia which are also popular in the city. The higher range brands which are popular in Singapore include Mercedes, BMW and Audi.
Here is the price list of some popular used cars in Singapore: 
CAR MODEL

PRICE

Honda Civic 1.6

$95,999

 

BMW 5 Series 520i SE (A)

$190,888

 

 

Honda City 1.5 V (A)

$78,999

 

Mercedes-Benz A-Class 2018

$139,888

 

Hyundai Elantra 1.6 GLS (A)

$72,999

 

Honda Jazz 1.3 (A)

$72,999

 

Toyota Corolla Altis Standard (A)

$89,988

 

Kia Cerato 1.6 EX (A)

$79,999

 

Toyota Camry 2.0 (A)

$132,988

 

Audi A4 2.0 TFSI S tronic (A)

$166,980

 
Conclusion
After going through the facts listed above, you will understand why owning used cars in Singapore is so expensive. There are additional costs which add up to the final price of the car and one would be paying a lot more for used car ownership than any other country in comparison. However, one can go through portals like Carousell to check out for a less costly alternative which can help you own a used car, whilst avoiding the hefty costs that are involved with it.