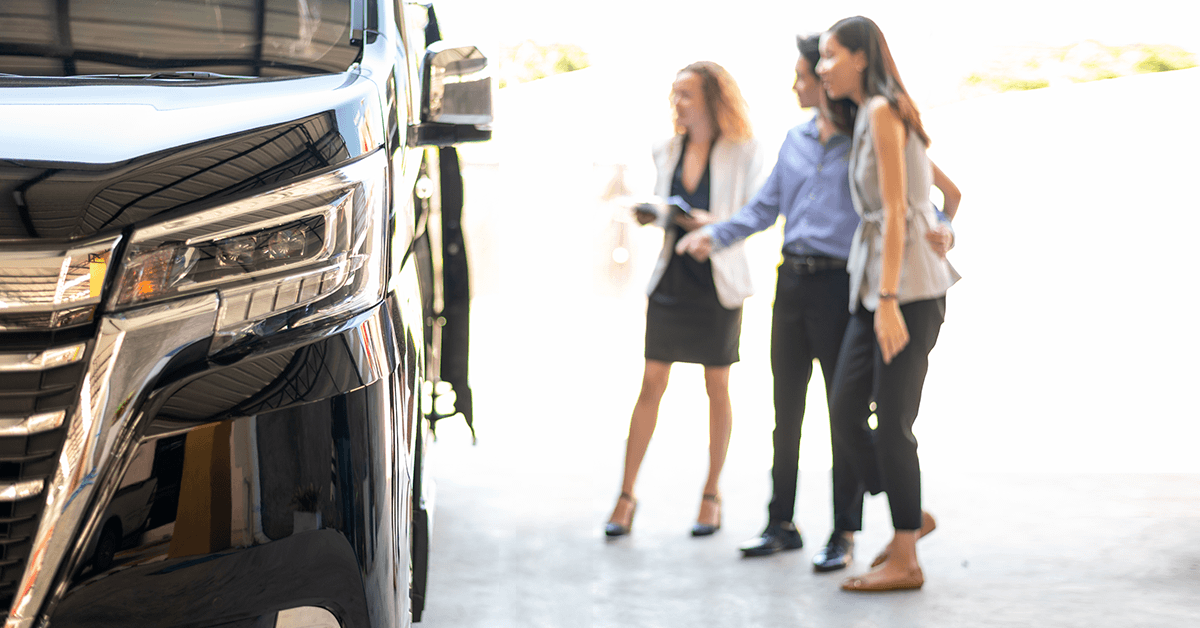 Reading Time:
3
minutes
Buying a car in Singapore is expensive, so many of us might turn to used cars since it's easier on our finances in many ways.
Other than the fact that you're forking out much less money as downpayment, you could also be saving money over time when it comes to things like car servicing and dealing with depreciation. Here's why buying a used car in Singapore could be the better option for you:
Benefits of buying a used car in Singapore?
1. Used cars depreciate less
2. Car servicing is easier (if you know where to look)
3. You get more, for less
4. Minor damage, minor stress
1. Used cars depreciate less
Studies have shown that new cars lose the most value in the first 4 years of their life – up to 10% of their original value within the first 30 days of ownership, and an additional 10% each year up to the 4-year mark. Buying a used car means you wouldn't have to shoulder the steep drop in value at this point of the car's lifespan.
For minimal depreciation, consider purchasing a car that already has a revalidated COE. COE cars have more value in their paperwork than they do in metal, so you're only losing value through the COE that you're utilising.
Be sure to do the necessary checks before buying. If you want to be extra safe, get a professional pre-purchase inspection such as Carousell Inspected, so you know your new-to-you car is in the condition that's promised. No one likes uncovering issues only when it's too late (yes, we're still talking about cars here…).
2. Car servicing is easier (if you know where to look)
Even if the used car that you've set your eyes on is out of warranty, that shouldn't be a huge deterrent.
There are pros to buying a used car, especially from a parts availability standpoint. The aftermarket would have developed replacement parts for the car, and these often come at a much lower price tag.
If aftermarket isn't a thought you're willing to entertain, and you'd like to go down the OEM route instead, high-quality used components can readily be found too.
Reputable car breakers in Singapore regularly salvage high-quality OEM components from prematurely scraped cars, and offer at a steep discount compared to dealership prices.
The availability of replacement parts for your car should result in lower maintenance costs!

3. You get more, for less
Whatever your budget for a new car is, you can get a much more "premium" car for that very same amount of money in Singapore's used car market.
It's scarcely believable that a brand new Toyota Vios will cost you the same as a fully-loaded, tastefully-updated Lexus IS from 10 years ago but with a freshly revalidated COE.
Wood and genuine leather, although second-hand, definitely seems to be an appealing upgrade from the cloth seats and hard plastics of a lower-priced vehicle, doesn't it?
4. Minor damage, minor stress
If you paid a pretty penny for a shiny, brand-spanking new ride, you'd do everything in your power to keep it looking that way. A parking spot in between two already occupied lots? Avoid. A morning coffee on your drive to work? Don't even think about it.
Not to say that a used car doesn't deserve at much love – it definitely does – but as it's unlikely to be cosmetically blemish-free, it only seems logical that you'll be less likely to fret over minor damage or wear-and-tear from daily usage.
Second hand cars: The possible choice?
Sold (or rather, planning to buy)? Whether you prefer buying from a dealership or directly from the owners themselves, try starting your search on Carousell!
Adapted from oneshift.com
---