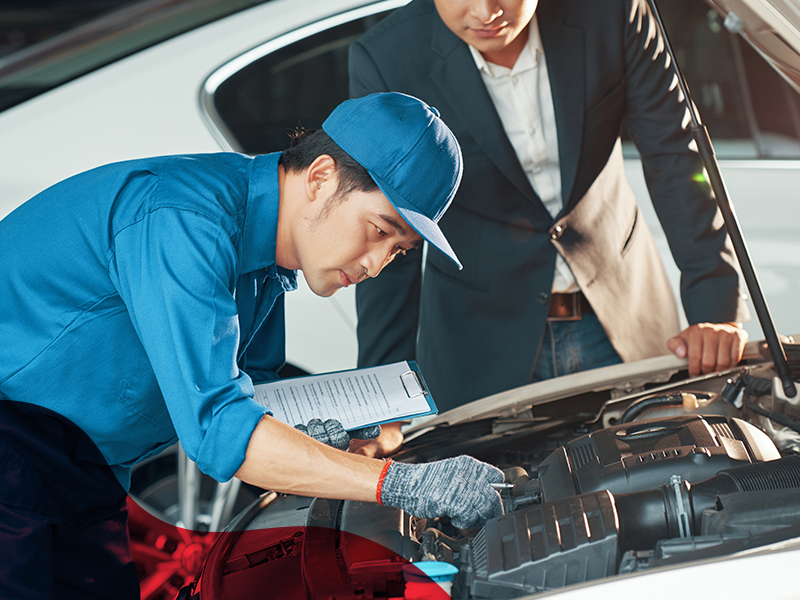 Reading Time:
4
minutes
While we hope that there's never a time where you are stuck on the expressway and trying to find a tow truck service,  we realise that it does happen quite often because people sincerely believe that your car doesn't need any servicing unless there are weird noises coming out from their car. Or the myth that you should only go to "branded" workshops, otherwise you'll get third-grade car parts. 
Can you differentiate car servicing myths from truths? Read on to test your car servicing knowledge!  
Car servicing myths – debunked!
Regular car servicing does good to your car in the long term 
It is definitely better for your car in the long term if you send it for car servicing regularly! It is recommended that you service your car every 10,000km or after 6 months, whichever comes first. 
By the time you wait till your car breaks down on the highway, it'd be too late. The price tag involved with bringing in a tow truck starts from S$60. The price tag increases when we include the fixes your car needs. How much does it cost to fix a small dent? On regular servicing days, it will cost less than S$150 to fix a small dent, depending on the workshop. On a day where your car needs a tow truck service and you need your car urgently? You're looking at a couple of hundreds to do almost the same thing. 
If your 'sludgey' engine oil caused multiple car parts to break down… Your wallet will definitely suffer. It is not worth procrastinating on car servicing at all. We wrote about why regular car servicing is important here.
You have the freedom to choose the workshop you want to bring your car to  
Some dealers insist that you do your maintenance work with them, but you actually have the freedom to bring your car to whichever car workshop you want. Your car warranty is valid until the expiration date and you don't need to stick to any one workshop. Try your best to keep receipts and records of work done just in case there are any warranty issues that crop up in future. 
In that same vein, you are ultimately the one who decides which repair is the one your car needs. Do you really need to change your brake pads when you've just sent your car for servicing two weeks ago? It's always good to ask questions and understand the reason behind the recommendations before committing to it. 
Should you go to the workshop your friend recommends? While your friends may encourage you to go to their "favourite workshop" because the mechanic there is worth his or her salt, they may be encouraging you to go there because they have referral discounts. 
Ultimately, ask questions and have a good chat with the mechanic when you're choosing a workshop. You shouldn't feel coerced to commit to repairs you don't need and packages you can't afford. It's your money after all!
Developing a good relationship with your workshop mechanic is the best way to get a good price 
All car servicing shops charge accordingly for the parts they install, labour costs and the expected turnaround time you need. Quality of the parts also matter, especially if it's a second-hand car you're using. 
You may think that comparing prices is the best way to get a good price on your repairs. Besides wasting time going from workshop to workshop, you may soon realise that while that may be the case when it comes to buying groceries and homeware, it does not apply to car servicing. 
What you want to do is to find a car servicing workshop that gives you good advice on what you actually need and is able to weigh your immediate against longer-term needs, performs high-quality work, and has your safety at heart. To do that, you'll definitely need to spend time and money to develop a good relationship with the workshop you've found. 
Going bargain-hunting can make the mechanic think you're just a one-off customer and try to charge you more since they may not even see you again. It's human nature to want to go above and beyond for those you genuinely care about. Building a relationship would cost you some money in the short run, but having a mechanic who can give you good advice about what your car actually needs will save you money in the long run.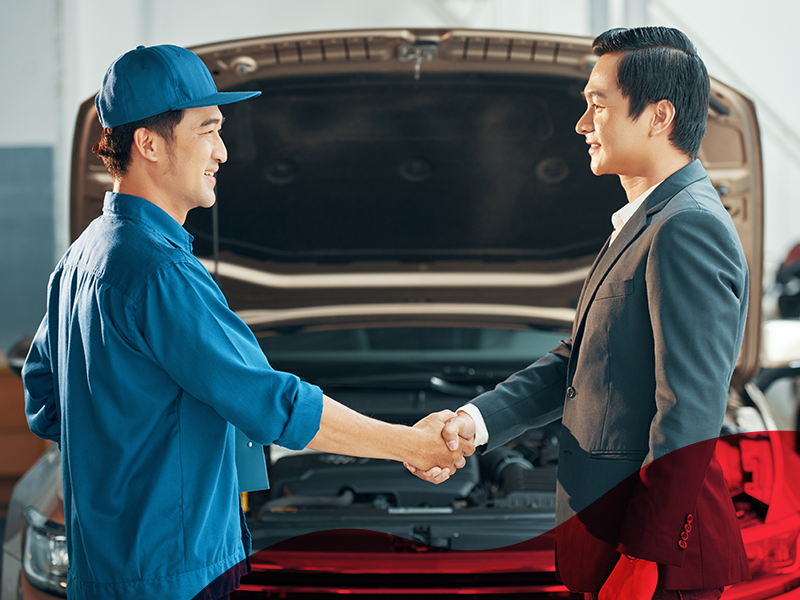 D.I.Y car servicing is actually not out of reach 
If you're not keen to send your car for servicing regularly because of costs, there are routine checks you can conduct yourself. For one, you can always check the condition and pressure of all your tyres yourself. Doing so regularly can help prevent any flat tyres. Lights, both interior and exterior lights, can also be checked easily. 
Of course, we'd still recommend sending your car for regular maintenance as these car workshop uncles are experts in their field. The Chinese idiom, "姜还是老的辣" (experience comes with seniority) truly applies here. We trust that your car-owning journey will be much smoother as long as you take the time to develop the relationship with your selected workshop. 
Happy driving! (Only for essential purposes during this circuit breaker period, of course.)