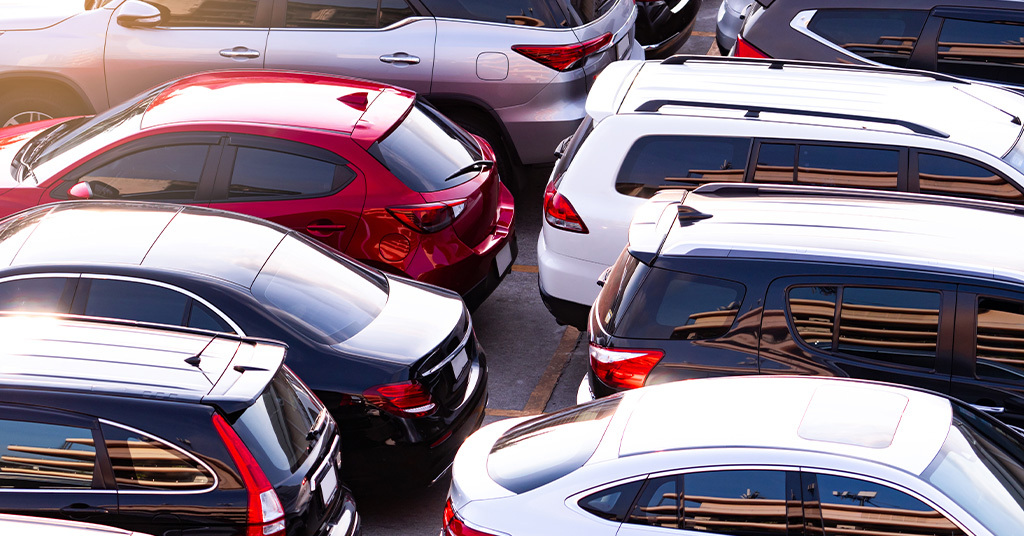 Reading Time:
9
minutes
Introduction
Buying a car in Singapore is a gargantuan task as it involves a lot of work, and above all it is heavy on the pockets as car prices are touching sky-high. So, what's the better choice left for those who want to travel in a private vehicle but at the same time don't want to block their funds in buying a car?
The answer is car rentals. There are a number of car rental companies spread across the city which offer a wide range of cars that one can hire for a short period without having to put themselves through the huge financial commitment and responsibility that comes with a self owned car.
In Singapore, there are majorly two types of car rentals – long term (weekly/monthly/yearly) and short term (hourly). While the former one is best suited for those who need a car on a regular basis, the latter one is best for those who need a car occasionally.
You need to fulfil certain requirements and have specific eligibility in order to rent cars of both types, which will be explained in detail later.
The growth of the car rental market in Singapore.
The demand for car rentals has been on an all-time high and the Singapore car rental market is projected to grow at a CAGR of 3.71% during the specified time period between 2019-2024, and is expected to reach US$1.966 billion by 2024, from US$1.580 billion in 2018. The spurt of growth in the car rental market is the result of rising costs of owning and maintaining a car in the country. 
As the car rental service rents out their vehicles for specific periods for a fee, people are opting for it as they want to stay away from the commitments that come along with car ownership. Car rental companies have been mushrooming all over the place and are specifically found near airports or busy areas. With digitization, the task of booking a car has become more convenient as the car arrives at your doorstep at the click of a button, thanks to online booking services which have catapulted the sector to the next level. 
The car rental market in Singapore is poised for a significant growth as various government policies have also been in favour of the industry, boosting it further. Above all, reduced customer waiting time, comfortable driving experience, and cars equipped with entertainment systems have made the car rental space rise to unbelievable heights. 
 The car rental market in Singapore is segmented according to the following:
Different types of cars like economy cars, luxury cars, executive cars, SUVs and MUVs occupy the Singapore car rental market. Amongst all, economy cars hold a major part of the share owing to their affordability and cost-effectiveness. MUV's have also witnessed a spectacular growth, as carpooling and car sharing has seen a significant rise of late. 
The market is split into two modes of booking – online and offline. Owing to the widespread use of internet and smartphones, the online mode has taken charge and is being used consistently by a majority of users owing to its convenience and ease as bookings can be done at the click of a button. 
The Singapore car rental market is segmented into three categories, namely local transport, airport transport, and outstation transport. All the three categories have shown a steady upward growth graph, especially the airport transport segment, owing to the constant influx of tourists entering the country.
Why renting a car in Singapore is a better option than buying one?
Owning a car in a city like Singapore is indeed a blessing, as it becomes extremely convenient to commute within the city. Having said that, owing to the soaring car prices, many buyers step back as it involves a huge financial commitment which makes them think of the other alternative – renting a car instead of buying one.
As a matter of fact, during the first quarter of 2022, the majority of cars registered were meant for private hire, proving well that car rentals were experiencing an all-time high as compared to the previous year. People have been realising that car rentals offer flexibility and are extremely convenient as you can drive without getting hassled about the rising COE prices and depreciation in car's value.
There are several other advantages like freedom from maintenance and servicing, insurance, road tax and other commitments that come along with owning a car.
What are the pros and cons of renting a car in Singapore?
There are several advantages as well as disadvantages of renting a car in Singapore as specified below:
Pros
     

No need to block a huge sum for down payment.

     

You have the liberty to change to a car of your choice whenever required.

     

Best choice for those who drive occasionally.

     

Free from keeping a tab of insurance deadlines and other expenses involved with car ownership.
Cons
     

Expensive for daily driving.

     

Non-availability of the latest models.

     

Need to keep a close watch on the car as any damage will put a hole in your pocket.
 What are the requirements if you want to rent a car in Singapore?
A valid driving licence is the most important requirement if you want to rent a car in Singapore. For permanent residents, a valid class 3 or 3A driving licence is enough.
For expats residing in Singapore for less than a year, their own country's issued licence can be used. A criteria here is that the driving licence should be in English, or else you need to get it officially translated or procure an international driving permit.
Non-residents who have been in the country for more than 12 months can convert their country's issued driving licence to a Singapore driving licence.
A majority of car rental companies in Singapore allow renters aged between 22 and 73 years of age, having a year or driving experience. There are some exceptions where drivers of lesser age are allowed to rent cars by some companies, not all.
Drivers under this category with less than a year or driving experience are denied car rentals as it can lead to accidents. However, in some cases a higher premium and insurance is applied.
If there is an offence registered on your name for any traffic violation like speeding or accidents, you might not be able to rent a car as it makes you a traffic offender.
Choosing the right rental car
There are a lot of options available in the car rental market which would overwhelm you, but choosing the right car makes sense.
The following pointers should make things easier for you
Choose a car according to your requirements
While renting a car, many choose the one which comes at a cheaper rate, however, this can defy the purpose for which you are renting it. It's smarter to choose a car after evaluating the reasons why you are renting it. Selecting a rental car that meets your goals would be ideal. Renting a bigger car if you are planning to travel with your family of four or with friends would be a wise decision.
If you want to carry a lot of baggage and passengers, MUVs would be the best choice or if you don't have many travellers and want a fuel efficient car, you can opt for smaller vehicle which helps in saving costs to a large extent. Similarly, if the plan is to travel within the city with lesser passengers in tow, choosing a smaller car like a sedan or a hatchback would be ideal.
Choose a car which you are comfortable driving
Pick a car that is comfortable to drive, which will save you from anxiety while travelling. If you are used to driving a compact car, driving a bigger car would be slightly uncomfortable for you as you won't be familiar with its workings, which can be risky to some extent. You need to be familiar with the car you are renting to keep you out of worries.
Choose a type which suits your driving comfort. If you are used to automatic gearbox, go for the one which has it. Do your homework well in advance before you decide on the right car.
Choose a car according to the purpose
What are you renting the car for? Would you be loading it with a lot of baggage and stuff which would need space? Then you need to choose the right size, even if it's an SUV or a MUV.
Consider the total number of travelers along with the luggage and also the purpose for which you are renting the car. If you are camping somewhere or picnicking, you might as well need additional space to keep the accessories that might require more space than you think.
What else to know before renting a car in Singapore? 
       

Car insurance and rental agreement
Majority of the car rental companies include car insurance in the total price, so there's no need of purchasing a separate one of your own. However, you should make sure to go through all the points mentioned in the insurance policy to make sure there are no lapses.
Check for Collision Damage Waiver & liability coverage, which protects you in case of accidents and also helps cover the costs of other drivers damages or injuries if you are at fault.
Here's a short checklist of what you should be looking for other than the points mentioned above before renting a car:
Security deposit: The amount that will be kept with the car rental company until you return the rental car
Cancellation fees: There's a cancellation fee in case you cancel your rental. Check what amount they levy in case you cancel.
Late return fees: Find out what are the charges for returning the rented car at a later date than specified in the agreement.
Most of the car rental companies in Singapore follow the full tank policy which means that you get the car with a full tank and while returning you have to refuel the tank fully as you might attract a petrol refill service fee in case you fail to return a fully refilled tank.
The rental rates depend on the company and how long your rental period is defined. You might stand a chance to get additional discounts if you are renting the car for a prolonged period.
The best way to save on last minute surcharge is to book the car well in advance, say about a fortnight early, so you get the preferred car of your choice which might be unavailable if you decide to book at the last moment.
       

Things to check before you pick up your rented car
Make sure to check the car's condition well, interiors as well as exteriors. Check whether the car's condition is exactly as mentioned in the agreement. If you find any discrepancies, highlight that immediately so that you don't have to pay for any repair or damage charges at a later date. 
       

Returning your rental car
Try to return your car early on the last day of your rental, at least 30 minutes, to avoid any late return fees. Make sure the car is clean to avoid any additional charges 
If you have rented the car at an hourly rate, you have to return the car to the same parking space from where you picked it, and provide the rental company pictures of the car which clearly displays its condition. 
Conclusion
Long term rental involves a lot of paperwork and is advisable if you are frequently travelling. But if you will be driving the car after intervals, hourly car rental would be the ideal option. As hourly car rental services don't usually carry heavy paperwork and commitments, it is a better option as you get to drive a variety of cars at a much lower rate.
There are numerous online platforms too like Carousell where you can get best deals on car rentals and also a variety of cars to choose from. With no worry about maintenance, servicing, taxes, parking and much more, car renting is perhaps the best option for many Singapore residents, without any second thoughts.