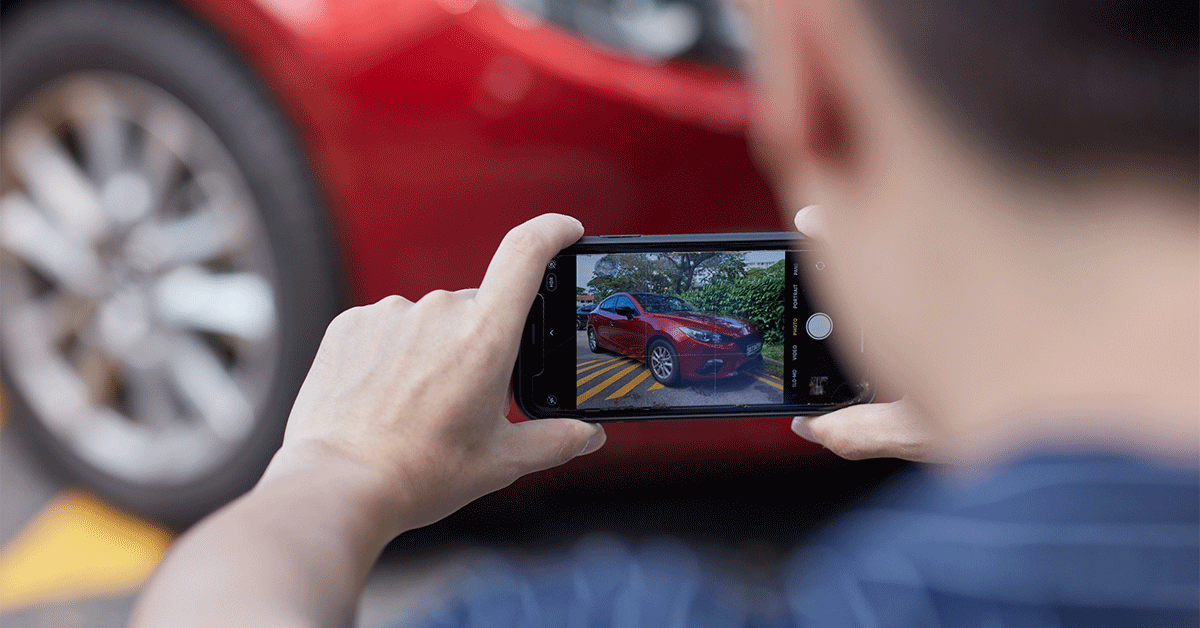 Reading Time:
8
minutes
So, you've done your research and you're ready to say goodbye to your car. The one who carried you on your road trips, listened to your bad singing and kept you safe on the road. If you're thinking of selling your car yourself, you're in the right place. 
In this guide, we'll tell how good pictures, the right camera angles and a careful description would help a potential buyer understand your car's condition better and how well it has been taken care of. You'll make a sale in no time!
What makes a good car listing?
Imagine a scenario where you're looking to buy a car (instead of selling one). You'd probably want to make sure that the car you might buy is free of major scratches and dents, has a well-kept interior and is working well–all at first glance, so you can shortlist your options easily. 
Apply these considerations now that you're the car seller. In order to make it easy for potential buyers to shortlist your car to purchase, ensure that the images of your car and description are comprehensive!
In short, a good car listing should include (not limited to):
Images of your car against a contrasting background;

Images of your car from various angles;

Images of your car's interior;

A summarised description of your car's mileage and/or enhancements.
Tap to sell your car on Carousell
Read on for more top tips on how to best list your car for sale on Carousell!
1. Clean your car before taking photos
Before taking any photos, it's essential to first ensure that your car is clean and neat. You wouldn't want to buy a car that isn't well-maintained, right?
Go for a quick car wash and wipe down a day or two before you plan to take photos! A clean car can potentially show any scratches and/or dents clearly to potential buyers. Being honest about any flaws on the external of your car will be appreciated by buyers. Plus, since a clean car would show such flaws, you'll benefit from not dealing with obvious questions (e.g. "Is that a dent on the left bumper?"). 
You may also choose to edit your number plate out from your images if you want to keep your license number concealed. 

2. Take photos in natural sunlight against a contrasting background
No matter the colour of your car, find a contrasting background to take photos of your car against. For example, if your car is white, take photos of it against a black or dark grey background. If it's a brighter colour such as red or yellow, try finding a white or light grey background.
It's also important to ensure that you take these photos in natural sunlight as well, so as to provide adequate lighting. If you have trouble finding a place to take photos, try a multi-story car park in any HDB estate near you! Drive there any time between 9am to 5pm, because that's when the sun is out most. Try driving to the rooftop deck for the most picturesque photos 😉
These tips will help bring out the actual colour of your car, so it'll be more attractive to potential buyers.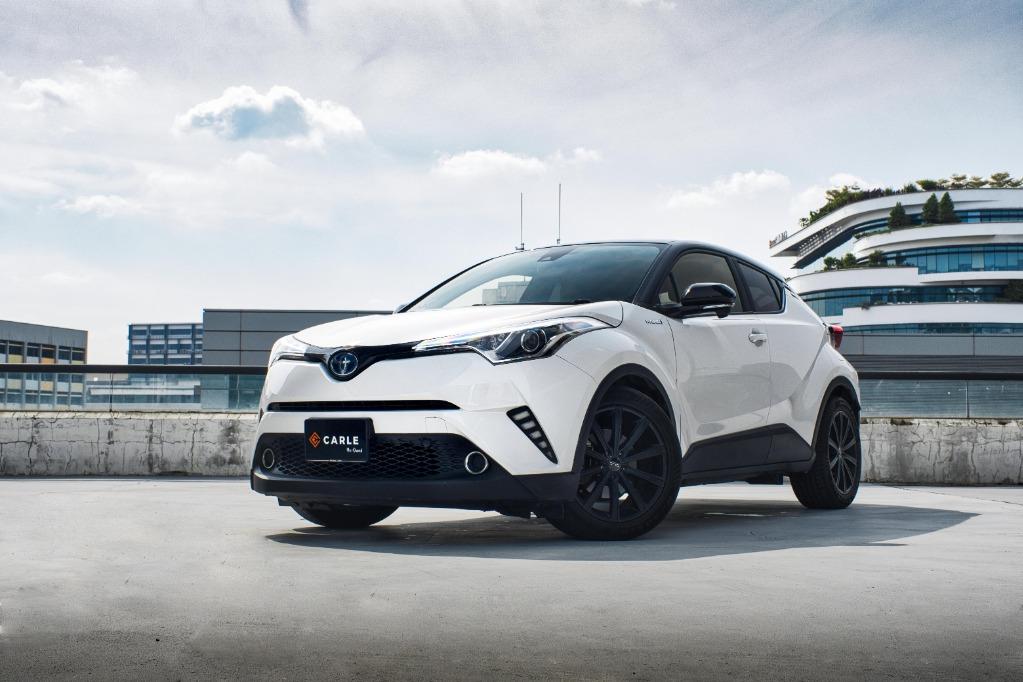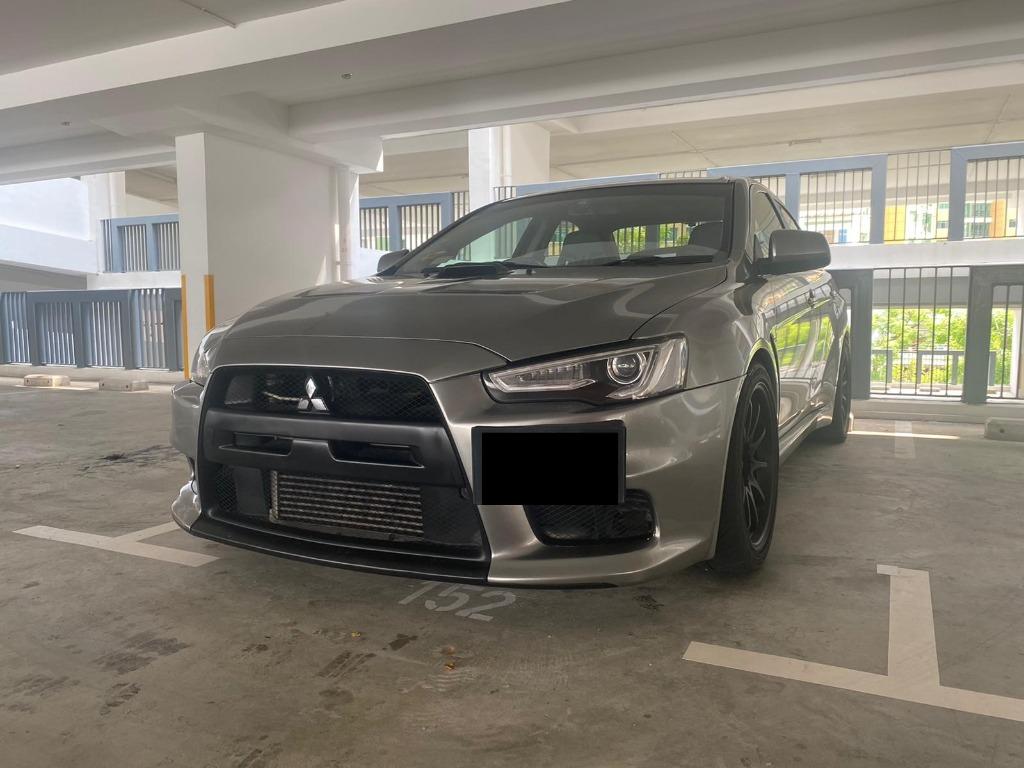 3. Showcase your car from various angles
Car buyers who know the desired car model they're looking out for would recognise one from a distance. However, as the car you're selling is used, it'll be a good idea to showcase your car from every angle for potential buyers to inspect its condition. This is your chance to earn buyers' trust! Here are a couple of crucial angles that'll up your photo game:
Right and left side

Front and rear

Front angle (left or right)

Car interior 

Driver's seat

Rear passenger seats

Car boot

Engine bay
Right and left side
Pictures in these angles are crucial to show the condition of doors and windows on the left and right sides of the car. For the best shots, squat down and keep your phone/camera horizontally flat.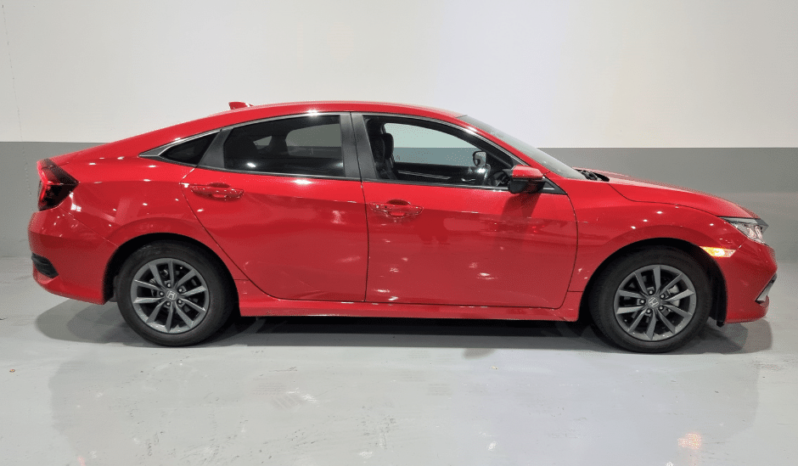 Front and rear
These angles capture your car's headlights, taillights, side mirrors and bumper. Before taking a photo, position yourself in the centre of your car. Make sure your phone/camera is positioned horizontally and take photos as you stand up, from chest level.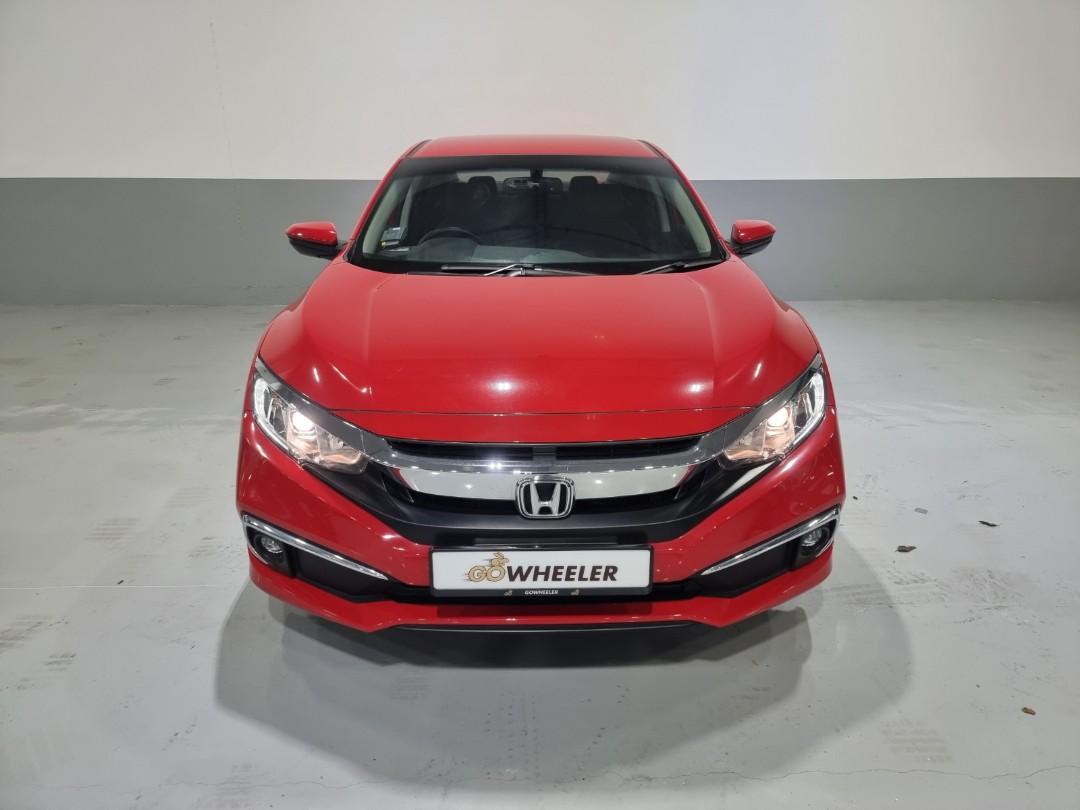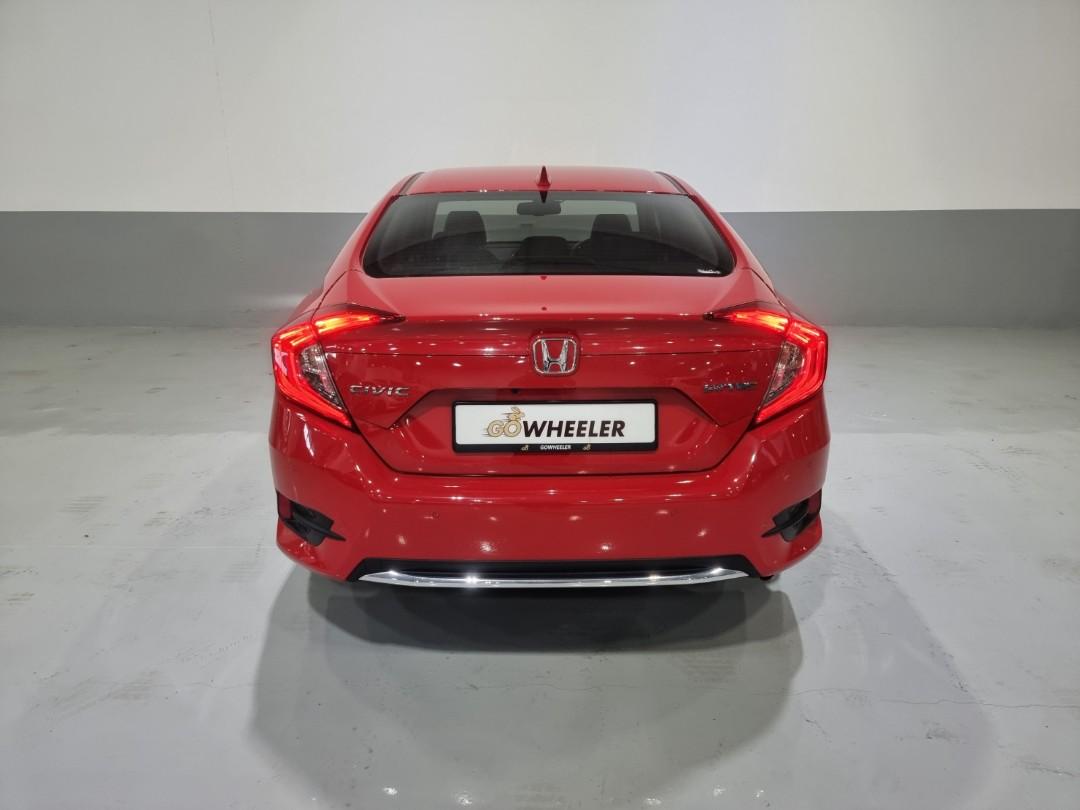 Front angle (left or right)
To help buyers get a better idea of the condition of your car's wheel rims and side bumper, steer your wheels away from the direction of the camera. Stand at a 45-degree angle from the front of the car. Stand upright but keep the camera at waist level to get a nice shot of the car's rims. 
Be sure not to take photos from this angle below waist level as the photo would show too much of the rims and not the curves of the car front.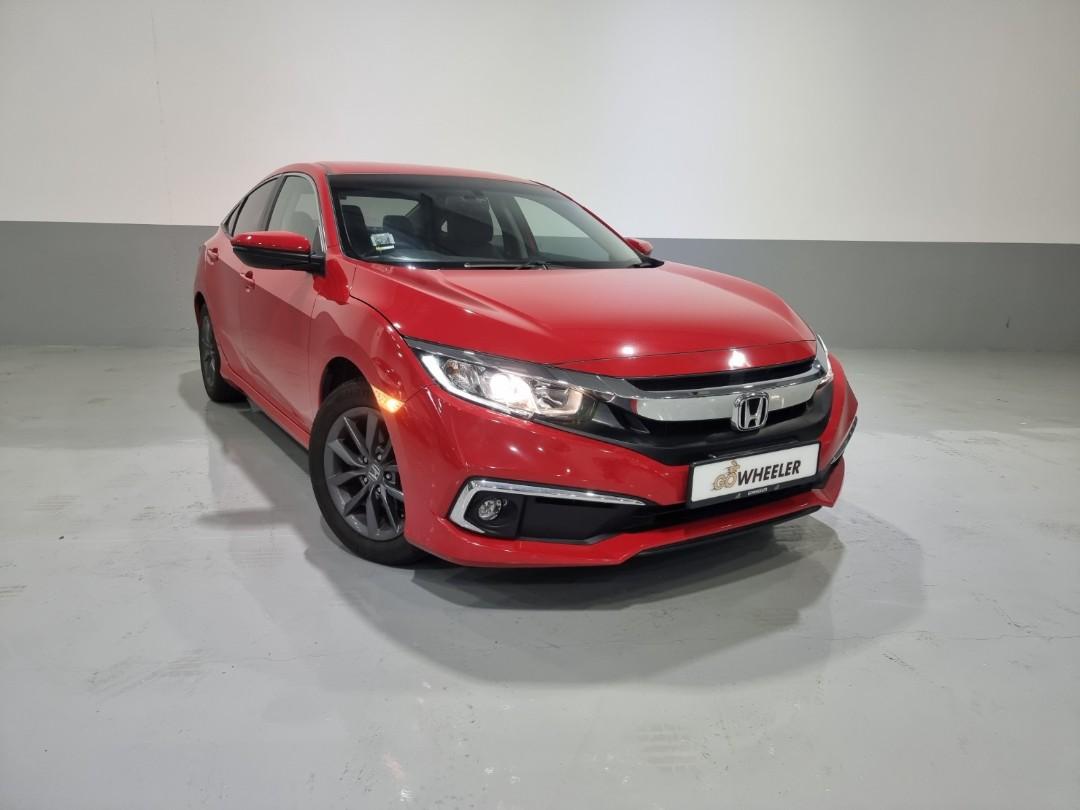 Car interior
Show off how well you've been maintaining your car by taking a photo from the inside. Pull back the front seats slightly and get in the rear seats of your car. Snap a wide-angle photo horizontally if your phone allows, otherwise, a normal landscape shot will do the trick. Be sure to take the photo from the centre of the rear seats!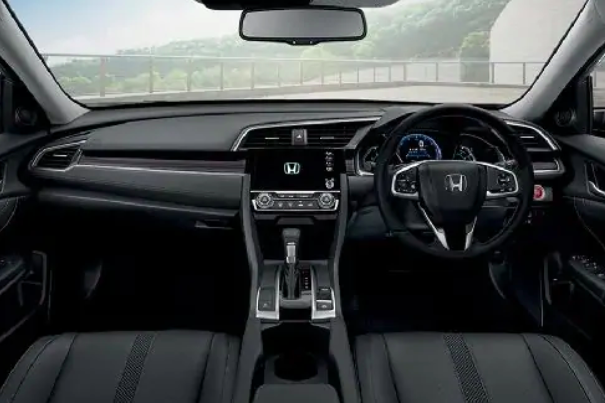 Driver's seat
Get a close up of the car's "control centre" by first pulling back the driver's seat as far as possible. Take a photo from the seat for best results. This shot can also be achieved by hugging the driver's seat and placing your camera on the headrest as you sit in the rear.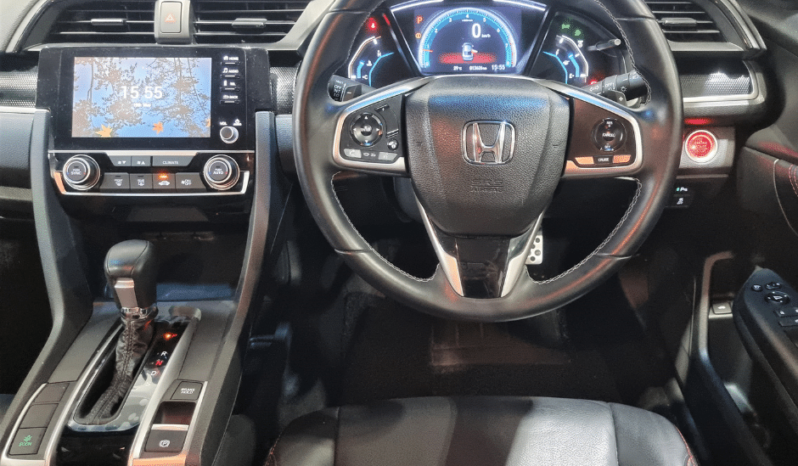 Rear passenger seats
Take photos of the rear passenger seats to showcase their condition. This shot can be taken from the driver's or front passenger's seat as you turn around, or from outside the car with the doors wide open.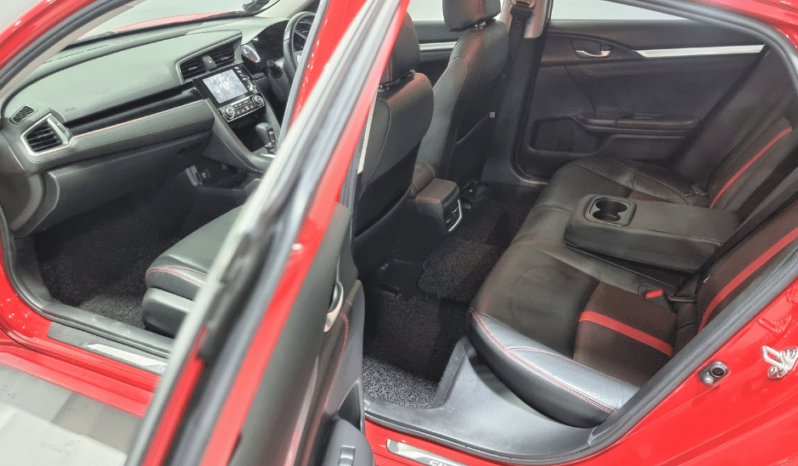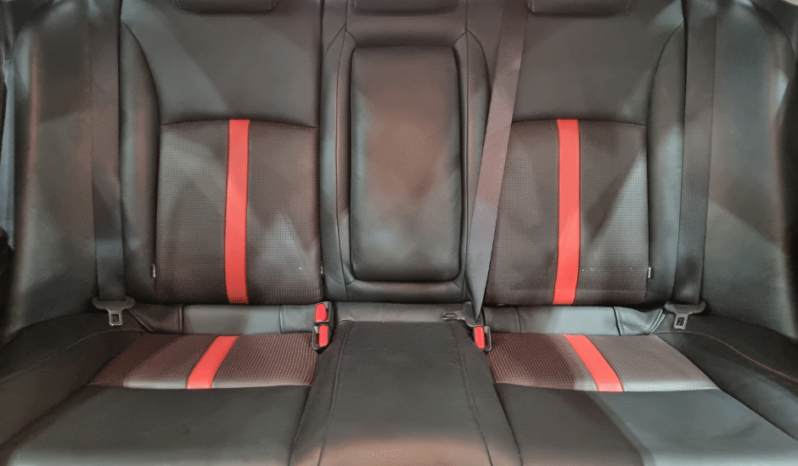 Car boot 
Clear your barang barang from your car boot and take a photo to show how spacious it is! In subsequent photos, you may also choose to include a golf bag or 1-2 shopping bags for better size comparison.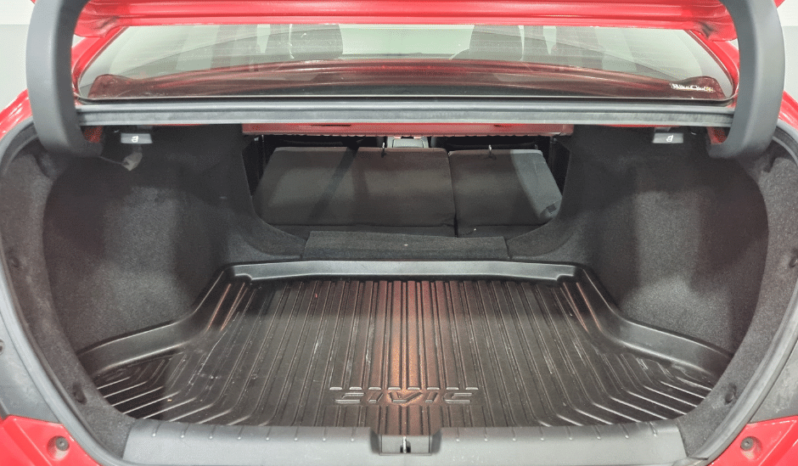 Engine Bay
Lastly, pop the hood open and briefly dust your car's engine bay. A clean engine bay would portray that you've taken care of your car well!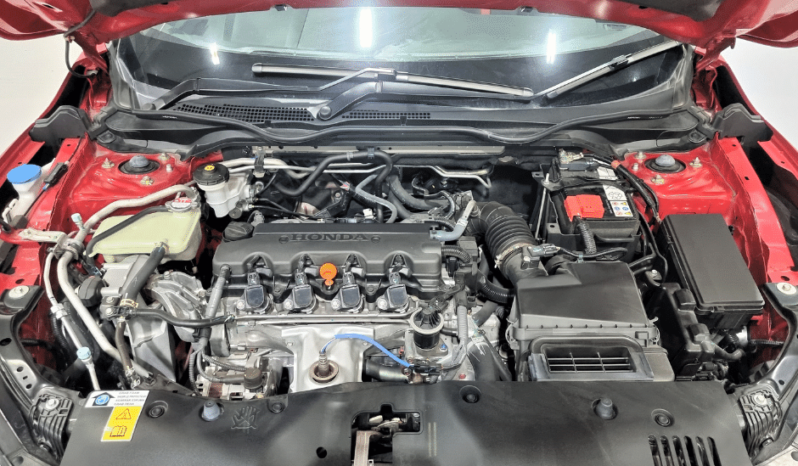 4. Editing your photos for the best result
Now you've got the crucial steps down, what comes next is adjusting your photos to make your car look even more attractive! Brighter and clearer photos prove to make your car listing look a lot more enticing, and goes to show your sincerity in selling your car.
Editing is as simple as increasing the level of exposure or brightness, adjusting the contrast, as well as the temperature of your photo. If you're an Apple user, just click on the "Auto" feature to make simple edits to your photo (especially if you're feeling lazy).
Just be sure not to edit your photos too much, such as to add stickers or filters to them. As much as we'd like Instagram to be our reality, this isn't the place for advanced photo editing!

5. Write a comprehensive listing description packed with details
Having an easy-to-read listing title and description is just as important as the photos you've taken! Remember, we're making it easy for potential buyers to shortlist your car to buy. 
First, focus on your title. It should contain your car model and make so that these details can be picked up at first glance. Call out the engine capacity of your car as well as its vehicle transmission (i.e. Auto or Manual). Avoid using acronyms as not all car buyers would be well-versed in deciphering them. Here's a good example: "Honda Civic 1.6 Auto".
Next, provide a brief but detailed overview of your car's features. Always state your car's mileage and service workshop, or proof or servicing and parts replaced (if any). Call out any scratches or dents and where they're located. Here's your chance to show your honesty as a car seller and to compete with similar car listings. 
If you have a chunk of details to call out, use bullet points or emojis to break up the text for easier reading. Be descriptive and clear, but don't overwhelm potential buyers by stating every single detail at the same time. Be sure to describe accessories you're including in the sale, as well as those that are not included (to de-kit).
For the rest of the vehicle details that you'd have to fill up in the empty fields, you may leave it up to Carousell to automatically retrieve and update the vehicle information. Do so by just entering your vehicle registration and the last four characters of your NRIC. Rest assured that these details shared with us are confidential!
That's it! We hope that these simple tips can help land you a deal with your potential car buyer. When you're ready, list your car up for sale today!