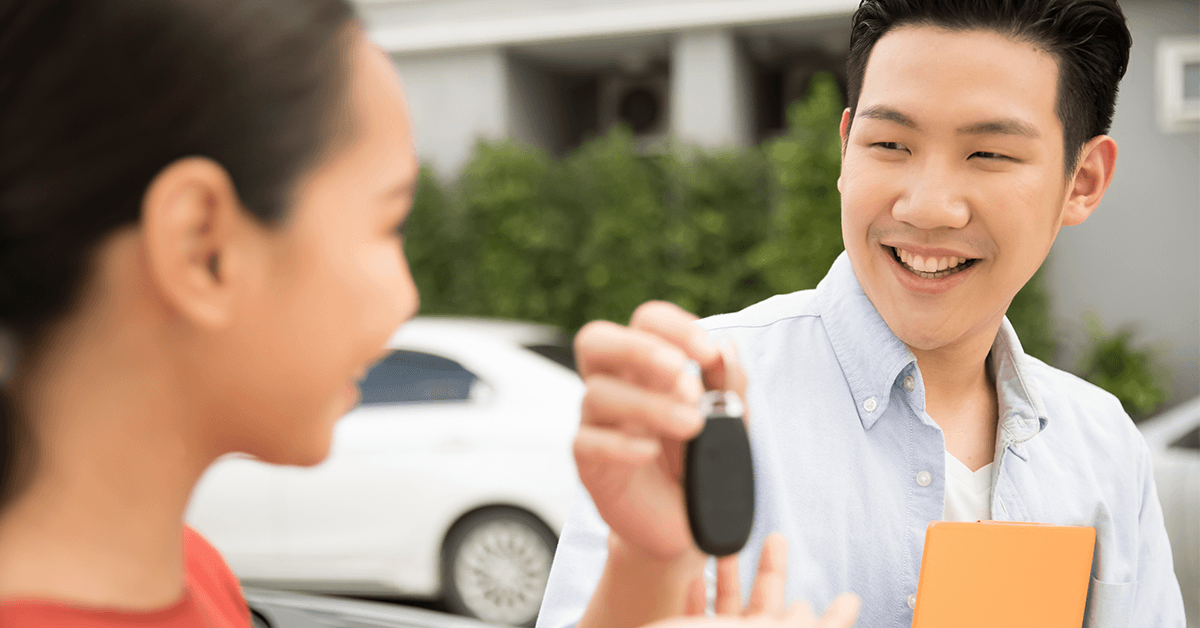 Reading Time:
5
minutes
Whether or not you've decided to sell your car because it's getting too close to its COE or you're just looking for a change, there are plenty of ways to go about selling it. In this guide, we'll let you know the reasons, pros and cons, and the entire process of selling your car all on your own–as told firsthand by a user who's gone through it. This means no agents and no extra fees–just you, the buyer and the platform facilitating the transaction!
Here's how James, a fellow Carouseller, did it.
Tap to sell your car on Carousell
About why he sold his car on his own
Why did you decide to sell your current car?
I was driving a sports coupe for about 4 years. At that point in time, my wife was pregnant with my son. Expecting a child in less than a year means making sacrifices, so I had to sell my sports coupe for a more appropriate family car!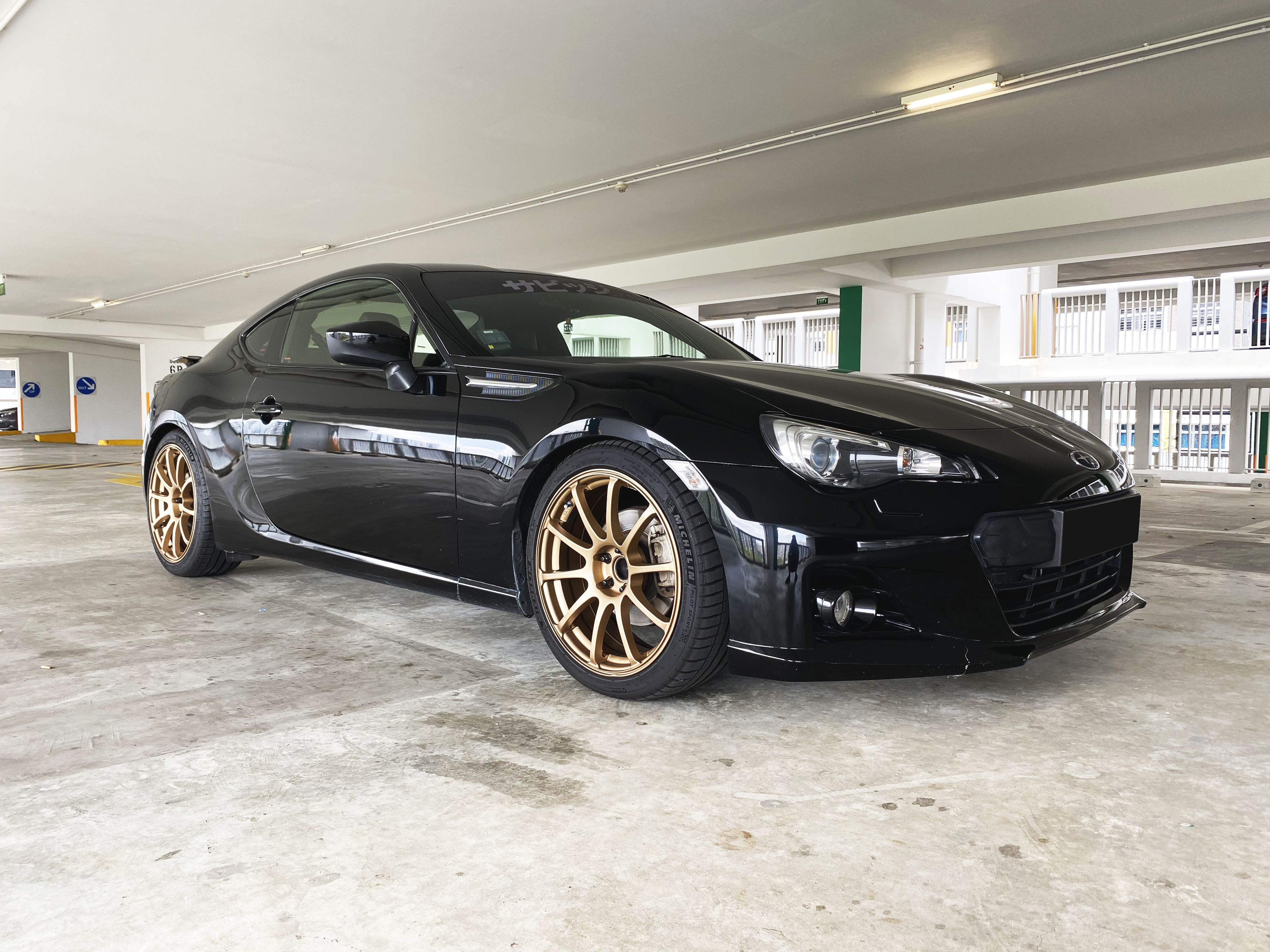 Why did you choose to sell your car on your own?
The main reason why I chose to sell my car directly was that I could sell it for a better price that is closer to the market rate. I could also save on commissions and transactional fees that I would need to pay a dealer or consignment agent. This sum could easily snowball up to $10,000! With me expecting my first child at the time, that amounted to a lot of money that I would've rather saved for a rainy day.
Another reason why I chose to sell my car directly was that I had made a couple of modifications to my car. By selling directly, I was able to negotiate with the buyer on the price based on the modifications he wanted to keep on the car. For the rest of the modifications he didn't want, I could easily strip them off and sell them to other interested buyers for a small sum. 
In that case, how much did you save or earn by selling your car directly?
Conservatively, I earned about $11,000 from selling my car without an agent. This comes from being able to save on agent commission fees and doing the paperwork on my own.
Let's say a dealer bought your car at $60,000, and that the same car model is being valued at $70,000 in the market currently. In that case, having bought the car cheaper than market price, he'll pocket the difference which adds up to about $10,000. That's $10,000 worth of savings that you might miss out on when you sell your car through an agent!
Of course, having an agent be your partner-in-crime is ideal if you're not familiar with the process and if you don't have the time to spare. Thankfully, I found time to equip myself with the right information on how best to list my car, understanding my car's depreciation and what paperwork was needed. At the end of the day, it was $11,000 well saved for me.
List your car for sale on Carousell
About why he chose Carousell as a platform to facilitate the deal
How was your overall experience selling your car on Carousell? 
Believe it or not, I sold my car within 24 hours! The Chat function really catered to my convenience. Unlike other platforms where I also listed my car for sale, I got tons of calls directly from consignment dealers as there was a lack of an online chat function. On Carousell, I was able to reply to potential buyers on my own time.
What was the transaction like?
The transaction was a breeze! The buyer and I hit it off well and even chatted like friends. It was clear to me that he understood the love I had for my car and my hesitance to let it go. As we negotiated, he was understanding of the modifications I made to my car, and I compromised by removing some of the components he didn't favour. In the end, I managed to sell it to cover some losses which I didn't mind at all.
Because of the deal, we still keep in contact and meet up at times. I still get to see my old car and know that it's now in good hands.
Would you recommend selling your car on Carousell?
I initially thought selling a car on Carousell would be tough. This experience proved me completely wrong! After listing my car for sale, I realised there were many buyers looking for cars on Carousell as I got tons of Chat messages. Even after I changed the status of my listing to 'Reserved', buyers were still sending me messages telling me to put them next in line in case the initial buyer backs out. 
To me, Carousell has been my go-to place for buying or selling anything new or used.
Sell your car (without agent) on Carousell!
About his overall experience buying and selling on Carousell
Where did you buy your next car? Did you buy it directly instead of from an agent?
It's no surprise that I bought my next car on Carousell, after selling mine! 
I already knew the exact model I wanted for my next car and had already made up my mind while searching for a car to buy. Carousell offered the most listings of the model I was looking for compared to similar platforms. I also decided to buy direct as direct sale owners are usually car enthusiasts and would know the ins and outs of taking good care of their vehicle. 
When transacting, I chose SwiftQuote by Oneshift as my agent to process the paperwork as their low interest rates are extremely attractive. Choosing them also gave me the ability to choose an insurance company of my choice instead of one that is partnered with a dealership.
Same with selling, my car buying process on Carousell was smooth–just 3 steps: seach, view, deal! The seller was honest and he ended up giving me many additional spare parts he had kept for the car. That's something you don't get from a dealership 😉 
With that, we hope you've taken away a thing or two from James' direct car selling experience on Carousell! Here is a list of more car selling guides for your reference if you're unsure of the process:
When you're ready, list your car up for sale on Carousell today!