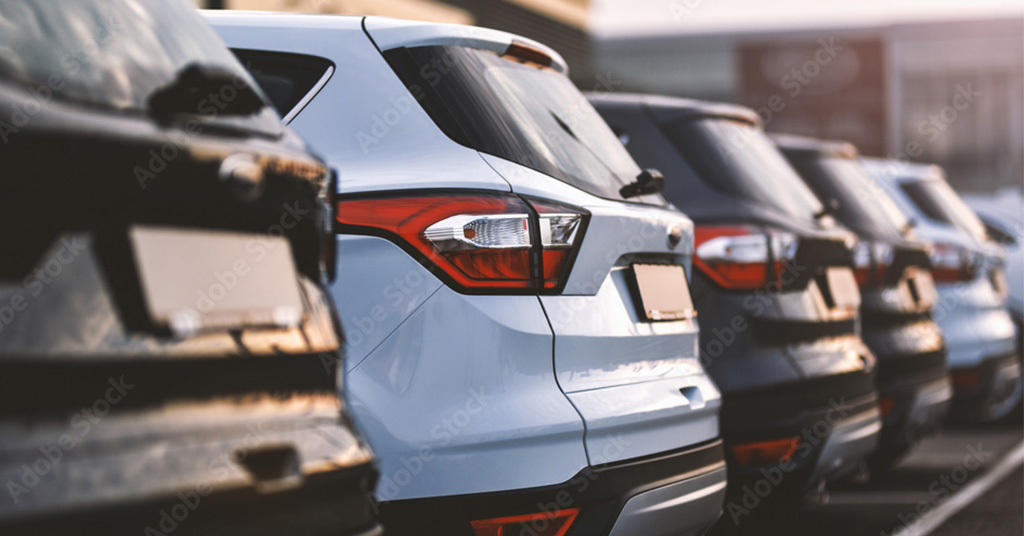 Reading Time:
9
minutes
Overview
The Singapore used car for sale market is dominated by three major vehicle types – Hatchback, Sedan, Sports Utility Vehicle (SUV) and Multi-Purpose Vehicles (MPVs). According to reports, the Singapore used car market was valued at USD 40.03 billion in 2021 and is expected to grow at a fast pace reaching up to USD 51.43 billion by 2027, with a CAGR of above 4% during the forecast period (2022 – 2027).
During the global pandemic, the automobile market was hugely impacted as lockdowns and restrictions across the globe caused a screeching halt to the automobile industry, especially the used car market. However, with things getting into place, customers started getting more inclined towards private vehicles to avoid commuting in public transportation, sprucing up the used car market again as earlier. 
During the first half of 2021, the demand for used cars started picking up pace as a majority of the buyers started focusing more on the used cars for sale space instead of new cars. With the global economy getting back on track, purchasing power of buyers has been back on track, and with a plethora of finance options the pre-owned car market in seeing an upward trend. Furthermore, the rise in digitization has pushed the online automobile sector to a new high and sales are happening more than ever as buying and selling of cars has become extremely convenient. 
There are various other factors which have contributed to the rise of the used car market in Singapore like value added service offering and a plethora of finance options offering credit for used cars at low rates. Another major factor which has aided the used car market growth is the emergence of non banking finance companies providing flexible installment options which are easy on the pockets for many dreaming to buy a car.
Singapore has become a hub for second hand cars for sale as they are being sold through various channels, including car dealers, online marketplaces, auctions and private sellers. The used car market is Singapore is buzzing like never before as there are many options laid out for the buyers to make their choice. 
The organized segment market shares of Singapore's used car market is going to increase with time as there is an influx of new brands entering the pre-owned automobile space. The major factors that will push the growth of this segment will be the introduction of used car portals and classified platforms like Carousell which are designed to provide higher visibility and credibility to C2C transactions.
Singapore is one of the biggest markets where used cars for sale are on a rise and one of the major reasons behind this owing to the notable penetration of OEMs in the market. Toyota has established a major prominence in the Singapore used car market followed by other global brands like Hyundai, Nissan, Mitsubishi, Suzuki etc., which have captured a major chunk of the total market. This growth has been supported by a network of multi-brand dealers who offer these popular models at best deals.
This organized segment has been the sole reason why there is a widespread establishment of dealers across the country, with more and more players entering the market to capitalize on its growth. Borneo Motors launched their pre-owned car retail operations for brands like Toyota and Lexus in 2021, followed by a host of other players who have established themselves well gaining prominence around this sector. The sudden spurt in used car buyers can also be attributed to the fact that organized players are more reliable than the unorganized ones, and also offer a host of value added services which are not available elsewhere.
The coming years would see many organized dealers entering into this space and pushing the used car sector to a new high.
Segments that are most popular in Singapore used car markets.
The Singapore used car market is flushing with all segments but the most impactful of them is the SUV segment which is expected to witness a steady growth even in the future. SUVs have become extremely popular amongst the city's used car buyers in the past few years and the trend continues to grow. According to findings the majority of consumers are on a lookout for the best SUVs available in the market. The driving force behind it might be the youth which form a major chunk of this segment's buyers list.
SUVs with their luxurious and sporty looks are a big draw, not to forget the high levels of comfort it gives to the passengers. Interestingly, low budget SUVs are also available in the Singapore used car markets which add a good value for money for the middle class used car buyers. Furthermore, there's a wide choice of compact SUVs which fit well into budgets and also deliver the punch through their overall performance.
Some of the top-selling SUV models include Toyota RAV4 Hybrid, MG HS, Skoda Karoq, Toyota Harrier, Honda BR-V, Suzuki SX4 S-Cross, Daihatsu Terios, Toyota Rush, Chevrolet Trax, DFSK Glory 580, and a few more, whereas, the BMW X-series, Audi Q-series, Mercedes G-series, and Volvo XC-series fall amongst the most popular SUVs in the luxury and premium segment which have captured a major market share being globally popular brands.
The used car sale space is also anticipated to shift to cars that are capable of doing much more than just carrying passengers like Multi Purpose Vehicles (MPV), the demand of which has seen a steep rise in recent times. Sedans remained the second most popular style of car, making up just over a third of new car registrations this year, with 32 percent. But compared to 2021, it lost around a point. Sedans have been the most popular type of car here, before SUVs took over a few years back.
Hatchbacks on the other hand have continued to lose its grip, with its sales dropping drastically making it clear that most buyers are now opting for sedans and SUVs now.
Which are the most popular cars in Singapore?
The COE prices in Singapore have been steadily rising, which has prompted many buyers to shift focus towards the used car market. With some exceptionally good deals available in this sphere along with low prices on a wide selection of car brands and types, there's no doubt the sector is growing at an exponential pace as every used car buyer has something which suits his needs perfectly. It has become all the more easier to choose the right car from the vast inventory that is available with every dealership across the city.
It has been observed that some specific brands have been leading, possibly owing to the consumer sentiments which are more inclined towards the Japanese brands as they are found to be more reliable as compared to others, even if they are pre-owned and past their age. Another reason is that the maintenance part of these vehicles is extraordinarily lower, and they also demand a much higher resale value. So, it comes as no surprise that most of the popular cars that ply on the streets of Singapore are predominantly Japanese make like Honda, Toyota, Mazda, Suzuki and Nissan.
Here we have a look at the car brands that have secured their place amongst the most popular cars in Singapore 
Toyota Harrier is rated amongst the top of the line SUVs coming from the brand. The car's design is inspired by the Lexus RX, and is guaranteed for comfort. This Japanese SUV has been on the top list of user car buyers in Singapore.
One of the reasons why Toyota Harrier is extremely popular is because of its premium experience which comes at an accessible price. Additionally, its high quality cabin backed by its superb driving experience makes this SUV the most sought after ones in the used car market.
This is one of the most popular cars in the used car market in Singapore owing to its affordability and reliability. The 1.6L engine packs enough power to make the ride joyous. The Japanese technology assures of a smooth gearbox operation along with a comfortable driving experience. The headroom and legroom for all the passengers is plenty.
The entire exterior is well-designed and solid, which makes the vehicle last longer. Above all, spares are easy to procure as its service centers are widely spread across the city. This iconic car is one of the first choices of Singaporeans as it delivers much more than the owner's expectations.
       

Volkswagen Scirocco GP 1.4 TSI
There's a turbocharged engine with a 7-speed gearbox which makes the Volkswagen Scirocco GP 1.4 TSI one powerful vehicle which can be taken as a budget friendly racer car.
The more recent model has improved emissions and economy, and is a great choice for coupe buyers who are tight on budget. Speaking about its performance, it can do 0-62mph in 9.3 seconds, which is one of the reasons why speed enthusiasts in the city love this car.
       

Toyota Corolla Altis 1.6A
This is perhaps one of the most popular vehicles not only in Singapore, but also the world over as it has sold a record-breaking units since its launch in 1966. Known for its low maintenance and rarely being faulty, owners till date have only given rave reviews of this brand. Even the cost of spares don't burn your pocket, which is quite a delight for people looking for affordable options.
Known for its reliability and quality, this car is a good value for money, the reason it tops on the used cars buyer's list. It's great for city as well as long drives as it offers comfortable driving experience along with fuel efficiency which is an added attraction. For a hassle-free experience, this is the car a majority of used car buyers opt for in Singapore
The Mazda 3 hatchback and Mazda 3 sedan are two of the most popular cars plying on the roads of Singapore. The signature design is spectacular and stunning as it adds to the car's overall personality and dynamism.
With its beautiful exteriors and luxurious features, it feels more of a premium car at a price tag which is surprisingly less. Apart from its looks, the Mazda 3 also rates high in dependability and reliability rating as it is perfectly carved with perfection which gives the owner a thrilling experience.
 This third generation variant was launched in 2013, and has since been on the list of many used car buyers. The entire styling with well-defined edges gives the car a classy look which is irresistible. The 1.6L engine with a 6 speed automatic gearbox gives sheer driving pleasure which is incomparable.
Surprisingly, the KE does a 0-100km/h in 12.1 seconds, which is fairly above standards for city and highway drives. Talking about the interiors, it has a comfortable cabin space with enough legroom in the front and rear. Although the console looks a little outdated, this one surely packs a punch and tops high on the buyer's list. 
This Korean brand has tried to live it up to customers expectations with many preferring this over Japanese brands, which is unusual. This is one underrated car which has managed to grab attention as many used car buyers in the city asking for the K3 as their first choice.
Conclusion
The used car industry in Singapore is expected to grow at a steady pace as more brands are stepping in the OEM pre-owned car space. That's not all, even a few international C2B players are strategizing plans to enter the Singapore used car market as they see it as a huge profitable proposition.
Moreover, Singaporeans are realizing the advantages of buying used cars as their preferences have largely shifted towards this sphere, further boosting the sector's popularity. There are many options when it comes to buying a used car in Singapore and buyers are spoilt for choices as they have the best of brands accessible to them which have done well globally. One can find the most popular cars of the world in Singapore today and the demand of used cars will always be spearheading ahead in the future too.