Reading Time:
2
minutes
Thank you for your interest in the New Autos Home Screen!
Check out the New Autos Home Screen, if you're on mobile and have the Carousell App!
Or, follow these steps:
Fire up your Carousell app (or download the Carousell app from App Store / Play Store)
Tap on the Cars icon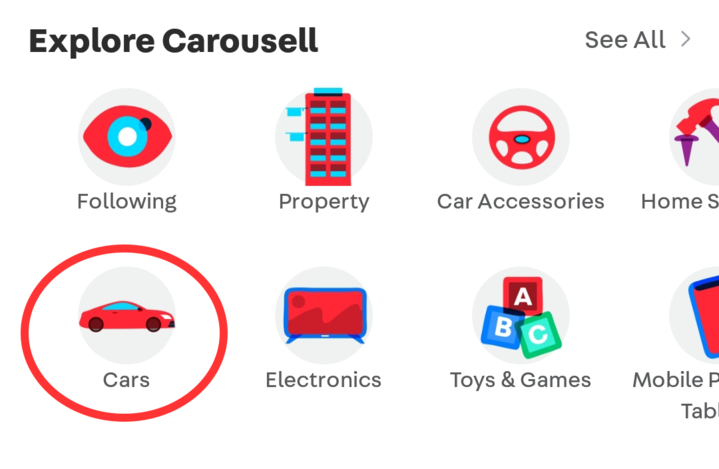 Experience faster and easier search for vehicles on Carousell
Smarter Categorisations

With more than 400,000 listings within the autos experience, we've created the right categories to help you find and access what you are looking for easily. Here are some categories:
New Cars: Access Authorised Dealers price lists for new cars
Used Cars: Use the Intuitive Filters to narrow down your search (read below for more details)
For Rent: Find rental cars easily using our advanced filters check out our rental collections
Motorcycles: Find motorcycles by class, motorcycle accessories and apparel
Car Accessories: Explore this section by type, including Tyres & Rims, Electronics & Lights and more
Other categories include: Parallel Imports, Commercial, Car Workshops and Other Vehicles
Intuitive Filters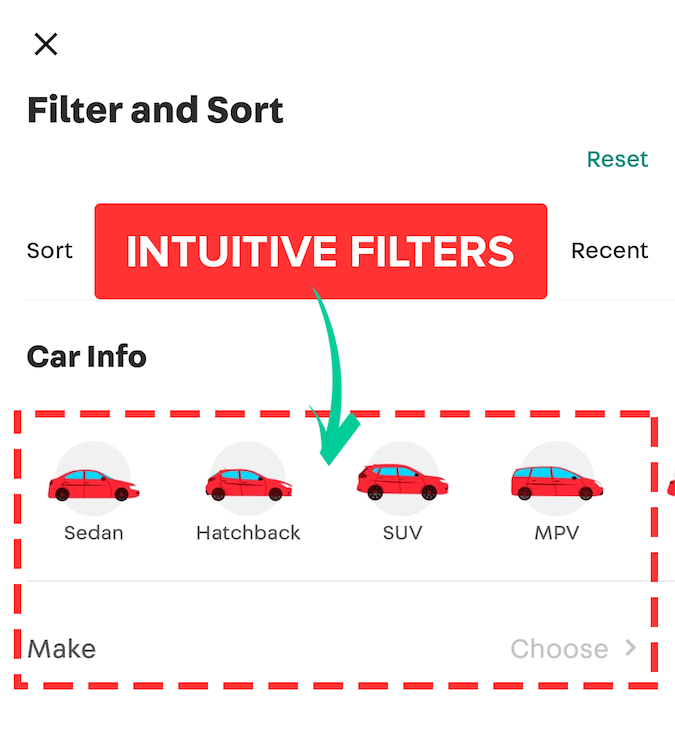 When you have some specifications or a price range in mind, we've made it easier to narrow down your search quickly based on make, model, depreciate, budget and more. Access this under the "Used Cars" section.
Download the Carousell app today!